Islamic Society of Boston Cultural Center
Cultural center Islamic Society of Boston Cultural Center, 100 Malcolm X Blvd, Roxbury, MA 02120, United States:
220 reviews
of users and employees, detailed information about the address, opening hours, location on the map, attendance, photos, menus, phone number and a huge amount of other detailed and useful information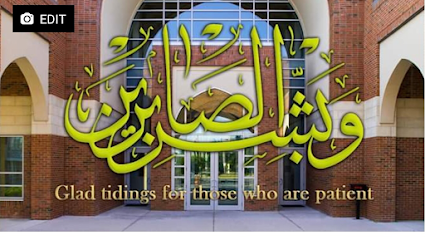 Address:
100 Malcolm X Blvd, Roxbury, MA 02120, United States
GPS coordinates
Latitude:
42.3307588
Longitude:
-71.0933232
Location on the map
Reviews Andrea Black
Great community, helpful and knowledgeable staff. Parking could be expanded but it's downtown so an understandable hardship. Strict masking/temperature checks in place during COVID for jummuah/holidays/events.
9 months ago Lauren Perkalis
Clean & beautiful mosque .The staff make big effort to ensure everybody praying in the mosque to wear face mask, bring their own praying mat & follow social distancing while praying in the mosque.
4 months ago Adelaine Perkins
Roomy, friendly, accommodating for big religious services. All three Eid prayer times were booked. So, they created a fourth one. I attended the 6:30am Eid Prayer. My son was in the overflow area in the Barneveld with the men. I was upstairs with the women. I really enjoyed it.
9 months ago Rudy Gonzalez
Nice and calm place- i go there for Jummah prayers-sometimes parking can be challenging-
8 months ago Esteban Morales
Really nice and well managed place.
11 months ago David Hrachovina
One of the Most Amazing,Self soothing, therapeutically cleansing, safest, loving places in the world.☺
8 months ago Milos Popovic
Why music in the mosque, mosque should be a place of calme and quiteness. I was disappointed when I went to pray Salar ASR and a loud music was turned on.
1 week ago Geoff Fitch
This place used to be a community hub, an institution like no other. The ISBCC had an incredible staff that put forth great programs and initiatives.. now, all that is a bygone era.
2 months ago Kristen Maurer
Peaceful place, nice management, and great environment!
9 months ago James Snow
They have Wonderful Emam for this place!
9 months ago Debora Willard
Alhamdullah May Allah reward the believers wi
5 days ago David Cameron
The most organized masjid I have been to in the US ... There was a person at the main door to serve visitors during Thanksgiving! The masjid facility is amazing mashallah ... The parking lot was open for visitors as well .. will visit again inshallah
2 months ago Tiffany Nicole
Always great to reconnect with the community here
9 months ago chris pyon
Feel blessed as always here
9 months ago Thomas Postlethwaite
Nice place to go and pray Jummah and listen to sermons.
2 months ago Tim Davis
MashaAllah. Great people
11 months ago Becky Hardenburgh
A very peaceful place to meditate!.. well maintained... a good restaurant for Mediterranean option... and the biggest Muslim religious place at the Boston
10 months ago Julianna Gabler
lovely place. Islam is true religion make your studies/researches don't be stock. God and Islam have nothing with what people does. your relationship with God is straight from you to God. for God all people are equal including yourself only behaving and deeds matter. so no one is better than other , except doing good deeds and being a good person God bless you all. may God guides us all to please it. so we get in heaven. Amin.????
10 months ago natatheangel
Love this place, Mashallah
9 months ago Xiomara Oppenheimer
Very big and beautiful mosque. It was nice experience to visit this mosque for jummah prayers. Conveniently located near an orange line station Has a good restaurant inside the mosque for some good food as well
8 months ago charles myers
Big Masjid, I prayed Juma'a there, khotba started at 1:00 pm
11 months ago Tamara Nolan
We attended this wonderful facility for a Black History Month storytime. The hosts were extremely warm and welcoming, despite our Jewish heritage. We were also lucky enough to happen on to a Scholastic Book Fair in the entrance. We'll definitely go back to participate in future other interfaith events.
8 months ago Katherine Chie
Very beautiful people good behavior good muslima good Muslim man
8 months ago John Flynn
Subhana Allãh... I like this Masjid...
4 months ago Scotty Hilliard
Went there back in 2015...during my stay at Kendall...tranquility... Wish i can visit the mosque again
4 months ago Daisy Goh
Best jumat ever. There's few food available with best taste.
2 months ago Christopher Smith
Such a beautiful mosque and filled with kind friendly people. I would recommend to anyone, even those who are curious. They will absolutely explain to you in detail their religion. They encourage people to see how they pray. Such a great experience.
10 months ago Liz Libby
One of the nicest mosque i have visited as long as my trip over US.. peaceful is the feeling once you enter the building.. masyaAllah..
10 months ago Alan Krzesinski
Excellent place as usual. Great food in the cafe
10 months ago Mohammad Momani
Great family. Indeed a family that prays together stays together. I love to pray there because everyone makes you feel welcome.
11 months ago Ignacio Rodriguez
Great imam Sheikh Abdul Malik, the organization and cleanliness of the coolest, as well as the location close to the metro station ..
3 weeks ago Callie Monroe
I can find peace, happiness and prosperity in here
8 months ago Jack Nelson
Very peaceful
9 months ago Felicia Ramnandan
The people and the volunteers who work here are amazing. This a wonderful Muslim community.
3 weeks ago Albert Isaac
Open arms,friendly people
9 months ago masterofall bitches
House of ALLAH(swt)
1 month ago Richard Meyer
Great community if you are looking to learn Islam feel free to stop by they have daily visitors
10 months ago Kris Martin
I have asked for assistance for personal help and they refused to help. They do not communicate back with you. They give you hope and tell you what they can do and then when you agree they leave you high and dry . I am disappointed because your job is to help and you cherry pick what is easy to be assisted and give up on someone who needs help
2 weeks ago Eric Watson
Very welcoming, diverse, hang out at the gift shop to meet sincere souls and open hearts and welcome arms. Clean masjid. Cafeteria with fresh food and bakery in the back. Great center for the whole community.
11 months ago Erik Motley
Good people, the staff are wonderful, Very good Qur'an reciter Imaam Muhammad Nabil, prayer space is huge , Very clean , the brothers who clean do a tremendous job May Allaahu bless all of them Aamiin.
11 months ago Ryan Hollembaek
Enjoyed the cafe espresso and snacks. The shop has a number of North African and Middle-eastern items for sale. The prayer hall is fairly big and accommodating. Must visit for both Muslims and non-Muslims.
11 months ago Catherine Yu
Great mosque in the centre of Boston which can accommodate more than one thousand of person male and female. There is a small restaurant and they sell good quality Dates. The prayer Imam has a wonderful voice. There is good collection of Islamic books. The Trawehh prayer last for one and hale hour with five minutes speech in the middle
8 months ago David Teague
The largest mosque so far in the greater Boston. Right near the city and an orange line train station. It is very convenient if you are in downtown. The Imam is very good guy. The atmosphere it really helps. Very clean, nice crowd and get to know more people. you will be amazed how beautiful this place is.
8 months ago Kathy Carse
Nice people
10 months ago Mike Powell
This mosque is really great and full of memories for me. I always pray isya and subh here even if it was stormy night.
10 months ago Josh John
Very nice masjed, big parking lot and seems like an active community. There is a small convenient store inside the masjed. REALLY COOL!
10 months ago Isa Shamsadov
We were visiting and stopped by for Friday prayers. Well attended and still had great experience. It had a nice flow in an out of prayer hall. Service was great and had great reminders.
11 months ago Joshua Correia
The modern smart way of building mosques and Islamic centers in a non-Muslim country... The reason behind that is they have a school, restaurant, grocery store, and many other functions in addition to prayer room... This allows non-Muslims to visit the center comfortably without having to feel strange...
3 weeks ago Robin Scoggins
I was there for iftar in Ramadan.. The community are very good.. People are happy to serves their brothers and sisters.. A lot of volunteers... The meal was delicious ????
11 months ago Gary Repair
It's always a beautiful place to worship at. Alhumdu'Allah, for getting there & back home in R.I.
11 months ago
Popular places from the category Cultural center