Rupp Urology Clinic
Urology clinic Rupp Urology Clinic, 631 SW Horne St # 150, Topeka, KS 66606, United States:
6 reviews
of users and employees, detailed information about the address, opening hours, location on the map, attendance, photos, menus, phone number and a huge amount of other detailed and useful information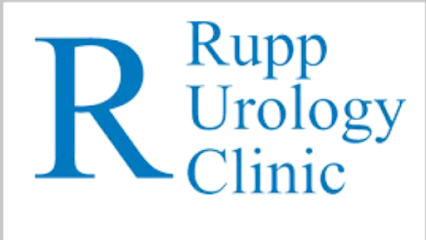 Address:
631 SW Horne St # 150, Topeka, KS 66606, United States
GPS coordinates
Latitude:
39.0561914
Longitude:
-95.6953359
Location on the map
Reviews Guy Odekirk
I first met Dr. Rupp when he diagnosed that I had prostate cancer. He diagnosed it early enough to operate before any cancer cells went to my lymph nodes. The surgery was successful but what I was most impressed with was his bedside manner. While I was in recovery he came out and talked to my wife and explained the surgery. That evening he actually came up to my hospital room to check on me and when I was home recovering he called to see how I was doing and told me to call anytime if I had any questions. Before I went to Dr. Rupp I asked my primary physician who was the best urologist in Topeka and he referred me to Dr. Rupp even though he wasn't in the Cotton O'Neil network. I am really appreciative of his care and wouldn't hesitate to recommend him to anyone with urology issues. I would also like to mention that I found his staff to be friendly and efficient.
4 months ago green kitty
I waited quite awhile after being called back to a room and when Dr. Rupp came in. He was very short and took barely 5 minutes with me. I told him my history and he blamed the pain on my chronic back problems without an exam. He even instructed me to stop using self catheters that a previous Dr had instructed me to do even though I told him they helped. They had me leave a urine sample and if they tested it I have had no info given to me by the Drs office or through my patient portal so I'm not sure they even tested it. I had told him that I've had chronic issues with utis. I'm not going back and feel it was a huge waste of my time. From what I could hear while waiting in the room, he was that short with other patients also. What's the point of seeing many patients if you don't take the time to address their needs and help them. I'm going to have to make an appointment with another urologist to get help with this ongoing kidney pain. The highlight is that the front desk and the nurse was really nice.
2 days ago Jamie Morris
About 2 to 3 months ago I experienced the most painful situation I had to deal with in my whole 42 years of living-i ended up having kidney stones-long story short-Dr Rupp came to see me (SUCH A WONDERFUL DOCTOR) but he gave me 2 options-pass them with time or blow them up into tiny pieces so I took the 2nd but the main point to this story is-DR RUPP SAVED ME SERIOUSLY!!!
7 months ago Danielle Allessio
I have had kidney stones four times in my life. This was by far the worst urologist and the worst experience I have ever had in my life!!! I'm now a few weeks out past my last surgery and having the stent taken out and I believe I still have kidney stones. The stent removal was in the office it was a very long stent and the minute he went to grab it I went through the roof. His immediate statement was it's in a really bad spot. My thought was well you put it there it seemed like it took forever to get the tube out. Based on past experience with this one it would appear that it either a was in a bad place or be everything was very inflamed and very tender from his procedures and I cried the entire time what a nightmare I will never return
1 week ago Augustinas Drulia
He never seemed interested in listening to my questions or concerns. He was always too quick and did not seem to care.
5 months ago Shavona Boyd
I CHOSE RUPP UROLOGY BECAUSE I HAD HEARD THIS WAS AN EXCEPTIONAL CLINIC AND DOCTOR. I HAD NO PROBLEM GETTING AN APPOINTMENT AND WAS GREETED BY A VERY FRIENDLY STAFF, FROM THE FRONT DESK AND INCLUDING THE NURSING STAFF. DR. RUPP IS VERY KNOWLEDGABLE AND I FOUND HIM TO BE EASY TO TALK WITH ABOUT MY ISSUES. I FELT THEY WERE TAKING ALL THE TIME NEEDED TO ANSWER MY QUESTIONS. IF YOU ARE LOOKING FOR A UROLOGIST I WOULD HIGHLY RECOMMEND RUPP UROLOGY CLINIC.
7 months ago
Popular places from the category Urology clinic