Olathe Health GI Specialists
Gastroenterologist Olathe Health GI Specialists, 20375 W 151st St #350, Olathe, KS 66061, United States:
12 reviews
of users and employees, detailed information about the address, opening hours, location on the map, attendance, photos, menus, phone number and a huge amount of other detailed and useful information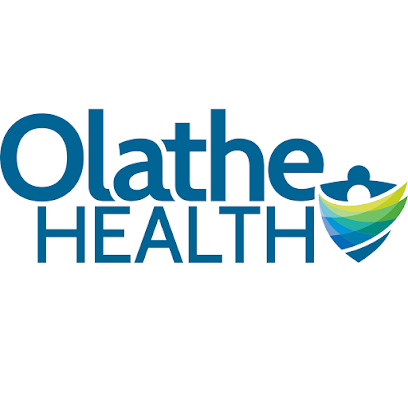 Address:
20375 W 151st St #350, Olathe, KS 66061, United States
Website:
olathehealth.org
GPS coordinates
Latitude:
38.8526096
Longitude:
-94.8233609
Location on the map
Reviews Aleksanteri Kekonen
Great experience! Nothing like I read on these reviews! Appointment was at 2:40 and I was seen by the doctor at 2:52. Very nice doctors, nurses, and admin staff! Highly recommend them!
2 months ago Kara Whiting
I did not have a pleasant experience with Dr. Attaluri. Instead of asking about notes from another Dr., he came in the room immediately scolding me. I finally got an opportunity to explain that I was only getting help from nutritionist to get help with my diet, that I had not been doing any type of flushing to alter my gut bacteria. He abruptly told me my symptoms are IBS, and not an inflammatory bowel disease. He quickly told me he could refer me to another Dr. for second opinion. Honestly, I felt the way he addressed me was very harsh. It is not pleasant getting sick everyday! If the diagnosis is IBS, great, but I still need to have a GI Dr. that I can have a positive interaction with. He was just not pleasant, telling me that I don't have auto immune disease. I am working with a Rheumatologist who has prescribed Methotrexate for auto immune disease. The specific disease has not been diagnosed yet, which is why I wanted to speak to him regarding my worsening GI symptoms. I think my concerns are perfectly reasonable, and there is no need to suggest medication for my stress....that was just rude!
4 weeks ago Chris
This is the worst doctor's office I've ever been to!!! The office is totally mismanaged. While waiting in the waiting room, I observed phones constantly ringing, people wandering around and no one answering the phone!!! I've left several messages expecting to receive a call back from a nurse and one time they called me back EIGHT DAYS later, another time NO RETURNED call! I had 2 tests run and the last one, I never heard what the outcome was. A week later, I received a call from a lab to run another test! I had no idea what the test was for or why...that's when I decided that this place is not for me!!! Also, I NEVER saw a doctor.
2 months ago Shane Thomas
Wonderful staff, got the results quick and understandable.
7 months ago Tyler Coleman
Would like to not even give 1 star as I'd say keep looking. 45 min exam room wait, Dr Attaluri didn't even have a file on me. Doubt he even knew my name. Asked for estimate for upper GI. Office staff said couldn't do. Gave me 2 billing codes that I could call and get estimate. Insurance company tried but, got no assistance. In the end, 2 codes was not correct as I'm now up to 6 different bills. 7\2019 update - FYI I did send them an email at the address they provided in the above posting but never got a response back from them. Not even a "Dear John, go jump in the lake."
5 months ago Andrew Mac
While my care was excellent, I am extremely disappointed in administration section. When I asked for a total estimate of the cost, they ONLY gave me the Doctor's total and did NOT include the hospital cost... so I ended up paying twice the high end "estimate" I was given. While I can recommend their services and vouch for the doctor's capabilities. I leave you with a warning, ask them for the total hospital costs as well or you will be blindsided.
2 months ago Alexis Bowles
I'm not one to typically get on an write a negative review, but I wish I had listened to others who have written reviews. I've paid over $2.000 in medical bills for 2 visits and gotten NO information! It was a complete waste of money and time. I've never felt more taken advantage of. PLEASE GO SOMEWHERE ELSE
7 months ago Adam Shortsleeves
These guys are a bunch of clowns. They will give you a prescription without ever seeing you and are happy to increase the dosage but not a doctors note for your work. Absolute joke of a business.
1 month ago JENNIFER MARTIN
Excellent office! Dr Quiason, Jessica, etc., always gives me excellent care, and orders the right tests for me. They always take my call or call me back the same day if I have a follow-up question. The whole office is friendly and extremely nice. I would never want to go anywhere else.
4 weeks ago Russell Clary
we had a wonderful experience at Olathe Health Gi specialist
8 months ago ripika kapoor
I like how no matter what doctor i go to i have hypertension. I go to Dr Attaluri and the same nurse everytime say my blood pressure is 140 over 80 or 142 over 82. It shows me that he isnt actually taking my blood pressure. If you cant simply take the time to get an accurate bp then what else are they just doing out of routine. I have NEVER in my life had normal blood pressure how does it get normal when i go there? Oh it doesn't they are lying. So your nurse lies about a bp what is the doctor lying about. "American Greed" is written all over this GI specialist. It started with pancreatitis in March. They said there was sludge in my gall bladder. Ok we have the surgery to remove my gall bladder in September. A week later the attacks begin again. I am referred back to Attaluri in October. In the meeting he tells me straight up the gall bladder was a wasted surgery. He says taking ibuprofen can cause pancreatitis and to stop taking it. Thats it. I went through an unnecessary surgery all my pto and vacation time at work and a $173 office visit to stop taking ibuprofen. Now its almost November and i still have pancreatitis. I work liftng thousands of pounds a day in a warehouse and that what i get. Are you serious? This doctor isn't genuinely trying to help the patient. It's all about the money. The more patients he gets in and out of his office the more money he is taking home and his male nurse is in on it... Cut your loses and find a REAL GI specialist that cares.
5 months ago Charlotte Kern
They care more about getting your money than helping you. I got looked at for maybe five minutes where all Anita did was feel my stomach and ask some generic questions. She immediately suggested some sort of X-Ray where you swallow a liquid that shows your digestive system in the display, and some blood work. Asked how much that would be in the realm of with no avail. Thinking it couldn't be that much I went ahead because I was obviously under the concern that something was seriously wrong. The tests showed absolutely nothing, and I ended up with an $1,800 bill. I would recommend finding the CPT code for every test they suggest and contacting Olathe Medical Center, where you will most likely be sent, to see how much it costs. If I would have done this beforehand then I never would have gone through the tests. I was beyond furious that I ended up having to pay this much for something that wasn't even relevant to what I was feeling, just because the only thing these people are qualified to do is pass you on to really expensive tests. The internet is your friend when diagnosing these things. Doing extensive research solved my problems where GI Specialists could not. In my opinion, you should go in here with the mindset that you will not do any tests they suggest, and get the doctors best opinion on the solution in that one office visit. This will save you the most money and might actually force the "doctor" to diagnose your problem instead of rack up the bills. In summary, use the internet before going. If you get suggested for tests find out the CPT codes and contact the medical center you are visiting to get an estimate ahead of time to see if it's an expense you are willing to incur. Don't expect much help with your office visit. If you have a serious issue, I would consider somewhere else.
11 months ago
Popular places from the category Gastroenterologist