Anuradha Sharda Vedic Astrologer India & Tarot Coach
Astrologer Anuradha Sharda Vedic Astrologer India & Tarot Coach, Block 6, Flat, 707, Manasarovar Heights Rd, RTC Colony, Secunderabad, Telangana 500009, India:
43 reviews
of users and employees, detailed information about the address, opening hours, location on the map, attendance, photos, menus, phone number and a huge amount of other detailed and useful information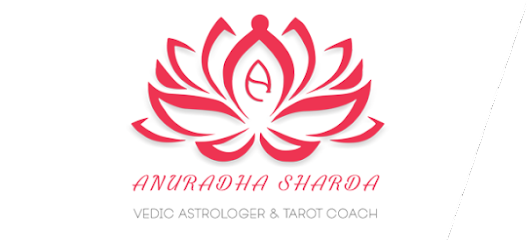 Address:
Block 6, Flat, 707, Manasarovar Heights Rd, RTC Colony, Secunderabad, Telangana 500009, India
Website:
anuradhasharda.com
GPS coordinates
Latitude:
17.4788554
Longitude:
78.4941884
Location on the map
Reviews Dustin Fontaine
I had an excellent session with Anuradhaji on my Panchang analysis today. I was amazed by her accurate interpretations of my personality and life events based my chart, few of which only I knew of. Anuradhaji patiently addressed all my queries with clear explanations. She is quite motivational and consoling, offered simple and easy to follow remedial measures as well. Quite experienced and simply outstanding. Thank you Anuradhaji ! ???? Highly Recommended!
6 months ago Caroli Morton
Anuradha is a wonderful, accurate astrologer!! She predicted accurately when my daughter will meet her future husband - it was amazing!. I have contacted her again on other matters and not only has she given me accurate predictions, but also sound advice. Will definitely consult her again. Thoroughly recommended.
7 months ago Sean Meyer
Anuradha helped bring me peace of mind and direction for my next steps in life. She also described my personality from my chart and how I work with my clients. She gave suggestions for how to move forward for next few years. I am very grateful
6 months ago Cintia Garibay
Our life tree needs proper nurturing at every stage of life. It helps taking up corrective actions and putting efforts in right direction. I highly recommend Anuradha. She connects all your dots (from childhood, to siblings, to spouse, to family life and your work life) and gives you excellent tips on health & wealth being. Remember to book your appointment online and give her sufficient time to prepare your readings. God bless!!
9 months ago Tysha Latchana
It was a great session. I gained a lot of positivity and self confidence after the consultation. Vast knowledge and accurate prediction. Wish you all the best maam
6 months ago AP
Anuradhaji is a methodical, perceptive and intuitive astrologer. I have consulted her for a reading and ended up joining her classes to learn the basics of astrology. Overall an insightful experience. I would recommend her for astrological consultations whole heartedly and encourage to join her in learning of this divine science
6 months ago ramel datingaling
The consultation given was excellent, and exceeded expectations. Would definitely suggest to friends and known ones. Thanks Ravita
6 months ago jossie oyoque
I had two sessions with Anuradha Sharda mam. My first session was Birth time rectification and very impressed with her knowledge and the amount of clarity and precision she has in her readings. So i had done my Nakshatra Analysis with her. I had lot of confusion, felt lack of direction in certain areas of life. Anuradha mam gave me lot of clarity that i very much need and tells things as it is to all my questions. The predictions are on-point, She has given some remedies which are do-able and makes lot of sense. I highly recommend to anyone who is embarking their self awareness journey and needs answers !!
11 months ago Marcia Warmkessel
Anuradhaji mesmerized me with her knowledge and insights. I had heard that Astrology is an exact science but had never experienced it. She flawlessly started to narrate the events in my life as if she was a witness. I still wonder how can someone know me so well whom I had never met before.... And that too sitting 6500 kms away. She is the true representative of the Sanatan knowledge propounded by our Rishis.... Amazing woman! Had to meet her to experience the surprise element in my life.... नारायणि नमोस्तुते l
6 months ago April Fisher
It was a nice session. She was very polite ,answered all of my questions and provided me valuable insights based on my chart.
6 months ago Michael Tripolsky
Anuradha ji is excellent in guiding and providing accurate prediction and appropriate solutions. Anuradha Ji enlightened me on the basis of her rich and deep knowledge of astrology and shown me the correct path to deal with the situation. She also provided me confidence and peace. I am grateful to her for her guidance and solutions. Arti
7 months ago Lora Sloan
I had my Past Life consultation a couple of days ago. ..before this I had other astrological consultations but Anuradha impressed me with her Vedic wisdom and at the same time sweetness in saying things .. she was very careful in making me understand and be sure that the message that was to transmit to me has reached me. ..genius things are simple ... so too is my consultation .. aimed, simple and professional.
10 months ago Mark Sandoval
I had one consultation with Anuradhaji. Her experience and knowledge shows in the discussions. She was unique and correct in her analysis and suggested very simple remedies. I highly recommend her services.
7 months ago Sunil Padinjareppattu
Anuradha ma'am guides you soo well. Her predictions and analysis are accurate and flawless. Indeed she is one of the best ones in india.
6 months ago Paul Furman
The online webinars held by Anuradha are very useful and applicable to real life situations. It takes a long time to self study many prediction techniques but the webinars are packaged well with highly experienced Jyotish Masters to help the students who are short on time with other professional obligations. The astrology consultation was very focused and to the point of concern areas and analysis provided was satisfactory, very professional and good experience. Would recommend.
9 months ago migunis migunis
Ms. Sharda is an excellent astrologer. She explains planetary positions and nakshatra and explains everything in detail. I love our reading session as she was very professional and answered all my questions that I worried about in the sweetest manner. Amazing person and I highly recommend.
1 month ago Steve Thiel
Highly recommend Anuradha Sharda ji for Online Courses and Astrology Consultations. She has vast knowledge of the subject, presents it in effective way, simple to understand and easy to remember.
8 months ago Timmy Heath
Deep knowledge of Jyotish and Vedic Vidya, produce insights that are not easily attainable elsewhere. A highly recommended Counsel.
7 months ago Gene Swedberg
booked a consultation related to varshphal. I was so through,transparent & worth. For the 1st time i had a consultation where it seems more like a discussion thoroughly on natives charts & queries. Anuradha ji is well researched, scholared & so mild spoken, It seems to me like i am having a talk with some motivational speaker. I will book for another consultation very soon. Besides being a very good astrologer she is a very humble soul.
9 months ago Anant Tiwari
Ma'am 's predictions are really good and she is the best astrology teacher I have come across.Her unique insights on the subject distinguishes her from others.Very happy to know and learn from her
9 months ago Eileen Bolger
Anuradha ji , I have been following you on youtube, for so many years. You are the most well researched VEDIC ASTROLOGY couch with the highest level of integrity and values. I am absolutely enjoying every course I take with you and I have learned the subject very well in a very friendly and fun manner
11 months ago Jerry Kanter
Sought the professional services to overcome a situation in my personal life. Very professional approach coupled with years of experience helped clear the hurdle I was facing. A big thank you.
11 months ago Mick Bond
Anuradha Sharda Vedic Astrologer & Tarot Coach - One of the most renowned name in the Astrology field. I really appreciate the way she help me out, great services!! Highly recommend
4 weeks ago Thamara Diez
A really very true professional in there work of line and pleasure to speak to.
6 months ago Albert Isaac
I enjoyed her consultation Service and she is very experienced astrologer.
8 months ago Robert Michalowski
One of the best Vedic astrologers in India. Approached her twice. Highly recommended.
11 months ago Michael Toler
Best vedic astrologer in India with years of experience. Very good astrology services. Thank you. Highly recommended.
1 month ago Gabriel Cintron
I am shocked with the past life analysis .. Anuradha ji has come out with such accurate analysis , a lot of things have fallen into place . This has opened up a lot more about myself ...
9 months ago MATTHEW DELPHIA
Best vedic astrologer and tarot coach in India with years of experience. She is simply outstanding, and I recommended her.
11 months ago Kim Cumming
Anuradha Sharda, one of the best and renowned vedic astrologers in India having years of experience. Highly recommended to get the best astrology services.
11 months ago sophia cosby
Best astrologer I know..Thank you for explaining everything so clearly and giving the best advice.
4 weeks ago Oscar Fernandez
One of the besi vedic astrologer in india with highly experienced. Highly recommended.
11 months ago Rebecca Racz
When it comes astrology advice and help Anuradha Sharda ji is one of the most trusted and best vedic astrologer in India. She explain every points very clearly with their accurate advice.
2 weeks ago Donald Wright
One of the best vedic astrologers in India. They provide the best astrology services. Thanks
1 month ago Deanna Hartman
One of the best Vedic Astrologer in India. Very experienced and great services. Highly recommend.
1 month ago Brenden Derstine
An eye opening experience for sure !
6 months ago Ash Fell
She is best vedic astrologer in India and have many years of experiences. Highly recommended.
1 month ago Chris Campbell
She is very good vedic astrologer in India and an honest person. Highly recommended.
1 month ago Rudy Perez
Very good astrology services. Highly recommended.
11 months ago Matthew
One of the best Vedic Astrologers in India. Highly recommended.
11 months ago Laura Suttenfield
Your The Best Ma'am
6 months ago Brittney Mosley
Good astrology services
9 months ago Tim Lehto
Namaskar mam ji, aap bhut acha padate ho, you are the best teacher.
8 months ago
Popular places from the category Astrologer