Kansas City Web Design & SEO
Website designer Kansas City Web Design & SEO, 12721 Metcalf Ave STE 105, Overland Park, KS 66213, United States:
191 review
of users and employees, detailed information about the address, opening hours, location on the map, attendance, photos, menus, phone number and a huge amount of other detailed and useful information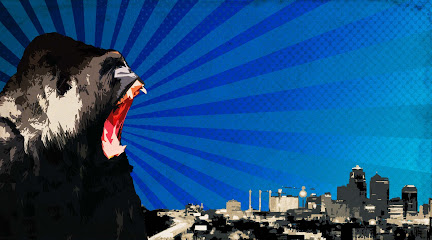 Address:
12721 Metcalf Ave STE 105, Overland Park, KS 66213, United States
GPS coordinates
Latitude:
38.8974021
Longitude:
-94.6670749
Location on the map
Reviews AmyLou
One important piece of my new website wasn't working (template code problem) and I asked KC Web Design what it would take to fix it. I know they must be busy with much larger projects but they asked for admin rights, made the fix, and all parts of the website now work as intended. I was stuck, and they figured it out. Naturally, I'm very pleased with their work.
9 months ago Janelle Jesse
5 stars is not enough. I hesitate giving this review because I want Phil and his team to myself. If you choose to do business with Phil your company will have an unfair advantage over your competition. He is that good. This guy is the real deal. I strongly suggest you call him and make an appt to be impressed.
10 months ago Nathan Cortez
Everyone I've worked with at KC Web Design has been very professional and they always respond in a timely manner. They developed a high quality website for us and we will continue using them for SEO. They took all my concerns into account during the design phase and were always eager to try changes we wanted. They always provided guidance for getting all our social media accounts set up. These guys are a a joy to work with and are on top of their game!
9 months ago Becka Simon
Phil was highly recommended to us by another business. The team at Kansas City Web Design & SEO has helped our company generate high-quality leads in a relatively short period of time. If you are looking for a talented and trustworthy local marketing company that can help your business grow with web design, search engine optimization and pay-per-click advertising, we highly recommend this Kansas City digital marketing agency.
11 months ago Reuven Glanz
We had our company website rebuilt from the ground up on a customize WP theme. As a service based company we wanted to focus on small businesses and a landing page of who we are in the community. Phil (owner) & Grant (lead developer) listened to our requests, gave recommendations, and worked through our "what-ifs" for visual landing. Timeline was as expected. Value: we appreciate the fine line of value and price. Didn't want to go with the cheapest and get minimum product. I will say this is on the higher end of price quotes but I appreciate the energy and service we got so I can confidently say we made the right decision. We did not use SEO monthly services since 90% of our business is word of mouth referral. I recommend you request from them ahead of development what you are expected to provide in terms of content. I wish I had known sooner because once they start moving they move fast. It was hard to prepare SEO eligible content for the services on such quick notice. Being prepared ahead a time might help you go live sooner rather than later.
6 months ago Julio C
My company Craftsman's Choice is a top James Hardie Siding contractor in Minnesota and one of the top installers in the nation by volume. Even though we have had a lot of success growing our exterior remodeling business, we knew we were not achieving our potential online. Phil Singleton came to us highly recommended by James Hardie, and our first conversation with Phil was very different than the typical marketing mumbo-jumbo that we'd heard over and over again through the years. He has innovative marketing ideas, understands home services businesses, and his team can execute. Our newly re-launched website made an immediate impact on our organic Google rankings and online leads....and we're just getting started. If you are looking for an unfair advantage in your market and a marketing partner who can help your business reach its true growth potential, contact Phil Singleton and the team at Kansas City Web Design & SEO.
11 months ago Zachary Robbins
It was a pleasure working with Phil and Grant! They provided great guidance and my webpage looks professional. I'd highly recommend them to others as they produced exactly what we wanted and more.
2 months ago Jessica Smith
I think the launch process was easy. The hard part was getting the content gathered and approved on our end. But was made easier with the experience KC Web Design brought to the table. I think the team at KC Web Design made the process very smooth overall.
2 months ago Roopa Ankireddy
We had the pleasure (and good fortune) of being introduced to Phil, Grant and the rest of the KC Web Design & SEO team on a mutual client project. In a crowded, noisy, scammy SEO and online world, this crew is the antithesis of the nonsense. Their custom development is of course beautiful, but more than that, their work is directly related to business growth and driving results for their clients. They bring such simplicity and clarity to a space that is foundational for online (and offline) business success. If you like working with smart, caring, responsive, fun, insanely talented, results-first type folks, who genuinely grow revenue for their clients, you should call Phil and Grant ASAP.
4 months ago Adam Sorman
So unbelievably happy with Phil, Grant, and the whole team at KCWD. They have already gone way above and beyond the call to help us out. We plan on working with KCWD for many more years and hope to continue to grow together.
11 months ago Aaron Ruyle
Phil and his team did exactly what they said they would do! Our website turned out awesome. They are helping us with SEO going forward and looking forward to see the results.
2 months ago Angela Riedel
Working with Grant is a pleasure! He is responsive and was always helpful during our website re-design. The go-live process was easy and smooth! We love our new website!!
4 months ago Harsha Thomas
I cannot adequately express the stellar job Kansas City Web Design did for our company in designing and constructing our website. From the initial introduction with Phil to the technical aspects with Grant, the entire process was seamless. With such companies in the past, some of our requests were received with a large degree of pushback. Not so with KCWD. We did not receive one second of pushback. All was professionally handled in a timely manner to our satisfaction with precision and all were very knowledgeable with regard to SEO ramifications. With other companies, once they had their full payment, motivation to make any tweaks had evaporated. This company was just as responsive once the final payment was made. We could not be more happy with the result of their efforts. We had a choice of many companies who could have handled this for us. I could not be happier that we chose Kansas City Web Design and wholeheartedly recommend them to anyone desiring a first rate product.
4 months ago Billy Mettlen
Kansas City Web Design & SEO has been an enormous asset to the American Business Women's Association. They created a compelling, user-friendly website on time and on budget. Our members and sponsors alike are very pleased with the look and the functionality of the site. While we initially talked to several other web design agencies in Kansas City for this project, in the end, we chose this local web development company because they were the only firm that took the time to understand our vision and goals for the Association. The team at this digital marketing agency is exceptional in every way - from the initial consultation, through design, development, launch, and post-launch support. Thank you Kansas City Web Design & SEO!
7 months ago alex noneya
I was initially skeptical with SEO in general and how to keep up with the times online but I knew that was the future of marketing. Phil and his team are experts in their field! They truly know the SEO business down to the brass tacks. They have been straightforward, responsive and overall know what it takes to get results. Definitely recommend to anyone desiring to build their business!
4 months ago okke Meinema
Excellent experience with Phil and Grant in getting our new site created. They were responsive and easy to work with. No detail was too small and they took the time to ensure we were happy with every aspect. Wouldn't hesitate to recommend.
6 months ago Ryan Mcallister
KC Web Design and SEO provided expert insight, custom design, and fast, accurate communication. They built the website we needed and I gained considerable insight into website design and SEO in the process. Great job, guys!
3 months ago Jennifer Gelster
These guys are honest and know what they're doing. They won't take on a job they can't do, and they'll go out of their way to help you on a project. The big thing is so many companies say they know about SEO but don't know current SEO practices and this team stays on top of current trends and are highly cutting edge. Have a ton of respect for them.
5 months ago Sonali Naiya
We partnered with Kansas City Web Design & SEO to help us solve several of our online goals. Our old website was slow and not very user friendly. KC Web Design built us a fast, mobile, and SEO friendly website that converts better than any website we've ever had. Next, they helped us optimize our Google Ads campaigns, and once again we finally started to get the pay per click results we always hoped for. Finally, like so many other business owners, we struggled for years to get any results with search engine optimization. We have partnered with KC Web Design and have seen our organic SEO visibility increase dramatically across the board, but more importantly, we are getting more organic leads than ever before. If you are looking for the best SEO services and best web design agency Kansas City, your search stops here. Their service is incredible and these guys will create the web presence you've also dreamed of....they will help you grow your business and make your phone ring!
7 months ago Sultan Alneyadi
At Energy Pro Windows and Siding, we rely on the internet to attract and inform customers about our services. In late 2019 we were referred to Kansas City Website Design as a company that would boost our online presence. We couldn't be happier with our decision to switch our business to Kansas City Website Design. Our new website went live in February 2020 and already within a few months we've seen great things. As the website and SEO search tools grow, we plan on even more from our online services. Our traffic to the new website is better, and the customer inquires have increased as well. I would happily suggest any business met with Phil and his crew for any Website, SEO, or social media needs.
8 months ago B Rich
Phil and the team at Kansas City Website Design & SEO are a phenomenal team of web and set experts. I've had the privilege of working with their team across multiple web design and web development projects as well as SEO services. Phil is an astute individual with an unparalleled level of SEO insight with a fantastic team alongside him. I recommend him in the utmost manner possible for any Kansas based web design and seo services
7 months ago joel kavkaz
Phil Singleton does web sites for large and small company's. His work is incredible your business will be blessed beyond your wildest imagination. I would highly recommend Phil for advertising your business! He is professional in every way. He understand advertising and promoting business's . I'm 100% positive you will be happy with this choice! Thank you Warren A. Hamer II
9 months ago Richard Joltes
Phil, Grant, Ashlee, and they're whole team are so valuable to us as a company! They're insight and knowledge reaches levels untapped by any competitor and they are always willing to help and quickly respond if we have any questions. Thanks guys! I would 100% recommend Kansas City Website Design and SEO.
6 months ago Heidi Furrow
As an advisor to a local business, last year I was just like you, searching for a Kansas City Web Design firm and SEO company that could help the business grow. While I liked the agency we were working with before, I didn't feel like we were getting the results we needed to reach our growth goals. Flash forward six months after working with Phil Singleton and his team, we are seeing growth in our organic traffic, better pay-per-click results with Google Ads, and more importantly, getting more leads and sales. If you are looking for a local Kansas City digital marketing company that will give you great service and become your growth partner, I recommend that you give these guys a call.
10 months ago Nuray Gulbuz
Phil and his team are the real deal - Kansas City Web Design is as good as their reviews. I've worked with a few web design / SEO agencies and always felt like I knew more and could do a better job myself. I've been overjoyed to work with KC Website Design & SEO. They exceeded my expectations. They made an immediate impact on our business with lead generation by reducing our online marking costs and increasing both the volume and quality of our leads. On top of that, they delivered a spectacular new website for our business that we feel is best-in-class. These guys are impressive from the first meeting, through planning, execution and launch, and they get results. We recommend Kansas City Web Design to any business that needs a lead-generating website.
10 months ago Riley Waite
Phil, Grant and Ashley do excellent work with SEO and design. We count on them weekly and they are spot on time, professional and bring results. Highly recommended.
6 months ago Bob Lee
Our new company website was delivered exactly as promised. These guys are competent, knowledgeable digital marketing professionals. Phil and Grant were easy to work with, always proactive, responsive and helpful. understand and communicate the critical nature of a state-of-the art web presence for any business in this age. A little on the expensive side to be sure, but then you get what you pay for. And for those considering upgrading or developing a new website, your marketing investment does'nt end with the website. We discovered that additional monthly SEO and blog services (and associated monthly fees) are really necessary as well, to keep your new site at the top of the Google list for organic searches, so make sure to budget for that too. I highly recommend KC Website Design.
3 weeks ago sam g
Phil and his team have helped Skyline E3 and E3 interactive with web design and SEO for several years now. They're easy to work with, responsive, and very effective.
5 months ago Johnny Wolfe
The team at Kansas City Web Design & SEO are great to work with. Everything from the website design process to the final launch was very smooth. Our website looks great! Highly recommend these guys for all of your web design and SEO needs.
11 months ago Richard Combs
Phil and his team are exceptional at what they do. Unlike a lot of firms, they design websites that not only look good but are steeped in SEO best practices and built to be found!
11 months ago Malcom Squires
I am so very happy that we chose KC Web Design to develop our website. We love the look and feel of the end product and working with their team was an absolute pleasure. Everyone at KC Web Design is professional, extremely talented, and are just the nicest people to work with from the sales meeting to website launch. They were able to make a daunting task seem like a breeze. Quick response time, follow up, expertise, and positive attitude certainly made it a great experience. Many thanks to Phil, Grant and the team at KC Web Design!
8 months ago David Morrison
If you are looking for a great digital marketing company I would highly recommend Phil Singleton and his team. They are the best in Kansas city for web design and development, search engine optimization and lead generation! 5 stars for sure!
2 weeks ago Anna Geneseo
Very happy with Kansas City Web Design & SEO!! It was great working with them and felt like they responded to us very quickly. We learned a lot about SEO and what it takes to build a successful website. We can easily make changes on our end too, which is something we weren't able to do before. Starting over with our website forced us to rethink some of our language and really focus on the message we want to put out there. We've seen an uptick in calls coming in over the past couple of weeks with a lot of people referencing our website. Super glad we went with this company!! Thanks Grant and Phil! :)
2 weeks ago Robert Haynes
They did a fantastic job on our website - looks great & content is as well. Thanks Phil, Grant & everyone else who worked on it!!
9 months ago Terry Repp
I think we all know how nerve wrecking it can be to hire a professional when it comes to website and ad words help. I had always done the maintenance myself, but it was getting to be too much for me and I couldn't keep up. For almost a year I was having a hard time with the idea of hiring someone because I wanted to make sure I could trust their work. Initially I hired someone remotely who promised a lot, but didn't deliver. I knew I had to find the best in KC - I wanted to support local this time. I did some searches, filled out the inquiry forms, and waited for a response. I never got a call back from another local guy who claims to be the best, and the next woman who called had no enthusiasm what-so-ever...just a basic sales pitch. When Phil Singleton called me I could hear the enthusiasm in his voice. It was so refreshing to talk to someone who I felt truly cared about my business's success. Phil treats his clients like partners - he realizes that the better his clients do, the better his company does. All of this combined had me sold on these guys before I even walked in to the first meeting. Phil took as much time needed to explain everything he thought we needed to improve, and we are already seeing results. These guys do not disappoint - if you're still shopping around, look no further!!
3 days ago Mindy Caldwell
Phil Singleton hosted our RESA (Real Estate Staging Association) Chapter at his offices. I'm sure we can all say we walked away in awe of him and Kansas City Web Design and what they can do for you and your business! A very smart and personable gentleman! Thank you Phil for providing so much insightful information!
2 weeks ago Haseebullah Ahmadi
KC Web Design built a custom website for our company this year and we are so excited and proud to share it with the world! Phil and Grant have been attentive, accommodating, and professional every step of the way. They know what they are talking about when it comes to SEO optimization and it was invaluable to be in good hands in that regard! The process was made SO SIMPLE and stress-free for us and the management of the site on the back end is very user-friendly. We can't say enough great things about their team!
11 months ago K Attebery
From the design phase to the launch of our brand new website, everything went smoothly. Grant and Phil were very attentive and made me feel at ease with everything. They know what they are doing and what they are talking about it when it comes to SEO and web design. The site looks amazing and it is way easier for me to manage on the back end. Looking forward to continuing our relationship!
11 months ago Anthony Licata
I have known Phil Singleton & Kansas City Web Design for years, have seen the team do some amazing work, and have referred this agency to other metro area business owners. Recently the KC Web Design team helped us with a project, and with their expert Internet knowledge and advice, we saw almost instant SEO results for our new website. If you are looking for website development in Kansas City or search engine optimization services, these are your guys!
8 months ago Braulio Lopez
KC Web Design helped me to create the website of my dreams and were incredibly patient, helpful and eager to make the outcome nothing short of amazing! Grant was an absolute pleasure to work with. He is extremely professional, thorough and attentive to detail and entertained any questions or requests I had throughout the process. Would HIGHLY recommend!
10 months ago Josh Massey
KC Web Design is the most amazing agency I've ever worked with. I was honored to have Phil Singleton be a guest on my podcast and he shared incredible and deep knowledge on my show. He is a digital marketing expert who has been in the field for a very long time and his deep skill sets and experience shows. He is the best digital marketer I have ever had the pleasure of speaking with and I highly recommend him to all of my clients. Thanks Phil!
4 months ago Marie Dal
Phil is the expert when it comes to Website Design and SEO! He is very knowledgeable and specializes in helping small businesses in Kansas City! His insight will help put my business on the map and I am so grateful to know him and benefit from his knowledge and expertise!
10 months ago Mother Shabazz
I have worked with Phil Singelton and his team on another business over ten years ago. Kansas City Web Design was the best in town a decade ago, and they are the best in Kansas City today. They built us an awesome custom WordPress website and we have partnered with them again for SEO and online lead generation. If you are looking for a local web designer and Internet marketing team that you can trust, we recommend Kansas City Website Design & SEO!
3 weeks ago Sandra Nickerson
KC Web Design and SEO has been timely, communicative and professional since our first meeting. They incorporated every function and design element we wanted in our website -- and were very patient with me as I figured out just what those were! We also elected to use their ongoing SEO support and love the monthly reports. The information is detailed and easy to understand, and when it isn't they answer all my questions quickly. Can't recommend them enough.
8 months ago Mariyam Khan
I did a lot of research and asking around when I started looking into websites and SEO, and Phil's name kept coming up over and over as THE guy to talk to. He is extremely knowledgeable and very eager to help. I'm so happy with the website and really looking forward to continuing to work with them in the future! I can't recommend Phil and Grant enough!!
4 months ago Sofia Ahern
Kansas City Website Design & SEO provides tangible online marketing solutions for businesses of any size. I would highly recommend them if you are looking to build your businesses' online presence!
2 months ago John Gosented
Phil really knows SEO and podcasting, and he can communicate both in a way that's easy to understand.
10 months ago Zahruujaabdalla
Phil, Grant and everyone at KC Website Design & SEO are THE BEST! I have been very happy with the process of switching my existing website over to them for SEO and design purposes. This type of change is usually very stressful but they have made the process virtually stress free. Grant's response time has been at warp speed. Phil came to my office and met with me one-on-one to go over all concerns and to set expectations for this process. All in all they exude the feeling of a boutique SEO firm that specializes in customer service and achieving excellent results.
2 months ago Gamergirl Lovely
My business partner and I interviewed many web design and SEO companies in KC before following a trusted recommendation of Kansas City Web design. We should have listened sooner! Once we talked over the phone and had a meeting, we knew they were the perfect fit for our company. We have a purely web-based company, so we were incredibly picky about the needs and functions on our site. KC Web & SEO listened and delivered exactly what we wanted. We are so thankful we found them!
8 months ago Charles Speyer
I interviewed Phil on my podcast, Readily Random and he was extremely knowledgeable. His insight into creating a website that is more than simply a digital brochure with complete SEO optimization was very eye opening. Not only did I take away valuable information from our chat, I have no doubt my listeners will appreciate the value that Phil shared with us as well.
11 months ago
Popular places from the category Website designer