Victor Studio
Passport photo processor Victor Studio, 6600 W Irving Park Rd, Chicago, IL 60634, United States:
48 reviews
of users and employees, detailed information about the address, opening hours, location on the map, attendance, photos, menus, phone number and a huge amount of other detailed and useful information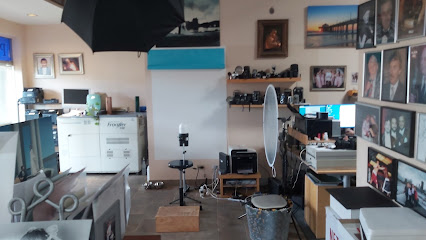 Address:
6600 W Irving Park Rd, Chicago, IL 60634, United States
GPS coordinates
Latitude:
41.9530029
Longitude:
-87.7914386
Location on the map
Reviews Haresh Painuly
What a gem ????! Professional photography studio with impressive compilation of shots of Polish and other celebrities ???????? Great service - very professional and affordable! ⭐⭐⭐⭐⭐
8 months ago Sylvia Gonzalez
Great customer service. Ask for Renata????
1 month ago Mike Small
I used Victor Studio services for my wedding day. They are absolutely amazing. Victor is so nice, funny, has great ideas, patient, personal and takes great pictures. He stayed with us the whole day until the end of the day. Thank you for making our day so magical!
2 weeks ago bryan r
I highly recommended! Great experience . Fast and professional! Thank you
3 months ago Junior Morales
Walked in for an impromptu passport photo service, Victor and staff we're really accommodating. The studio's atmosphere was really cozy complete with all the professional equipments you would see on a photo studio. Passport photos never looked this good. Though a bit pricey, but the photo quality and the customer service was well worth it. Will try the holiday photo sessions next time.
8 months ago Kevin Topps
Quick, professional, at competitive prices.
4 months ago Patty Griffin
Absolutely fantastic experience. Came for passport photos and was amazed with high quality service. My passport photos came out beautiful. Customer service also exceeded my expectations. Staff was professional, friendly and very attentive. I couldn't be happier! I highly recommend this place. Definitely will be back again!
9 months ago Angelo Bodini
Very expensive place 2 passport pictures $25 plus $2.5 fee using card.
1 month ago Austin Wilson
The photographer is really nice and helpful. We always come to him when We need a job done. Great prices as well
8 months ago Alexander Hernandez
The best in the City.Fast and professional service.
6 months ago cutepianoplayer
Very good experience. Lady on the front desk very nice! I'll be back and I'll recommending Victor studio for everyone ????????
6 months ago za sandfan
I was looking for a fantastic photographer for my most special day, my Wedding Day. I had hired Victor and his team to shoot my Wedding and complete a video. I had very high expectations and wants, and was very pleasantly surprised at the outstanding product that I had received from Victor Studio. My wedding albums are unlike anything I had ever seen before. My wedding video is put together beautifully, really much more than I could ever ask for. Victor made my wedding day stress-free and made me feel very comfortable and natural. I have since then recommended Victor Studio to many of my closest friends for their special day, and all have been more than thrilled with his amazing work.
10 months ago NANETTE CONTEMPRATO
Victor does really well in pictures for passport or visa, he also uses photoshop to filter the image quality, for green card lottery and for other needs Victor is a right place. Do not go to the one on Belmont Ave.
8 months ago Brigetann Reilly
Beware! Professional in work!
3 months ago Joann Riddle
Victor studio took beautiful pictures during my son's first communion and I'm very happy with the quality of the pictures. Special thanks to the lady at the front desk, she's not only super nice but also very knowledgeable about what she's selling. Thank you!
6 months ago Paul Cederstrand
Good
9 months ago Ashley Sudduth
Came in for passport picture, which was done well and fast (5-10mins). But $30 for 2 prints and $1.5 for paying with card is too much.
6 months ago PUGH
Very rude staff. They don't have a good customer service training and can't communicate well with customers. The lady who takes the call is very rude, don't know the word respect and can't handle phone conversation in a polite business approach way. Horrible service! This studio needs to be reported to the Better Business Bureau.
9 months ago vader Towley
This is a wonderful studio! Highly recommend
9 months ago Mesfer Asiri
I know people they like this place, but I had worst and terrible experience and service. Victor he just plays with customers. If you need different passport photo size he charges more and also he charges some fees extra for using credit card which is not right. Why this place has very good reviews because just his community people they just gave 5 star reviews. Better to go to Walgreens or other place. Terrible service((((((((((((((((????????????
9 months ago CA SB
I have hired Victor Studio to capture the most amazing moments of my life. Victor shot amazing pictures of our wedding as well as pregnancy photos and Baptisms of our two children. His team did an amazing job with both pictures and videos. I would recommend them to anyone. Very professional and overall great photographer.
3 months ago BREI SILVIA
Victor Studio did the photography and videography for our wedding and engagement party. They did a wonderful job, and we will most definitely be using them in the future. We always receive compliments on our pictures, and our wedding video still makes me cry. They are absolutely amazing at capturing everything in the moment so nothing looks staged or cheesy. Victor is a real professional and really makes you look your best in the pictures! He is a pleasure to work with and is always coming up with fun and inventive photo ideas. The price was so reasonable, and we really got a lot for our money. I will be recommending Victor Studio to all my friends and family!
6 months ago Estelle Thomas
Great place
5 months ago kenney edwardsen
Great job, thanks
6 months ago Snow Storm
I needed some professional photos taken of me for a work event and of course I found out about it at the last minute. I called Victor and he was able to fit me into his schedule and took great photos, Work was impressed that I met their deadline with such a high quality photo.
3 weeks ago Carol Lutken
Very professional.I love my pictures every time when I go there.I like photo session with my kids.They will try to pleasure you in every way.
2 months ago Alex Ramirez
Victor is the man.he's a true professional dedicated to his work for and a photo needs I go to him 
11 months ago Lola Daroca
Victor Studio has exceeded our every expectations!! We had contracted Victor Studio to photograph our wedding day, which included an engagement photo, Thank-you cards, Photo-DVD, and custom photo album. Victor and associates have acted in a professional manner throughout the process and have repeatedly stressed their willingness to work with us to avoid any issues and deliver the product we both deserved. For our engagement photo, Victor's associates had recommended several ideas to make it special and it was their suggestion to include the third member of our family, our pet dog. Victor Studio is pet friendly, the photo shoot was well directed and we received one of the best photos of the three of us. For the Thank-you cards, we had received a draft copy via e-mail prior to mass producing the cards. Their first draft was perfect as-is and we were proud to send them out. Also, since our wedding was toward the end of the year, Victor Studio suggested adding "Merry X-Mas and Happy New Year" to the cards, which saved us money and time. Bonus! Once the photos were uploaded to their website, many of our family members ordered photos immediately and were pleased. The photos that some family members showed us looked gorgeous with the chosen color palettes. In fact, one of my cousins used a photo of himself for HIS holiday card. We received the Photo-DVD upon request and arranged for a pick-up time. When I arrived, the Photo-DVD was ready. Also, after submitting our picks of photos to include in the album, we both received a draft copy of the photo album via e-mail. The album was nearly perfect. We had suggested some additional ideas for two of the photos and they were eager to accept our changes. We chose Victor Studio because they were highly recommended by some family friends and offered reasonable prices. They made sure to take the time to make our photos extra special and we were satisfied with Victor Studio. Now we highly recommend them!
11 months ago set draggo
A great photographer .king of gold ,Hollywood probaby is sleeping while he is still here.
2 months ago Skip Rowland
Great place , good atmosphere, affordable prices, top quality photos!
9 months ago sandy bottoms
Excellent service.
9 months ago Saikat Som
Pictures are not professional. Terrible service in the studio. I don't recommend this place!!!
9 months ago Tracy McLaughlin
Very good
4 months ago Brandon Shadden
Horrible people, very rude, they don't know how to communicate with customers. The lady who answers the phone was very unrespectfull to me. Horrible service! To get my pictures was very hard, I had to call a lot of times for that. Don't recommend this place to anybody!!
3 weeks ago samantha burghardt
professional and high quality photo studio.
10 months ago Diana Fernandez
We received multiple services and products from Victor Studio for our wedding. We were quite happy with the quality of work they delivered, however, all was not without problems. Victor Studio filmed our wedding. The compiled video was nice, however, they never asked us for any feedback on the film and gave us a finished product. When we received the DVDs it turned out that the ending was unplayable on each one of these discs. This same behavior was happening on multiple devices. After these DVDs were returned for replacement, my wife received a phone call from Victor Studio. She was told that one had a mayonnaise smudge (?) and that it will not play because of this. The other two, she was told, play just fine (?). This was a lie. We drove to Victor Studio in order to resolve this situation. We met there with Wiktor himself. Instead of, justifiably, blaming his company for these issues, he repeated the made up mayonnaise story and blamed us for the incident. He told us he replaced this single mayonnaise DVD. Since we knew that the other two were not working, we argued until we were shown that they do indeed work. So, Victor Studio showed us their mercy by replacing one of these DVDs. Lies. Another issue. We had a photographer from Victor Studio. We purchased a package with which, we were told, we would receive a DVD with photos of the wedding. We drove there to ask for it after we realized that we did not have it. This was after they gave us our wedding films. After about 15 minutes of checking if we were indeed supposed to have it, Wiktor told us it would take about 30 minutes for him to burn it. Okay, no problems. The 30 minutes turned out to be well over an hour of waiting, unacceptable. One last, unresolved issue. When my wife was asked which pictures we would like to have printed, she botched the job and picked a smaller size than what we had in our package for a single picture. We were told that they will not print a larger one without additional cost, which is understandable, but, to remedy this situation, they allowed us to order a smaller picture for free. After accepting this offer, Victor Studio decided to reject their intentions and no longer reply to our emails. Stay away from Victor Studio. Edit (03/16/14): We were finally notified that our photo is ready to be picked up and "thanked" for our great review. A nominal rating is no longer warranted. As a side note, this was the first review on Google Plus / Google Maps for Victor Studio. After leaving it, a number of positive reviews appeared. These should be taken, in my opinion, with a grain of salt.
6 months ago laxman karateschool
Passion meet with professionalism.
11 months ago Tamara Flint
Professional photographer
6 months ago Darice Dubreuil
Allegedly they have acquired drones and have them up every day, night. It is very invasive!!! Sometimes the drones go by people windows. Creepy CREEPY CREEPY!! They need to stop!!!!!
2 months ago Hannah Spare
Very professional and quality pictures
3 weeks ago David Krasnow
great photographer
3 weeks ago Peyton Clark
VICTOR ZROBIL MI SUPER ZDJECIA . BARDZO MILA OBSLUGA . DZIEKUJE .
10 months ago Pam McGrath
Super polecam
3 weeks ago Sebastian Mikel
Bardzo miła i fachowa obsługa ???? polecam
6 months ago Vinit Verma
Miła i fachowa obsługa, polecam ????????
8 months ago misty g
SUPER STUDIO GORACO POLECAM g
8 months ago Romas Mitchell
Firma dziad!!! Czekamy na kontakt od właściciela w sprawie zdjęć z bierzmowania. Musieliśmy specjalnie jechać do studia. Pani w studiu bardzo nieprzyjemna. Ja nie polecam tego dziadostwa!
9 months ago Cissy Redwine
Szybko, profesjonalnie
8 months ago
Popular places from the category Passport photo processor