Lowe's Home Improvement
Home improvement store Lowe's Home Improvement, 19000 E Valley View Pkwy, Independence, MO 64055, United States:
220 reviews
of users and employees, detailed information about the address, opening hours, location on the map, attendance, photos, menus, phone number and a huge amount of other detailed and useful information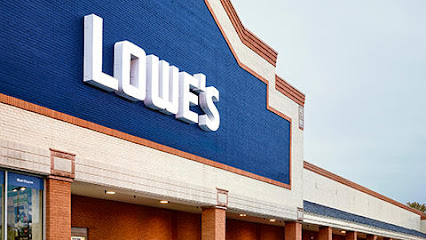 Address:
19000 E Valley View Pkwy, Independence, MO 64055, United States
GPS coordinates
Latitude:
39.0348146
Longitude:
-94.3594487
reviews Jodilyn Owen
Have liked Lowe's since day 1. Just 4 Star's only because they need more help in Customer Service/Returns and Pick Up! Went and found what I was looking for, checked out was easy! Team Members were helpful, knowledgeable and friendly!
5 months ago Charles Rogers
Lowe's let our Scouts learn business skills and raise money for Scout camp while the other place (Home D.....) would not let us. So if you want to make a decision on which one to spend money at, keep that in mind. Thanks Lowe's!
6 months ago Shab H
Store well organized on the inside and outside areas. Everything was very clean looking and all items easy found. The check out was quick and easy to resolve for the automated register. Thanks so much
5 months ago Zachary Raupp
Frustrating experience. First my item didn't ring up right. Then it took 2 people on the "self checkout" to correct the price. After all that, there wasn't a way to use my gift card I had saved on my phone at the self checkout. Cut my losses and left empty handed.
5 months ago Joe koy
Lowes is a joke. I had originally given a three star review, but I have to drop that down to a single star. They never have what I need in stock, even if the website says 9 available and gives you specific directions on how to find it. …
2 months ago SHIH CHEN
Beware!! Mask protocol NOT being followed. In fact the entire paint dept wasn't wearing them. When asked to do so by me they defiantly refused. Many other departments (including cashiers) weren't wearing their mask correctly. Several …
6 months ago Rudy Silvas
Looked for dishwasher. Good deals but ended up buying from home depot online and saving money. Just have to wait a long time for delivery. Sad ????
5 months ago Christian Sadi
Lowe's is a great place for all repair and gardening supplies for me. I always get friendly people to help me. I've been going there for years and I've never been disappointed.
5 months ago Rochelle Punit
Could not get a manager to do a price over ride they took over 15 minutes to come up front . Then 2 key holders came up down the same aisle about 10 steps apart from each other. That's very poor customer service. The cashier was also …
6 months ago Nargis Nazary
Went to garden center to get plants and flowers for my garden. The plants shown on the curb were in ok condition. Once I went past into the rest of the garden center it was an absolute DISASTER. I have never seen dead plants for sale. …
5 months ago Michael King
Some large appliances are more expensive than their competition for the same model #. For example an oven at Lowes could be $509 but at the competitor's it's $485. So always price check. Otherwise it's the typical store, good staff, clean.
6 months ago Don Joslyn
Im just curious, if your store doesnt close until 10pm, why would your paint machine be off at 9:15? Some of us have to spend our days doing things not home improvement related and rely on the open sources (such as a home improvement store …
5 months ago Costanza Prandoni
Tried to look at freezers that were not on display, were told they were in the back, so we waited for someone to help us and they kept helping people that would just walk up and had not been waiting, so we gave up on being helped and went …
8 months ago Georgia Hughes
I just don't like the vibe there and I bought 3 items that were labeled way lower than what I paid. I feel like they tricked me into putting these items in my cart just to charge me double. There are some good deals though, you just have to watch the scanner at check out.
8 months ago Mou Rabee
Lowe's in Independence, MO has a very helpful staff. The paint selections are very impressive although they don't have all the Sherwin-Williams colors. This can be expected as Lowe's is not an actual Sherwin-Williams store. They do carry a large selection, though. I can always find what I need at Lowe's.
10 months ago Kara Shearer
Lowes and their delivery service are the absolute worst I've ever had to deal with. Let's start off with my family and I went into the store to look for a potentially but a washer and dryer. We looked around for probably a good 20 minuyea …
6 months ago Brad STOUFFER
Do yourself a favor, do not buy flooring or their installation service at this Lowes store. The team in the flooring department couldn't care any less about their customer service and your project. I went to the store multiple times, just …
9 months ago AJ Colton
Everything you need for home ,helpful nice staff,well-organized.
5 months ago Zach Shulkin
Friendly staff, had what I needed and I was out the door quickly.
5 months ago Michelle K
The online pickup was very busy. But the staff was nice and helpful
5 months ago Ricky Cunningham
Had to wait for someone to assist me,but after he came everything went very well.
5 months ago Justin Ober
I purchased a gallon of primer, it was watery and chalky. I took it back to the store to exchange it, the young girl at the return desk was very helpful, how ever the older guy with glasses in the paint department was rude, he acted like I …
10 months ago Jill Kleinman
Independence, MO has a very helpful staff. The paint selections are very impressive although they don't have all the Sherwin-Williams colors. This can be expected as Lowe's is not an actual Sherwin-Williams store.
9 months ago Jeremy H
Good experience with the guy that helped us. But when we got the washer home. It was broken on the plastic and sounded like water is in it. We're taking back to exchange
5 months ago Sofi Chan
Friendly staff and quick checkout. Moderate prices. Good prices on sale items. One of my favorite candy stores. Great tools.
10 months ago Laura Hernandez
The staff at the registers are always nice... the staff out on the floor is another story. They make you feelore like a burden than a welcomed customer.
8 months ago Glenn Martin
I really like the store because if you need help finding something they are more than willing to help you find it and if they don't have it they will let you know and let you know if they can get it or how to get it the staff and Mike's parents for the past couple months they're always very polite
9 months ago nanette spatafore
Friendly employees, had a good time shopping. They had a large variety of plants. I felt a good vibe, things are going to get better.
10 months ago Malcolm Johnson
Great help and lots of different things to chose from.
5 months ago Kyla Hubbard
Had to wait almost 45 minutes to get someone to the glass cutting booth, after having someone paged overhead, and requesting help from multiple employees. There was absolutely no one working that entire side of the store which included …
10 months ago David House
Not enough help. Waited on the only one in the floor and tile section for 10 minutes or better. He didn't call for help or anything. I just waited until another employee walked by and offered to help. There were 4 other employees to walk on …
3 weeks ago Adam Logan
Very poor customer service today. Ask a couple of people where an item was and they just kinda point you in the general direction
5 months ago Oksana Paslavska
Always have what I need. Great customer service.
7 months ago Karine Blot
Do not use Lowe's in Indepence for carpet or flooring installation. Their customer service is the worst I have experienced. They do not care for their customer. They truly have the big box store mentality and don't care if you are taken …
9 months ago Mark Kidd
I purchased a washer and dryer on 12/2. It wasnt able to be delivered until 12/22. I received a call the day before that my inots were no longer available. I was given the choice of accepting the floor models. When they were delivered …
10 months ago Kyu Lee
The Independence Lowe's crew went above and beyond to help us get a new dishwasher! The first one we bought did not fit in our kitchen. We returned it and found another model that would work, but the computer inventory showed zero. Bryan …
2 months ago Ning Jiang
This store has amazing customer service. I have been shopping here for 10 years and have spent THOUSANDS remodeling my home and landscaping and I promise, you can't find a better selection of RELEVANT products for great anywhere! You don't …
6 months ago Sumanth Dupuguntla
Go to home repair shop for husband and my self and nice prices
7 months ago Helena Holly
Bought a christmas tree and stand combo for $70. They told us they had no stands and made no effort to offer us a rain check or a price cut of any sort. The tree is nice though which is why I'm giving them an extra star.
11 months ago Phil Wolff
Helpful. Not always well informed but willing to find other staff who know the answer.
9 months ago Marcelino Segura
Getting plumbing parts walked in and got help instantly but it was close to closing time and prices are alittle higher.
6 months ago Sallee M
Love to browse the plants in the garden area.
5 months ago Kristin Gentry
I've been a long time fan of Lowes, until I visited the Independence store. Self checkout was my only option, which called for assistance, twice. It took 10+ minutes to purchase 3 items (not counting the wait time for the register) …
10 months ago Sandra Nickerson
It was awful waited for an hour to get some carpet cut asked for help 4 times called customer service twice while in the store kept getting told not My department place is a joke don't go
5 months ago Pat Oliver
Lowes Lowes Lowes Im just in the process of starting my home renovation, and I will be in Lowes a lot. Everything has been good as of now so far so good
8 months ago TeAnn King
Plants and flowers were a mess. Tipped over and withering from no water. Employee was more worried about getting her tasks completed. We left and will not be back to purchase from the lawn and garden.
6 months ago James
A great selection of everything you need for home maintenance and care.
7 months ago Jennifer weller
Found French doors in stock through Lowe's when remodeling, specialty trees, drills, China cabinet lights...Its all good!
6 months ago Faith Glenn
They will help till the problem is solved. The lady that helped me was intelligent and went out her way to help. And she was good looking too.
10 months ago Amber Mariel
Employee was able to tell me where to find my product and website had the correct isle and number for something else I needed.
10 months ago
Popular places from the category Home improvement store