American Car Center
Used car dealer American Car Center, 366 W Pike St, Lawrenceville, GA 30046, United States:
22 reviews
of users and employees, detailed information about the address, opening hours, location on the map, attendance, photos, menus, phone number and a huge amount of other detailed and useful information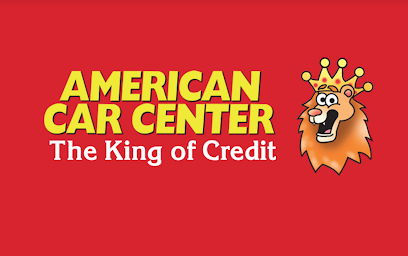 Address:
366 W Pike St, Lawrenceville, GA 30046, United States
GPS coordinates
Latitude:
33.9572453
Longitude:
-83.9982420
Location on the map
Reviews Elizabeth Burkhalter
I Had A Great Experience At The Lawrenceville Location! The Sales Rep I Had Was Aux And She Was The Best Sales REP I HAVE BOUGHT A CAR FROM! The Process was super fast and The manager Larry Got My down payment LOWER THAN WHAT I EXPECTED With My payments Low!!!!
7 months ago Judy Venner
The Sales Manager Larry Was Amazing! I Told Him What I Wanted My Payments To Be And What Down Payment I Had To Work With And He Made It Happen! I Strongly Refer Anyone Who's Looking For A Car To Come Here! The Salesperson I Worked With Was Fred And He Was Awesome! I Definitely Will Be Referring My Friends Here!
9 months ago Banks Money
If you want a reliable car come here they treat you like family no more what your situation is they gone make sure they get you in a car and on the road again the best friendly place to come to ask for fred or Larry or my boo aux they wont let you down
7 months ago Ellen Moreno
I just wanna send a bigg Shout to OKSAUNA FRED LARRY I came in today in need of a good reliable vehicle I drove home with a 2015 Hyundai Sonata SE. They took really good care of me. I would recommend to anyone if you need a car come check them out . Oh yeah and my mothnly payments are very affordable. I'm happy all the way around.
7 months ago Daniel Flynn
I was so happy to get a 17 Chevrolet Trax with only 32,000 miles. Krystle was my salesperson. She was fantastic. Lakesha got me a low down payment and good bi weekly payment. These ladies work with me. The other lady Oksaunna was a big help too. I love the way they work together and they helped me a whole lot.
8 months ago Angela Riedel
Everyone was nice and friendly. The process was quick. They got me riding like promised. I'm satisfied with my 2016 Chevrolet Trax with only 27,000 miles. I only paid $1000 down, that's a blessing. These ladies are the real deal.
6 months ago Charlie Giammarco
So my mom referred me to this car dealership and let me just say this. They are amazing. First off the layaway program they got is sooo helpful, especially for people who don't have their down payment right then and there, they work with you, the process is quick and easy, in the new manager LARRY is great. His vibe & energy eases the stress of getting a new car. Aux is my new bestfriend lol she's an amazing sales woman. Both of them are upfront. It's hard to trust people a car dealerships nowadays but I felt like they explained everything truthfully. I got my 2018 Kia Optima yesterday in I'm sooo in love with it !! Thanks Larry & Aux ❤️
10 months ago Patrick Aregano
Thank you so much Ladies for being so much for being efficient, kind and so thorough! Most of all, so patient and willing to work with everyone! I love my new car and will definitely be referring people!
6 months ago Sallie Moore
Oksauna and Lakesa was wonderful. They were patient and good to me. I got a Kia Optima with low miles and a good Warranty. These ladies are a good blessing and I appreciate them. I was tited of walking and catching the bus. They were helpful.
1 month ago Don Hanson
Lawrenceville Ladies are a blessing to me ????????. Today I ride off in my 2017 Chevrolet Trax. I thank you all so much for the patience,knowledge, and understanding.
4 months ago Sandra Groth
Great experience love Lakesha and Oksauna were amazing! Thank you for all of your help!
3 months ago Mark Garman
Today I got my Volkswagen Passat with the help of Krystle and Lakesha. These ladies work wonders. Everyone need to come and get a vehicle. Thanks ladies.
4 months ago Vaughn Arsin
My experience here was EXCELLENT! Was upset today because I thought I was not going to be riding today. I was referred to Lakesha and she help me ride off today in my Chrysler 200. I thought she wouldn't be able to help me because of my credit situation and she did. She was very welcoming and helpful. No matter what is going on in your life or what your credit situation is, come see Lakesha. She's the TRUTH.
7 months ago Yiwen Wang
Lakesha and Krystle was great. They got me in a 2015 Chrysler 200 with $800 down. The service here is awesome. I recommend everyone to stop by and visit the location in Lawrenceville. These ladies ROCK! Thanks Lakesha and Krystle
6 months ago Velvet Royal
I love this place. Lakesha was fantastic. I had been to other places and did not like the results. Da Car Plug told me about Lakesha, and she got me in with $800 down and an affordable payment. This Lady is the best. Her word is her bond and she is honest. Thank you Lakesha for helping me.
6 months ago YALA Brothers
They have a great selection of inventory. The Sales Reps are very knowledgeable and the process is easy to get in a vehicle. You can ride for five ($500 down) that's amazing!
10 months ago Nick Giles
Krystle is great! Ask for her. Got my car there.
7 months ago Jeremy Norman
Professional and Great across the board????
4 months ago Alan Baum
Credit terrible. Got a car. Company itself maybe bootleg .
7 months ago DEMANGE PIERRE
Just like any other, promises, promises, promises, and then waste of time.
4 months ago Bradley Fergason
Krystle is awesome!!
6 months ago Ronald Cotoni
Not the place to buy a car!!!
9 months ago
Popular places from the category Used car dealer