Pavecon
Paving contractor Pavecon, 706 S Main St, Cave Springs, AR 72718, United States:
76 reviews
of users and employees, detailed information about the address, opening hours, location on the map, attendance, photos, menus, phone number and a huge amount of other detailed and useful information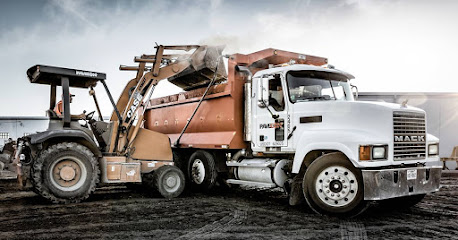 Address:
706 S Main St, Cave Springs, AR 72718, United States
GPS coordinates
Latitude:
36.2544742
Longitude:
-94.2324274
Location on the map
Reviews Rebecca Polizzi
I work for Pavecon NW Arkansas and it is an amazing company to work for! From my coworkers across all divisions to the clients we help, Pavecon is the exact definition of "work family". They really show that they not only care about their employees but also the customers we help with the services we provide! August '19 will be 2 years that I have been with this company and the amount of knowledge I have gained in such short amount of time is amazing. They really take their time explaining the why's and how's we do what we do! I could not ask for a better company to work for!!
9 months ago Viridiana Lopez
Great professional people. They are acting as partners in your project not as sub-contractors. Honest and they do what they say whether written on papers or not. I am glad that they are on my project .... peace of mind. Many thanks to all the team of Pavecon, specially Ben, John and Brian.
9 months ago Molly Wright
Very few companies can say that they build roads In such an unfailingly professional manner as Pavecon. I'm always impressed by their quality. Kudos! My customized driving surface was Installed quickly and as promised. No need to Do any more searching -- you've found your builder.
9 months ago David Rafferty
I have worked at Pavecon for a couple years and it has been a great company to work for. Everyone in the office is truly cares about each individual and Pavecon as a whole makes sure each employee is taken care of. They also produce a fantastic product!
9 months ago Vonn Jackson
This is a class act company and they're not afraid to work. Day or night, rain, shine or snow, they will make it happen. I have worked along side of pavecon for many years and it amazes me the work ethic this company has and their desire to get their jobs done right.. Great job!
9 months ago Charles Clements
Pavecon is an amazing company to work for! All of the team members in every department are an absolute joy to be around. The level of professionalism and passion I encounter every day makes me proud to be apart of the team.
9 months ago DM
I'm always cautious before picking someone to work for my business or family. The reviews definitely speak for themselves. The leadership and level of communication will definitely have us do business again in the future.
9 months ago Bill Whites
These are the guys you call when you need something DONE and done correctly. They deliver quality work in a timely manner in order to meet the customer's needs. Working with Pavecon takes the guess work out of hiring a company and ensures that you get exactly what you needed.
9 months ago Will Eubanks
Pavecon is a great company to do business with. They can help you with all your dirt work, asphalt and concrete needs. They also sale top soil. So if you're looking for a all-around one stop shop for your construction needs definitely use Pavecon.!!!!!!
7 months ago M Hernandez
Love and believe in this company. I work here and honestly can say we pride ourselves in giving you the absolute best product that can be produced. Along with that is good communication between our Forman and project managers, but you as our clients as well
9 months ago James Fitzgerald
All the work that I've seen Kevin do with his crew has been exceptional. My husband works for Walmart and has four seven years so I've seen those parking lots many many years! Keep up the great work Kevin!
9 months ago Jimmy Domineck
Pavecon was recommended by a contractor friend. They were comparable on price which was important but we chose them for the completeness of the design. They included the sidewalks, paving and stripped the lot. Their work was perfect. They set realistic expectations and then completed the project ahead of schedule. We will be loyal customers for life. Thanks for the outstanding service.
11 months ago Brian Yeung
I can't say enough about this company. During my employment with them I experienced what the true meaning of a work family was and the importance of customer service and customer satisfaction. All of the employees from office to field treated me with upmost respect. The Supervisors and crews take pride in their work and go above and beyond to make sure the job is done to perfection and make sure the customers are always satisfied. Would highly recommend this company for all of your asphalt, concrete, stripping and sealcoating needs.
8 months ago Ana A
Pavecon NWA is an awesome company that does quality work. I would highly recommend them for parking lot maintenance. Their work is top of the line!
9 months ago Walter Poiss
Pavecon is top-notch! Their core values and reputation set them aside from the rest and we have been fortunate enough to build a partnership with this company of the years!
7 months ago Alexander Cook
We had an excellent experience with Pavecon! They were knowledgeable and helpful throughout the entire process. Excellent company!
9 months ago Mike Harms
True professionals in the industry. Call them and see first hand. Jordan was instrumental in getting us a speedy quote on a parking lot.
8 months ago Anthony Santos
Our company has been doing business with Pavecon for the last several years. We have been very impressed with the professionalism and fairness in which we have been treated. Thank you for your business. -Tomlinson Asphalt Co
8 months ago Matt Fleming
UPDATE: After original review, manager called to discuss, and apologize. Looked into situation to determine their email issue and offered to make it right. They called day before delivery to confirm, and called morning of delivery to inform on their way. Driver was courteous and professional. Called and ordered a load of dirt to deliver on 5/19. Arranged workers to come that day. received invoice via email 5/15, replied back asking what policy was for rain delivery. 5/19 I called to ask if it was coming today and was told - oh, we got lots of rain. If you know you have a customer expecting dirt on a given day, why would you not CALL THEM and let them know not to expect it? Better yet, if you are going to use Email for ANYTHING... be sure it is being monitored (spam folder included) so you don't miss any communications. And if you are going to send email from an unmonitored address... state such in the email so your customers are not left hanging... without what they were expecting.
6 months ago Oleg Gogolev
Pavecon works as a partner on their projects to deliver the best results. We have especially enjoyed their work on subdivisions in Centerton.
9 months ago Wayne Szurka
I appreciate the professionalism and integrity of our team — Pavecon delivers excellent products in new asphalt, pavement maintenance, concrete work and subdivision development.
9 months ago jacques martin
James and Pavecon are a 5 star company! Great work! Great service.
8 months ago oleana oleana
Had a great experience. Definitely tell my friends about the service provided!
9 months ago Adam Ross
Ben Shankle and team can in on time and budget. We have enjoyed this relationship
8 months ago Nicky Wilkinson
Beautiful work Pavecon—I'm impressed! An ethical company who does a quality job!
3 weeks ago Michael James
Excellent service and I couldn't be happier.
7 months ago Jagtar Singh
I have used Pavecon for the past 5 years for our subdivision development. They are top notch on quality, price, and dedication!
8 months ago ROBERT NORMAN
Pavecon is an outstanding company who delivers excellent service and quality work.
8 months ago Di Pa
Great Company to work for! We also do awesome work!
9 months ago Jon Johnson
Pavecon is great! Kayla coordinates daily activities smoothly!
9 months ago Bryan Cruz
Honest people performing quality work. Ask for Kevin Allford!
9 months ago Kryss McCarley
Great Company! A great place to work!
8 months ago Gloise Hunter
Pavecom has sealed a parking lot for me and asphalt paved my personal driveway. You definitely get what you pay for. They always follow up after the job, Fix any issues if I have any, and deliver a solid result.
11 months ago Barry Fairbairn
Reliable, dependable and professional. Enough said, great folks!
8 months ago Marshelle
Quality work—definitely would recommend to a friend!!
8 months ago Siobhan Cherry
Pavecon is amazing and handle everything with great profession and above and beyond
8 months ago Patty Rice
Quality work. Great company!
8 months ago Jesus Lira
Great company that does really quality work
9 months ago adolphus kisseih
Great company with hard working employees.
8 months ago David Kost
Quality work and a great team of professionals.
6 months ago Chris Lee
Great company you can definitely trust
8 months ago pramono nugroho
Awesome company! ♥️
6 months ago Greg Tipton
Pavecon is a great company! Very responsive!
8 months ago Brandon Pomerleau
Working with James at pavecon is great!
8 months ago Jonny Cardot
Pavecon is a class A honest business.
8 months ago Amanda Cooling
Great people and great work!
9 months ago Rod Keding
Fantastic customer service! :)
3 weeks ago David Kosy
They do great work!
8 months ago NoLimit Jonathan
Pavecon will do our best to exceed your expectations!
9 months ago Michael Fitzgerald
They have dedicated employees
3 weeks ago
Popular places from the category Paving contractor