Curran-Fromhold Correctional Facility
Prison Curran-Fromhold Correctional Facility, 7901 State Rd., Philadelphia, PA 19136, United States:
34 reviews
of users and employees, detailed information about the address, opening hours, location on the map, attendance, photos, menus, phone number and a huge amount of other detailed and useful information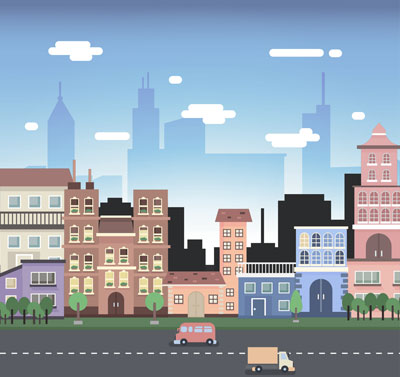 Address:
7901 State Rd., Philadelphia, PA 19136, United States
GPS coordinates
Latitude:
40.0299726
Longitude:
-75.0206962
Location on the map
Reviews Amritpal Bilkhu
Great food Awesome company Nice scenery Only the strong survive
11 months ago pratik patel
Philadelphia's hidden gem located a few miles north of Center Center. What can be said about this lovely place that hasn't already been said. Upon arrival you'll be greeted with the most finest hospitality Philadelphia has to offer as well as a gourmet bologna sandwich. Unfortunately I only had a two day stay but I'd recommend the extended stay as the views from this beautiful place are absolutely unimaginable. The day rooms are a great place to network with career focused and like minded individuals. Enjoy your stay and be sure to try the aged milk for breakfast. Its to die for.
9 months ago Nekesha Jackson
Dear Jesus, I believe that You are ,The Son of God. I Believe that You Died on The Cross, was Buried, and Rose again from The Dead for my sins. Please forgive me of my sins. Please come into My Life, and Be Lord of My Life, and I Thank You For Saving Me Right Now, In Jesus Christ name. Amen! "The Sinners Prayer" Accept, Believe, and Confess... Romans 10:9-10
9 months ago Gargi Singh
It may not be the Borgata, but it is one of the cleanest buildings I have ever seen. There are no mirrors, but you can comb your hair in the reflection on the floor. This biggest drawback was the phone system, which is contracted out and nearly impossible to use. Global Tel is the provider, while mispelled names and numbers compound the problem. The phone system should scan wristbands and give inmates instant access, as well as the ability to change numbers (with pending approval) Overall I was extremely impressed with the facility and its operations.
10 months ago Mikko Korhonen
Horrible the lady at desk with blonde pieces is very rude and ignorant, evening staff needs training on how to talk to people we are not the inmates. Mornings are much better more pleasant avoid afternoon/evening completely.
3 weeks ago Judy Benson
Worst hotel I've been to in a while. There was no room service, and when you were in your room, it felt like you were in a prison. The walls were chipped away, and this was nowhere near what a nice hotel should look like. Plus, there was an extra long wait to log in. Just go to Marriott instead.
6 months ago Desiree McLaskey
The one star reviews must be coming from violent criminals. How do you expect to be treated in prison? I have a neighbor who is a corrections officer here. He loves his job, cannot be corrupted, treats inmates with respect, and speaks highly of his coworkers.
11 months ago Richard Procise
This place should be under federal investigation. The parking for handicap is non existence. The guard in front, at the parking gate is an imbecile. I am only a visitor no crimes have been committed. Thanks for the hassle and unprofessionalism!!! You guys need a real supervisor..! I DONT NOT RECOMMEND THIS PLACE.
2 months ago CJ Flynn
Never seen a bunch of lazy ass C-O's in my life they think they are better than you because of a piece of metal. .. the rats treat you better!!!
2 days ago jayashree chakraborty
They gave me a nice plastic canoe thing to sleep in on the floor of an already full cell.
6 months ago charles harville
Don't steal nobody cookie out their cold pack
11 months ago Dolly Yadav
As a former inmate and a visitor, they just need major help. If you come during the day time, it's not that long of a wait. But I'm actually here now and I wanna shoot myself. Yes it just passed count and the jails now open, but they're on number 90 and I'm number 14.. seriously? During count it's like they get lazy af when they could've had most of us singed in already. Ridiculous. So I'll most likely get signed in by let's say 10 min hoping! Then another maybe 15 min to get his name called, have my hour visit, and I'll probably be outta here at around 9:15? After I got here at 7... mental note, make time during the day next time. But lawd, godforbid if he comes back, I sure ain't. Not again.
3 weeks ago Jesse Worden
Enjoyed my stay at CFCF, excellent cusine and fight night every night. Add a couple of hookers, and it would be like vacation.
1 month ago Shafak Alsaeedi
How is it how sick people and keep them off the street
3 weeks ago Joshinn flyz
them COs act like the fat dark slefs aint always in ALs deli
1 month ago Piyush Jain
I never seem a bunch of lazy ass people in my life!
4 months ago eleniz
They make you wait extra long on purpose feel like it. They make you scare to go back and visit.
6 months ago Atruin
As a inmate : Horrible food. They refuse to feed you enough food so you're not hungry you spend all your money on commissary As a visitor they have horrible parking expecially for handicapped people. Nothing but a bunch of miserable people working here. I wish I could give them no stars
3 weeks ago Manuel Cortez
Most of the COs are nice, they do have a few with bad attitudes. I'm like If you don't like your job, you need to take your mace and go..
1 month ago regina jones
Never seen so much racism against Latino from black community
10 months ago Johnny Wolfe
This is the WORST place I've ever stayed in. No coffee maker in my room, no swimming pool. Sucks. Totally.
6 months ago Brenda Geiler
It's a prison so it's not a happy experience
2 months ago JaCqueline Oswalt
⏳????⏳????????☎️
8 months ago Jonnathug WtW
I don't like it
6 months ago Todd C
There's nothing to like about this place!
10 months ago WK T
Worst. Hotel. Ever.
3 weeks ago Victor Hernandez
It's a joke in there. My boyfriend saw guards dealing illegal contraband more then the inmates!
10 months ago Annette Allen
Visitors are treated like criminals. Not one CO has any respect of any bit of intelligence
6 months ago Junlin Cen
Because they keep me in quarantine for 24 days that's in human
1 month ago Art Duncan
They never answer the phone
1 month ago Shawn Hickman
The food isn't food
4 months ago Michael Timian
The most worthless bunch of racist and lazy correctional officers on the planet. 90% of them are no better than the inmates and probably will be one (an inmate) themselves in the future. That puts a smile on my face. :-)
11 months ago Pascale Monatte
Back again so my grandkids can see there Dad such a nasty place even for the criminals!
1 month ago Randy Vonkanel
Uhmmm NO
9 months ago
Popular places from the category Prison