Walmart
Department store Walmart, 80 Town Line Rd, Rocky Hill, CT 06067, United States:
220 reviews
of users and employees, detailed information about the address, opening hours, location on the map, attendance, photos, menus, phone number and a huge amount of other detailed and useful information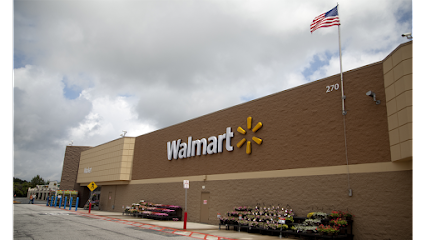 Address:
80 Town Line Rd, Rocky Hill, CT 06067, United States
GPS coordinates
Latitude:
41.6796789
Longitude:
-72.6572474
Location on the map
Reviews Ring Maker
I love Elizabeth Park. I basically go there every day for a walk and I walk there directly from my home which is about a mile away or I drive there with a friend and then we walk through the park. It's very safe you can bite there their families that are walking the most gardens and flowers are amazing there's a beautiful pond with geese and ducks and other birds that you may not see anywhere else this beautiful bridge and you can also walk up a hill very shortly and there's a very beautiful view of Hartford in the in the front of you and if you feel like it you can walk down from that area that you can see the Hartford and it's a beautiful path that you can just walk around and around almost like let's say a track field that's great for exercise so the park offers a lot. So put your mask on get your walking shoes out and visit Elizabeth Park on a beautiful day and have some fun stay healthy.
8 months ago Nathan DeLong
Took my girls there to spend the rest of their birthday money. One had $21 left the other had $5 left. When my 5 year old found a doll for $4.94 I told her yes that was low enough. Her to the register the same doll rings up for $7.97. I tell the cashier that's wrong. Even walked back and took a picture to show her. She refused to fix it or call a manager. If it wasn't for telling my girl she could get it we would've walked out with nothing and spent our money elsewhere.
6 months ago Ethan Wilds
Very friendly service, not a great selection but the service was excellent that's why I give 5 stars
6 months ago Jesse Perry
I like it because i find the things I need and the lines are faster the workers are polite and the people's that goes there are polite too
8 months ago Kirk Donges
Better then most! —smaller location I prefer superstores.. but pretty good inventory.
9 months ago Alvin Edwards
Best Buy is my favorite store that's where I get all my electronics
7 months ago Sherry Child
I was shopping at this location for ink for my HP printer. This store was newly stocked with everything from computer software to groceries. I was happy to get everything I needed in one place!
10 months ago Mohd Saipol
Very neat and clean. Well stocked and not very busy.
8 months ago JJ Almeida
Not bad, just don't have enough variety of products like other Walmarts.
8 months ago Shelly Carpenter
I was very unsatisfied with my experience as I asked a representative to grab an item from the back as they were in stock but none left on the floor, the representative told me that he sees the item but does not want to retrieve the item because it's on the top shelf. Very poor customer service.
7 months ago Maurice Bell
I have been in Walmart stores all across this country and have NEVER seen a store like this. A neighborhood Walmart has a reduced selection of the clothing and sporting goods, toys, baby stuff ect... this Walmart has a VERY reduced selection of FOOD. NO fresh produce, no meat department, very small freezer section. Noone (other shoppers) could figure the store out either. Will NEVER go back to this location.
7 months ago ticoti flucker
Love Walmart! Excellent prices. Quality of merchandise is very good. Great supermarket/department stores goods. Excellent selection of childrens' clothing at very reasonable prices, as well as men's and women's.
1 week ago Josh Black
Clean and well organized store! The girls in the optical store were very friendly,and helpful!
8 months ago Nicolas PINAULT
One of my favorite Wal-Mart's.
7 months ago Cynthia Ayash
Its Walmart lol. But seriously some of the best employees work here and generally they have what I need.
8 months ago Malo Germond
It would be nice if you can find an associate to help you if they see you walking towards them and saying scuse me cuz you help me they walk the other way
10 months ago Tom Scott
Better place to shop round. Located in a well populated shopping area.
8 months ago Ali Lease
Our experience withe the curbside pick up was poor. Sinage to find the pick up spot was poor. They did not answer to posted phone number. It was a struggle to contact people in the store. We will not be coming back to this store.
8 months ago Liza Anderson
Everything from home to out door gardens. Camping supplies to fishing . Groceries to car supplies and car care for the mega center .
9 months ago Michael Cansler
Never a boring shopping experience at Walmart and you find what you need.
8 months ago Juan Conde
Terrible employees. Cashier pretended to credit the battery core, then feigned ignorance. I wonder how many people are scammed out the the battery core cost.... Any lawyers out there want to find out? Perfect class action lawsuit.
4 months ago Ilka Oberst
The young lady behind the counter was fast, polite and courteous.
7 months ago Thabonki
It's a convenience store and cheap on their prices very good stuff
9 months ago Morgan Hunter
Good, except many items has no prices on. The cashiers won't pack your bags that you bring from home! They should wear gloves, then maybe they would do it!!
13 hours ago Georgia Badgery
The only reason why I didn't give it five stars is because I'm not that familiar with the store in Rockville
8 months ago Philip Benton
Some stores you need to have some more people at the registers
9 months ago Kim Jaworski
It's a great place with the exception of the lady Yazmine cashier who had an attitude , but Sarina who was counting people was great and has a great personality.
2 months ago Susan Peek
Worker not very helpful just standing around and if you found one made me feel as if I was bothering them
7 months ago Betti Green
Sometimes its difficult to understand some employees due to their very limited English language knowledge, and the selection of items has really been hurt due to the pandemic, simple items like tank top t-shirt were out of stock for weeks along with other items, but the prices are so much better than say CVS for the same item
9 months ago Josh Young
Its walmart. A necessary evil. Zero customer service, and a less than desirable clientele. Weird how they have no covid issues in this cesspool.
9 months ago Aaron Zarraga
One of the better Walmarts in Connecticut
6 months ago Jason Browder
Much nicer than Flatbush Avenue Walmart better sales :)
9 months ago Jazmin Nunez
Great store shelves where well stocked
7 months ago Susan G
Terrible employees specially shelly manager who discriminated against me. I showed her a discounted iten online but store pick, she denied that the item is at walmart website after i showed her my phone, and rum with it to the back because its the only one left in the store.
10 months ago Kostya Shehovcov
I normally don't go to the Rockville store so shopping there was a little bit confusing but I still enjoyed their prices. It was a day when a snow storm was in the forecast so there were a lot of empty shelves in the grocery department
11 months ago Kimanh Nguyen
Was a very fun Place to Shop.
8 months ago aldren abraham
Friendly staff,,great prices
7 months ago Carla Frazier
Best customer service. Staff were so nice and approaching.
2 weeks ago Manny Santini
Small selection but well managed.
7 months ago serkan sezer
Local Walmart small always run out of merchandise the supercenter in Cromwell is much better to shop at
9 months ago Ashish yadav
I'm not really crazy about this store. It seems to be an older walmart and it doesn't have fresh produce. I've gone there a few times and they seem to almost always be out of something im looking for or don't carry it. There are not many registers or cashiers and so there are always lines.
1 week ago Asfar Azmi
Good display of products, grocery and produces..
7 months ago Porter Farmer
Place that makes you spend more than you wanted to because you always find a good deal.
3 months ago Animesh Dhoen
Great place but it doesn't have fresh fruits and vegetables just two or three things
10 months ago Lisa Mintz
Whatever you want, you will find it here
7 months ago Peter Mante
I love going to Walmart even if I'm not there looking for clothes I may be there looking for a phone card or I may be there trying to cash a check Walmart's good for almost everything so whoever tries to bash Walmart shame on you they are really there to help the people who need it the most
9 months ago Jeanette Cotto
Store is decent. I couldn't find the fresh produce section, not sure if they have one. Also, the aisles are on the smaller side so with the amount of people at the store on a Sunday afternoon, it felt crowded.
5 days ago Robin McCarver
This store needs a lot of attention, the electric carts for handicap are broken and only two that worked!!
7 months ago Fred Macvicar
Good place to shop for everything
6 months ago Dan Hindman
Alot of the employees that work on the floor don't speak English... When they probably should be atleast bilingual... it's hard to ask where merchandise has if they don't understand
10 months ago
Popular places from the category Department store