Roto-Rooter Plumbing & Water Cleanup
Plumber Roto-Rooter Plumbing & Water Cleanup, 411 Highland Ave #1S, Waterbury, CT 06708, United States:
52 reviews
of users and employees, detailed information about the address, opening hours, location on the map, attendance, photos, menus, phone number and a huge amount of other detailed and useful information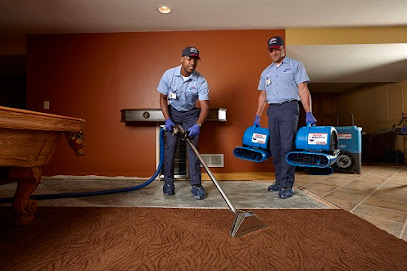 Address:
411 Highland Ave #1S, Waterbury, CT 06708, United States
GPS coordinates
Latitude:
41.5464511
Longitude:
-73.0558436
Location on the map
Reviews Lindsay Greth
I would think twice next time based on the high labor rate. My rep was very friendly, quick and responsive. I'm very happy with his work.
6 months ago Ashley Bell
Stephen was prompt, courteous and knowledgeable - it was a pleasure talking to him. Will definitely use the Bridgeport RR again.
6 months ago Holly Stewart
Steve the Technician was Excellent came in knew exactly what to do and got in and out. You will be lucky to have him come to your home!
7 months ago Caitlin Snyder
Our plumber just did a fenomenal good job for us. He easily found the problem and solved the problem in a very professional fashion. Hat off for him! ????
7 months ago Duccio Baldari
The service technician Neil was experienced, professional & thorough. The kitchen drain had clogged causing back-up & disruption of activities leading up to the holidays. The technician inspected the line all the way to the main outlet, determined potential clog areas, cleared the drain, reinstalled all appliances & connections, tested the flow thoroughly, re-inspected, and cleaned all surfaces, pipes & work areas. This technician was probably the most meticulous service person I've encountered in over 60 years of interacting with tradesmen & contractors.
1 month ago Conrad Jantzen
I am so impressed with mike #1591 and Manny#5983 Who serviced my toilets and sewer lines at my house. So professional and kind and mindful of cleanliness and just overall a great experience. Very detailed as well. I would highly recommend Mike and Manny and Roto-Rooter.
4 days ago Bogdan Shkarupilo
Dave was great. Communicated clearly what the issue and options were. Worked quickly and cleaned up as well! Wore ppe so we both felt safe while he was working.
6 days ago Merry Burge
Franklin was very prompt and professional. He took the time to hear and see what the problem was, and then told me what he needed to do and how much it would cost. He also advised that if he finds something more severe that it would be a larger job and cost more. Luckily it was just unclogging the two upstairs toilets. He was very quick, and tidy with his work. I appreciate how kind and professional Franklin was!
6 days ago Deepak Chourasiya
This was by far the best plumbing and vendor experience! The plumbers Vincent and Darley were professional, expediate and knowledgeable. They practiced extreme safety protocols per the Pandemic, using gloves, masks shoes covers etc. They were especially patient and understanding while dealing with the Home Warranty Co and kept me informed every step of the way. I highly recommend this company and these plumbers /technicians for any job! I wish all service jobs were this pleasant.
3 days ago Audrey Danbury
Came on Thanksgiving for emergency service when no one would to fix blockage in sewage main that cause my water to back up that would of flood the house. Orlando #0689 our tech was amazing, great informative and provided great customer service. Thank you Orlando and Roto-Rooter
2 weeks ago Amalia Bautista
These gentlemen are the absolute BEST! Great service, highly professional and outstanding quality of work. Cannot recommend them highly enough. We are customers for life
5 months ago Heather Mumma
Excellent service. Called at 7am and technician was here by 8am. Technician was knowledgeable and courteous and fixed problem quickly. Have used this company many times before and will continue to use them for all my plumbing needs.
3 weeks ago Henny LeBeau
I called for an appointment because my sewer pipe bursted and there was a mess everywhere. They came almost immediately, very respectful and tried to work with me on price(with it being the holiday season money is tight). They fixed my problem in a short period of time and I honestly couldn't be happier with the customer service I received. Would recommend to anyone who needs help ASAP
3 weeks ago Cathi Fuller
Carl showed up quickly and worked efficiently to solve our problem. He called in all his different colleagues (Bob from cleaning up and Damien from the repair crews) who were also amazing - to do their own parts. It took a while but in the end we are very happy with the outcome. All of them were courteous, kind and even made this tired mama laugh (and followed all Covid guidelines). Thanks for excellent customer service!
3 months ago Yusuf Bhatia
The person did his best. Very nice guy and a very hard worker. He could not clear the blockage. They did not charge us and they are trying to get a plumber to come and give us a solution to the problem. They're honest, that's all you need to knowI would hire them again as they did not charge me when they could not provide a solution.
5 months ago Ala Qattan
Overall great experience. The technician was very professional and grandparents. I highly recommend their services.
1 week ago Amanda Saliba
One of the drivers cut me off on the highway the preceding to come to my window telling me he was going to spit on me and trying to run me off the road absolutely disgusting.
6 months ago Monte Williams
Marlon from Roto- Rooter was knowledgeable, efficient and very friendly. He Replaced/repaired a Valve in shower faucet, he provided Quality, service in timely manner. I couldn't be happier with the service
5 months ago Cesiah Espinoza
I called them on Thanksgiving and they were able to come to my home as early as 9 am to fix the leakage problem. The plumber that came here is very informative and professional. Great Service but a bit too pricy for $700.
2 months ago chiki alejo
These guys were professionals who worked diligently to unclog my kitchen sink and found an impenetrable clog. Luis and Robert went above and beyond and I will definitely call again with plumbing needs.
1 month ago Michael Anthony
Gentleman came by, albeit a bit late, but called to let us know and was very courteous and professional. No issues with the employee himself and alone I'd have given him 5-stars. However, I did not use the service because of the outrageous pricing. $600+ to unblock a toilet????? That's highway robbery. "Buyer beware."
3 months ago James Lemaster
The plumber was on time, friendly and able to work within our needs to complete the job very affordably. I would recommend them to anyone looking to get quality plumbing done efficiently and professionally.
2 weeks ago Michael Belt
We had a clog in our sewer line at 7:30 PM. Franklin arrived before 9:00. He was professional, friendly and honest. He worked on our plumbing for about 2 hours and worked hard to clean up when he was done.
4 days ago Jeremey Gaylord
Dave was professional and polite. Diagnosed and quoted us on site. Pricey estimates. Was only able to repair one plumbing need rather than two in the home. I needed a sink drain repaired and a running toilet fixed. Sink was repaired. My husband will have to repair the toilet himself due to the high price we paid.
3 months ago Chris Petri
Neil was very professional and knowledgeable. He was prompt and made me feel very comfortable having him in our home during COVID
11 months ago Kristy Hyatt
We contacted Roto Rooter this morning with an urgent plumbing issue and in under two hours we were greeted by Mike who solved our problem faster than we ever could have imagined! Mike was personable, knowledgeable, and very efficient. He also took the time to point out possible problem areas that may need to be addressed to prevent any future issues from arising. He is a great asset to the company for sure!
3 months ago Jessica FlewelliNg
Our plumber Jimmy (#2211) was wonderful. He was on time, courteous and respectful. He also took the time to properly diagnose the issue with our sewage pump and offer the best course of action. I'd highly recommend Roto Rooter and Jimmy (and your tech Carl) to anyone with a plumbing need.
3 months ago Amanda Hathaway
Very nice job from this company! Helped me with my bathroom which seemed impossible to fix. Thank you!
1 week ago Natashia Dannegger
Orlando was very professional and nice. He unclogged the toilet. The company was very responsive will use them again.
5 days ago Svitlana Bondarenko
The technician, Orlando, was very knowledgeable and did a great job diagnosing the problem and explaining our options. He was very neat and left the bathroom clean. My only complaint is that the person on the phone did not inform us of the cost and it was extremely expensive.
4 months ago Ibrahim
Excellent service!! Highly recommend- they were able to be here within 1.5hours of calling on a busy day and repaired a broken pipe beautifully - will be using again!
2 weeks ago raymond harvey
Couldn't have had a better experience- a plumber was at our home in under an hour and he fixed a problem another plumber had created and been unable to diagnose. Plumber was so friendly and quickly solved the issue and explained everything. Would absolutely use his services and Roto-Rooter's again in the future.
3 months ago Crystal Armijo
Friday morning is when everything decided to go crazy at our home . Water , septic etc decided to fall from the heavens (meaning the the ceilings , walls, floor , toilet ,sink etc) David Olson was there is help my family out in this time in need along with a few other co workers that work tirelessly from Friday to Sunday and there is much more to go . I am so thankful that we had the opportunity to meet theses guys and are guiding us through this process as we will be seeing each other for a while until things settle down. Thank you Roto rooter for your excellent employees.
11 months ago Aaron Brown
Darley was helpful, kind, professional and successful with unclogging my very, very stuffed drain.
3 weeks ago Jennah Dalton
Extremely fast response and was able to clear the clog without any issues.
2 months ago ali vee
Quick and efficient job performed by staff....toilet had a Crack in base and was able to replace it through them that day without waiting especially lately with pandemic. Happy with the experience.
4 months ago Andrew Felder
There were some miscommunication issues at first. The situation was rectified and the plumber did a great job.
5 months ago Todd Neal
It was easy to make an appointment online and the repairman was prompt, courteous and informative. He also cleaned up completely when he was finished.
4 months ago Ryan Ferguson
Good service, very professional.
6 months ago Stacey Cole
Unnecessary damage, led to sewage spills expensive cleanup.
6 months ago Tristia Muck
Neil took his time and addressed the situation. The dishwasher got backed up the other night and overflowed.it appeared as though the sink was backed up which might have been the problem all along. It was so bad that it burst through the basement ceiling! After all was said and done he guaranteed that the sink won't get backed up for 6 months.
1 week ago Gregory Crowell
Franklin was very professional and courteous. He made sure the job was done thoroughly.
2 months ago James Stullich
Great service. The toilet feels brand new.
2 months ago P R
Mike came on time and explained problem and solutions clearly. He was very helpful and pleasant.
3 months ago Dana Lerway
Service technician was prompt and professional. Took the time to explain the problem and was very thorough. Would highly recommend!
3 months ago Elio Pereira
Franklin , Fernando and Alex all came to the problem. Franklin fixed the clog . Fernando from mitigation helped to get insurance claim for damages. Super courteous and professional throughout the process . Went above and beyond what I expected.
3 months ago Yael Eldar
Neil arrived quickly and unclogged toilet.
1 month ago Tammy Callahan
Blocked Drain. Very professional, polite and efficient service.
4 months ago Robert Bonner
David was very professional. Arrived on time, very helpful and polite, would definitely recommend.
3 months ago Raw Poot
Mike was very professional and patient. He took time to explain the possible causes and gave me pointers on how to deal with future situations.
1 month ago
Popular places from the category Plumber