Wedgewood Pharmacy
Pharmacy Wedgewood Pharmacy, 405 Heron Dr # 200, Swedesboro, NJ 08085, United States:
220 reviews
of users and employees, detailed information about the address, opening hours, location on the map, attendance, photos, menus, phone number and a huge amount of other detailed and useful information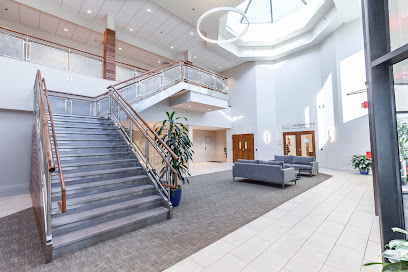 Address:
405 Heron Dr # 200, Swedesboro, NJ 08085, United States
GPS coordinates
Latitude:
41.6162067
Longitude:
-72.8729916
reviews Meghan West
Website says they open at 8, phone message say 8, the curbside phone number wasn't working. Had to call the main number, was on hold for 10 minutes for her to tell me the front lobby people don't show up until 9. ???? So why don't their posted hours reflect this?! So now I'm waiting for them to show up, open up & to pick up meds that I decided to not have delivered because it would've cost me and extra $11 for delivery and NJ taxes!! Ridiculous! I could see if they were being mailed out of state not that much for in state charges! So annoyed right now
3 months ago Mr Frost
Wedgewood Pharmacy helps me get my dog's medicine filled quickly, and if they need a renewed prescription, they call my vet themselves. Then when they ship the medicine, it comes to me quickly. An added bonus is they aren't as expensive as a vet!
6 months ago Cue Tical
Look into any other compounding pharmacy if you can! I have had literally nothing but issues with Wedgewood. My cat is on a medication that is a controlled substance that she has to take for seizures- Wedgewood does not notify you if they are out of ingredients or compounding is taking longer- they just wait for you to call when your pet is out of the medications that they require for survival. They also don't know state regulations so they will not get all of the information needed from you when you call in to refill your prescription. Then they will email you asking you to call them back with more information because you can't respond to their email since it's a controlled substance but they won't give you the courtesy of a phone call before cancelling your pet's prescription because of their mistake. I have switched back to my local pharmacy after countless issues with Wedgewood and their poor customer service. Just a terrible company that clearly does not care about pets. *Edit since I received a reply stating that Wedgewood always emails if a prescription is delayed. I can confirm that is false.. at least nor in a timely manner. On 3/10/20, I called in my cats prescription (again because this is a controlled substance that I cannot email about or have on auto refill) and received the order confirmation email. Heard nothing for over a week so I called Wedgewood and asked what's up. They had no idea, asked if they could call their compounding place and find out. Apparently there was a delay with one of my ingredients and they apologized and offered me free expedited shipping- great but that doesn't help me get the pills now. THEN, after I had called, I received the email on 3/18/20 that my order was delayed. Interestingly enough, I also received the email that my order was ready to ship right after that. And if you read the response below and see that Wedgewood claims to follow up their emails with phone calls. But the person who responded to me nicely dodges that they did not follow up their email to me with a phone call before cancelling my pets medication. Also the email they sent to me stated that I am not allowed to respond to the email and that I need to call because it is a controlled substance- so why are you emailing me then!
4 months ago Annie Askew
Wedgewood provided me and my cat with exceptional service. They provided us with excellent service even after the sale. I highly recommend Wedgewood to all pet owners.
3 months ago Derek Smith
Would give it negative 5 stars if I could! My oncologist called in my dog's chemo on Wednesday in the morning. I called Wedgewood on Thursday and Friday. On Friday they told me it was being shipped. I paid for overnight shipping - nothing on Saturday, Sunday OR Monday. Well, they lied! It was just processed today (Monday). Am definitely complaining to my oncologist and asking for another compounding pharmacy. IF YOU ABSOLUTELY NEED YOUR ORDER ASAP DO NOT USE WEDGEWOOD!!!
4 months ago Spencer Christie
The customer service team is so helpful and genuinely interested in hearing about our cat Fry. And I love hearing about their pets too, it's always a very personal call, I feel like it's my neighborhood pharmacist. The compounded medication has worked wonders for Fry and is always shipped on time. We love Wedgewood Pharmacy.
5 months ago Peg Reidy
Extremely pleased with their service for ordering prescriptions for my pet's medicine. The website is well laid out, easily navigated and ordering is quick and efficient. My Vet indicated they have always had great result with Wedgewood.
4 months ago Erick Nyabiba
I would like to give you no stars but it wont allow... my doctor ordered chemo medicine on 12/14 for my dog Daisy and told us she needs to take it right away. I called 12/14 and said I will pay what ever you need but I need her medication over night ...the replay was "no we do not offer that service" I begged them...again "we do not offer that service" I didn't get the medication till 12/23....I had to put Daisy to sleep on12/21...I am not one to write reviews but on 1/28 I got an email reminder that the it was time to refill her medication. I called them to tell them she had died and they should offer over night medication services for future people..."oh but we do offer that" after giving them a piece of my mind I hung up. ...no words!!!!
5 months ago David Watchorn
A negative 5 their billing department is incompetent they wait 6 months to tell me I owe for a order I already paid for so I get to go through 6 months of bank statements to prove it. And now they won't send me the order I just paid for because of the January order they claim I didn't pay, they didn't notify me in any way to tell me about this claim I owe money, but fortunately I did pay for with a bank card I won't be ordering from them anymore, I would suggest anyone else stop ordering also they are out to scam and maximize their profits by double charging people.. and if my dog dies it's on there head. NEVER ORDERED FROM THIS COMPANY!!
4 months ago Carol Lelito
I've used this pharmacy for a while now and haven't really had many issues. My only issue and warning is don't bother paying extra to have it shipped quicker! I ordered yesterday (thursday, early in the day) and added the 1 day shipping for $30 extra because we are completely out of the medication. Only for it not to arrive and them tell me that I should know it wasnt shipping the same day, so 1-day shipping actually meant 4-day because I wasn't going to receive it until Monday. If I'd ordered it regular price I would have gotten it most likely on Monday, Tues at the latest. So what was the point of the extra $30?!? The best part was when the representative on the phone actually admitted to me that I most likely would have gotten it the same day had I paid the normal price. Yet she made no effort to make it right. I'm not impressed with this customer service. It used to be awesome. She also had no sympathy for the fact that my dog will now be 6 days without her meds. Thanks a bunch!
4 months ago Ankita Dwivedi
Had two issues with medication delivery (not their fault at all), one was my fault and the other was UPS. Both times, Wedgewood sent a replacement at no cost and were extremely nice, fast, and understanding!
3 months ago Raymond Franklin
Did not fill my prescription and failed to notify me multiple times. Offered absolutely no help. I'm not sure why they commented on my review yet again promising to ship a medication they don't have in stock. Stop promising customers you can deliver and then not fulfill the order. Because I trusted the last two promises the order would be shipped, I ran out of time to find another pharmacy and now I am down to one dose of my dog's medication. I do not trust this pharmacy and I would not recommend it to anyone. I originally placed the order well in advance thinking it would take some time to process and ship. This pharmacy waited basically to the last minute to alert me my order was delayed. I was fine with this at first because they told me they would expedite the medication and I would be receiving it a few days after expected. I waited and it never arrived. No one even called or emailed to say it wasn't coming. I contacted the customer service line a second time and they promised yet again it would arrive. So far there is no evidence they have it in stock or plan to ship it any time soon. 3/6/20 Unfortunately I have decided to edit my review. I placed a second order for the medication I described above and had yet another issue. I have not received it or any notification it may be late. It took several hours to order it and I realized 30ml of the medication is the same price as 14ml. That doesn't make sense to me. Big time waster, lack of customer service, and order is always missing with no indication.
9 months ago Michaela Martin
Getting my cat's medication has been like pulling teeth. Their online ordering does not work. No matter what device I use or when I try, it errors out on the last step. So I have to call. I get auto refill set up over the phone. The first auto refill doesn't go so I have to call again. The second auto refill is late and my cat has been without medication for two days now. It's supposed to be out for delivery today, but it took them 5 days from received to shipped. Unacceptable. Currently in contact with my vet to find a different pharmacy. Do not recommend.
4 weeks ago May Cohen
We have been using Wedgewood for many years. We have an 11 year old chihuahua who has been on heart medication for congestive heart failure for quite some time. We also have a 4 year old chihuahua who has recently become a client of Wedgewood. You may pay a little bit more here because of the specialized compounding of medication but it is absolutely worth it. They take the time to answer any questions you may have. I would have them take care of my own if I could. Excellent staff who are very knowledgeable and caring.
9 months ago valdy satria
I cannot say enough good things about this wonderful pharmacy. Without making it too long I needed some medicine for my kitty and my vet called in a prescription. Wedgewood got it ready and sent it to me however UPS messed up the delivery location due to problems with their website. I called back and Wedgewood immediately said they were going to ship another prescription out to me at no charge via overnight delivery; at that point they had to compound it as the drug has been very hard to get these days due to the pandemic and at that point I got mad because I needed the medicine right away and I was not easy to deal with. However every person I spoke with was professional, patient, kind, compassionate, caring and detailed oriented. They did send the prescription to me again at no charge however UPS sent it to the wrong address, again, in another state where I used to live. I called and spoke with a lovely long time employee at Wedgewood Pharmacy, Pat, and she was able to get it delivered to me at my current address! Dealing with UPS was certainly not easy for me and I know it couldn't have been easy for her but she came through for me and I am very grateful. I want to also commend Drew who spent a iot of time helping me as well. He is awesome as well! I spoke with other people whose names I do not recall and everyone was outstanding and patient. I'm thankful to report that my kitty who is semi-feral and I cannot touch, ate most of her wet food with the medicine on it and I am praying she will get better. Thank you again to everyone at this pharmacy for all of your help! God bless you!
11 months ago James Baldwin
Excellent service and reliable delivery .Thank you to the very kind and empathetic people at Wedgewood.
3 months ago Peter Recchia
5 stars for amazing prices (a normal $30 per chemotherapy pill for my cat is only $6 [or $8.50 when you factory in shipping] with Wedgewood) but 3 stars for trying to order your first prescription. Prepare to call your vet and Wedgewood numerous times before getting your prescription - it took me two weeks to get my cat's first prescription when all was said and done. They require a copy of the prescription before giving you a quote for the medication then the prescription needs to be mailed or called in by your vet - they will NOT call the vet. E-mails are generally returned within 24 hours. The techs at the call center are generally pretty helpful and easy to reach during the week (they're open 8am-11pm). If you have the time and patience, Wedgewood is wonderful and a great place to get specialty prescriptions for your pets. Just know that you'll be doing a lot of back and forth the first time.
11 months ago Marilyn Mayo
Unbelievably arrogant staff. Pharmacist override my veterinarians prescription and refused to refill it stating "it is too early for a refill." I think my veterinarian should be able to determine when a refill is needed. Will only use this business again if I have no other choice.
6 months ago Joanna DePano
The med for my cat is on auto shipment. I have to constantly call to ascertain why the meds are not being shipped. The first refill that I called about the woman my credit card expired and she told me they sent me an email. I got no email. Today I started to called them at 9:30 and the message said the wait time was more than 10. I left my number to get an automatic call back; they never called back. I called at 10:30 and the wait time went to 15 minutes. It is now 11:47AM and the wait time is more than 30 minutes. This is unacceptable and they should HIRE MORE PEOPLE!!
9 months ago Jean Tugwell
I have been ordering a concoction of meds for my elderly kitty's asthma for well over a year. I have nothing but praise for this group of dedicated pet care professionals. Every individual I have dealt with is knowledgeable, polite, and "go-out-of-their-way" helpful. I truly wish the health care practitioners I deal with were as competent as these folks. I have several medical issues of my own, because I am the elderly kitties elderly owner. But I don't see the same level of caring in my providers that is so readily apparent at Wedgwood Pharmacy.
1 month ago Brian Searles
This place is so professional, knowledgable and efficient. We tried a different compounding pharmacy and didn't have a great experience so we were so happy to find this place.
6 months ago Cara Donaldson
They do an excellent job. They sent me a sympathy card when my doggie passed.
7 months ago Flo Brodley
Would rate a negative if I could. Never use this pharmacy. We have a tiny bearded dragon in need of a medication that apparently only this pharmacy can deliver. It's been 14 days since the vet ordered it. I got in touch with them the first time 5-6 days into this, only to be told the first time that it takes 6-7 days to even make it. Told them it would've been nice if someone told us that in first place. Called again to expedite this, paid extra to overnight it. Still nothing. Praying our bearded dragon makes it to receive this medication. But of course have been looking elsewhere also. Terrible service. Animals in need of their medication is not a hurry or priority to this pharmacy.
2 months ago water bed
Find another compound pharmacy for your pet if you can... We've had numerous issues with Wedgewood/Diamondback over the past few years, the last issue was the most frustrating... It has been over two weeks for them to ship our dogs seizure medication, and this isn't the first time that we have had issues. If you do have to use Wedgewood, just know that you need to stay on them and call back and confirm that your order is being processed properly...
7 months ago Eliud Olvera
Remarkable!! I will show some decorum and Not name the Other pharmacy that took my order took my money and promised to deliver next day( I paid for Next day ) I placed the order in the morning and they called me at 6 o'clock that night to tell me they Did Not have it and it would be at least 3 more days!! This was a cancer med for my dog and I was in a pinch..I called Wedgewood and Benjamin took it from there!! They worked to complete the Medication till 11 o'clock and got it out the Next day!!! Thanks for a Great Experience!!
9 months ago steven Rodriguez
I ordered a compounded medicine for my poor pups bronchitis on December 14. I called to check on its status Dec 20, and was told it takes 8 days to compound. So the 23rd I called back, as it was still not made. I was told with no explanation there was a delay on my prescription and now it will not be ready until the 30th! My dog has been coughing nonstop. I pray she doesn't get pneumonia from waiting for this med. I cannot get it anywhere else, (I've contacted my vet for help) so now I have no choice. How in good conscience could you allow this?
10 months ago Allison Allen
I order here for my dog's heart medication (Chichi). When I first came here I was very nervous because my vet had told me that the medication she needed there was only one of a kind and it was hard for them to get. It would take my vet a while to get her heart medication. I remember the first time I ordered from Wedgwood instead and how quickly they had her medicine ready surprised me. The price was better too. I'm very happy with them and I no longer worry that my dog won't have her heart medication anymore. One of my favorite things about them is you can have the medicine mailed to you quickly as well. The people are very nice though if you do go in. Edit: I forgot to add another great thing. I don't know how I forgot. You can make an account online and request refills and order directly from there all online. Super easy! They definitely are a few steps up from any of the other places. Especially ease of use.
7 months ago Veronica Osborne
If you have to order multiple medications & they are being shipped to you, make sure you have plenty of money in the bank or use a credit card. This is my first time ordering as an out of state customer through my specialty veterinary office and it might be my only time after this experience. On Thursday I was told the 4 medications plus shipping & tax would be $215.33. I thought I paid the $215.33 bill and was just waiting on the medications to get here. Now in addition to that $215.33, I was charged an additional $179.02 on Friday and then I woke up today (Saturday) to another charge of $128.67. Now I'm being told to expect at least another $120.00 charge and who knows after that, because I was told that these charges happen when the medication is ready and being shipped, so I'll still have to expect another charge for probably another $100.00+ for the 4th medication when it's ready. I was told that all of these charges will fall off and I will still only be charged the $215.33 so I guess I'll have to wait and see. Had I known to expect to have over $500.00+ (I guess it depends on how fast my bank is with putting the money back after Wedgewood releases it) be unavailable to me, I would have used my credit card. The charge on Saturday caused me to overdraft since I had no idea I was going to need over $500.00 just to be able to get my terminally ill cat's medications. I feel that this is completely unacceptable--especially when there was nothing to warn me to expect this. Update: I just got another charge for $59.72, so now that's a total of $582.74 that is being held from my bank account.
11 months ago Malte Jones
Say what kind of strange phone service do you have? I'm also not interested in insurance. I want to get a real person on the phone who can tell me when the medication for my cat will finally arrive. I need it very badly. Maybe you could update your phone service. That would be great!
7 months ago Joseph Emerson
This was the first time I have had to use a compounding pharmacy for veterinary medication. I could not give my cat a liquid antidiarrheal her vet prescribed by myself, so the vet said Wedgewood could compound the medication into a chewy treat form. Unfortunately, this is a very bitter tasting medication and my cat would not touch the chewy "treats" with a 10 foot pole! So I emailed Wedgewood about this issue and the next day I got a call from one of their pharmacists. She offered to send a replacement order in pill form free of charge and with overnight shipping as a courtesy (not their fault my cat wouldn't eat the treats). This was after my vet told me pill form would be too large for my cat to ingest. Fast forward to 2 days later... pills arrived very quickly and YES, my cat can/will eat them (inside of a Greenie's Pill Pocket). Long review I know, but the bottom line is that Wedgewood Pharmacy went above and beyond for me and my cat, and I will be forever grateful! The vet... not so much.
4 days ago abumbe bumbabi
This place terrible. Nothing but excuses and lies why my medicine was not ready. They told me my vet called them and changed the meds, but actually, they called my vet because they didnt have what was prescribed. Avoid them like the plague if at all possible!
6 months ago sona lencesova
Jen Joyce's experience sounds exactly like what I am going through now. This pharmacy is horrible. My dog experiences horrific symptoms if she is not on a certain medication. I called two weeks in advance to place the order. Because the medication is a controlled substance it is not eligible for auto-refill. I also requested expedited delivery to ensure I would have the meds well in advance. Well absolutely no one from Wedgewood contacted me to tell me there was a delay. Just by chance I checked the tracking info and the meds still had not been compounded. This was a week after I placed the order! I called again and the rep I spoke to placed me on a hold and said she spoke to a supervisor. When she returned she apologized for the delay, and admitted she didn't understand why the meds had not been compounded. I tearfully explained that my little dog will be in agony without the meds. The meds are now due to arrive today (based on my last conversation with the rep), three days before I run out of meds. The kicker: I checked the tracking info again last night and it looks exactly the same as before! Based on the tracking the meds STILL have not been compounded! I am at my wit's end. Calling today as soon as they open and will offer to drive the two hours to their location to pickup the meds in person. Horrible treatment, uncaring. I do not know how this company can treat animals this way.
7 months ago Stavroula Stavroudh
The staff is amazing! Everyone I spoke with was accommodating and willing to listen to my concerns. Despite the issue with the medication not being a direct issue with the pharmacy but the delivery system, they went the extra mile, or should I say 10 extra miles and put my worries to rest. Thank you so much for extending your professionalism and sincere care.
5 months ago Abel Rodriguez
I get my dog's medication compounded by Wedgewood. Sometimes (mostly when my vet needs to send in more refills) the process can take a few days, and since my dog's medicine needs to be refrigerated and send 2-day UPS at most, they won't send it out after Wednesday. While understandable, that can create quite the headache. However, I recently found out you can order 3 months' worth at a time and get free shipping and a bulk discount, which ended up getting me a month's supply for almost free when I worked out the math! So I'm doing that from now on so I can reduce the hassle involved. Also, whenever there was a delay on Wedgewood's side, they have always made it right. Even this time, my 3-pack was supposed to be shipped out today (Monday) and arrive Wednesday, but they shipped it out yesterday and overnighted it so I already got it this morning (Monday morning). They made it right yet again. The reps are always very friendly too.
8 months ago dulce rivera
Sorry to say I have been getting jacked around for 2 weeks on a medication that is for a severe bacterial Infection. I have talked to over 6 people about having prescription shipped .OBVIOUSLY before. the pet dies.i was told 3 different untrue ways to have my prescription filled .. They have been sitting on the prescription for 1 week .was. supposed to ship today . They have REFUSED . to take payment and refused to give ORDER number fir over 2 hours..sitting on hold. Stalling so they don't have to expedite. service and pay for overnite shipping as I was offered because of lack of customer service. . .
8 months ago Sir Vick
Would give zero stars, if I could. Terrible customer service, high prices, and will NOT give you a price quote for a med so you can comparison shop. Go anywhere else if you can get the meds you need.
10 months ago Gina Hamilton
I have dealt with Wedgewood several times for granddog prescriptions. I have always been impressed - any questions and issues have been quickly answered/resolved. Most recently, they helped me get an expedited delivery after we recently moved. They have been great!
1 week ago Matthew LeGrice
In speaking with the Pharmacist regarding the medicine for my pet I was kept informed of the refills necessary. I was so appreciative of the help I received. I didn't initiate one call to Wedgewood Pharmacy because the Pharmacy always called me to let me know all the information I needed. It was always a pleasure to speak to the Pharmacist as he was very kind and helpful. You know, I really trusted his knowledge and never doubted giving my pet the medicine I received. What a blessing indeed!
3 months ago Mike Martin
The Absolute WORST!!! They never told me they ran out of my dogs heart medication. Both the vet technician and I were given the run around by different employees at Wedgewood regarding his medication. After numerous phone calls from both my myself and vets office, a supervisor admitted that an email never went out advising they were out of stock of my dogs heart medication. They attempted to rectify it by offering me free overnight shipping. The overnight shipping by the way wouldn't get to me for 3 days!! I told them this had nothing to do with saving money on shipping. It had to do with a living being that depended on this medication to stay alive. I am beyond disgusted with them.
1 month ago Lenora Cook
Negative 5 stars if I could. I highly recommend avoiding this incompetent pharmacy at all costs. Have tried to order life sustaining medicine for our dog twice now. Each time is met with extreme disappointment and delays. Horrible company that does not care about patients.
10 months ago zach urling
One of our cats recently started not using the litter box. Originally, we tried using pills but she's a very smart cat and this didn't work for us. Our vet suggested using a trans-dermal application which I thought would work better as it's placed inside her ear. It was sent to Wedgewood who then called me to get all the info they needed. This is my first experience with Wedgewood and it went off without a hitch. The technician I spoke to was pleasant, professional, and very helpful in helping to arrange auto-shipping. The entire experience went seamlessly and I was very pleased. I definitely recommend Wedgewood Pharmacy to anyone.
5 months ago Ashley Mathis
They always have my prescription and the whole process is so easy! Online account and account access is quick and friendly. Easy to update profile and other information. Even when there is a conflict it is resolved immediately without any delay on delivery estimations or arrival of prescriptions. Great place for my pharmacy needs. Thank you!!
4 months ago Bea Gordan
Wedgewood Pharmacy is probably in the Top 5 for me of online companies that are an absolute pleasure to do business with, which says a lot because I do most everything online! They communicate from start to finish throughout the ordering process what is and what will happen with your order. Their web site is extremely user friendly. A little thing like updating my phone number (which I had to do recently) was super easy. Believe it or not most sites make this kind of thing difficult! They just have wonderful customer service. I highly recommend!
4 months ago Full Mortise
I'm in love with this pharmacy, Wedgewood pharmacy, has been so helpful in filling my prescription for my 18-year-old poodle who has two masses in his lungs, it's important to keep him comfortable. Wedgewood pharmacy reminds me when to refill and let me know to contact Dr. to fill new prescription. I love that they text me, to fill my new prescription, and notify me when Prescription is on his way. I would always recommend Wedgewood pharmacy again and again! I'm a Happy customer! Thank you Wedgewood pharmacy.????????????????
4 months ago Hasnain Kasli
At first, I was a bit dubious of having my kitty's medication sent to me from a pharmacy over 600 miles away. But my vet assured me she had dealt with Wedgewood for years and they were reliable. They proved just how reliable they were when the post office claimed to have delivered my shipment to my door, but it was nowhere to be found. (They told me to "wait a few days and see if it shows up.) I started getting really nervous because we only had about 5 days worth of medication left. The post office refused to help (no surprise there.) Not knowing what else to do, I called Wedgewood. The customer service rep understood my distress, calmed my fears by telling me he would contact my vet personally, get a new Rx script, expedite filling the Rx, and ship it overnight by UPS instead of the post office. At no extra charge!! I didn't think companies like this existed anymore. Kudos to the Wedgewood team for showing how much they truly CARE about their customers and their pets.
3 months ago Kenyada Switzer
Extremely professional, friendly and helpful team members both by phone and in person! I've been using this pharmacy for 4 months now and I'm beyond satisfied with their customer service and attention to detail. I was thrilled when my vet told me that Wedgewood could create my cat's medication in a gel form that I simply rub onto the tip of her ear!! It's totally stress free for my cat and super convenient. They also have a strict, multi-person check of each medication which allows me to feel confident that the medicine I give my cat is correct. They offer delivery of prescriptions (which I haven't used yet but plan to) as well as pickup at their NJ location - including curb side pickup during the COVID-19 pandemic. Refills placed online have been completed quickly - less than 24 hours - and the price can't be beat. In fact, it costs less than some of my medications! I highly recommend Wedgewood Pharmacy and will continue using their excellent services for my cat's needs.
4 months ago Amanda Grace
Easy enough to do my first prescription order, and it's easy as can be to get refills. Their automated phone system is among the best I've ever used. They keep my billing info, so I'm on and off the phone within a couple minutes. Love it!
6 months ago Thelmas Bar
The experience with this pharmacy was quick, the staff was very knowledgeable, and respectful to our needs and situation. The liquid heart medication prescription from Cornell Vet Hospital for our Pom had to be shipped promptly as he had been very ill and wouldn't eat or take meds. We received it shortly after being shipped, even though we are out of state, which we appreciated. We would recommend Wedgewood Compound Pharmacy to everyone! Thank You, Fred & Sally Fowler
4 months ago Viacheslav Grimcore
I've been using Wedgewood for about 3 months and it has been a peaceful experience. The first time was right before Christmas/New Years and I was a little stressed about it because my sweet girl was going on a new medicine, ordering from out of state and being specifically made for us. Wedgewood was very easy to work with. Doctor sent in order, I spoke with rep over phone to give personal info and it was very fast. The next 2 times went smoothly and were delivered even faster. Thank you Wedgewood!
4 months ago Sujala Vemula
Easy online ordering, requesting refills was also great because I did it through them-they contacted the Vet for me. My Vet recommended Wedgewood because my dog refused pills even wrapped in cheese or PB! Wedgewood made my prescribed medications into a liquid form and its made a world of a difference for my dogs quality of life.
3 months ago
Popular places from the category Pharmacy