Supreme Plumber
Plumber Supreme Plumber, 238 Platt St, Waterbury, CT 06704, United States:
44 reviews
of users and employees, detailed information about the address, opening hours, location on the map, attendance, photos, menus, phone number and a huge amount of other detailed and useful information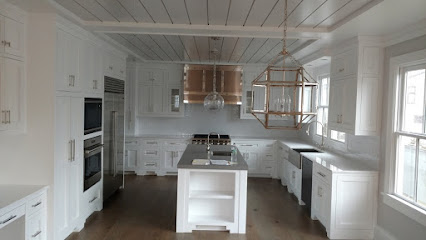 Address:
238 Platt St, Waterbury, CT 06704, United States
GPS coordinates
Latitude:
41.5685226
Longitude:
-73.0268016
Location on the map
Reviews Mo Hammond
I had the best experience with Supreme Plumber! They really do go out of their way to provide you with the service you need at very reasonable pricing. I appreciate their level of professionalism and promptness. Communication was really great and responsive as well. I would recommend them 1000x over.
8 months ago Talha Alfayadh
They installed my water heater about 6 months ago and did a fantastic job. Since then, they've helped me with a few other jobs. Honest, clean and reliable. My go-to going forward!
10 months ago moishe greenfeld
The staff member who assisted us over the phone was professional and kept me up to date on the plumbers status.  I personally liked that they sent an email notifying us who was going to be our plumber and provided a picture of the plumber with background information.  The plumber Federico was knowledgeable and very easy to work with.  All around this company deserves a rating far higher than 5 stars!
1 week ago Tracey Barbee
This was a very positive experience. They answered the phone immediately. I was able to schedule repairs very easily and they helped me select the appropriate replacement water heater. The work was done by noon the same day I called. Very happy with this business and strongly recommend them to others.
2 months ago Joe Trott
These guys did a great job. We had a request to add a mop sink at the last minute and he came out, quoted the job with a very fair price, and got it done the very next day. Couldn't ask for more. Very impressed and highly recommend
2 months ago John Fingerle
So I called Supreme after trying to get a couple people to come out. V answers the phone right away and says, "you're in luck, I'm about 10 mins away." Sounded too good to be true, but he showed up immediately and diagnosed my pipe rattling issue quickly! Turned out to be a faulty shower head....meanwhile I'd been trying to work it out for a few weeks on my own, including cutting some access holes in a wall and a ceiling! I thought the issue was related to water pressure or valves. Vilem explained why I was having the issue and recommended some possible future work to reduce water pressure down to code. Easiest time I've had booking a job maybe ever!! Recommended all day long!
1 month ago Hunter Trump
I just moved into my townhouse and called Supreme Plumbing because I had a leak coming from the tub. he was able to determine the issue and quickly fixed it. he also explained the problem thoroughly so I'd understand. He was friendly, professional, punctual and prices were very reasonable. I will definitely call him again in the future if i ever run into more problems. thanks V!
6 months ago Chelsie Peterson
Hello viler fruhbauer was very professional. He open up my gas line so my stove is now working. I'm also looking forward to have more work none. Re piping underneath my kitchen sink, updating my garbage disposal. And also updating my shower faucets and piping.
1 week ago Linda Fritz
V and his apprentice have done several jobs at our home, mostly fixing other plumbers' mistakes. V is reliable, honest, and fair with his pricing. I would recommend him to anyone looking for a plumber.
6 months ago mary hellyar
I was extremely pleased with the professionalism of this company. V came to my house the same day I called, as I needed a new water heater. He didnt hesitate to come on a weekend and take time to make sure my family and I had a working water heater. He explained everything by phone, sent me a link to buy the water heater,.picked it up for me and installed it in less then 3 hours. He explained everything thoroughly and was very professional. I would absolutely recommend them. They will be my plumber from now on.
9 months ago Ahmad Marzuki
Called in the morning, told him pipe broken. Came in 25 minutes. Fixed the pipe. Very reasonable. A+ plumber.
2 months ago Dmitriy Fedotov
woke up to find our water heater not working. I called and few other places and couldn't even get anyone to pick up the phone. Vilem answered and said he would fit us in that day. He was very responsive to questions that I had and did the job quickly and cleanly. I was very happy with his work and will be using him again in the future.
8 months ago Stanley Jones
Excellent service. Done expertly, with fair prices. Never had a bad experience with them. Best plumber easily. I will continue to use Supreme Plumbing for all of my future problems. Highly recommend to everyone.
9 months ago Robi Surgen
V is honest, resolved my issue quickly, and overall provided me with great customer service. Highly recommend Supreme Plumber.
10 months ago Laurel Hollins
Supreme Plumber...the name says it ALL!! V's professionalism and knowledge is Supreme!! He explained what was wrong and showed me how the previous plumber installed the Moen shower cartridge upside down!! I can take a shower again and control the water temperature!! Thank you V!! Thank you Supreme Plumber!! The Best!!
9 months ago Lakiesta Evans
He helped me alot! His prices are very reasonable. Great customer service, V will explain everything to you and do an excellent job. And I don't write reviews ever! But he's really good that I felt like I had too.
10 months ago Nzm ozrn
I've had many jobs done by Supreme Plumber (New Milford, CT). 2 showers, water heater, baseboard pipes repair (emergency service after 11PM) and more. Supreme Plumber stands behind their work and will come back at their expense if anything needs to be corrected. They have fair prices and I've spent thousands of dollars with them. And I'm extremely grateful for the emergency service after 11PM. They didn't even price gouge me on this.
5 months ago Iryna Sholudko
This is truly a 5 star buisness. Customer service and communication is great. Labor is quick and easy. And price is extremely fair. I woke up Saturday morning with no hot water contacted V and ge explained everything to me and was out that afternoon with a new hot water heater and everything running perfect by 7 pm. Genuinely a nice guy and I would definitely recommend him with work.
6 months ago Russ Hillman
Very skilled workers, prompt and honest. The job I had them finish turned out to be less than quoted. Very rare to find that type of honesty these days!!! Highly recommended
4 months ago Ben Arky
The service was honest !! 5 Stars
7 months ago andrius savcenko
I am not one to write reviews but I will in this instance. I have been in and around service businesses my entire life and hands down this was the best experience I have ever had with a business. Impeccable work, fair pricing, and an absolutely amazing individual. If you are looking for a true professional that takes incredible pride in their work you need look no further!! Thank you soo much, I will keep you busy myself!
10 months ago Shontell Johnson
i couldn't have chosen a better plumber. his work was meticulous & he was very polite & explained what he doing step by step. also his fee was about 1/2 of what others wanted to charge...& he did extra things with no extra charge. i would recommend him absolutely both for his price his expertise. what a Godsend!!!
4 months ago Valeria Galvan
Albert did an amazing job. There aren't any plumbers as thorough and critical of their own work. My plumber for life. Thank you for staying so late tonight you are the best.
4 months ago Dave Keenan
Excellent service. Vilem is a very honest person. He will definitely give you the best price you can get. Never again will I choose RR for a plumbing job. Supreme Plumber rocks!
6 months ago Nida Crotty
I probably should give this guy one star so that I can keep him to myself! LOL! He is great to work with. Excellent customer service! Extremely honest! V thank you for your hard work, honesty, and excellent job! Please don't change a thing!
11 months ago Danielle Clough
A friend had referred Supreme Plumber to me earlier in the year, but suddenly I had an emergency water heater leak and not only did the technician drop what he was doing and come to see what was needed, but kindly and efficiently surmised other items, gathered the materials and had the new water heater installed in less than three hours. I was very pleased with the reasonable price, but more pleased with the calm and peace of mind I felt working with this professional. I will call them again for other plumbing items around my house and will recommend them to family and friends. Fast, through, professional and friendly.
6 months ago Boss Lady
I used Vilm again to replace the plumbing in my bath / shower. He came on time, installed what he said he would, and did it for the price he quoted; despite running into a bunch of hurdles (1920 house with old plumbing) that cost him at least 2 hours, and on his Birthday no less. Even after all of that, the cost stayed the same. He was great with my kids and pleasure to have in our home. I have only ever felt compelled to review 4 things on google, 2 of which were for him. He is that good.
2 weeks ago SYLVIE TAITOUX
Extremely Professional
5 months ago Marcus Svensson
I am very happy with Supreme Plumber. They are professional and do excellent work. Their Waterbury plumber has completed several projects for me and his attention to detail and workmanship are top notch. I highly recommend them for all your plumbing needs!
3 months ago Thaddeus Walker
Found Supreme Plumber on Google was a little worried at first because i never had them work for me but Vilem was very nice and polite he charged a lot less and, arrived really quick he found out what the problem was and fixed it right away excellent service. Definitely would call again if we have another problem. 5 STARS!!!
2 weeks ago Chealsea Erman
Great service at reasonable prices...completed the job quickly had good communication and even did a little more when he ran into unforseen issue....highly recommended and will use again
10 months ago Robert Larsen
I used Supreme Plumber in Waterbury when I needed a new water heater. The plumber who came was very professional and I found their prices to be affordable. I would definitely recommend them!
3 months ago Patty cisneros
This company deserves more than 5 stars. Vee is very responsible and responsive. His services are indeed best in class and delivered with the utmost professionalism and efficiency. Count on him for all your plumbing needs. Vee, my family and tenants could not be more grateful. Thank you.
2 weeks ago Alexandria Pease
Did a great job would I definitely recommend this company
2 weeks ago Stephanie Collins
Came same day to fix a leaky kitchen sink drain. Diagnosed and fixed three install problems from a previous plumber. Charged us next to nothing. You will not find a more knowledgeable or honest plumber.
6 months ago Adriel Freire
I live in wolcott ct, they came in ,did a water storage tank and installed a acid neutralizer filter system for me, the price was very competitive and service was fast and they were pro's!! Very very happy with them. Thank you Supreme Plumbing!!
2 weeks ago Trevor Goodson
Vilem at Supreme plumber was absolutely amazing! Our gas at our home in Naugatuck had been turned off by EverSource due to gas leaks and some other issues and we needed someone one in an emergency. He did an amazing job and went above and beyond with his attention to detail. He explained everything he was doing to me so that I would understand the process and cost. He was always on time and worked very hard. In addition to his superior service, his prices are very competitive. I would never choose another plumber!
2 weeks ago Shsh Dbsh
V was excellent and fixed the problem quickly. Thanks so much.
4 months ago Donna Leonard
My multi-fam house had clogged drain. They were clogged all the way under the front lawn to the drain. I called around they fixed the issue. Gallons and gallons of waist water they transferred outside and fixed the problem. Half rooter roters prices. Best plumber around.
6 months ago Shawn Harding
Very satisfied with the service #1
11 months ago E E
I called him and he said he couldn't take my job, reached out to me and explained why seems like a honest guy
11 months ago Renee D
Polite, Fair prices
10 months ago nazanin zaheri
Very nice and helpful.
6 months ago Phylesha Vanpelt
He is great. Explains everything for you and very affordable.
6 months ago
Popular places from the category Plumber