Connecticut Fresh Food & Produce Market
Produce market Connecticut Fresh Food & Produce Market, 920 S Colony Rd, Wallingford, CT 06492, United States:
220 reviews
of users and employees, detailed information about the address, opening hours, location on the map, attendance, photos, menus, phone number and a huge amount of other detailed and useful information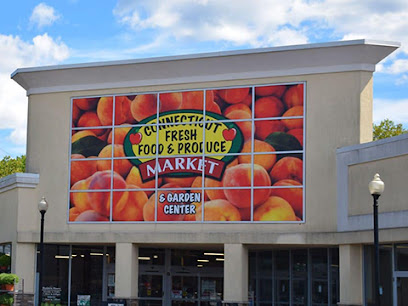 Address:
920 S Colony Rd, Wallingford, CT 06492, United States
Website:
ctfreshfoodandproduce.com
GPS coordinates
Latitude:
41.4354832
Longitude:
-72.8326449
Location on the map
Reviews Sheila R
Fruit and Vegetables always fresh. It is a pleasant place to shop.. always clean and the people are pleasant who work there. The variety of cooked foods are wonderful also. I guess I can't say enough to fit in this little box. Tell Carmen I said Hi.☺ He Always has a smile for everyone.
6 months ago Motty K
my wife wanted to buy a few things when I was working but she couldn't carry it all with one hand because of an injury. One of the store Associates willingly dropped what he was doing so he could help her go through the aisles, ring at the register and carried it to her car. Also really fresh produce for great prices!
11 months ago Khosrow Zibari
This place has a great selection of organic and local produce, as well as pre-made meals straight from their kitchen. The staff was cordial, and their facilities were clean.
5 months ago Benjamin Penix
I love this place, they just made it bigger, more variety of prepared food, fresh locally grown produce, the deli and the meat market are excellent, this is where I get my tomahawk steaks. Overall a great place to buy food just don't expect to find Walmart prices in this place.
6 months ago Isa Shamsadov
Love this place, great produce at reasonable prices. Fresh meats and some good hot table items. Daily soups, breads, cheeses to dry goods, this store has it all, but most importantly I like their quality.
5 months ago Haji Nakhkeh
I absolutely love it here. Best service and everything is so fresh. I live right near two grocery stores and I drive about half an hour out just to shop here. Don't change a thing!
7 months ago David Tripp
Great Place! Great Food! Great Prices! Great Customer Service! So Many Choices...& Very Clean! GREAT SALAD BAR LOVE IT ALL!
6 months ago Tyren
I'm gonna miss this place when I move. It's nice having such a wide variety in one place. . . Side note: they sell a jalepeño mango flavored cheese that is absolutely amazing. My husband & I tried it on a whim one day, and it was a pleasant surprise.
8 months ago Jamal J
Love the beautiful Fresh Vegetables,Butchers Counter,Salad Bar and coming Soon Fish and Sushi. The Staff were helpful and friendly. I was very impressed and will be shopping there in the future
9 months ago Smiling Bob
Love this place! My 'go to' place for terrific produce --- & great food of all sorts in house, combined with great prices and a helpful, friendly staff --- highly recommended !! ????
6 months ago Debra Sheldon
I have never had a better Turkey sandwich. Staff is very friendly and prices are fair. Listen, I know what you read. That you think I had a really delicious sandwich. I've eaten many sandwiches in my years.......this wasn't just delicious, this was the best damn sandwich I have ever had in my life. Turkey swiss raw onion roasted rye and some mayo.....????????????
7 months ago Diwakar Mokadam
The expansion is amazing! All the great meats, produce, flowers and especially hot and prepared foods just more of them! The staff are friendly and helpful too!
6 months ago Greg Hanford
Love love love this place, veggies and fruit are always fresh and you can always find something new to try out, plus the new remodel gives more room for all the amazing hot meals!!
6 months ago Mahmoud Alsakit
Love it here. Food is nice and fresh. Even have Liuzzi cheese for sale.
6 months ago Becky Shelton
I really love this place. They feature the largest fresh vegetables and fruit in our area. But the Bakery !!! Oh my God. Beautiful boules and French bread sticks but the killer is their chocolate dipped almond horns. They are the way I pamper myself. The Bakery guy tells me he gets them from a bakery in Bridgeport. I typically buy 6 then savor them all week long allowing myself only one per day. Last week, I nailed it. I bought every single one he had and then I bought 6 more undipped ones. At $1.79 each I'm in freaking heaven.
5 days ago Erica Cottrell
Used to me my favorite grocery. Small in size but packed with great produce and local bread canned goods and other products. Now theyve doubled in size but did nithing to relieve chaos at check out and the back looks like a autoparts warehiuse.
6 months ago Love Sawyer
Everything in this clean beautiful store is 1st quality. Especially their prepared salad bowls. Their meats and cold cuts..are just a few features this store offers
8 months ago Lenore Riegel
This store has the most beautiful produce ive seen in awhile. So fresh and clean and reasonably priced. Lots of delicious food here, great meats, bakery items. Some prepared foods. Everything you need for those who cook and those who dont. Some items are a little pricey but you are getting excellent quality! Will be going back soon!
10 months ago Mikayla Best
Great fresh produce. Lots of wonderful pre made meals, great baked goods.
7 months ago Imran Shariff
I went there for the first time today. Didn't live up the hype. Pasta salad was good, but the sandwich I was made was put on a completely state hard roll. Had to order out for lunch at work. Bummer.
8 months ago Robin Scoggins
Very nice store. Everything fresh and pastries muffins..meats look amazing!
6 months ago Janella Slate
Absolutely top notch! Since COVID, this has been the only place I've gone for shopping. Always stocked with everything, great selection, and amazing Butcher Counter.
8 months ago Rere Shanice
Always fresh produce. The meat counter is always spotless and the meat is always fresh. Will only buy meat and produce from this store.
7 months ago Meggin Eastman
Good food and place ,little price rate but guality food
5 months ago Debbie Harmon
I love this store as they have a great selection of produce, baked goods, soups, pasta and everything else you can image. Today when I went, I was extremely moved by the compassion demonstrated by the staff. An elderly man, who was unaccompanied in the store, needed a great deal of assistance leaving. Without hesitation, two staff members immediately came to assist him while reassuring him they would take care of him. It was a beautiful sight to see and made me love this store even more!!
9 months ago Averian l
Great store overall.Deli department is top notch, they make very good subs. I do highly recommend their Steak and cheese sub ,it is phenomenal!
8 months ago Darrick Jefferson
Well stocked. Clean, neat. Great customer service.
7 months ago dj knudson
Excillent staff, the two ladies at the register closest to the door tonight were amazing Thank you
8 months ago Miss Tarah
Fresh produce and good quality meat, and professional and friendly staff. Truly like the store.
11 months ago Adam L
Good prices and excellent selection in the meat department. Old fashion neighborhood grocery
9 months ago Jocelyn Monacelli
Great merchandise, good prices and friendly service!
9 months ago Elizabeth Wood
This is my favorite place to get fresh produce. They always have everything stocked at an affordable price and it's great seeing a friendly energetic staff walking around.
3 days ago Reginald Robinson
A small market that stocks some of the most fresh fruits and vegetables around. Local cheeses, sausage, baked goods, and a ton of prepared foods too.
5 months ago mackenzie chase
Great selection of flowers ????and fresh produce
7 months ago Roy
Very fresh produce. Lasts longer than the grocery store. Some things cost a bit more but well worth it. Friendly employees. Baked goods are Excellent and much much more in store
4 months ago Scott hjellming
The owner screamed at me when I asked him to please wear his mask. He said he had a doctor's note that he didn't have to wear a mask. There is still no reason to scream at a customer and walk threateningly towards them. I left feeling very upset
11 months ago Jae Eagle
Great store. Reminds me of an old school grocer.
10 months ago Brent Lemons
I was denied equal access to goods and services here
9 months ago Nik Rozgaja
Best place to buy vegetables and produce.
9 months ago Asemahle Ntzotokazi
Excellent fresh food fresh, deli, and prepared foods. Friendly staff. They have lovely local produce and Liuzzi cheese. Well worth the trip; I come from 20 miles away.
6 months ago Trinity Wicker
This is actually a great store. I only gave a 3 because I feel they are careless with covid 19 safety. Have at least 3 times seen customers without masks. They do not have a sign on door telling customers they must wear a mask. They need to do that. Also have seen a guy working produce area with mask below chin. I have started going Big Y in Cheshire they are very good. Sanitizer near carts to wipe it down sign for masks. I hope Ct produce will get more serious with workers always wearing mask and a sign on the door. Shows concern for their customers safety.
4 months ago Will Frank
Clean store. Fresh local produce. A little pricey but worth it for the quality. I like the variety of pastas you may not find in other grocery stores.
4 months ago Xin Weng
I love this store. Service is outstanding people are friendly and their products are fresh. My wife is also impressed with the flowers and hanging baskets
6 months ago Kassidy Harriman
The actual store is nice, pretty well stocked daily. There is a middle aged, white hair man who is incredibly unprofessional. While shopping today, he pushed my cart out of his way, the cart that had my child sitting in it then walked between my child and I. So as long as you don't mind your child being pushed out of an aisle by a strange man, while a grown man steps between you and your kid, then this is the place to be!
7 months ago Behnam Eig
Best produce and the meats are awesome!
7 months ago Addie Freiermuth
Can't beat this store for quality and convenience. I've shopped with them from when they were a tiny store in Hamden. Everyone that works there ends up knowing you after a few visits. It's great not to be "just a customer "
8 months ago Thad Fellows
First time in this store and it is now my FAVORITE store! Great produce and nice cuts of meat.
9 months ago Melissa V
Fun people to talk with..... very organized
3 days ago Greg Diner
I love this market. Everything is fresh and delicious. They have a wide variety of freshly made prepared foods. I love the eggplant parmesan. Pre-covid they had a great salad bar. Now, they're packaging salad selections, which is still great. Their bakery items are delicious. And those giant homemade cookies...no words! I don't eat meat, but they have a wide selection. They also have a good amount of basics.... milk, water, chips, cooking oil, etc. And lastly, the staff are all very nice!
5 months ago Austin Elliott
This was my first visit to CT Fresh Food & Produce since they moved to this location. I was very impressed by the sheer volume of fresh food they had available! I guess I thought it was just fruit & vegetables, however they have so much more including a huge selection of meat! Every employee I encountered was friendly and helpful. As a side note, I had gone to Walmart, Shoprite & Aldi's looking for Strawberries which were nowhere to be found but they had a ton here and they were super fresh and reasonably priced! A+ in my book!
4 months ago
Popular places from the category Produce market