SpeedPro Norcross
Sign shop SpeedPro Norcross, 5875 Peachtree Industrial Blvd #350, Norcross, GA 30092, United States:
173 reviews
of users and employees, detailed information about the address, opening hours, location on the map, attendance, photos, menus, phone number and a huge amount of other detailed and useful information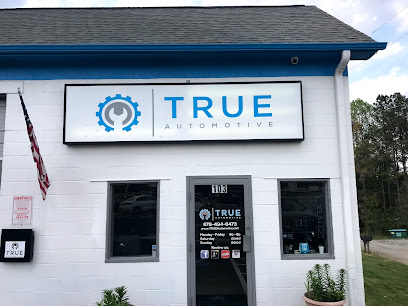 Address:
5875 Peachtree Industrial Blvd #350, Norcross, GA 30092, United States
GPS coordinates
Latitude:
33.9557480
Longitude:
-84.2234526
Location on the map
Reviews Andy Hall
Overall a great experience! Would definitely recommend this to anyone. From the owner to the staff everyone was super friendly and helpful! Also, we receive compliments on our truck logo and get asked where we got it at. Of course we never forget to mention @SpeedPro Norcross location!????
4 months ago Deana Pourian
I needed a banner for a festival I was participating in. Not knowing the process, SpeedPro Norcross walked me through the process, provided proofs and BEAT THEIR OWN DELIVERY ESTIMATES ! Kim did a great job working with me (Thanks Kim!) I can tell you SpeedPro Norcross are definitely the pro's at speed! Thank you team!
9 months ago Emma Holt
With vendors changing pricing frequently, the retail prices have had to be changed with not much notice. But I can always rely on SpeedPro to come through and get the job done in less than 2 days! On multiple times this has occurred, and they always pull through! Great job TEAM SpeedPro!
9 months ago Christopher Boggs
AWESOME signs! Fantastic company to work with. Would highly recommend.
8 months ago Vova Eliseev
We have been working with SpeedPro Norcross for nearly 8 years. John, Andrew, and the rest of the team do a fantastic job. Utilizing vinyl wrapping in an unconventional way with our high end clients, SpeedPro has made easy for us to provide an exceptional experience any time we custom brand our products. Highly recommend, we truly see them as partners in our business, and look forward to seeing them and ourselves continue to grow!
9 months ago Svetlozar Todorov
I meant to check the 5 stars on my rating and it didn't capture the last star! My rating is 5/5 stars. SpeedPro in Norcross I would give 10 stars to they were that great! Exceptional company and service. I am re-submitting my review as a result. Excellent customer service by Kim! She was professional, gave great attention to detail and delivered high quality on our print job. The owners donated the signs for our charity event to support Breast Cancer and we are so appreciative of their generosity!
4 months ago Adri an
Excellent first experience (will not be our last) with Speedpro Norcross. We actually needed a fairly complex vehicle wrap and they outperformed our expectations. We will definitely be doing more business!
10 months ago Kenya Moore
I've had a seven year relationship with this Studio. Staff is well trained very professional and provide excellent customer service. John and the team have created a high performing organization producing great Branding and graphics.
1 month ago Rod Scott
I've used Speedpro for yard signs and just had them wrap a company truck. Steven Faletti was excellent to work with and accommodated several requests for changes from his original concept. Job was completed in one day and came out awesome. Will be using them for other trucks in the near future. Highly recommend them.
11 months ago holly watermelon
Great team to work with! Fast, friendly, and accurate service. Truly appreciate the professionalism of SpeedPro!
5 days ago Tara Binder
Great team to work with! Professional group that turns out a quality product at a great price. Never disappointed with SpeedPro Norcross.
22 hours ago Juan Villegas
Excellent communication, prompt service, quality product! Thanks for a seamless transaction!
10 months ago Sarah Becker
Extremely helpful and knowledgeable staff and the turnaround time was great. Plus, super competitive pricing - highly recommended!
11 months ago Xiangyu Wan
Speedpro is a wonderful company and we love working with them! High quality products and their customer service is unmatched. They are the BEST!
4 weeks ago hollie williams
John Barber and his team are fantastic and outstanding. I have been their client since 2016. Their quality of work is amazing for the prices they charge which is very competitive. Simply put SpeedPro Norcross know what they doing and on top of their A GAME!!! I would recommend John's SpeedPro Norcross to anyone. ????????????????
7 months ago Hazal Bozalan
The quality of your products and services are exquisite! Our clients and team members rave about the new atmosphere they are given while at our facility. Very professional and classy! We extend our deepest gratitude and look forward to doing more business with you all in the near future.
5 months ago Aiham Anter
The whole team at SpeedPro is incredible. From design to install, the whole process was a joy to be apart of!
3 weeks ago George Boateng
These guys know their stuff and you can tell they aren't going anywhere. I've used several sign companies over the years and next thing I know, they're out of business and can't get ahold of them. Not with these guys! What's so cool is all of our mutual friends in common as well. Wish I found them sooner. Excited to have all of our new big signs made for our buildings. Thanks everyone!
4 months ago Joseph Baker
This place is truly awesome! Quick, friendly, reasonably priced and they do great work. I have never had any problems when I use them for work and personal related things. I highly recommend them!
7 months ago Natalia O
Our experience with Speed-Pro has been excellent. Service is always friendly and professional. The quality and value is A+ Speed-Pro will definitely be our "Go To" every single time!!!
4 months ago Hunter Wood
We needed a Pop Up Banner, table covering and enrollment cards for an upcoming event. Kim was awesome in creating designs that looked fantastic and Daniel was there first thing in the morning to turn over their work. This is a first class organization. Thank you Speed Pro Norcross!
8 months ago David Bolle
I met the wonderful staff at SpeedPro Norcross today. What a awesome group of individuals! Love this place, great people, great service, great products and great prices. Thank you for all that you do for our community.
4 months ago Hari Guduru
I worked with SpeedPro to get the perfect set up for our office. We went through a few different options and iterations and ultimately I was extremely pleased with the final outcome. I appreciate Steven's patience in the creative process and willingness to produce several different renderings. The install team was fantastic, too. Spot on!
8 months ago Jeanette Ladley
Fast and friendly service. They will go out of their way to make sure you get the product you want as soon as possible! Quality finished product, even on tall orders!! Great folks to work with, I'll be back with my next order.
5 months ago Yeri E
Owner is fantastic and so is the manager and staff!! They finished my signs in a timely manner and they looked fantastic!! Everyone who comes to my office compliments me on them!! They even gave me a few extra signs just to be cool!! Love these guys!! 10 thumbs up!! They even made my fiancé and I a life size Donald Trump sign!! And gave it to us as a gift!! With our print order..Very nice!! ????????????????????????????????????????
6 months ago Brad Brophy
Great work printing a photo I took with my iPhone into a beautiful 24 x18 poster board suitable for hanging. I received fantastic service and the turn-around was near immediate plus they couriered to my house so I didn't even have to go pick it up. Amazing!! Will be ordering more and often!!
7 months ago Kris Mace
great all the way around
8 months ago Kenneth Gallagher
I could not be more impressed and proud of SpeedPro Norcross. They define customer service, community support and good people. I highly recommend them!
10 months ago philip ventola
I have nothing but great things to say, their products are always high quality, and they provide excellent service, even more now that Kim is back!
3 months ago Gael palen
John Barber at SpeedPro Norcross did an excellent job with the design, production and installation of the sign in my dental office. Very fast service and good price. I called him and discussed over the phone what I wanted and he had design concepts in my email that same day! In addition to the large acrylic sign I have used SpeedPro for banners and they always do a terrific job. Always a pleasure working with John Barber at SpeedPro
2 months ago Ronneal Colbert
John, Daniel and the speedpro team did a fantastic job restoring an old sign that was already in place at our new location. Within a week, they measured the specs, took down the sign, refurbished it into a sharp, brand new looking sign, and installed it before an event we had planned. John was very thorough and upfront right from the beginning. Highly recommend!!
2 months ago Joshua Spears
SpeedPro Norcross was so great to work with during our projects. They were incredibly fast, professional and the quality of the signs were great! Will only work with this company moving forward. A huge thank you to John and Kim!
8 months ago Kevin Bow
My wife and I wanted to custom wrap our 15 passenger van to make it more fun for the kids. The team was fun and really professional to work with from design to installation. Really enjoyed the experience.
8 months ago Brian Gastelum
We had a cargo van wrapped for our cleaning business. These guys are awesome! Would recommend them to anyone. Thank you again. We love our van.
10 months ago Phyllis Randall
We had an excellent experience with SpeedPro! The staff was very knowledgeable and responsive to our needs. They came to our office to measure and look at the space and had many creative ideas that we had not considered, which made our signs more interesting and noticeable. The turnaround time was fast and the sign was up in no time. I would highly recommend SpeedPro Norcross!
10 months ago Brandon Sutton
John and his team at SpeedPro are fantastic! The communication is next level as are all of the projects they complete for us. We've always had a great experience and will continue to use SpeedPro in the future!
9 months ago Richard Nielsen
Great company great staff and great service. I highly recommend this company to anyone who is looking to buy signs advertise their business. they are really easy to work with and very helpful to work around special needs as far as custom work, shipping items and pickup. this is a great company to buy all of your marketing and advertising signs from!
10 months ago Yoga And
They have done multiple jobs for us as simple as letters on the door all the way up to wrapping our 30' Airstream Camper. Quality work, and super fast response time. Highly recommend!!
10 months ago Dakota Wilson
Quick and responsive! We had a great outcome with our van wrap, it's exactly what we wanted. In terms of look, it was so easy to make the van beautiful with their design team's help. The quick turnaround (24hrs) made it easy to work into our driver's busy schedule. The installation was done flawlessly with no issues or bumps in the road. Thank you SpeedPro Norcross & John!
11 months ago Luis Vitorino
So happy with the sign that speed pro made for my fifth graders graduation! Very quick turnaround and extremely professional. I received many compliments on the sign.
10 months ago Wat Tyler
I needed signs for my teachers in a hurry, and SpeedPro got them for me the next day! Unheard of! Great quality, affordable, and Excellent customer service, and they even included a bonus, two HERO signs they delivered and installed in front of our school! Thank you SpeedPro!
1 week ago Dorette Wimberly
Speedpro took care of my printing needs quickly. They were professional throughout and efficient. The quality was exceptional and the final product was exactly what I wanted. I highly recommend them for any printing or graphics needs, big or small!
1 week ago suzanne stolzberg
Wonderful customer service from Diana T. and great design suggestions from Steve F- both are super easy and great to work with. Also, the pricing is very competitive. Overall, a great experience.
8 months ago Tonya Bogan
Speedpro was great at wrapping our work van. They did it in a very professional, fast way while providing quality work. I would definitely use them again
8 months ago Amrutha Raju
SpeedPro lives up to their name...truly! They are literally the ONLY graphics production team I work with and that is for good reason. With every request, the entire process is always easy and professional. The staff is friendly and personable. And the finished product is always well done. It doesn't matter if you have a personal request or business professional need, I HIGHLY recommend them.
10 months ago Dan Owens
I have had an excellent experience with SpeedPro Norcross. They have delivered high quality, on time (or sooner) and have provided EXCELLENT communication—which I find to be the missing link in many vendor relationships. As a designer producing work for clients, I rely on vendors like SpeedPro to provide transparency and adhere to promises. When breakdowns happen, due to weather or other unforeseen issues, as they often do—a human response and approach at solutions makes all the difference in the world. I'm glad to have these guys on my vendor list.
11 months ago Jon Vorbeck
SpeedPro was very efficient in getting me proofs and prints just like their name. They were easy to work with and the level of professionalism was over the top. Would recommend SpeedPro to any company or individual!
10 months ago Bobby Gallo
I've used SpeedPro several times now and couldn't be happier with the results. The staff takes the time to listen and makes great suggestions to help in the decision making process. They're fast, deliver on time and always produce a great product!
10 months ago Gazi Mahmood
Quick and efficient- great price! We had a very big project (twenty locations) and speed pro executed flawlessly. We will be using them in the future for all marketing/printing services.
10 months ago Jackie Alexander
Speed Pro does a fantastic job. They have done car, truck and building wraps for us. They have done pop ups and step and repeats and I can't recommend them enough. Reasonable prices and outstanding service. Use them. You won't regret it. Frank Duffy. Owner of Duffy Realty of Atlanta.
10 months ago
Popular places from the category Sign shop