TLAC Toronto Printing
Commercial printer TLAC Toronto Printing, 60 Creditview Rd, Woodbridge, ON L4L 9N4, Canada:
167 reviews
of users and employees, detailed information about the address, opening hours, location on the map, attendance, photos, menus, phone number and a huge amount of other detailed and useful information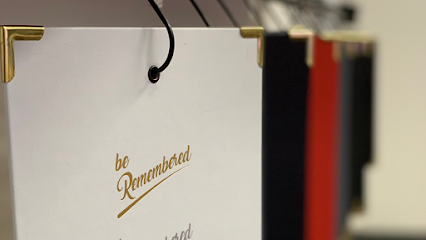 Address:
60 Creditview Rd, Woodbridge, ON L4L 9N4, Canada
GPS coordinates
Latitude:
43.8107299
Longitude:
-79.5488102
Location on the map
Reviews Myles Langers
Really fantastic customer service! From the start they had me in for a consult where I could see the different kinds of paper and binding I could use for my book. They laid everything out for me and took time to explain all of the options. Super responsive over email, and affordable pricing. They were incredibly helpful with my questions and kept me informed every step of the way. Overall a great experience! I recommend printing here.
2 months ago Gerard Pietka
Truly a seamless experience from beginning to end. Mark made our vision come to life with superior customer relations, including courtesy calls during and after the job to ensure satisfaction. We needed a large run of books with high quality at a moderate rate, and that's exactly what we got. I would absolutely recommend TLAC to anyone looking for a great printing experience.
7 months ago brenda rice
I had a very positive experience self-publishing my photobook with TLAC. From the quoting stage to the finished product, there was great customer service and quality throughout.
2 months ago Michal Vojta
I couldn't be happier with the end product. Printing my thesis was a painless experience, especially because Mark walked me through all the specifics to ensure I got a professional looking product, going above and beyond the basic product to help me create something unique. I felt confident in their services and was well informed throughout the process.
3 months ago Don Booth
I absolutely appreciated the quickness, efficiency and professionalism that I received from the staff at TLAC. Derrick K. was especially patient with my (many) changes. I wrote my 1st children's book and was impressed with how fast they were able to fill a large order. My children's book tackles child sexual abuse and I wanted a beautiful book to present to little readers. I received that from TLAC. I will definitely use them in the future.
6 months ago Daniel Rosengart
TLAC was great to work with! Patient and informative, and the completed product was beautiful! Well done and amazing quality. Thank you TLAC!
1 month ago Frank Haferland
My friends and I chose TLAC to print our first ever anthology project because we wanted to support local business and were very pleasantly surprised at the quality of both customer service and the product we received! If you're nervous about working with a publisher for the first time (as we certainly were), the representatives at TLAC are extremely patient, informative, and caring about helping you print the best project you possibly can. Would strongly recommend TLAC for any fellow creatives hoping to print within Toronto!
4 months ago April Pickard
The choice of where, and by whom, to have your very first literary venture published isn't an easy one. After a long search, I chose TLAC Toronto Printing and Publishing for my novella, 'They Also Serve'. This decision was one of the best I've made in my entire life! Right from my first phone conversation with Eleanor Reader, my TLAC contact, I was convinced I'd made the right choice. The scope of work covered my needs comprehensively and the cost was absolutely in line. My - often detailed - requests for corrections and amendments to my text were noted punctiliously. TLAC's suggestions for formatting were thoughtful and the paper quality, the print and, especially, the cover design are all absolutely superb! Eleanor kept me posted promptly on progress every step of the way until the, 'magic moment' when my shipment of books arrived a few days ago! I have no hesitation in saying that my collaboration with TLAC was an outstanding success and I recommend this company unreservedly to any self-publishing author.
1 week ago Edwin Fion
This was my first experience in publishing a piece of literary fiction. The timing - during the covid pandemic - might have resulted in service challenges. Not with TLAC. This company and its staff provided prompt estimates, courteous service and produced an excellent product. Everyone who has received a copy of my novel has commented on the quality. I can't imagine having a better experience. Thanks!
5 months ago Married Young
We had a great experience working with TLAC. Their prices were excellent, communications very prompt and clear and they delivered our order on the date we needed it even though we were on a tight timeline! We are very pleased with our order and the quality and would definitely use their services again.
3 months ago Bill VanderClock
I wrote a memoir to leave my grandchildren, three of whom were born after my wife passed away. This was a labour of love for me and it was very important that this was preserved in a permanent form. My interaction with TLAC was extremely smooth even when my contact left the company part way through the process. The recommendations made to accommodate my material resulted in a book that I am proud to share with my family. Editing was easy and timing exceeded expectations. Great experience all around.
10 months ago Wayne Pease
I recently had a novel self-published at TLAC and found Mark a dream to work with. He walked me through each step of the process and patiently answered all of my many questions along the way. I am so pleased with the end product and have gotten so many compliments on the profesional look of the book. A concern I had while looking for a self-publisher was the quality of the binding but I had nothing to worry about with TLAC. Mark even had my books delivered by another courier when I told him about the bad luck I had with the first one. I definitely plan to use TLAC again in the future.
8 months ago Amber Riley
Just got multiple copies of my Ryerson architectural thesis printed and bound in softcover books. They turned out fantastic and the price was very reasonable compared to other places in the city that I contacted. Very friendly professional service, 12/10 would recommend!
6 months ago alberto salinas
So helpful, responsive and efficient. Could not have asked for anything more. Thank you! I will bring all my future projects to TLAC Printing
3 months ago Emma Weber
Mark and his team blew me away. I've previously self-published four books (two business books and two 400+ word fictions) and by far, working with TLAC was the easiest and most cost effective company to produce my book (250 page fiction). The quality (inside and out) is superior and the turn around time was astounding. I could not be happier with the finished product.
7 months ago andrei mihai
The TLAC team was great. Awesome high-end magazine quality outputs, within a condensed time frame at a very reasonable price. Will definitely work with them again.
6 months ago Yvonne Fields
We worked with Mark at TLAC to print an artists' book project. The designer and I had to make a few changes along the way and he was very helpful and patient. The finished quality is really good and the communication, printing and shipping was all really fast. Great customer service.
8 months ago Fulgencio Tepoz
I've published 4 books with TLAC for my father, who is a keen essay writer. Each time the experience has been fast and easy. The staff is very responsive to my questions and helped me with my own problems with formatting. The designers took my vague directions and turned them into gorgeous covers for each book. I worried that in this pandemic, the service might be disrupted, but my fourth book was produced seamlessly, within a tight deadline. The final copies were delivered directly to my father, who was utterly thrilled.
8 months ago donna willis
I needed to print a book in memory of my father. My experience with TLAC from beginning to end was professional, prompt, and truly exceeded my expectations. Mark Lacaria handles my inquiry and was always courteous and clear. My book included lots of graphics and the end product was beautiful and I was very satisfied. Everything from order to delivery was 100% satisfactory. The whole process took place around Christmas/New Year time, yet Mark assured me that I will receive my books on the date agreed upon. The quality of the books was truly impressive, and I am delighted to have found such a good and reliable printing company. Thank you!
6 months ago Russell Brydon
TLAC did a great jb printing my local climbing guide. Fast, affordable and great quality, will be returning if I need more printing done.
9 months ago Elmer Gluzall
I'm thoroughly impressed with the high-quality print work on my comic book. Friendly and helpful staff have helped through every step. We are now two issues into the series and continuing to work with TLAC.
8 months ago Sierra Rooney
I loved working with the TLAC team. Very professional. My cookbook is beautiful and reflects so well the values I wanted to convey.
8 months ago Adam Jackson
TLAC was very helpful with our project and a pleasure to deal with. They were able to produce out book project in great time, particularily under the present conditions. Wonderful work, will use them again!
10 months ago Dillon Corbridge
Very pleased with quality of service and product. Amazing customer service. Easy and smooth experience without compromise of quality.
6 months ago Paolo Cerutti
First and foremost the print quality is fantastic. They suggested some paper types and I went with it for my magazine. Was very satisfied. They worked with me on a price, and ultimately got all my magazines printed for a very reasonable price. Very happy with the result and customer service
2 weeks ago Seth Czarnecki
I needed my academic poster printed quickly, and TLAC was wonderful! They emailed me back quickly and started to process my poster right away. Even more, after I had paid, they offered to print on a higher quality material as they believed the colours of my poster would benefit from it. Definitely recommend!
7 months ago Angela Rose
It's nice to know we still have a reliable high-quality self- publishing press. Mike, was very patient with my 81-years-old demands and idiosyncrasies. TLAC did an excellent job, on time, and with patience. I am going to them again with my next book. Keep up the good works.
6 months ago NaNa Gipson
I was thrilled by the TLAC's in every way. I highly recommend Mark and the team and will definitely be using their services again.
7 months ago Cathy Wheat
Missed a company wide book printing deadline and had to print multiple copies of a book with a tight turnaround, Mark was extremely helpful every step of the way and allowed the books to get to us ASAP. The books were cheaper than the original printing fee from the company's publisher. Would definitely recommend!
7 months ago Mason Blackburn
They did a beautiful job with our small run. Very helpful.
8 months ago Tabby H
Excellent service and support, Mark was with us each step of the way with advice and help, for a perfect product! Thanks to TLAC team for making our project come true in such a great way.
10 months ago Shannon Hubbard
These guys did an amazing job on my banner and I couldn't be happier. My banner attracted a lot of traffic at my pop up market and the look/display also brought a lot of traffic to my website and social media pages! They couldn't have made it more beautiful. 5 stars all they way!
10 months ago Claudia Rios
Dear Mike, I want to thank you for the BEAUTIFUL job you did on the St. Basil book for the Basilian Fathers. I took one of the newly bound books over to one of the priests in our retirement facility. He was overjoyed to see the new binding and was very pleased to have his own copy of the "new" book. He told me "Having this book in my possession makes me want to read it again … and I shall do that." Mike, working with you is a pleasure. You all have done several jobs for me over the past few years. Always, the cost is reasonable and the work is first class. .
2 weeks ago Rachel Gilbert
I was worried about my honours thesis poster getting done in before the weekend, and the TLAC definitely saved my day! My poster was done within 3 hours, the quality was perfect, and the staff were incredibly helpful! Although they are more expensive than my university's printing cost, it was worth it! Something that matters a lot to me is a quick response time, which they did really well with.
2 weeks ago Tony C
I never like leaving bad reviews but this whole situation doesn't sit well with me, so here we are. My husband has been working with TLAC on his project for quite some time. At first there were many positives such as professionalism, quick edits and guidance throughout. He was able to make an appointment, meet with a TLAC representative and express his vision for his project. The communication was professional, timely and gave great confidence to us that TLAC was able to meet our expectation for this project. Long story short, it all came to an end when the TLAC employee that was working on our project was removed and replaced with "General Manager" Mark. Right away we could see an adjust in the type of work that was coming back to us. We kept moving forward because the project was thankfully almost finished when Mark took it over. After going back and forth on email with edits that needed to be made Mark sent us an email saying 'Our project is complete'. Automatically my husband new it was rushed through and there is no way it was finished. The table of contents headings 1-20 didn't line up properly. Some have a number and a space before the chapter title, some don't. Missing collins (:) etc. Very minor errors but to say it was finished is embarrassing. Dissatisfaction was expressed, again. Denied being able to talk to a superior, Mark then admitted to the reason being for all the inconveniences, errors and lengthly wait times on simple edits is because he has to send them to his colleagues in India and wait for them to come back. The lack of passion and work ethic put in was not even close to the treatment we experienced when we first starting working with TLAC. I know for a fact 95% of the amazing reviews about TLAC are NOT from Marks work. I can tell by the dates. I would never recommend TLAC as long as Mark is in charge of your work nor will I come back for future collaborations.
7 months ago Sabena V
Absolutely AMAZING service. TLAC were complete life savers. They turned around a poster of the highest quality in only a few hours. Mark is a wizard of poster-making with a super-human level of responsiveness. The entire group was incredibly polite, courteous, and helpful. I can't recommend them highly enough!!!
6 months ago Steven Ryan
I had my PhD thesis printed and bound by TLAC. They did a phenomenal job. Service was fast, efficient and professional and the books turned out great. I would highly recommend TLAC for any printing needs and will definitely be using them again in the future.
8 months ago Ghael Mendez
Family histories need quality printing and advice to pass muster with your mother & siblings. I just received 13 very high quality 150 page books with a linen hardcover in 3 weeks, at a much better price than their competitors. Great picture quality! Thank you Mike Pietrobon of TLAC
8 months ago Victoria Lesce
I had to do a short print run and the previous printer in Montreal did a horrible job. I called TLAC and there were so accommodating. I told TLAC that I had to get the review copies out as soon as possible and they were able to accommodate my request. I am so happy with the final copies. Judge for yourselves. The copies on the left are from TLAC and the copies on the right are from the unnamed printer in Montreal. Thank you John!
6 months ago Kristy colvin
I'm adding another amazing experience with TLAC printing! On top of my previous reviews they've again exceeded my expectations with my preview of SALTWATER. Would definitely use them again! I wanted to have a local printer print my comic book Concrete Martians. I was looking for someone that knew about comic books and would give me a great quality book at a price that worked within my budget. Andrew at the front was extremely knowledgeable as he read and wrote comic books. He worked with my budget, and was very personable and excited about my endeavour. They communicated clearly every step of the way. They also knew my expectations, and made sure the book not only met that but exceeded them. The crew who put my book together, Ben, Kat and Ethan, did a fantastic job. The book looks gorgeous. For anyone looking to work with a local printer, with premium quality and superior customer service, go with TLAC! I definitely will again.
1 month ago Mandy Wright
This has been our third year printing festival materials with TLAC Toronto for our organization and I can honestly say that the quality of product and service that the TLAC Team offers is phenomenal. We're so appreciative of Mark & the TLAC Team for being so understanding about our time constraint and were consistently communicating with us all updates in a very prompt manner. They were immensely professional and handled our order with care and precision. We cannot thank them enough for being such a friendly group & we look forward to working with them again in the future!
8 months ago Ryan Hitchell
I used TLAC to help me print a family history and was very pleased with the result. From start to finish, they were highly professional and responsive in guiding me through the process. It was very helpful to be able to meet with the book's designer, Mike, in person several times on the way through. His creativity was integral to the quality of the overall product, which resulted in both a hard cover and soft cover version. I would highly recommend TLAC to anyone undertaking a similar project. KGW
2 months ago Rita Otupal
We found the best place for Graphic designing Solutions a very stress free and enjoyable process. The graphic design work looked brilliant and represented our brand and the service we offer very well. The price was very competitive and the paper and colour quality of the print work could not be faulted. "I highly recommend for all your design needs. As a new small business I was looking for a logo, printed materials and a website. They have provided an excellent service throughout the design phase, offering advice and prompt responses to all my queries. I have had a very positive response to my website, leaflets and business cards!
2 weeks ago Fran Fernald
Mike, Thanks for your fine response to my request for perfect bound copies of my memoirs. You replied quickly and comprehensively to my initial contact, you quoted me a fair price, the turnaround was prompt, and the final product was exactly what I had been hoping for.
10 months ago Julio Lovera
I contacted TLAC a bit late for the printing of my family history. Dealing with the team was great. John made me aware of a mistake I had made with the page numbers and the printing was done on time and is of very good quality. The book is absolutely presentable and was a great hit at our family reunion. Thank you!!
6 months ago Betty Miles
If I had an option to give 10 stars to TLAC, I'd gladly do so. I needed to print my comic zine to attend a local comic festival. I was going to use another local company but I happened to know Mark and decided to go with them right away because for one, he is the coolest guy and he explained that TLAC has a lot of experience in printing big comic books. I'm not going to lie; the timeline was pretty tight. But the turn-out was incredibly quick and precise. In and out, they walked me through the printing process promptly and made sure each important point nailed down before proceeding to the next step. The outcome was amazing. We used high-res png files for this project. And I know in my experience that the printed colour can be inaccurate or ugly with png (png is originally intended for web-use, not print-use) depending on the print shop you use. When I make my books (I'm a published author in Japan), colour-check is a big part of the whole process. They did a fantastic job in such short notice. It was so fantastic that the organizer of the comic festival and other artists asked me which print shop I used. I'd recommend TLAC to anybody anytime. I honestly think I would ever use other print shops for my comic/comic related project again.
7 months ago Lisa Timberlake
I would not go anywhere else. The service and excellent contributions to a sensitive government document, made this painless. SUPERIOR. I would give ten stars out of five.
9 months ago AP Anuma
Fantastic to work with, especially from a distance. Trustworthy and professional. Thank you Mark!
7 months ago Helen Lie
Just printed over 300 books with TLAC and I'm so incredibly impressed with their quality and service. Really great communication and friendly team. Definitely my go to printing place from now on. Thanks again TLAC!
8 months ago Rob Ernst
I had the opportunity to work with TLAC on a self-published book project that I wanted to have produced to the standards of a legitimate store-bought book. Over countless emails, many phone-calls and an in-person meeting, the professional people at TLAC answered all my questions and provided guidance throughout the entire process. The end result was 200 copies of a high quality finished product that I am very satisfied with. Highly recommended.
10 months ago
Popular places from the category Commercial printer