WhiteWater Express Car Wash
Car wash WhiteWater Express Car Wash, 8761 S Memorial Dr, Tulsa, OK 74133, United States:
160 reviews
of users and employees, detailed information about the address, opening hours, location on the map, attendance, photos, menus, phone number and a huge amount of other detailed and useful information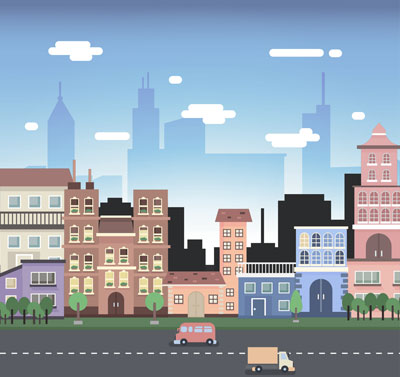 Address:
8761 S Memorial Dr, Tulsa, OK 74133, United States
GPS coordinates
Latitude:
36.0371054
Longitude:
-95.8856331
reviews Juan Conde
Shout out to Vincent he went above and beyond to ensure my car was clean and bug free after going through the wash. His professionalism and positive attitude has White Water a returning customer
2 weeks ago Adnan
Only been here twice, but my Jeep looked amazing both times I went. I don't think my tires were as clean when I bought it as they are after a run through the wash here. They offer a card where you pay monthly for the level of wash you want, or you can pay individually each time you go. This wash is so much better than the one I used to go to, I almost want to go ahead and do the monthly plan. The vacuums are also great and I had no problems with them. This is my new go to for a clean exterior on my Jeep.
1 week ago Timothy Higgins
The service here is phenomenal. I came in with a flat tire and didn't even notice it until I got out of my car. The guys working came over and helped me put my spare tire on. Besides that, my car is always sparkling by the time it leave the tunnel. A big thanks to them and their service.
4 months ago Martha Maynard
A decent wash, but didnt clean well near the chrome. Quick in-and-out service. Buy a car-wash package; it's a good deal!
3 months ago Ross Smith
Monthly car wash pass is a great value. Two washes pays for it. I'm a long time customer, not associated with them other than as a customer.
2 months ago Josh Zaragosa
Former Legends car wash... they still have a great staff but the new management has changed things and made the experience less than desirable for me. If the corporate office would change things back to the way that they were run before then their rating would go backup and my opinion ... their new rules will not let you vaccuum your vehicle BEFORE washing, only AFTER pinching pennies at the customer's expense
1 month ago Emmi Cassano
Great car wash, loved the $5 price at this price I will keep coming bsck!!
1 month ago Eva Williams
Today I did the $5 which comes with bug wash. The guys always normally scrib the front of my car but this morning did not . Its was at 8 am on June 2
2 weeks ago A R
Always a great experience here. Love the air blaster gun for the interior self-clean and the damp towels for exterior self-dry and wipe-down. These two features keep me coming back.
4 months ago Cindi Lee
Every where else was either Extremely PACKED or closed, so 'WhiteWater Express' hooked up my ride!???????? I use to be a frequent customer when it was still 'Legends', but NO complaints now that they've changed owners. Great job!????????
6 months ago Shakira shah
Nice car wash, the staff was great as I had a problem with the special they were having and they fixed me right up
2 months ago Midtown Taekwondo
car wash was excellent! vacuums seem to lose suction if there's too many people using them at once
2 months ago Kerianne Baylor
Great experience all the way around! No waiting in line, the jeep is clean and dry. They have free, powerful vacuums under canopy, moist towel service to wipe down inside the car. The guys are efficient and the premises are very clean.
5 days ago Robert Logsdon
Connor went above and beyond to ensure my car was clean and bug free after going through the wash. I appreciate the great service and attention to detail
6 months ago Vanessa Pembleton
I had a ton of bugs on the front of my car from a long road trip. When I went through the first time they put so much effort into MANUALLY scrubbing my car. I was very impressed! After I went through, my car look great but had a few bugs still on the front. Before I said anything, they came to check my car and said they would let me go through again for free! They again scrubbed it manually and took off all the bugs. I was impressed by the kindness and effort this company gave. Seriously one of the best car washes I've ever been to. And I've been everywhere from Utah to Texas!
4 months ago Andrew Lindholm
Double tap on the ultimate car wash deal dam . ! Ill probably double tap it tomorrow as well yo . Still got to hit the in side
3 months ago Lil Savage
They pre-wash your car before going into the main wash area. Towels are nice and soft. They have an air blower for places that you can't reach...this is a first at any car wash I've been to.
5 days ago katlyn shea
Love how clean my truck gets and the towels to wipe the windows and dash with
4 months ago marianne staltari
Brand new, well laid out car wash facility. A tad pricey, though.
10 months ago Kevin Froehlich
The last 2 times I've gone I didn't get a tire shine. And I always leave with bugs on the front bumper and mirrors. I go several times a week.
2 months ago Lara Day
I have the monthly membership. I moved 4 hours away and have been trying to cancel my membership for a year now. I have called once a month and even drove all the way to the location which If you do the math (yes it is an 8 hour round trip to a car wash) I can't express how frustrating this is. Whatever you do - please think before you sign up for a reoccurring fee with this company. Wish I could leave 0 stars!
2 weeks ago Geeta rani
I paid $14.00 for a car wash and my windshield and side mirrors don't even look like I went through it. It appears to have a done better job on the body of the car but this is the second time I have gone and have had this experience. Not impressed.
10 months ago Mary Ciccolella
Great staff!! Connor is the best. Always makes sure to spray my car and gets excess mud off. Very professional and the staff is both accommodating and friendly.
2 months ago Binal Shah
Best vacuums in Tulsa. Even better than the spot on 51st. I live(d) next to both. This is better.
2 months ago JAVIER CABELLO
Best car wash in town
2 months ago Christain Vincent
I take my car here all the time I love the air pressure vacuum
10 months ago Jamaal Williams
I was a faithful user of Legends Car Wash on Memorial in Tulsa and am still a faithful user since changed ownership a few months back. I am elated with the changes that have come along with the change such as the compressed air hose at the vacuum area. Even with the ownership change the monthly pricing and management stayed the same (a bonus in my opinion). As an Uber driver it's nice to start the day with a clean car and to get many compliments from my riders how clean my car remains.
1 month ago China Hughes
I went to get a basic car wash and the nice gentleman came out as I was vacuuming my car and looked to see if all the bugs had been removed with the first wash. They weren't, so he brought out a special product and applied it to the bumper and had me go through the wash again. I have yet to find a car wash that takes the work of washing cars properly so seriously! One of the few businesses that I have come across that puts as much effort into their work as I do mine. I am a devoted customer now! I won't go anywhere else! Thank you guys for caring and helping me. I really appreciate it!
1 month ago Kelly Buckley
Paid $14.00 and it didn't clean my car and lefy.spots on my mirrors and windows. Don't wast your money.
6 months ago Trashy Whiteboy
You get free strong vacuum, air hose and free damp towels to finish detailing your car. All for 7 dollars.
1 week ago Ahmad Waleed
Great wash and pretty good dry. Vacuum area is awesome. They have air guns at the vacuum area to blow off any left over water. Damp towels are free Great friendly staff.
3 months ago ahmad alghoul
Decent wash, vacuums are awesome.
5 months ago Joshua Gregory
Great Wash! Friendly employees. Could clean wheels better.
2 months ago Julia Potapova
Our favorite! Best car wash I've been to hands down. Always use
1 month ago Natalie Simpson
Simple automatic car wash its newer so it still looks good and cleans good. Doesn't seem like they cut back on the soap when it changed names and owners like zips did. Cleans my truck pretty well, I like the fact they have a couple carwash attendants that clean my windshield real good with scrub brushes before I go in and they usually get the back windshield on my truck good since an automatic carwash wont clean that part. So far I have not had any issues with the rfid system and the monthly carwash packages. Works perfectly every day for me. And I love the covered vaccum area and the vacuums are always working perfectly. I dont know if they just ran the piping above ground or what but it definitely works great. Over all clean place great group of employees cleans my truck great very impressed with this car wash and will continue to go here every day after work.
3 weeks ago Kevin Beres
Great place, been a customer for a couple years and never had any issues!
1 week ago Rasulbek Rakhimov
Used to love this place. The free vacuums were really handy and it encouraged me to bring my car back for washes. I was only using this car wash in particular because they had earned my goodwill. However since it became WhiteWater Express they no longer offer free vacuums. You HAVE TO go through and pay for a car wash first. Now I could understand if they would be using resources they otherwise wouldn't have, but their vacuums run continuously either way. So they're just being greedy and it's going to cost them customers. A little bit of goodwill can go a long way.
2 months ago Juan Park
Free towels, floor mat cleaning machine,strong vacuum, air hose to blow water out of mirrors and tight areas. Shockingly good, spend the extra.
4 months ago Alyssa Carlson
Great wash! Cool pressure air hoses for tight spots!
2 months ago Carmen White
Absolutely the best automatic car wash. The only one that will actually shine my tires. The floor mat cleaner is amazing and the vacuums always have plenty of suction to clean the car. Thank you Kat for all your help with my billing questions.
4 months ago Tarun Kapoor
Always friendly and helpful. Even Richard came out of his way to inspect my car and noticed bugs still stuck on my bumper, had me go through the wash again at no extra charge. Thanks again guys!
6 months ago Laura Hoyer
[UPDATE: I cancelled my membership since changing from Legends to WhiteWater... my review was for Legends] I love the monthly car wash plan option, the quick scrub down before the car wash, and the workers are friendly - and by that I mean they smile and say "have a nice day". I would have given it a five star rating, except two things. First, when I go to vacuum my truck I've noticed blue and purple wet water in the seems of the doors and the side mirrors. A time or two I've had the blue dry on the truck after driving off - it does wipe off easily with no stain. The second thing, I didn't realize nor was I informed the monthly service renews automatically. I wish it was an option rather than finding out I had a charge on my credit card. So depending on your preferences this is a great place just now it's not perfect, but nothing is.
1 month ago Rhianna jackson
I've always known this place as Legend's but ultimately it's the same amazing experience just with better than ever vacuums and new air hoses to blow the dust and leaves out from under the hood of my car ????
1 month ago Baruch wolkenfeld
This is a nice car wash. The vacuums are set up to where you don't have to drag the hose across your car to get inside. They are very powerful and the attachment is narrow so it can get between the seats.
2 months ago Christian Mora
Went through the car wash once, had some stubborn bugs left on my truck. The very nice people there gave me some wipes to retreat the bugs while I vacuumed, and told me to run it back through for free. Great service!
1 week ago Christopher Fuselier
The workers are very nice and do a very good job. I would recommend this car wash to anyone who needs a deep cleaning.
4 months ago Brittany Self
Great CAR WASH AND WAX AND VACUUM CLEANERS WONDERFUL CUSTOMER SERVICE AND PERSONAL ATTENTION
4 months ago Jeff P
Best car wash in town! I have been to other car washes and haven't been able to get this kind of clean, spotless shine. My family now comes here to get the best!
3 months ago Paul Dellostritto
I'm a regular customer, I go nowhere for my car wash. I wish I could give them more stars. Thank you for my free birthday wash . I do recommend Legends ,they are perfect.
1 month ago donald gray
Oops! I meant 5 Star!!! They do a great job cleaning your car. Even if you do not purchase an expensive car wash, they still treat you with respect. I only wish The prices were a little lower, but that's just me. Great team, awesome service, and a genuine respect for customers.
1 week ago
Popular places from the category Car wash