Plumbing Overstock
Plumbing supply store Plumbing Overstock, 6110 W Pico Blvd unit c, Los Angeles, CA 90035, United States:
122 reviews
of users and employees, detailed information about the address, opening hours, location on the map, attendance, photos, menus, phone number and a huge amount of other detailed and useful information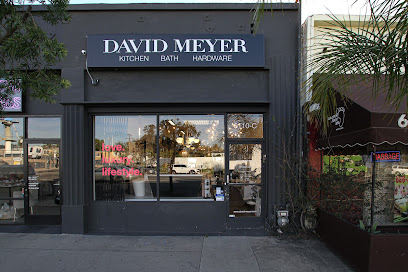 Address:
6110 W Pico Blvd unit c, Los Angeles, CA 90035, United States
GPS coordinates
Latitude:
34.0528336
Longitude:
-118.3743582
reviews Holly Kirouac
I placed an order and it took a month to arrive. In the meantime, I notified the company I needed to cancel because it was taking too long. I found the item at another supplier, and when I tried to return an over $700 items was informed I would only receive a 50% credit. Avoid purchsing from Plumbing Overstock.
1 month ago Yaser Alhimony
Beautiful showroom and an amazing and knowledgeable staff that create some amazing Kitchens and Bath designs.
10 months ago Pam Seidler
I am not an easy reviewer; therefore, this review is honest and sincere. These folks are not only merchants of hardware but problem solvers that do their very best to add value to the sale in the best interest of the customer. I saved over $140.00 on my order for my initial purchase which was out of stock during the pandemic. They immediately upon inquiry invited me to accept a higher priced , better quality product at no additional cost and even sent it via FEDEX. I saved an additional $70.00 for a total savings of $200.00--fabulous. This company goes out of their way to resolve issues as best they can--believe it. They provide value, quality and are responsive. I highly recommend this company to my friends and they have thanked me. Thank you Plumbing Overstock!!
4 days ago Myra Mansoor
received my order on time and was happy with customer service. I had a few questions and needed to change an item and they were responsive and I got what I needed!
4 months ago Melissa Chhay
Easy to work with, quick communication and better price than any other site or brick & mortar location.
4 months ago Megan Eidem
We bought a Brasstech faucet that took over 10 weeks to arrive. Once it arrived, we found the finish to be nothing like the representation online. We returned the faucet to Brasstech who was great and agreed to give us a full refund without a restocking fee. They refunded our money to Plumbing Overstock but we have been chasing Plumbing Overstock for 2 months to try and get our refund. They keep telling us we will see it soon but it never comes. They have basically stolen our money and continue to give us the runaround.
6 months ago Kern Hesseltine
They need to update the tracking so that each item is tracked individually. I had an issue with my order and it took another month to get both items.
4 months ago Michael Sparks
Customer service really ISN'T a top priority at this company and as David so eloquently stated "he doesn't have time to be lectured." Called to follow up on a product product ordered on 8/30, told it would be shipped in 2 days to, when it didn't arrive in 2 days, called again and was told that it would for sure be personally handled and shipped. 4 days later, I received a notification that it was sent out. When I called to inquire about the delay, I was met with annoyance and push back as to why I was calling. We ALL understand shipping delays are a probability especially in this climate, but when a promise is made, broken and no accountability has been taken, its disappointing and should be addressed with your staff. No one is looking for a discount, or looking to lecture anyone. Thanks for the chat David, sorry for taking up your time and giving you business.
11 months ago bridgette vandeusen
Order arrived on time, correct items shipped. Excellent service.
7 months ago Robert Schneider
The sink was exactly what I wanted.
2 months ago Xavier Barba
I placed an order on May 15th. And I was almost immediately contacted by the Sales representative Josh, very helpful, very professional! Although it was in the middle of COVID times I received my order within 10 days. Couldn't be more than happy! Love the faucet and the team!!!
11 months ago Dennis Sweeney
I place my order 12/5. They noted it as shipped, withdrew the money from my paypal account. I still have not received my order. When I emailed them for a tracking number, they responded with "you'll receive it mid January. No tracking number, no other explanation just a generic response. Will update this review mid January. So far Not happy and concerned I've been scammed! Update- they emailed me and said the part was being manufactured and would ship mid January. I just wish they would have explained that When I ordered it. Better communication please!
1 month ago Lindsay Mayhall
These guys ROCK!! Not only did they have the faucets for my 1923 sink, but they were a great price. They provided me with excellent service over the phone answering all my questions. I will definitely use them in the future for my plumbing supply needs.
4 months ago Ksusha Koshechka
Best price. 7-weeks for delivery-too long, very inconvenient. Hard to communicate.
2 weeks ago Rosie Ortiz
I have an under-sink water filter system and ordered a refill kit, same as I had three years ago. When Plumbing Overstock found that the manufacturer no longer made them, they called them to find an alternative supply to offer me. I never had to wonder what to do or search on my own. Great service.
2 months ago marisa yoser
They were very helpful getting me the correct replacement filter for my Body Glove Filter.
2 months ago Laniese Clayton
Excellent customer service. I purchased an instant hot faucet and tank from another seller and couldn't get it to work. I figured it was bad and was planning to return it for exchange. I e-mailed their customer service and I received not only a reply e-mail but also a phone call to put me in touch with their technical support. The technical support was very good and gave me the information I needed.
2 months ago Keshia C
Product was backordered, so PO upgraded order to next level free of charge! Rare to see this kind of service today!
3 weeks ago Vince Lupi
I run a business that delivers construction supplies which includes plumbing items. We work frequently with Plumbing Overstock. They are quick and responsive in their communication. Always friendly and helpful with our drivers. Couldn't recommend Plumbing Overstock more highly. Their website is top notch and when I redo my kitchen/bathroom they will be my go-to shop.
8 months ago William Griebel
Really a great plumbing store. Very knowledgeable. They gave me some free advice on how to fix my plumbing issue. Thanks.
1 month ago Frank Harwell
Made an order on March 17th, They said it'll take between one or two week to be shipped. I am still waiting for it and they're not answering my emails. Been asking for a refund, and they're just ignoring my emails.
1 week ago Alexander Tomasik
I do a tremendous amount of plumbing throughout the day and I always rely on Plumbing Overstock to have the best name brand plumbing products, and parts. The staff is extremely knowledgeable, and I have to admit they have went out of their way more than once for my company. I would recommend going to Plumbing Overstock before anyone else!
1 week ago Tracy Morgan
Plumbing Overstock delivers top notch service. They are polite, sincere, and truly delivers what they say they will. Anyone they work with will say the same thing. You won't go wrong choosing this company for your plumbing needs.
3 months ago keya gaglani
Could not be happier with the customer service. Great pricing, live chatting, quick phone queues, and people who care. Best customer experience I have had in a long long time.
3 months ago Oussama Khalil
Tried to save a few bucks by ordering a disposal vacuum switch kit from this site rather than amazon. After about a week, I never received a shipping confirmation, even though I got a confirmation that my order was placed. After another week and few emails and calls I ended up ordering one on amazon, because I could not get a response from this company (and I was tired of having a hole in my countertop where my switch should be). Asked for a refund and it has been 2 weeks and I continue to get the run-around from email correspondence (I cannot even get a human to answer their phone service, no option to leave a voicemail) . Their sales rep responds periodically, but I still have no evidence that my refund has been processed. If you have any time constraints at all do not order from this company!! The seem to move at a glacial pace. I will probably have to file a dispute with paypal
6 months ago Alexander Maravegias
I am so glad I found this company. I was looking for a simple part I needed to exhaust my hot water heater that NO one else could help me to locate. I called them and was told the part I needed and they stocked them all the time. If you need a part call here first.
5 months ago pratibha rv
Extremely quick shipping and very quick follow up!
2 weeks ago Susan Greneveld
Really a great plumbing store. Very knowledgeable. They gave me some free advice on how to fix my plumbing issue. Thanks.
1 week ago Sandra Delgado
Plumbing Overstock gave me great advices as I was about to upgrade my house with a Solar Hot Water split system. His team came on time to do the work and did a fantastic job in no time!
2 months ago Ale Hayes
Great customer service!
8 months ago Jim Thieman
Excellent service, rang them on a Wednesday regarding our hot water system & a new one was installed on Thursday. A great job well done. Would highly recommend.
3 months ago Alex Yeoh
This is the second time we have used Plumbing Overstock for our home build. The team were great to deal with, responded to our requests quickly, the quote was below our cost expectations - we wouldn't hesitate to recommend them to other owner builders. Thanks l!
2 months ago Lochlan Laughter
Trying to place a fairly substantial ($3300.00) order online. Coupon page states you get a % off of everything if you spend X amount. Coupon doesn't work. Tried online chat to ask way. No one there. Tried callling... no one answers and the message says the mailbox is full and you are unable to leave a message. Suspect of this company.
2 months ago raul rojas
Just the best service. I took my bathroom design to Plumbing Overstock and they sorted me out with everything I needed. Huge range available, really friendly and helpful not to mention how quickly it was all ready.
5 months ago maine halls
These guys are professional and David was a pleasure to work with. They were actually local, even though we found them on Google, so I stopped into the showroom and they spent 2 hours with me to go over my remodel and get me exactly what I needed. We had a $2000 budget and we were able to get our shower and faucets all for around $1300... We took the shower valves with us from the showroom and got the shower finish a few days later. Very happy!
5 months ago Nick Bray
Plumbing Overstock replaced our hot water system without a fuss when the old one broke. We have also bought most of our main bathroom reno items from them as they were very competitive on price and helpful in getting them for us. Nothing is a fuss for them to sort.
6 months ago Verizon Wireless
Ordered over $2000 worth of Isenberg faucets and accessories for a master bathroom remodel. Best prices, lots of help from the salespeople, quick delivery, and I LOVE my faucets! Will definitely order from Plumbing Overstock again.
5 months ago K Koz
They were fast, friendly, efficient, nice and the product arrived sooner than promised, was exactly what I ordered and once installed, works great. Couldnt ask for anything better! And Josh was so helpful when I called with a question. He followed up exactly as he promised. Wow, so rare today when that happens.
6 months ago AYE PYE
Just the best service. I took my bathroom design to Plumbing Overstock and they sorted me out with everything I needed. Huge range available, really friendly and helpful not to mention how quickly it was all ready.
2 months ago Nastya Nikolaevna
My wife and I are really falling in love with our new kitchen sink. The brushed finish is a great touch. We can't wait to have more family and guests over.
5 months ago Payment Accounts
Great place for all your simple & complex fixtures and plumbing supplies.
3 months ago David Streeton
Customer service at counter was very good. I walked in 5 min. To closing and still very helpful. Thank you.
1 week ago rachel albrecht
I placed an order on 11/16/18, and it is now 12/18/18 and I have still not received it. On 12/06/18, CS replied that I would have a tracking number within a week, and I never received it. I understand that suppliers can be the critical path, but better communication is expected. How can anyone plan an installation with such a long delay? I will not order from Plumbing Overstock again, no matter the discount. Update: I received the delivery yesterday (01/02/19), and it's what I ordered, so that part is good (raising to two stars). It's the delay and lack of communication that would cause me hesitation to order from Plumbing Overstock again.
8 months ago Enrique Tejeda
Spent part of an afternoon on the phone with these folks and was very impressed with their knowledge and professionalism. Website has lots of info and easy to use. Chat window works. Best price among multiple choices for a spa tub from someone who knows the product. We will shop and buy here again!
5 months ago Joey Kamlley
Thank you so much to Plumbing Overstock. They helped me out with the leaks in my RV. They tried to fix it, gave me some advices and then called the plumber. They were friendly, and I really appreciated the help!
1 week ago Ralph Thacker
Super happy with the quality of work and customer service. The entire time was really professional and helpful. I highly recommend using them for any of your plumbing needs. Great prices and great product!
9 months ago Edith Synco
Do not order from this company! They have horrible customer communication. I placed my order for a valve part on May 12th. I received no word from them for over a week about the shipping date. After I emailed them (because no one picks up the phone at their business), I received word that "it would ship in the next few days". A few days went by, there was still no word on shipping. I just went on line (May 26th) and found a company that has the item in stock for a few dollars more, and it will ship on Tuesday. Well worth it!
5 months ago Helen Bolstad
Our experience purchasing a bathroom sink from Plumbing Overstock was excellent, specifically the assistance we received from Josh. Thanks to Josh we were able to get the precise drain we needed for the sink. Although we were briefly disappointed to learn the sink was back-ordered, Josh kept us informed throughout and the predicted 3-4 weeks delay was actually less than 2 weeks. We would use Plumbing Overstock again.
4 months ago Kadie Traore
Your wall vanities are stunning! The wall mounted one that I liked was on sale and live chat helped me get a discount on top of that. Can't wait for it to arrive
2 months ago madison kelty
Plumbing Overstock are good. Very good. They are completely upfront about pricing and then they get on and achieve what you want: an expert job. I bought a couple sinks to be used, one in the kitchen and another in the bath and they came up with some feasible options which were desirable.
6 months ago
Popular places from the category Plumbing supply store