VCA TLC Animal Hospital
Animal hospital VCA TLC Animal Hospital, 8725 Santa Monica Blvd, West Hollywood, CA 90069, United States:
61 review
of users and employees, detailed information about the address, opening hours, location on the map, attendance, photos, menus, phone number and a huge amount of other detailed and useful information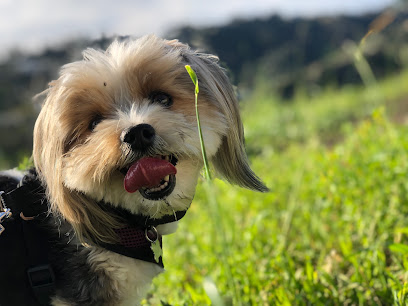 Address:
8725 Santa Monica Blvd, West Hollywood, CA 90069, United States
GPS coordinates
Latitude:
34.0875032
Longitude:
-118.3809516
reviews Petra Kowalis
This past Thursday my wife and I were faced with that eventual day all pet owners dread. It was time for us to release our beloved Sammy to eternity. We knew it was time and that we had to protect him. When I called and explained the urgency to Brenda, who with empathy, calmly explained the Covid protocols and what to expect when we arrive. When we got there we waited for about 2 minutes and then they came and introduced themselves. From that point forward we were treated with respect, kindness, courtesy and patience. All of our questions were answered and all of fears were allayed. Brenda, Dr. Gong and everyone else working there on the afternoon of 3/11/2021 are as fine a group of professionals who understand and love their callings, as any group in any field you may ever encounter. And for that my wife and I will be forever grateful.
5 months ago Nathaniel Mitchell
This vets negligence cost my dog his life. I read the bad reviews four years ago when I got a dog. I thought that crazy people write ranting crazy 1 star reviews and this vet is two blocks from my house. I was wrong. I can barely put into words how bad this place is. I discovered a lump that was changing sizes under my dogs ear two years ago. I brought my dog here no less than 6 times about this issue and each time I was told it was allergies and a cyst. I was charged between $300 and $600 for the visit and the medication each time. A week ago the lump under his ear swelled up and started to bleed. I went back to VCA TLC and they told me that I needed to go to VCA West LA for a biopsy. VCA West LA let me know that my dog has stage 3 cancer, it is now inoperable and he has a couple months left to live. They told me that had VCA TLC been more proactive and given me correct information he could have had surgery two years ago and been fine. I have no idea how these people live with themselves. But I beg you if you care at all about your pet - go to ANY other vet. Literally any vet on the planet is better than this one. I just have to believe that some day each person working here will get what it is that they deserve, I cannot imagine that it is easy to live with yourself when you are this evil. I've included images of my dog the day I brought him in where he looks relatively normal last week and what has progressed since. I just want to reiterate, had I gone to a real vet - most likely ANY other vet - this could have been avoided. YOU can avoid this. I wish more than anything I had paid more attention to the information available about this place.
4 months ago Assad Aljabali
If I could give zero stars I would. Went there in the Fall with my 9 week old puppy who had an emergency for walk-in appointment. Tried to look beyond the bad reviews because I only lived a block away and it was convenient. Was waiting for my appointment and someone came outside and told me to leave - that my dog didn't need any help. Later that day, he had a severe rectal prolapse. I returned and they placed a stitch to fix the rectal prolapse and completely botched it. The next day, my puppy was screaming and crying and unable to go to the bathroom. I went to MASH where they had to put my puppy back under anesthesia, take out the stitch, and redo it. So dangerous for a puppy to go through that twice in 24 hours. Why did they have to redo it? The vet hadn't stitched properly and had not left him any area to pass stool. My dog was so traumatized by undergoing two procedures with anesthetic in less than 24 hours that he spent most of the next week at the vet being given IV fluid and food as he wouldn't eat or drink. Not sure what qualifications the vets have but believe the bad reviews. I never write reviews but this was too important to me: Doesn't matter what time it is or how convenient it is, for the sake of your pet and their health... go elsewhere!
4 months ago Freddy Rodriguez
This place is great. Helpful and knowledgeable staff and everyone takes the time to listen and explain. Kind demeanor and thorough explanation of diagnosis and post visit care. Didn't hit me with a huge bill when I had to bring my dog into ER after my regular vet was full. Intake was quick, very little wait time and the vet spent about 10 minutes on the phone with me afterwards answering all of my question. Absolutely recommend!
6 months ago Dan Thompson
I really like the front desk staff they are always friendly and speedy. The techs are great. Dr. Shim is so gentle with my boys (dogs) and we are always happy to see her.
6 months ago Brenda Chambers
I took my cat here before when she was having neurological issues and she was able to be saved for an exorbitant amount of money. Never go here first because this place is always more expensive than most other veterans hospitals. Clearly the doctors here love dogs more than cats. My cat stayed here for 2 days and was miserable and unhappy when I picked her up. This place is just so expensive and the doctors didn't show care for my kitty, a bunch of snotty veterinarians.
4 months ago Polly Morris
Didn't even make it in to the hospital. Called this morning and asked if I could hold which I said yes not knowing that it would be close to 20 minutes before anyone picked up the call. Once a staff member did pick up I was trying to explain my dog's situation but they had other dogs barking loudly in the back that he couldn't hear so I was quickly placed back on hold. When the staff member picked up the call again he asked if I could call back in 15 minutes and before I could say yes or no he hung up the phone. Absolutely no professionalism whatsoever. If this is the way they treat a caller, God in heaven only knows how they treat our pets. I'll do them a favor and go elsewhere with more professionals.
8 months ago Tracy Atchison
Brought my 8 month old female cat here for a Wellness Check Up... they were pretty quick and thorough... My pet saw Dr. Tigler who was very kind, efficient and thorough when explaining my pets health, I also liked that she provided many possible treatments/prevention Of my pets nasal issue! They are now my regular vet for sure. Thank you!! :) Regardless of COVID, they are doing so much for us!
2 months ago Arthur Sudduth
This is a new vet for me. The absolute best veterinary services you could ever ask for. The staff and doctors are so efficient, knowledgeable and kind. My dog is getting the best care here.
4 months ago leigh price
This place helped me in an emergency, when my kitty's tumor began ulcerating. After that, they were abysmal. They give you broad vague (and even undo-able and unrealistic) directions on after care, yet when you call with questions that actually get into the nitty gritty of HOW to implement the "directions" they give ... they forever (and forever) leave you high and dry. They will tell you your doctor isn't in, or isn't available. They say to callback next week (!) for serious ulcerating cancerous tumor! When you ask if you can speak to another doctor on duty (or even if they will ASK the doctor on duty athe question) they say, "They're booked all day. They're extremely busy." When you again ask them if THEY will ask the doctor the question and then convey the answer to you - they say, again, "they're very busy today, call back when your doctor returns." My "doctor" must take a lot of vacations - and yet other doctors aren't available for important questions. SUCH AS they told me to wrap her tumor in tee-shirt material. That's it. Ok, how to I make it stay in place? No one would tell me anything. Eventually I talked to real vet offices (not emergency rooms who also want to be your regular vet, but who never fulfill this role) and found I should get Co-bands to hold in place. HOWEVER, the "out of touch" VCA-TLC who told me to use tee-shirt material seemed to be oblivious to the fact that the tee shirt material - each evening when I had to change the bandage - would PULL the membrane off the tumor and actually CAUSE it to bleed. Every night it was bleeding until I started using sterile non-stick pads. Yet I spent three days and countless calls to them to find out, first, if it was safe and okay to use non-stick pads (I didn't want to make a mistake). EVENTUALLY they said it was ok. There are about 6 other very specific examples like this one where this business ignored (and twice URGENT) calls. Now today, 10 weeks later, my kitty is being euthanized tomorrow. I tired again to call them to ask a simple question and go the SAME exact brush off. "Your doctor will be back next Friday, call then." I am trying to find out if I can get a sleeping pill or sedative for her so as to make her very calm and relaxed before the doctor (a Santa Monica doctor) comes over to perform help her "pass on" as gently as possible (this doctor cannot prescribe. I explained all this to the woman who answered the phone - yet she still told me - when I asked if she could find out from doctor currently there and on duty - ""they're extremely busy today." And that was it. That's why I am writing this review. This place will "get you in" as patient and then abandon you when you need them the most - and tell you how busy they are. This is NOT a way to run a business. They should NOT make people think they can be available for anything more than emergency situations.
3 weeks ago Ryan Ciran
They are the worst people at the desk do not care have no answers. But they have plenty of excuses as why they can't accommodate a dog who is having problems who has been going there for 15 years.
6 months ago manpreet kaur
Great team! Super communicative and caring
6 months ago Shannan Wheeler
These people are the worst . . Staff is the worst , front desk is horrible , doctors are clueless , all they do is rip people off and sell them things that dogs doesn't need. I do not trust them . I highly do not recommend . Scam artists
6 months ago Vladimir Fedorov
Will absolutely over charge you and have no sense of urgency
4 months ago Kathy Hamre
Took my cat in because she was having urinary issues and I was very worried. Dr. Shim did a wonderful job with my cat and with providing me information and reassurance as we figured out what was needed for my cat. Will definitely be returning.
11 months ago Helena Depina
We were driven to this VCA location because nowhere else could see our dog today. After a 3+ hour wait and many long calls on hold trying to figure out what was going on, we get a blurry screenshot sent to us via text message with a $1,100 bill. We had just spoken to the vet who said nothing was wrong and she recommended only a nausea medication, but the bill listed full abdominal scans, blood work, probiotics, an antibiotic prescription and a fecal sample on top of the exam fee and nausea medicine we spoke to the doctor about. We had to advocate for ourselves to avoid being swindled — we had our real vet (Modern Animal) on a chat feature to cross reference what we were being sold at the VCA. Still waiting for them to bring our dog out and still haven't gotten an updated bill. Avoid this location at all costs.
2 months ago Adam Logan
Everyone at Vca is very friendly and professional. Amazing staff I love the fact that they are open 24 hours 7 days a week...My dogs have been coming here for years. Love how they are with my babies they are always very helpful
2 weeks ago Janice Mitchell
Folks of VCA, I'm trying to remember all of the names of those who have helped me the last few days so excuse me if I miss anyone! Friday night, my little cat fred couldn't pee, and then I found a drop of blood. Took him in at 2:30 in the morning and an amazing receptionist Cece got me set up with Dr Min. Fred was blocked. They explained everything to me and made sure I understood all of the treatment options, and were understanding to my financial situation. Dr Min was constant with text updates, and next day I went to pick Fred up. They wanted more time with him so they offered for comp'd hospital time to make sure he was good to go. Took Fred Home, and unfortunately he wasn't able to pee. Today, he was crying so I took him back, Charlotte was super kind in getting me seen as soon as possible by Dr. Rich. Dr. Rich was able to express Fred's bladder so we confirmed he wasn't blocked, and helped Fred stop being uncomfortable. Fred's ordeal is still ongoing, but regardless of the outcome I can't speak to anything but praise for this place. Staff is extremely kind, and all of them know what they are talking about. I'll always be coming here.
4 months ago Angela McDonough
Everyone here is caring and amazing. It's a plus that they're open 24/7, as my dog has zero regard for things like bank holidays or hours of operation. Thank you for all that you do VCA!!!
8 months ago robert sprague
Top notch service :)
6 months ago Stefan SchnabsiX
My husband and I should have read the review posted before mine. I rescued a puppy (4 weeks old) that was infested with ticks, he wasn't in good shape but he definitely was not dying. We brought him here and they prescribed him an anti tick and flea medicine (nitenpyram), Prazpyrefeb Drontal Plus, some shampoo and a liquid droppers. We followed the instructions and gave him half of the the pill. Before we went to sleep we were caring for the puppy and we even have videos of him walking around, devouring food and full of energy. When I woke up, he was drowsy, He didn't want to eat anything, had diarrhea and kept puking whenever we tried to give him water. He couldn't lift up his head! We took him to the vet again and they said he has a low blood count and wanted to charge us a couple grand to keep him there over night after what seems to be our puppy overdosing from the medication they prescribed. We refused and the lady on the phone said I might as well start looking to euthanize him. We took him home and stayed by his side the whole day giving him honey and water. He kept puking and by the end of the day he started to tremble, have diarrhea then he passed away. It looks to me like the medicine was way too strong for a puppy that was weak. This place does not go for a holistic approach when it comes to saving animals. They just prescribe whatever the symptoms you described and sell you a bunch of medicine that have terrible ingredients. Please check the ingredients on what you give your dogs and don't make the same mistake I did by just trusting strangers even though they are suppose to be professionals.
3 months ago Ben Morton
Yesterday I brought my puppy here for the exam. The vet said they cant find any bug on his body but we got home we found some bugs on the puppy. Then we brought the puppy back to the vet they just told us to keep an eye on our puppy. What kind of service is that. Will not recommend to anyone to this vet.
4 months ago Ginger Doumas
I brought my 18 y/o cat here, she was not doing well. After thousands of dollars worth of testing It was suggested to me to do even more testing. Per a friends suggestion, I decided to get a second opinion from a vet in SM. After the doctor in SM spent 2 minutes looking at her he notified me that she is having kidney failure and it's the most common cause of sickness for elderly cats. He suggested I start her on subqutaneous fluids and that will comfortably keep her alive for a few more years, total cost = $65. He was right, upon treatment she bounced back and has been living her best life. The fluids are injected at home so whenever I needed a refill I would go to this VCA to get the goods as it's in my neighborhood and as a small business owner I like to support small, local businesses. That worked out well until today when I needed a refill and called For it and they explained to me that I needed a check up in order to get a new script. I agreed and asked for an emergency appt and they didn't have anything for 5 days. I explained that I'd be happy to come in 5 days from now but I needed the fluids today as my cat took a turn for the worse and needed her fluids. mark Hubert (sp?) would not approve this and said no script without seeing the cat and that I would have to wait till the check up next week. I explained that I desperately needed the script and I didn't think my cat would make it till then. I also offered to prepay for my visit next week and Bring her in then and he would not budge. Pls think twice before bringing your beloved pet here, other than a convenient location for Wehoans I have found this place to be a total rip off and the employees that work Are not rational human beings. I don't normally write reviews like this and am hoping the mgmt who does read this decides to make some much needed changes.
3 months ago Chris Adler
I am amazed at the love and care from VCA. Whether it be for an appointment for our pup or a question over the phone, the knowledgable doctors and staff always make themselves available. Our pup was being very picky with his food, and we couldn't figure it out! So I called and spoke to Lucy on the phone. She made it so easy and suggested a great solution that worked! Now our little guy is healthy and happy, and Lucy's time and care made it happen. THANK YOU SO MUCH!
4 months ago Micah Littlefield
As a long time customer, I have been very unhappy ever since Dr. Tubby left this hospital. The new vet I was assigned, Rouch, is completely uncommunicative. I do not think he has ever said more than 10 words in any visit. There are more issues, such as always trying to upsell you on procedures which are unecessary and expensive. However, today was the final straw. When I arrived for my appointment I was told they were busy and it would be at least 45 minutes and I would have to wait in the parking lot. Meanwhile, 2 dogs who arrived after me were taken in right away. When I asked why I had to wait when others were seen right away I was told they were walk-ins without appointments. If I wanted immediate attention, or just have them honor my appointment, I would have to pay a $187 fee as a walk in. That is correct, they do not honor appointments because they can charge a higher fee if you do not have an appointment. What a terrible business whose only concern is charging you more money! Just look below, the numerous one star reviews should be a taken seriously before you take your pet here.
4 months ago Steven Anderson
Dr Mark and his team tonight provided exceptional service to my dog Andy. Prior to taking him to VCA, I had taken him to another ER animal hospital in Studio City. Since his symptoms happened shortly after I fed him, I assumed he wasn't feeling well due to possible food poisoning. The ER said it was inconclusive but treated him for possible food poisoning with fluids and stomach relief meds. Although the staff was nice, it ended up not being anything related to food poisoning. I took Andy home and a few hours later, he peed on my sofa which he never does, didn't appear to feel any better and appeared to be in extreme pain when I picked him up. I took him back to the ER in Studio City because something was certainly wrong with him. Luckily, their wait time was 2 hours long which was a blessing because I didn't want to wait and I ended up going to VCA in West Hollywood. What a great decision it was to go elsewhere! Everyone was nice and accommodating as soon as I got to VCA. Even when speaking to the vet tech, she seemed very educated while asking me about Andy's symptoms, I could already see her thinking it wasn't related to food poisoning. After Dr. Mark saw Andy, he advised that more than likely it was related to a hurt bone disc which is far opposite of what the other ER treated him for which tells me they did not even do a thorough adequate exam on him at the previous place. That or inexperienced. In addition, he did not try to rip me off and indicated that if he reacts to the pain meds soon then it is in fact related to his disc. He mentioned no X-ray or MRI is needed. Thanks for the exceptional service during a stressful time. Everybody was so kind and thorough. I did not feel rushed at any point. The receptionists, techs, and doctors took their time to explain everything to me step by step. I feel so relieved now that I know what it is and hope for a speedy recovery. There was not much of a wait time since I was the only one in the lobby. It took 15 mins to see a tech and everything else was prompt. The ER is open 24-7. Worth the drive over the hill. Thank you VCA :)
4 months ago Brianna Staar
VCA location only cares about the money, not the care of your beloved family member. Cold and heartless. When my dog became ill, instead of offering alternatives to save her life, they kept pressuring euthanasia. 5.6.2019 Edit: Once I explained to the vet that I couldn't afford the quoted $5k+ estimate while in hesteric tears, telling him she's my World and I would make payments if he would just save her life... his response was to shrug his shoulders and say, "if you don't have the funds to pay upfront, we should euthanize." I will NEVER go back to VCA and will continue to tell people how heartless they are.
6 months ago Neda
I spoke with a Cece over the phone about a coughing issue with my dog. I wasn't sure how serious it was. She said it didn't sound serious and to request an appointment. I called back again with a suggestion of sending in a video of him coughing to determine whether he should come in. I'm a new pet owner and I even told her that over the phone, so you can imagine my worry about my dog. She VERY rudely told me no and hung up the phone. I will not be taking my dog to this location because of that phone call.
4 months ago Josh Massey
Very hands on, personalized pet care. They took great care of my sick kitten and my doctor followed up multiple times with phone calls to check on his status. Also very easy to get in for an appointment. Everyone here is so sweet.
5 months ago Yasmine Crooks
I rushed my dog into VCA as my usual vet was on vacation. He was in gastrointestinal distress. I was back in a room within 20 min, and they took him back to assess him right away. I waited a bit over an hr in the room for the vet to come, due to another emergency that came in, but expected that. He got fluids, anti-nausea meds, and we decided on a stool study. The vet didn't try to talk me into expensive tests that were not necessary and I appreciated that. The vet tech was sweet and understanding and sampled me a few i/d cans to get us through a couple days as I mentioned he's a picky guy. Highly recommend them for emergency issues and even preventative care. ALSO...got a call from the vet a couple days later checking in on him and to deliver the fecal test results.
5 months ago Vincent Woodhead
Everything was fine until the doctor came in. Went straight to prescribing antibiotics (typical lazy fix that didnt work), which costed $24 ($8 at the local store). While waiting I heard two doctors gossiping about clients and making fun of them out in the hallway. Wanted to charge $1100 for a simple examination ($150 just for doctor to look at results). Tried to hustle the expensive pet food out front (for her benefit)... Come to find out, after looking at the ingredients, they all had the very boutique ingredients she was advocating against. Guess she doesnt even know what she is selling (except her soul). If you want a typical cold-hearted doctor, check this place out!
4 months ago Christina Hanson
I have been taking my pets to this place for YEARS. The staff & doctors there are amazing. They truly care for all their patients and have shown both me & my pets nothing but kindness, patience,concern and professionalism. Dr. Feldman is a brilliant doctor & has changed the veterinary game for me singlehandedly. All the other doctors there are also amazing. Any of my pets health issues thru the years were dealt with efficiently & with the kind of empathy & care one can only hope for. They explain things in detail, take their time with you to address your concerns & questions, and follow up to see how your pet's feeling. A highly personalized experience. I'm not going to address "cost" because I've spared no expense to make sure my pets are healthy & comfortable, however their prices are not unreasonable for what you're getting here start to finish.
6 months ago Patty Cochran
I'm so glad that we went to the VCA in West Hollywood! Dr. Hiebert and the entire team saved Chloes life! Dalmatian Chloe was about to go to heaven till she went into an emergency surgery and our hero Dr. Hiebert and the team from the VCA saved her life so she can celebrate Christmas 2017 with her family!!! The full Story: Dec 19th, 2017: We visited Chloe's best friend Bella who is also an older dog. Usually Chloe always steals her bones and disappears with them to a corner. This time she was simply laying in the corner, she still looked good and healthy, but something was different. She didn't go crazy about going for a walk anymore or greeting the neighbors. Dec 20th 2017: Chloe was basically sleeping all day, not willing to eat anymore. We needed to hand feed her and she threw up all water she took in. And she drank a lot!!! The night before the check up, 4am: My husband and I were crying, because we thought Chloe was going to die, she seemed to be slipping in and out of consciousness. She barely breathed anymore. And didn't even move from one side of the corner to the other. Reading blogs: My husband and I started to google symptoms of dogs with urinary infections: Drinking a lot, can't hold pee, pee smells and is foamy, throwing up water, not willing to eat...it got so bad that we thought she had a kidney failure. As I pressed her gums and released they turned white. A sign of a dying dog. 5AM Calling the emergency vet. They told us that they can't do any treatments during the night. They were very firm but rescheduled my appointment from 9AM to 7:20AM with Dr. Hiebert, who is specialized in emergency scenarios. At 6:30 we were at the VCA cause Chloe was barely capable of walking a few steps. After X-Rays and an ultra shall Dr. Hiebert figured out that she's false pregnant, but is nearly busting in her uterus with infectious puss. She hasn't been spayed and never had babies. Now her uterus was filled with bacteria and was bad. Dr. Hiebert explained us that the surgery is complicated. When the uterus bursts or leaks and the puss goes into the blood she won't survive. My husband and I were a mess. And waiting for more information in the office we looked up the reviews on yelp, what freaked us out even more, cause they aren't good. I told my husband: I trust them, trust me. One of the best decisions of our life! 10AM: Chloe is scheduled for surgery. 12PM: We called in but she was still getting hydrated and about to go in. 2PM: Dr. Hiebert send us a very nice text message that the surgery went well and Chloe is recovering. Dec 22nd 2017: 12PM We called in to ask how Chloe is doing, she was a little cold this morning and they tried to get her off the hydration at 2PM and we should call after 5PM. 6PM: We picked Chloe up in a great mood. Thank you all!!! 5 days later, Chloe has more energy than we have seen in months! :)
10 months ago justin baca
By yet THE WORST STAFF i've EVER came across at an animal hospital. I drove an hour drive just to get racially profiled. I am so angry they wasted my gas and my time. I had booked an appointment for my 8 year old chihuahua at 8:30am we were running a little late due to traffic, so i called and made sure i would still be able to walk in. The WHITE lady on the phone said it was fine i would just be considered a walk in instead of an appointment but that i could walk in and be able to wait, i said ok that's fine because like i had mentioned i drove over an hour. I left my house at 6:30am, i get there around 8:58am (APPOINTMENT AT 8:30am but walking as a walk in like she said that was able to ). When i got there i walked in and immediately felt unwelcomed. I was looked at weird by the front desk and to be TOLD I COULD NOT WAIT AND HAD TO BOOK ANOTHER APPOINTMENT. When i had specifically asked her through the phone if i could wait. I never talked to her bad once, or disrespected her to be treated how i was. "We are fully booked today sorry". WHAT EXACTLY DO YOU MEAN I LITERALLY GOT OFF THE PHONE WITH YOU 10 MINUTES AGO THE PLACE WAS EMPTY NO ONE WAS THERE YET. I wasn't expected to be taken in fast i was willing to wait the wait even though there was literally no one there. Even after i explained how much of a struggle it was to get there she didn't even let me finish off my sentence and proceeded to say i couldn't wait here and told me "Its more expensive when it's not a booked appointment ". WHAT ? Are you trying to say i can't afford whats being charged ?? I HAD AN APPOINTMENT , i let you know before i got there. You were so nice through the phone and from a sudden glance at me and (WHICH I TOTALLY KNOW ITS BC HOW I LOOKED THE DISGUSTING LOOK ON YOUR WHITE FACE THAT EVEN THE LADY NEXT TO YOU LOOKED SHOCKED BY YOUR ACTIONS , DIDNT EVEN SAY A WORD) you kick me out ? DO NOT COME HERE. DO NOT WASTE YOUR TIME. THE ONE STARS ARE TRUE THEY ARE ONLY OUT FOR THE MONEY !!!!!!! COLD, HEARTLESS.
6 months ago Poumposhka
This place is disgusting how much they charge people. I have 2 French bull dog puppies.. they want to charge $900 each to have them fixed.. DO NOT STEP INSIDE THE PLACE. The Girl on the phone told me.. Take your dogs somewhere else, we are to expansive.. There own employees point you away from them.. They dont care about animals, they care about $$$$$ You response is not accurate.. we are doing exactly what your employee told us todo.. go somewhere else.. $900 each dog to have them fix is a crime. There is no reason to email you. This is un ethical and out of control.
6 months ago Adam Pusey
AVOID THIS HOSPITAL AT ALL COSTS! WE HAD A HORRIBLE EXPERIENCE HERE. PLEASE READ BELOW. Like most of the comments on here which add up to this hospital's low 2.8 rating, I'm here to confirm as a prior customer of theirs for 2 years, that this hospital only cares about money. It's a business and I understand that they have every right to charge whatever they feel is "adequate" BUT they should at least pretend to care about the animals that come under their care. My service dog, Polly is currently completely BLIND because this hospital, especially Dr. Ryan Rouch have no clue what they're doing. Dr. Rouch, with his bored expression and annoyed and constant eye-rolling at my anxious concerns the last time I went to this hospital, diagnosed my dog with a superficial ulcer on 2/20/18 without looking at her medical history. He only performed an eye stain test and not the whole list of procedures for a dog with a history like Polly's. He told me that the wound would heal within 2-3 days even though her eye looked pretty bad but since I had been a customer of theirs for 2 years, I trusted their judgement despite me being anxious about his diagnosis. At home, the dog's condition didn't get better, it stayed the same even with the prescribed medication. I emailed the doctor and after 2 useless emails from his part, his nurse finally called me on 2/24/18 because of my emergency email the night before. Why didn't Dr. Rouch ask me to come in on 2/23 after he saw my email where I told him that my dog still couldn't see and was squinting? Why not refer me to the emergency room on 2/20 when her records show that she suffers from dry eye+ Pigmentary Keratitis? No one showed him my dog's charts, nor would he care if he saw them because all they care about is MONEY. On 2/24/18 when I went in to see the same Dr. Rouch, he looked as bored and uncaring as ever, he told me that Polly's "superficial ulcer" had turned into an emergency. He said that the ulcer was deep in her cornea. He told me to go to VCA West LA Emergency Hospital right away. He said it without emotion, as is typical of him since most of the time he looks like he's half asleep. I almost cried. I got into my car and immediately drove to Santa Monica to VCA West LA where they told me that Polly's condition was really bad. They told me she had a melting ulcer that was eating away at her eye and needed surgery right away. That day I had to pay $4,500 out of pocket as a deposit or else they wouldn't operate. If you look at the many articles online, superficial ulcers with dogs with per-existing eye conditions can turn into melting ulcers if the proper steps are not taken, something that VCA TLC should known since they're veterinarians. I am now in the process of suing them because of the above stated. Again, please avoid going to this hospital. Go instead to a non-VCA or instead go to the VCA West LA Hospital where they're also hungry for money but at least they CARE for your dog and know what the hell they're talking about just by SEEING your dog upon meeting you. Thanks to the deposit of $4,598 for Polly surgery and medications spent at VCA West LA Emergency Hospital, $200 at VCA TLC and additional losses of about $1,152 (for 3-6 months which is the amount of time it will take for Polly to heal) because my wife had to technically quit most of her days at work and now only works SAT-Sun because Polly requires 24/7 care, plus other expenses due to my time out of work in the morning to care for her, we have lost well OVER $10,000 because this hospital FAILED to take my dog's previous medical history in consideration. You'll see that if you go to this location, you'll feel as though they are rushing you to get the hell out. You can barely ask questions and of course they don't take responsibilities for their mistakes.
2 months ago Michael V
I've been going to Dr. Hiebert and his team for almost 4 years now. One of my girls had some scary symptoms yesterday, throwing up water, crying out in pain. I was so freaked out. I called VCA immediately, and they squeezed me in with another vet, Dr. Matloob, as Dr. Hiebert was booked and in surgeries. Dr. Matloob was caring and knowledgeable, and suggested two options, both of which were reasonable in price. Thankfully my little Megan is feeling much better today after some anti-nausea meds and re-hydration. Reading some of the other reviews, with regards to the vets, it's like with any hospital, some doctors you will like, some you won't. Luckily I've found all the vet techs, the two vets, and one specialist I've seen there to be wonderfully caring - otherwise I wouldn't have returned. The front desk is sometimes a little cooler, but they are front facing, and frankly I've seen people be rude to them. With what they encounter on a daily basis with emergencies and such, an element of apathy comes into play. Every time I've called in, and it's been at all hours with regards to my three senior dogs, the persons I've spoken with were all friendly and helpful. Thanks for caring!
10 months ago Patty OConnor
Emergency appointment within one hour. Melissa is a terrific gate keeper. Erin great nurse. Dr Chiang professional The bill came in under the estimate. I got my cat home in time for Christmas. Recommend!
9 months ago Glock Guy
While I've dealt with two employees here (one, a doctor from the Santa Monica office; the other, a receptionist) who are friendly and helpful, the rest of the staff, including the vets, are despicable. Without going into the details of our three visits, know that this office is solely interested in getting you in for appointments (to charge for the visit) and in administering whichever treatment the vet deems most profitable for them. After being obviously ignored on multiple issues and disrespected on multiple occasions, my wife and I will NEVER be returning- sad, since we both come from families which have used VCA offices for decades.
2 months ago Gloria Robinson
Absolutely wonderful caring loving doctors.... front desk staff and nurse/ assistant/ tech staff. I truly wish I could have health care as great as they provide
8 months ago Tommy Davidsons
I was so disheartened to see all the bad reviews on this facility. Perhaps things changed. Yesterday, my beautiful Malinois was attacked by a pit bull on Runyon Canyon. He locked onto my dog's lower leg, and tore it, exposing the bone, and tearing an artery. I immediately applied a tourniquet, and luckily there was a doctor hiking, and she tied the artery in a knot. But he had still lost a massive amount of blood during that time. People all over helped, which I'll skip because it's not pertinent to TLC VCA. My friend drove us to a vet on Sunset, which was like a bad sitcom. We left, and my friend called TLC. When we pulled in, 3 techs were already in the parking lot waiting for us. They offered to carry him in for me, but I did it. They led the way, and already had a triage set up, with 7 techs, maybe 9, but it was a full on team. Dr. Hannigan immediately put a stethoscope to his chest, and said, "He's got a strong heart beat! Let's move." Yes, it was like out of a movie. A couple of techs took me into a room, brought me water, and wipes as I was drenched in my boy's blood. After a short while, Dr. Hannigan came in, and talked with me. He seemed to take this very personally. He first explained everything, then he said, "Now the part I hate. This is the work up." He showed me the price. Yes, it was expensive. But I will never have children, my closest family is 1000's of miles away, and I'll likely never marry again. My two dogs mean everything to me, and I will do whatever it takes. I told him I had pet insurance (go get it!), and with a huge sigh, he said, "Okay. We're going into surgery right now. We're doing everything and anything for him." I went back with my friend to get my car, and came back. I still had my other dog with me. The staff, and other clients, were terribly concerned, and very sweet to me. After a while, Dr. Hannigan came out, and said he was going to be okay. He was very thorough in telling me everything. Mind you, I have several certifications etc, so it is usually easy for me to follow all the medical lingo. If people don't understand what a doc is telling them, don't be afraid to ask for clarification. I then got to go back and visit with Onyx for a couple of hours. Techs, Dr. Hannigan, and other docs kept coming over, checking on us, bringing me and my other dog, Melee, blankets to sit/lie on. They let my best friend come back and hang for another hour. So anyway, that's my opinion on this place. I wish I could buy them all new cars. The techs, insurance girls, front desk crew, the doctors. All amazing, and truly caring.
6 months ago Dave L
Been taking my cats here for the past couple years, as far as shots and checkups it has been okay although pretty pricey. Took one cat in to have a tooth extraction recently and also to be groomed while under anesthesia and he was returned to me with the whiskers on the right side of his face shaved off. When I called to ask what happened I was told "it must have been an accident"... Will be the last time I take my pets here, if I am going to be robbed and overcharged the least they could do is a good job on something so simple. Don't take your pets here, they only care about money.
10 months ago JoAnn Joseph
Took my dog in on a Sunday after he had an allergic reaction to a bug bite. I called a few places before coming to VCA and none were as friendly or willing to accommodate as the folks at VCA. The staff on the phone and at the front desk (Melissa & August) were very friendly during a very stressful time. They were able to see my dog pretty quickly even though we were walk-ins and they were busy. Nurses were excellent--polite and took the time to explain exactly what was wrong with my dog and what they were going to do to treat him. The vet (Dr. Chang) was also great--very friendly, informative, and great with my dog. It is definitely worth mentioning that the visit was much more affordable than I expected. I needed a new vet in the area and am so glad I found this place. I will definitely be coming back for my pet's regular visits.
8 months ago Geronimo Ramberg
Wasn't expecting a lot from a "chain" vet service but I must say, I was duly impressed. Melissa at the front desk was AMAZING. Personable, understood my situation and made it possible to get my grumpy dog in and out in a pretty short amount of time. Dr. T was lovely and answered all my questions and made my dog fall in love. And the guy who gave the shot (sorry, didn't get your name) was just LOVELY and caring. Quick with the treats and thorough with the care. They all made this nervous Nellie Dog-mom feel like she and her pup were in good hands. Highly recommend and the wait wasn't any longer than any other vet's office would be. PS. for everyone saying that they over-charge. I did not find that to be the case. When they realized that all I needed was an update to my Bortatella shot and that my Olive McPickles was a rescue, they waived the office visit fee and charge me ONLY for the shot ($34). Reasonable price, saw me quickly and were incredibly nice in the process.
2 months ago Jessica Joss
I'm hoping my animal stays well. They definitely moved quickly w the surgery and his post op but they are 100% really focused on the money at check out time to the detriment of the animals welfare and their bill does seem quite high .... To be continued & fingers crossed.
8 months ago Michelle Prenosil
My cat suddenly became ill as a result of my best guess at the time, swallowing a dropped pill of a medication I take. And appearing really ill I needed to take her into a vet fast. But being still new to Los Angeles as a resident I hadn't yet searched for, found, and established a vet for my two cats. So I asked my brother, a long time resident of Los Angeles, where he took his cat. And I called his vet and they told me my issue was an emergency and they advised me to contact this other vet in the city VCA TLC Animal Hospital, so I did. I took my cat in and right off the bat they said as this wasn't a normal scheduled visit but instead an "emergency case" I was already going to have to pay them well over a hundred dollars just for them to look at my ill cat. Then a doctor told me that I would have to spend $65 just so they could call an outside person who specializes in toxicology so that person could look up info on the possible swallowed medication and provide specialized info this doctor said she didn't possess. Which seemed a bit odd as based on human reactions it was going to do these obvious things and clearly you wanted to get it out of the cat's system with the aid of fluids, hydration and other obvious ways. But OK, you're the trained doctor and I'm not. My cat is sick. I love my cat. I'll pay the additional $65. Then the doctor who looked my cat over is back and I'm called into a room to talk to her further. The doctor then says a few brief expected, logical things about treating my cat as she holds a sheet of paper in her hand. Which she passes to me as the suggested treatment plan. Which despite the fact the human medication swallowed affects humans for 7-9 hours, the doctor is now telling me the toxicology expert has said, with it being a cat who swallowed the pill, could be affecting my cat dangerously for 48 hours. OK doctor. So the plan was for a 48-hour-long stay. And included was just a couple normal tests such as a general blood test and an x-ray and obvious treatment with hydration and oxygen until the pill's chemical effects waned and it was out of her system enough. Finally looking at the price for this basic treatment plan my jaw hits the floor ever so loudly and confused stuttering erupts stumbling out my open mouth with sudden questions about how much within this plan is absolutely necessary emerging. Because dropping one FDA approved safe pill that my cat stupidly ate suddenly now on top of nearly $200 for the checkup and call in to the toxicology person to do the seemingly equivalent of a Google search, was going to cost me an additional $1,500 to $1,800. Being more than I could afford, I asked again what wasn't essentially necessary and got the 48 hour plan cut in half to a 24 hour plan. However cutting the total stay by half still somehow only brought my estimate down to around $1,400. Now a week and a half later with my other cat who has respiratory problems suddenly becoming very ill, catching something from the cat I had taken in who has been sick and has been sneezing/coughing having maybe caught something at the VCA TLC Animal Hospital from another animal, perhaps not being properly boarded and separated from the other animals, I am again faced with taking a cat into a vet. And looking for the VCA TLC Animal Hospital's number online I come across all these bad reviews with a story strangely similar to mine. The original 48 hour treatment estimate sits in my lap as I type this IV Fluids Setup - $142.75. IV Fluid Maintenance/hr (48 hours) - $182.40. $142.75 for a person with the equivalent of a nursing degree to take two minutes and inject a needle/tube IV? $182.40 for a person to check the well taped-up IV needle/tube doesn't remove itself and the IV fluid bag stays filled/is replaced? Was I exploited/duped? I do not wish to disparage unfairly. My cat now seems healthy. The vet staff were quite pleasant. Who determines the costs, the concerned doctors/staff or outside management? I don't have all the facts to pass judgement.
11 months ago ajinkya s
This Hospital is not good 4 years ago I bring my dog, i was recommended from a friend.,and my veterinary. The result $ 3900.00 around this amount, and 1 hour later they call me to go there and my dog he was dead. Not good please. I don't recommend
8 months ago Susie Cortazar
After bringing my dogs here for 9 years, we will not be here again. While the Drs have always been kind - I've had multiple bad experiences with the front desk staff. For the prices they charge - I would recommend another office.
2 months ago Tim Sowell
I had to put down my cat Victor yesterday because he had advance cancer and there was nothing else we could do. Although I was in an extremely painful situation, all the staff from the front desk to the doctor were very kind. Dr Stephen Spence is truly amazing, he was very professional and firm in a kindly manner. Will definitely recommend him as a vet. When I will be over my grief will contact them and Dr Spence to be my main vet and location for his brother Marius (who is healthy). I really would love them to know how thankful I am for their kindness. Thanks to you all! Must be rewarded - Virginie Humblet
8 months ago Jennifer Polk
Sorry to hear all the bad reviews. They have been great for my dog. She got a bee sting and they didn't charge me for the visit because she was going to be alright. They examined her knees because her sockets are loose and they didn't find anything to bring her back on.
2 months ago
Popular places from the category Animal hospital