Mission Veterinary Clinic & Animal Emergency Hospital
Animal hospital Mission Veterinary Clinic & Animal Emergency Hospital, 16907 San Fernando Mission Blvd, Granada Hills, CA 91344, United States:
220 reviews
of users and employees, detailed information about the address, opening hours, location on the map, attendance, photos, menus, phone number and a huge amount of other detailed and useful information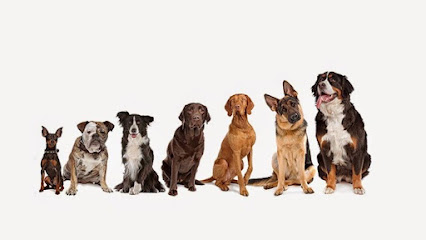 Address:
16907 San Fernando Mission Blvd, Granada Hills, CA 91344, United States
GPS coordinates
Latitude:
34.2722717
Longitude:
-118.5004187
reviews Krista Datzek
I was really happy with their walk in service I was there at 9 and they helped me at 11 so yes expect to wait a minimum of two hours for a walk in. But the service is the same even tho I was there late at night, I was really happy on how nice they were and how much they helped me out with my cat Fígaro, he is feeling all better now from his eye infection.
7 months ago Juan Lima
I never like to leave bad reviews but this has to be known. The two times I've been here they go to the extreme with the medical care just to get money. Thankfully, both times I refused and got a second opinion and there was a solution that did not require an Excessive amount of money. If it's urgent care I go to VCA veterinarian specialist of the valley. They don't even have a surgeon on site. So they gave me a solution without an extreme resolution that would have cost me over 2000$ And If surgery or something else is needed it give you the time to look at different business and make the best price decision. However, from this place I have take the medication they advice and refrain from everything else they try to pressure me to get (they make it sounds like it's needed to have him get better). I almost paid for everything because I was feeling hopeless and just wanted to help my dog. But try get a second or third opinion from other professionals.
7 months ago Mark Gelband
Waited 1 hour 45 minutes in parking lot for emergency service. My daughters dog was attacked by our other dog. Needed stitches under jaw and 1 stitch above eye. Charged $1700. Also said her jaw might be broken and need to take her to a specialist. I asked them if they could reduce their price as my daughter is unemployed at this time and they said no way! They don't change their prices for anyone. They kept her dog until the next day. When I called to check on dog they said the tech was going to call in 30 minutes to let us know how she is doing and what time to pick her up. 2 hours later- no call. Daughter had to call and they said- oh she is ready to go home. Brought the dog to my vet- he looked her over and said no broken jaw! And he said we were overcharged! By $1000. Never go here! Big rip off.
10 months ago Diego Saenz
Worst vet clinic ever! They did annual shots of my cat. After the vaccination my cat started to act strange. Then I went there to ask if it's side effect of the vaccine but they said they charge to check my cat. That's unbelievable. Also in 1 year they increased 12 dollar vaccine price outrageously! So uncared people. For this place everything is money!
7 months ago Zevi Posner
Incredible place. We were so moved by the care our dog received. I don't think we could've found anywhere better for him to be treated and convalesce. The pricing was incredibly fair and they gave us so much more than what we paid for. Eternally grateful for this clinic and its team!
4 months ago Everett Carpenter
My dog was vomiting blood. And they took my money and tried to send me home without even looking at him. I forced them to do an X-ray because he looked like he was choking. And they charged me $500 for X-rays and sedation. Told me my dog might have pneumonia. Didn't treat him and sent us home. All I needed was antibiotics. They pushed for other unnecessary further testing instead. To take more money from me. Both times I took my dog they were too scared to go near him. They took my money and sent us home without treating or looking at him. Save your time and money. I only went back the second time because I was desperate. It was covid times. No one could see my dog. And he was vomiting blood. My dog is an Akita breed. I ended up taking him to the hospital and paying $2k. Turns out he did have pneumonia. After all that time and money and running around during covid. $2500, 2 X-rays, heavily sedating him twice in one day, I finally got him antibiotics.
11 months ago Jeff Spainhower
I don't recommend this place to anyone. As walking client wait for 2 and half hours to go in. They send some technician who had no idea about his job! Then they made me wait 2 more hours to give my dog injection and the name of the medications. They disrespect you if you don't agree to pay them for unnecessary things! Very unprofessional, and disrespectful.
7 months ago Renee Thompson
They diagnosed my 11 yr old cat Maggy w/a lung infection & charged me$ 725 total. One of the employees( a muscular guy w light brown hair wearing a small stud earring in one ear) seemed quite rude & condescending. I really hope my precious kitty gets well but they ought to be ashamed of themselves for over-charging my 91 yr old dad & I who aren't rich & taking advantage of others as well , especially after a difficult year like this one. Will NOT be going back there! Note: My cat passed away yesterday & I wish they had been honest w/me about her condition so I didn't have to watch her die in front of me after admistrating one of the useless pills they prescribed her. Please don't give this place your business..!????
1 week ago Michelle Childers
I wish I could give this place 0 stars. This Vet is the least caring human being I have ever met. Took my cat whose toe was bleeding and I was given a estimate of over $1,000 for a bleeding toe. I paid $200 for the visit and antibiotics, which BTW cost me over $100 (and elsewhere is less $25), and he didn't even put a bandage on it or clean the wound or anything. Heartless. Unbelievable. Don't think just because the visit is bit cheaper, they won't get you some other way. Stay away!
3 months ago James Eastman
This group has been such a blessing! They have been able to offer convenient services for emergent care as well as follow up care. They are very caring and patient and are reasonably priced. I am very thankful they are available.
2 weeks ago Odelia Tianu
This veterinarian is one of SFV most welcoming clinics for animals there reliable and will make an emergency visit if needed That is key with animals because you never know what your pet needs Also reasonable price compared to other vet's
1 month ago Von Swayley
I do NOT recommend this place to family and friends. Dr. is good, but the service is very poor. Very difficult to get a report from the Vet about blood results on my dog. Very difficult to communicate with front desk. Very difficult to get them to e-mail lab results. Very difficult to have them to approve refills to the dog's pharmacy. it is very stressful.
3 months ago Neetu Shokar
If your cat is sick and in urgent need of veterinary services, and you're feeling fragile because seeing your baby in pain hurts you then definitely DO NOT GO HERE! I was told on the phone 3 times throughout the day to bring my cat in after 7pm since there were no day time bookings available. I called again around 7pm they said bring her in. I get there after a stressful half hour drive with sick kitty and call from the parking lot and they tell me "come in to fill out paperwork its about a 40 minute wait". When I walked in literally not 1 minute later they started to take my info (the first lady who was shorter and younger was actually nice and seemed to truly care. The tall one with the curly hair was absolutely cold) but right then the cold one came out and said they wouldn't see us. They'd apparently gotten 2 emergency surgeries in earlier that night. I thought that's what ERs did though was see clients in urgent need? Why don't you have a 2and vet on call for times like this when you get slammed? Why tell me to come in so many times including from the parking lot, if you know you're not going to see anymore clients? It stressed my cat out which made me mad. And mad Libby attempts to control her anger by writing poorly worded, barbed and not so pithy Google reviews.
9 months ago Ben Spuller
Do not come here. The Dr that looked at my dog walked in for 5 minutes, told me it might be this or that but I can't check, I can send you to a specialist. Gave me no useful information and I walked out as clueless about my dogs issue as I was when I walked in. Seems like the Dr there tries to send everyone to a specialist because he doesn't know how do anything but scam people out their money. They do not care about your pets. Please go somewhere else.
8 months ago Connie Gammell
No orthopedic specialist despite having booked the appointment for the specific reason of seeing one (and the receptionist telling us to come in at 1:30 on a saturday because "that's when the doctor will be in."). Waited 60 min after appt time for 30 seconds of doc's "time." My dog had a limp and he didn't even watch her walk. Touched the legs and said "growing pains." Left the room to get x-ray estimates and never saw him again. Ok. Very disappointed.
1 week ago Amsal Solaiman
To whoever gets to read this, this place DOES NOT CARE about your pet! All they care about is how much money they make off your pet! I brought my pet in a few weeks ago, spent almost $800 and still my pet suffering from same skin condition, not to mention how rude their receptionist are on the phone, and their lack of response when you request something via phone. I wanted to refill a prescription and they wanted me to bring my dog just for that, really? another $69 per visit charge, go find another VET that cares for your little ones, this VET is the worst and they should not banned really! I'd put a negative star if I could, they're the WORST!
3 months ago Mikhail Zhernenkov
I wish I could give this place 0 stars. This Vet is the least caring human being I have ever met. Took my cat whose toe was bleeding, and I was given an estimate of over $1,000 to clean up and patch up a bleeding toe. I paid $200 for the visit and antibiotics, which BTW cost me over $100 (and elsewhere is less $25), and he did not even put a bandage on it or clean the wound or anything. Heartless. Unbelievable. Do not think just because the visit is bit cheaper, they will not get you some other way. Stay away!
2 months ago William Pierce
Ashley at the front desk is extremely rude and apathetic. Definitely not the place you want to go of you care about your pets. Especially if it's any sort of emergency.
1 month ago Liz Heisler
Dr. G Danny and Gabriel have taken excellent care of all our pets. My min pin service dog which means the absolute world to me has been saved twice. Once by a dog attack where her neck was ripped open and then recently she had 4 huge bladder stones sepsis and liver problems. Dr G saved her life and Danny and Gabriel always gave me that extra 5 minutes to explain everything. The front office staff never cared how many times I called for updates. We feel we are part of a family and our animals are truly loved.
5 months ago David Moore
Just what you need anywhere you go for a service. Nice, friendly, efficient people and affordable prices. And almost no waiting time. First time for me taking my dogs to any Veterinarian. Great experience. Thanks
6 months ago Louis Orsi
DO NOT TRUST THESE UNPROFESSIONAL INDIVIDUALS TO HELP YOU OR YOUR FUR BABY. THEY ARE INEXPERIENCED, UNPROFESSIONAL, AND DEFINITELY RUDE. I spoke to Danny the manager and he told me I can schedule an appointment for a recheck free of charge...i scheduled an appointment and arrived today 5/20/20 they told me I have to be wait listed for 1 30 minute. I called and verified the place I am for wait list and they said another 45 minutes. So, I was patient I arrived to the clinic and they said I need to wait an additional 30 minutes. I explained I'm only there for a re-check (after first treatment vet just needs to check and make sure things are fine). First thing they did is tell me "you can go to a different hospital". Next thing they did was ask me to wait outside when no one was in the office....i feel discriminated against. The front desk girls definitely need more training. They also claimed that I spoke with a girl who was new to the job. They not only told me to wait outside but told me that the doctor does not want to take me as a patient....how unprofessional....like I said do not attempt to trust them with your fur baby, if they are rude to humans imagine what they would do to your pets behind the doors. Seems like they don't have respect for themselves including their so called manager. Oh and not to forget to mention the vet is also clueless as to what he is doing...we went in and already knew about my dogs diagnosis and treatment...waist of money and time and spent $900....FYI my dog is still not healed....the reviews are right they probably did give a misdiagnosis
8 months ago Andrew Lara
If you care about your pets at all, do NOT bring them here! This so called "vet" doesn't know anything about animals. He misdiagnosed my dog on 3 separate occasions, each time prescribing medications and procedures that I later found out my dog didn't need and actually made him worse: Unfortunately I found out too late, and my otherwise, healthy 6yr old maltese died. I was 8 months pregnant at the time and my husband had just lost his job because of the pandemic. We barely had enough for ourselves and yet I paid this man's overcharged rates just to lose my dog in the end. And what is worse is not once did he even care enough to call to offer his sympathy. Instead I get a letter saying that i shouldn't expect to get any money back because i signed a waiver! Absolutely horrifying!
8 months ago Caroline Walker
DANGER, THEY DO NOT TEST CATS FOR PARVO EVEN IF THEY ARE SHOWING SYMPTOMS -- SUPER DEADLY AND VERY CONTAGIOUS. I told them my cat might have parvo and they wanted to take her into a non-contained room with other animals in the area. Parvo can be transmitted on clothing and is deadly. IN ADDITION: The vet techs are very kind and clearly care about the animals. However, Dr. Gurmani gave us conflicting information about our hospitalized cat and we found our he wasn't even looking at her chart when speaking with us and giving us this information. It was unprofessional and dangerous. He said, "I guess you can take your cat home" while my cat was in the ER. He told us my cats x-ray showed serious lower intestinal inflammation while Dr. Li said they looked perfectly normal. I heard Gurmani yelling to his vet tech in the background asking for information on the cat. We took her out and transferred her to another facility. This place is a Joke.
2 months ago Wannetta Crim
Great Quality and Fast Service. Excellent prices on Vaccinations. Doctors are compassionate and provide effective treatments for my dogs. This is one of the best Veterinary Clinic and Animal Emergency Hospital that I have taken and will continue to take my pets to.
3 weeks ago Phil Probert
The clinic took real good care of smokie during her time of need.. I called everyday if not 2 times a day. One in morning and one in afternoon. Every time I called they were nice never rude. Always seemed happy like they love their job and clients. Answered all my questions. Thank you so much for your love and care to my smokie while I was able too.
7 months ago sam g
Suppose to be an animal hospital but they won't help rabbits.
7 months ago Lou J
This has been my pets' clinic/vet. I took in my puppy for a wellness exam, and the vet who was there that day didn't even check on her. Barely touched her and most of the touch were only petting her. He literally just listened to her heart, said that she's okay, and was charged $50 for it. Just gave me an advice regarding fixing my pet and that was it. What a waste.
10 months ago Peter V
Killed a sweet angel cat by overdosing on anesthesia. This is inexcusable. This is the staffs error, and needs to be stopped. This will happen again.
10 months ago Chelsea Cooler
This was my third visit, i've had a great experience overall, especially today on this visit with Dr. Danny he was one of the best, explain to me exactly what was going on with my precious little one all my concerns answered without me even asking I really appreciate that and truly professional. Their prices are fair and honest that is as well to be appreciated. Overall a great place I do recommend it . Front office excellent.
9 months ago Allyson K
If I could I would leave negative 100 stars! Last year we brought my cat when she got out and messed up her claws to the point where they looked like brushes and they were bleeding we get there and tell us they can't help us and not even give us information for a closer place or any recommendations on what we can do to help her at home. Tonight we run in another incident with my other cat and decide to give them a second chance. We get there and this time they were better in the front desk. We finally get into the back room and the person who helped us out with getting his weight and etc. Was great. We thought we were headed to a right direction. Till the vet walks in. Very old man that given give two cares about what is coming out of my mouth. Not listening to the reason why we are there and keeps interrupting me as I am trying to explain to him. Everyone else understood why I was there and he kept repeating that my cats eye is a goner and we need to go to a eye specialist. When nowhere in that conversation was it about my cats eye being able to come back to a full health. MY CATS EYE WAS BLEATING FROM A SCRATCH THAT HE GOT! I hope everyone reads this and really goes to a place where they care to treat the pet you care about.
9 months ago Caroline Debnam
Avoid this place like the plague. My wife and I took our 12 week old kitten here for some issues that we were told was a case of upper respiratory infection. Turned out our kitten was actually suffering from a portosystemic (a serious and fatal condition that impedes liver function) which was in its late stages. This was confirmed by other vets after getting a second opinion. We had to put the kitten down as a result. Had this vet shown a little more interest in doing his job perhaps there would have been some alternatives for treatment. The staff there seemed quite apathetic and unwilling to discuss options either in diagnosis or treatment. But they were all too willing to charge for what little they DID do...
7 months ago Mark N
This veterinarian can be best considered as an Urgent care/emergency for our fur babies. It's on the expensive side but any medical care coming out of pocket is going to sting when paying. They're willing to work with you and provide the services you can afford to help your pup (or cat) feel comfortable and usually that's plenty to get them back on their feet. I've had to take pets to say our last goodbyes and have taken others home thanks to the care provided by Mission Veterinarian Clinic. Only thing that can improve my experience is having everything free but most things in life are not...
6 months ago Mike Fieweger
Love this place. They're quick and they have good prices. Very easy process. Thank you!
7 months ago Jim Cooper
I called prior to taking my dog for the walk in services at 6:25 pm, first off the receptionist put me on hold for 20 minutes. Not on acknowledgment to the hold at all, so I hung up and called back. She kindly answered and asked what I needed? First I told her I was on hold for 20 minutes, she then said they were very busy but she can take the call now. She advised me that the wait time would 2 hours. I asked her to call me when my dog would be next and I'll drive right out there instead of waiting in my car with a large dog. At the 2 hour mark I drove there being it's quite a distance from our home. There were 2 cars out front. Once in front of their door, I called to see how much longer I would have to wait? She told me there were four other people in front of me and that it would be a 2 hour wait. So now after 2 hours, I was told another two hours. Then she suggested another vet even much further away for me and my dog. Basically we were turned away having traveled and being at their door. Not the kind of care, nor concern I expected from a vet.
5 months ago Jay Antonelli
Took my dog in on 03/03 due to flaky skin, and blisters. They tested him and said they would get back to me with the results.No one did so I called in today 03/18 and to my surprise they results were in and they have no idea why no one called me. So my dog has Ringworm mind you I took him to a groomer today and ha to call them to give them the bad news to make sure and make them aware so that other furry pets do not get this. Jessica called me back after I called in but for some reason said the Veterinarian would not call me back. After I spent so much $ with them I cannot believe the type of service they give people. I think I got more information online than what they have given me. Just use a shampoo to treat it. My poor doggie has blisters all over his body. If I could give 0 stars I would. I do not recommend this place at all. Posing this on Social Media as well to make people aware of this.
10 months ago Horst Langenstein
Easy access, great parking, clean facility, very friendly staff , very reasonable prices. No money driven and honest. I highly recommend mission veterinary clinic.
8 months ago Kenna Greer
HATE TO BE THAT PERSON LEAVING A BAD REVIEW,THE LADIES IN THE FRONT WERE NICE BUT I WAITED 3 OR 4 HOURS IN MY CAR AND WHEN I WENT INSIDE TO CHECK WHAT'S TAKING SO LONG THEY SAID THEY HAD CALLED ME BUT TURNS OUT THEY HAD MY NUMBER WRITTEN DOWN WRONG SO THE VET COULDN'T SEE ME ANYMORE BECAUSE THEY WERE DOING SURGERY ON ANOTHER CLIENT.SUCH MISTAKES SHOULDN'T BE MADE WHEN THIS IS AN EMERGENCY VET CLINIC.
2 weeks ago Bella A
Do not take your puppy or dog here if you want a professional and a thorough examination. They refuse to answer your questions! They did not seem to care for my puppy and only saw an opportunity to order a bunch of tests and inflate the price of the visit without providing reason.
5 months ago Jason Kracht
I took my French bulldog there and I had an appointment. Had to wait for one hour. When I did see Nahkla, the vet he poked his head in the door and for no longer then 7 seconds, never examined her and said she has an allergy. Beware! This doctor? only cares about how much he can get. I was a fool to pay it. I should have paid for the office visit and run out the door. Never again. And she still has the allergy. This guy doesn't even deserve one star! Stay away from this place!!
8 months ago Gary Tenn
I took my dog on May 29th because she had her two back lega paralyzed. The vet said that its only a pinched nerve in her spinal cord and that she will recover. Today, two days later, she died. This misdiagnose is horrible because it caused her to suffer a lot more than if they had put her down on Saturday but they wanted to charge us more money with treatment. The treatment seemed to make her worse. I highly recommend to not take your pet here. Seems like they only care for money.
3 weeks ago Emma Jarvis
I They are amazing they where so helpful with my Zoey who was in a lot of pain and really need there help. Thank you so much for everything you guys did for her I absolutely love the bright Pink cast you guys put on her arm my daughter Zoeys owner loved it. The front front desk girls where so helpful and comfortable sweet and understanding of my puppies needs will definitely Recommend this location absolutely recommend this location vets here are so amazing. Thanks you so much for taking such good care of our Zoey who was in a lot of pain when we took her in. Thank you for her beautiful pink Cast my daughter who is Also the owner of Zoey was completely in love with it.. the lady's in the front desk are so welcoming so helpful and so sweet. Thank you all for everything we can't thank you enough for everything.
7 months ago Kortney Kaiser
We will definitely go back , it was clean , the staff was caring and professional etc.. And they help saved our kitten that we rescued ❤️❤️❤️
8 months ago Jerry Apple
My experience was amazing, great customer service and professional personnel. Keep it up. I will refer anyone I know that owns a pet.
3 weeks ago Kevin Walsh
Very expensive and gave wrong dx, i gave my poor baby unnecessary medications and put him through unnecessary pain once i had to take him to another vet because after completing the tx he wasnt getting any better. i would not recommend at all because this could kill your pet needing urgent medical care and thinking your getting the help when youre not. going here could be fatal.
6 months ago Troen
I brought my pet in on Sunday because she wasn't feeling well, of course they are milking the fact owners worry for their pets! She was given medication to throw up whatever she ate and then charcoal and then I get home and I find charcoal in her ear and now a day later she has a major ear infection! I call them and they tell me it wasn't them of course it was she didn't have an ear infection on Sunday and I clean her ears every week! Worst place ever and they just milk you for money and tests!
6 months ago Tyler Denny
I brought in my Rufus because he wasn't eating and vomiting and Dr. Gurmani and his staff saved my boy's life. Everything went well and all the staff is very knowledgeable and helpful. Thank you Dr. Gurmani for saving Rufus life. I will always take my pets here and to Dr. Gurmani other location. Both clinics are very professional and sympathetic and Rufus loves them also. I will never go anywhere else. I am absolutely thankful to them.
8 months ago masterofall bitches
I have the best care for my little boy. He is almost 16 and still acting like a puppy. Mission Veterinary Clinic keeps me posted on when vaccinations are due. They are great!
8 months ago Janice Himmelreich
Staff was very friendly and helpful, and provided information readily. My only qualm was I was charged double compared to local vets, however this is an emergency hospital and a pets health always comes first. A good last minute choice
6 months ago Love Projections
Daniel superb assistant technician made everything positive happen myself and Margo's dental surgery. There for me my inward panic. Any problem call before 11:00 am I am here to help. Also Daniel had me see a doctor before her surgery which helped me. Nice receptionists. Did meet dentist, but am very happy with results. Did not meet dentist. Would definitely highly recommend Mission Veterinary. Carol
3 weeks ago r wolfson
I brought my dog Piggy to get her shots update and to get her paw checked. The staff was very helpful and nice. The prices are really reasonable. The only issue I had was that the waiting room and offices could have been cleaner or at least swept between patients. I have selected them to continue with the care of my loving dog.
6 months ago
Popular places from the category Animal hospital