Mountain Web Design Johor Bahru JB
Website designer Mountain Web Design Johor Bahru JB, 7-02 Jalan Adda 3/1, Taman Adda Heights, Johor Bahru, 81100 Johor, Malaysia:
117 reviews
of users and employees, detailed information about the address, opening hours, location on the map, attendance, photos, menus, phone number and a huge amount of other detailed and useful information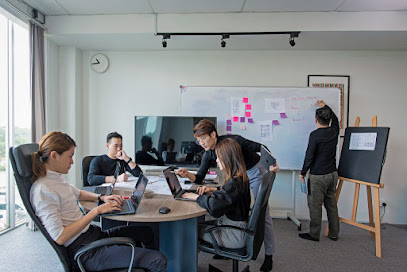 Address:
7-02 Jalan Adda 3/1, Taman Adda Heights, Johor Bahru, 81100 Johor, Malaysia
GPS coordinates
Latitude:
1.5487190
Longitude:
103.7436240
Location on the map
Reviews Lindsey Hume
My nephew just started internship here and they are doing good work with highly professional management.
6 months ago Beau Whittington
Great Johor Bahru web design. So far I'm very happy with the design. Price is on a bit high side. Quality is good.
7 months ago Mohammad S
Hello Joffrey. I hope you still remember me because its already two years and i never see my website. First, you need 6 months. After 6 month, never hear from you. I as a client text you first. Then you ask to meet at Mamak nearby your office. Then you ask for 3 month. Since that day, i never hear from you again. I already pay for deposit near RM5000. I still keep the invoice and receipt. I hope you can text me back or reply my email. P/s: I think all the 5 star review is totally FAKE.
9 months ago Rachel Kuria
Thanks Joffrey for helping me create a very eye catching website... really good quality of work!!! JB trustworthy web designer and you won't get disappointed by his work
4 months ago Christopher Pundsack
Extreme professional web design firm in Johor Bahru. The pricing is kinda high, once I see the final product. I was shocked. It's comes with Its own In-house photography & video integrated service. The design quality is superb in everyday.
8 months ago Jim Kennedy
1 year later I have a website not completed & just cancelled it. Refused to refund my money even though they did not meet what they promised. I met Joffrey initially and subsequently the creation of the website was passed on to another person. The person was slow to respond, and whenever I suggested changes, they altered other parts of website but left what needed to be done, unchanged. This person then left and there was no handover to Joffrey - I had to chase them to "reactivate" my project eventhough it wasnt stopped to begin with!! Truly truly disappointed, poor service and to be honest, website design is very amateur. I would not recommend this company at all. You would be better off picking another company.
6 hours ago quetzali rojas
good internship experience at here. the boss is very nice, willing take time to guide us and provide support when we need help.
2 months ago DISIZWEIRD N
The company have provided me a precious experience and lesson on website design, e-commerce and the SEO during my internship periods.
2 months ago Aaron Jacobs
Highly recommended! The best website design company and good service ever????????
8 months ago Kino
I'm really appreciate and happy with the services that provided from the team .They're professional and responsible to deal with my request and that why I'm giving out 5 stars .
7 months ago vanessa lopez
FAKE review! Paid people and ask for the 5-star review! The service is terrible, and my website is being developed for one year without a proper response from Joffrey and get cancelled! Not recommended if you want to get their services, don't get cheated by the fake review, guys—very irresponsible this guy Joffrey Ng. Refer to the screenshot below.
5 months ago David Tan
I like the web design style! Good service!
3 months ago Shoeb Ahemad
They are professional in this industry. The most important thing is the service is really good.
4 months ago James Wray
Very good quality of work. Their web design is more on the high end quality plus at a reasonable price. Go Mountain!
5 months ago Tom Finley
The best web design in jb. If i would give more than a five star i would not even hesitate. Thanks Joffrey and his team. Very productive and well designed
7 months ago Candy Pena
Mountain is simply the best web design in not only jb but malaysia. The dedicated team led by Jeffrey is amazing and their work is just astonishing!
6 months ago Sarah Churchill
My company and i are very happy what Mountain produced. The most professional in web design.
6 months ago Jillian Canarr
Trusted web design company, and always attentive to customers' need!
7 months ago Colton Frye
A bit expensive for their service , but the work is very solid and it's over my expectation ,overall i'm very happy for what i get from Mountain specially thanks to Joffrey for such professional solution for my company website and branding solution . prefer this company , keep up the good work ! .
4 months ago Francisco Rodriguez
professional website design team. Friendly staff and good environment.
5 months ago Tom Edwards
Good working environment in my internship period.
2 months ago William Mcvicker
Good service. Awesome design.very professional.highly recommended!
6 months ago June Hughes
Moutain provide solution suits our needs. Very responsive and friendly staff, highly recommend !
5 months ago Chasity Tate
Breathtaking work. Pricing is on the high side.end result is impressive so far. From Singapore
10 months ago Murray Briggs
Good service . Will come again
5 months ago Brock Schroeder
BEST JB WED DESIGN COMPANY????
5 months ago Tina Miller
Great service. Nice design layout!! I like it very much. We have a nice experience here.
2 weeks ago Terry Rolfe
Best Jb web design company????????????
7 months ago Kelly Banfield
Good service attitude and professional.
4 months ago Emily Grenier
Best JB design web solution
4 months ago indumathi samikannu
Professional, Good Quality and Reliable services..
6 months ago malee perera
Above fair price but with good service and excellent product.
8 months ago Astro FE
Such a good response from them!! Website design is totally different with other website company???????? Thanks for helping us creating such a unique and beautiful website ????
8 months ago Derek Cook
Professional web design good chooice.
6 months ago Tara Westveld
Good web design service
1 week ago Ebong Ipsita
love the designs and the services .
1 week ago Matt Bride
top notch web design in johor bahru
10 months ago Karen griffith
awesome web design service in Johor bahru . our property website looks fabulous.
7 months ago Amy Paine
Great ecommerce development service! Seng heng group.
7 months ago Neil Yarumian
Highly recommended !
1 month ago Amal Baidoun
Good~Best
2 months ago senthil vasan
Working with Joffrey and his team has been a blissful experience. They are a bunch of positive and forward looking people. Their input has been very valuable and constructive. They have taken our website to a whole new level. Cheers!
6 months ago matthew engelhardt
Extraordinary design. Especially for those who want for the best! The best web design company in Johor.
4 months ago Diego Conde
Very fast response from team Keep up the good work !
8 months ago Harry Walia
Fair price, excellent work. Well done Mountain Team????????
6 months ago Gabriel Castellano
good web design service
7 months ago Rayford Hickman
Get my website build in a very professional way. Awesome job!
11 months ago William Pettigrew
Good. Although the pricing is on the high side. Design quality is very good.
11 months ago Callan Hudson
They were willing to help in every way, developing a professional and beautiful website which showcases our company very well.
7 months ago nebelungpixie
Nice and friendly company. As client it gives me much information which is easier to understand, their help-out during the approach is very friendly. Will recommend to others!
2 weeks ago
Popular places from the category Website designer