Texas A&M College of Dentistry
College Texas A&M College of Dentistry, 3302 Gaston Ave, Dallas, TX 75246, United States:
96 reviews
of users and employees, detailed information about the address, opening hours, location on the map, attendance, photos, menus, phone number and a huge amount of other detailed and useful information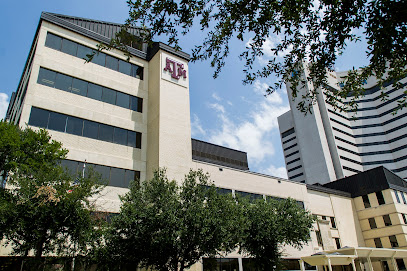 Address:
3302 Gaston Ave, Dallas, TX 75246, United States
Website:
dentistry.tamu.edu
GPS coordinates
Latitude:
32.7895221
Longitude:
-96.7813449
Location on the map
Reviews Derik Garcia
I always check reviews from others . And I think this is the time for me to give some reviews . They scheduled me at 8.15 and I was being 15 mins late to reach to the building for having wrong direction and I let the receptionist know about that. She put a note. But when I reached to the building she told me it's first come first service ;). So I'm still waiting like 10.40 . They should introduce token or ticket system. What's the point then scheduling appointment? I made a complaint by Using their website and the manager came to me and described that there's no appointment ;) everyone came at 8.15 ? Lol seriously.. as a renowned university they should solve the issue . Either they should maintain their scheduled appointment time or they can introduce their ticket system . We should keep in mind in our life we ask help and some time we are being helped by others . So good customer service is really needed for every organization. It's actually represent the organization and their office stuff . Thanks
5 months ago Josie Bays
There was a bit of a wait. However, for me to have only paid what I paid for two wisdom teeth, it was worth the wait. Great student and doctor.
10 months ago Gabriel Zeng
It take too long the lady at the front desk chking for temperature is up there letting certain people go in with certain people and not chiing for the certification to see if they've been vaccinated for covid-19 versus someone being with their loved one.. and I'm quite sure that they're letting certain people that haven't even been vaccinated for the covid-19 inside of the building with the loved ones so this is biased and this is not good. And if a student of the law this is a form of discrimination I think all covid-19 laws should be applied to all people not just some people
6 months ago Camille Dunoyer
They never called me back to reschedule. I told them I had to reschedule and they said they would call back. I left repeated voicemails they didn't answer. Don't bother. I wasted my time here.
6 months ago Joshua Turner
Front desk staff are not helpful at all. Claim they don't work for the extraction clinic but are the ones who take your money and check you in. After that they leave your sitting there for 4 plus hours with no explanation as to why you have an appointment if it means nothing when it comes to being seen by a doctor. I now understand why people are fussing and upset with them. Your time means nothing to them only collecting your money. Waste of an entire workday just sitting and waiting.
2 months ago Ken Nichol
YOUR AUTOMATED PHONE SERVICE IS A JOKE. When ever you try to go to the general help desk, it loops back to the main option menu. Whenever I try to to return as a patient, it loops me back again. It's a literal nightmare and I can't get in touch with anyone! Love the staff, but my appointments got cancelled due to Covid at the beginning of the pandemic and I just never heard back? I now have a tooth that needs to be removed and an abscess that keeps coming back and I desperately need y'all, but I can't get in contact because the automated phone menu is awful and painful to get through!
6 months ago TeAnn King
Newly built building. Well organized staff. Students attentive, smart, caring and work closely with their professors to ensure safe, trusted and professional results. Full service dental procedures at slightly a bit less expensive than standard. No health/dental insurance accepted-individual responsibility for payment of services.
6 months ago Homer Doe
First they bill me for charges I don't owe, turn me over to a collection agency without even notifying me. Now they refuse to answer their phones so I can contest these charges. So guess what? You don't get the money you want either way! That I can assure you of. Your services are no longer wanted. I have a real dentist now. Collect that, devious snakes!
3 months ago Roman Herman
Front desk extremely rude they only let patients and parent to get in when my mom didn't speak any English and when my sister asked her to have me come to help her fill out her forms she yelled at her, why yelling at 13 years old? We're not there for free and still paying much for the service.
11 months ago Lamar Mix
I have been a patient of Baylor on and off since the 90s.. three different students over the years.. They WERE excellent...WERE.. I am now a patient of A&M. And wow what a disappointment. Everything takes longer, no one answers the phones anymore they have canceled appointments twice at the last minute. If you are considering being a patient I encourage you to think it over.. it has taken twice as many appointments as they stated it would.. I just can't believe how messed up things have become there.. I will say the work is still the best you could ask for.. they are working for a grade!! It's cheaper but takes more time.. now it takes so much time it's not worth it..
7 months ago Autumn Shkuratoff
Had a root canal started and needed a 2nd appointment to complete. Been calling since last week due to slight complications and no return call after several messages and phone calls. Been calling everyday and no answer.
9 months ago Debbie Culver
Receptionist on the phone have horrible customer service. Asking simple questions about my retainers and they just cut me off without letting me finish my statements. Also putting me on hold, not letting me know the reason why nor how long it will be. Bad business.
10 months ago Jamal Hossain
I went to this place and the lady at the reception called Lisa was completely unprofessional, I am not sure if it was a racial thing or something but I am not going back to this place. It is completely unacceptable and I can't believe they have people like this working. If they don't like their job they should not there. Should fix that
1 month ago Banks Money
Don't not come here they took $700 for braces but then said no we cannot do your braces they took my money and are trying to give me $300 back save your money people they will scam you if they knew they couldn't put them on why didn't they say so before we paid❌‼️
3 weeks ago A J
Great team! Very good service. I had my wisdom teeth surgery removal before two days ago.. they did amazing job by removing my 4 wisdom teeth. The doctors where very caring and accurate. the nurse was so nice and sweet. Thank u!!
11 months ago Cheryl Ann
The resident Doctors in the orthodontic department are great with the patients. Our Dr. Always explains everything in detail using computer images and gives us options. Our appointments are always right on time and the office staff is very friendly and helpful.
11 months ago Shawn Hedalen
Been here for 6hrs , in car waiting for her to get tooth pulled.
11 months ago Thanapat Khunwipusit
How do I become a patient?
6 months ago Dublandu Alemu
Poor customer service .
5 months ago Betty Jackson
* You have to wait for a certain date and time to call and set up an appointment to be considered as a patient. It can take several weeks. Once you get the appointment, they examine you to determine if you're a good fit for a student.** My student dentist is Kelani is always super attentive and friendly. However you must remember that they are students and one simple filling will take up your whole appointment. Be ready to go multiple times a month if you need several fillings or need a lot of work.
7 months ago morgan luddy
I'm just waiting until Covid is over because I am still in pain, and you guys still have my money. Waiting on a call back ASAP!
9 months ago Carlos Lopez
I have tried multiple times to make an appointment but no one answers.
2 months ago Nick Ouellette
I was a patient last year and had a really good student. This clinic pulled all of my teeth but did nothing to replace them. I had a referral sent for braces and implants and the professor over orthodontics denied it. I don't understand the purpose of being a Guiney pig if the students cant finish what they started. I was basically told you have insurance seek an outside dentist. I would recommend this school to get teeth pulled but nothing else.
7 months ago Mo mo
Not sure why people expect a dental school to be like a private practice & fully understand it can be dependent on the student who's assigned to you. Fact is this isn't a quick in and out and can be a long process. But having been to a private practice dentist & finding they missed a cavity on a tooth that had a bridge done years ago this is a relief. I had found a better dentist but with the poor insurance from my employer I was forced to find alternatives. Love my new dentist but a $20,000 estimate was not happening. Luckily I was assigned a girl who loves what she does & does the work she would want done on her. The estimate I've gotten is 75% LESS, than a practice with insurance. I do have to pay upfront but your teeth is one of the most important parts of your body. I somewhat put myself in this situation but the alternative is false teeth or gum disease. Would recommend to anyone & everyone.
8 months ago Zyaire Robinson
I've been calling this clinic since Monday morning at 5 til today nobody answer there's no voicemail or nothing... so I ended up calling another part of the school left a voicemail she called me back and told me exactly what the manager said.. she said that the manager told her don't return calls we shut our phone off for the week once we receive enough patient which I think is wrong because the school should have a answer machine to take voicemail instead of having us call back to back knowing you're not gone answer.. this is a horrible way of handling business...
6 months ago michelle ji
I need a tooth pulled and they were soooo sweet I was very scared but happy to be in there care
6 months ago Hannah Spare
Quality dental work at the best prices in town and a help to future dentists and dental hygienists.
9 months ago Charles Sawyer
These kids are great. Very fast and efficient service at a significant discount. The facility is very nice. I got referred here by an ER doctor after I got a lot of swelling. Turned out to be a nasty back upper abscess in two teeth. It cost $41 up front for imagery, and I got billed $88 for the procedure.
8 months ago Nachman Pinter
It would've been a 5 star but the wait was horrible.. Good news first: The price is great. In all I payed a total of $80 plus $7 for parking. l think they're very affordable and the students who handled me were knowledgeable, nice and comforting. The down side is my appointment was at 8:45 am and I was not scene until 1:00 pm. When I got there they stated that the clinic would start calling us back around 10 am. Once 10 came around the nurse came out and informed us that there would be no one available to do extractions until 1 pm. So either come back at 1 pm, wait or reschedule. Ehh, I didn't end up leaving until almost 3 pm. All in all, I would only really recommend this clinic if your looking for something that fits your budget. Just be aware of the possibility of waiting all day.
11 months ago Lea
Very nice staff. I will be coming again to get my other 3 wisdom teeth taken out. Got here at 7:50 am and got out at 9:40 am. It didn't hurt as bad as I thought.
5 months ago Jacova Jenkins
My sister extracted her 4 wisdom teeth here.. the doctors and the students are soooo great! The nurses and the help desk are amazing.. thank you soooo much for everything.
6 months ago Max Frias
Expert, supervised dentistry for half the cost. I feel very confident and comfortable seeing the dentists here because of attention to detail, professional patient care and taking extra time to help. I had 11 implants and full upper and lower restorations done here. The dental college is like a dental hospital with retired dentists, practicing dentists, college professors, medical doctors, intern dentists. The labs here are fully equipped and up to date. Also the most recent research and techniques.
9 months ago Marianne Friedman
Awesome care and work! Had implants, deep cleaning, and lots of other work at a fraction of the cost.
7 months ago Flor G
This place is a big fat zero..It a dental zoo...They tell you to be in time but the the students are late They tell you don't miss an appointment but students miss them.And not all students or teachers are even friendly.And the student l had was in a bad mood most of the time.And her teachers were always saying how great she was.And the money!!! They were always asking about it!! I had a credit balance and two months later they still have my money.This place is a complete joke!! And a big rip off...They should be out lawed..
11 months ago brian turner
Pay only the exact amount. Best place. Best prices. Got all 4 wisdom teeth removed 2 hours ~$150x2 bottom, $75x2 top, $200 anesthesia, $150 x-ray. Very professional
10 months ago Aleksey Pligin
Very good long wait but worth it Very officiant in the way things are run
5 months ago brandon stokes
I have been calling for two days and no one answers the phone for you to set a appt. The message doesnt let you leave a voicemail so how can you set a appt.
9 months ago La La
I read all reviews and was a little scared I'll explain my own experience first I parked and paid streetmeter for five hours I got there at 8am . I did my appointment she answered at first ring I was shock and my appointment was scheduled to 8.30am I filled all paper work by 10am they will call your name for surgery and by 11.15am they were done with my extraction wonderful job she perform . she was very polite and student was very helpful to her and me. By 11.50am i was driving back home Let me add this my tooth was broken in two pieces. I understand they are not perfect but what I saw they are under lots of pressure lots of people in and out and so and so. Bottom line they treated me with professional manners . Forgive my writing and mistakes I did Thanks Texas a&m and all the staff My cost was $77.00+ parking I just don't remember how much I put in the meter cause I was trying to get 5hrs
9 months ago Dara Kephart
The school is great, the students are learning so be patient with them. I always ask questions on what ever procedures they are going to do. -- One thing to keep in mind when dealing with the ladies who set up appointments.....they are not the best trained in dealing with the public,and could use some help in dealing with people.
2 months ago A Kosse
The only downside is the parking $7.00 but if you take change with $1.75 on the meters it will give you 4 hours. Other than that they charged me $92 the consultation , Xrays $40 , Removal of Impacted tooth $213 , Sedation $213, and Single tooth implant $961....And I just had to go twice , the first visit was consult and second surgery . .... And doctors and staff were nice... Hope this helps you guys.
8 months ago Silvio Castillo
I've been calling this clinic literally since Monday, today is Friday!! How am I supposed to get an appt if they never want to answer the phone! People just get paid to do nothing while people is in pain!!!
9 months ago Dalton Suddieth
The Somatology Dept. has been wonderful. Solved my problem of Lichen Planus. I would recommend this teaching college to everyone, especially for regular dental problems but also unusual problems of teeth or mouth.
5 months ago Jason Asare
I went to have my screening done 3 weeks ago and still have not received a phone call to meet with the person to give me pricing on my work needed. Let alone have an appt to have the actual work done because that has to be a separate appt!!!! I was worried about a tooth was hurting me on and off and now I'm pretty sure I have an abscess. I called the school and they aren't MAKING appts until June 3rd for the week of the 10th!!! What is that??? But y'all sure are holding my $200!!! That I could use toward a real dentist office visit right now. This is ridiculous!
7 months ago Jared Giese
I needed two extractions and had no choice but to go to this school for it to be done. I expected the worst, but was incredibly surprised. I got there at 6:20 am, to make sure I was among the 20 people who would be able to make it in, and the doors opened at 7 promptly. We filled out paper work and the students arrived at 7 am and immediately we were taken to meet our student dentist. Went back to the front to pay our fees which were about 1/7 of what it would have cost me to pull two teeth. We were then sent to have x rays taken. And directly after the X-rays, we were sent in for Oral surgery. Ken and Charles were absolutely amazing. They were very careful, warm, attentive and friendly. They also made me laugh, which took my mind off of the fear and pain. I am terrified of needles and I was terrified to have this process done, but I have to say this was the best experience I have ever had at a dentist office. Keep your passion, I know you both will make awesome dentists. As far as the wait, I was out of the building by 11 am. Considering having two teeth pulled, that was incredible time. Great place. I kind of wish this was my regular dentist. Lol!
1 week ago j
Awesome experience check in, fill out paperwork, go to cashier, ex-rays and next see the dentist. Very compassionate employees and students. Discounted prices.
10 months ago adam peabody
Prices are at least HALF of usual practice charges! Caveats: no insurance accepted (although their itemized bills can be submitted to your dental insurance co.) & it's pay-as-you-go fees. Also, this is a SCHOOL, so everything takes longer because the students have to check with &/or get instructor approval (which I like - everything is thoroughly checked/discussed with profs & explained to the patient).
11 months ago chris burton
The people are very nice and you don't have a long wait(for walk ins that's wonderful)I'm going in the a.m.! They talk to you to keep your mind off the... procedure! And inexpensive as well! I agree...wish this was my regular dentist!!!
10 months ago Samantha Hamilton
Not worth trying to save money. Terrible experience.
6 months ago Bert Brook
I tell any if you need your tooth pull this is the best place in town got here at 9am gone before noon
8 months ago Lilly BROWN
New dentures been difficult. "IMPLANTS" cost $30,000! Why not make IMPLANTS standard equipment? God bless em all. Good luck, & thanks for all the intensive work!
1 month ago
Popular places from the category College