Indian Astrologer Pandit Kumar
Psychic Indian Astrologer Pandit Kumar, 107-11 120th St, South Richmond Hill, NY 11419, United States:
108 reviews
of users and employees, detailed information about the address, opening hours, location on the map, attendance, photos, menus, phone number and a huge amount of other detailed and useful information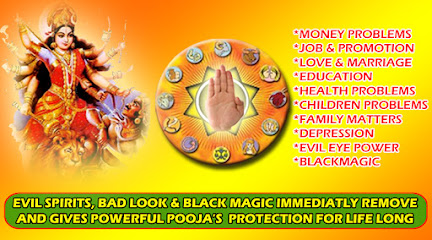 Address:
107-11 120th St, South Richmond Hill, NY 11419, United States
GPS coordinates
Latitude:
40.6842850
Longitude:
-73.8218690
Location on the map
Reviews RANDY LEIGHTON
Said would do one thing lied did absolutely nothing wasted my time and money for absolutely nothing.
11 months ago Don Loper
Very good feeling after hearing from Guruji, accurate reading, will definitely visit for further guidance.
4 months ago Gustavo Vargas
One of best Psychic and Astrologer. I never seen such a wonderful person. Pandit Kumar services are very helpful for me. Pandit Kumar having high knowledge about Astrology, I am well satisfied with his services. I really bring my family and my friends to consult you Pandit Kumar. Thank you so much to solve my biggest issue in my life, it's bothering me from many years.
2 months ago Bob Biondi
Pandit Kumar gives a very depth in reading that is worth every cent. Pandit Kumar goes into detail and is very caring and direct in his approach. Thank you for your reading today and for providing clarity in my life and may you be blessed. This is the truth from my heart. Pandit Kumar is my Guider and God. I've never believed in psychic until I saw pandit Kumar. I recommend to all to meet God Gifted Astrologer Pandit Kumar. Thank you . I will visit again.
1 month ago Trebor Nosam
Pandit Kumar is best Astrologer. Recently I came across. He is very true and genuine experience in astrology. Great character with simplicity who fairly responds to me and helps me to think positive and get rid out of my problem. Thank you Pandit Kumar. For better Advice and cleared my problems. I strongly suggest people to visit great person Mr Pandit Kumar.
5 months ago Maddie Gentis
I've had the pleasure of reading with Mr. Kumar several times over the last few years and he is nothing short of AMAZING. He's enthusiastic, sensitive, compassionate and communicates messages to you in a way that best fits your style. He's highly recommended and leave you mind blown. Thank u Kumar for everything.. I appreciate u so much!!
1 month ago Jofi Sara
Best Astrologer in town. Their remedies are very fast and inexpensive.
3 weeks ago Richard Devine
He's a god send gift into my life, his guidance and support helped me to achieve many things in my life. After I met with road accident in which I lost my leg, my life turned upside down, I lost my job, my girlfriend left me, I became depressed and gained a lot of weight, I thought of committing suicide many times. Within 4 years of time my life became miserable. But after my visit to Mr. Kumar, I got confidence in life and I feel I am blessed.
3 months ago Dri Liz
His readings made me feel light and happy. He is a solution finder in one or other way. He took lot of time to solve my problems, but I am happy that at last I got good results. He is excellent. Thank u Kumar
11 months ago Lavanya Gowda
We got the best services from Pandit Kumar. All pujas in our home & office are done by Kumar from many years. And we are completely satisfied by his prayers. His Vaastu tips helped us a lot.
1 month ago Mike Larynx
they just keep asking you for more and more money, please don't go to them it's a scam, they took my 8000, then try to kill you after warning don't go there it's a demon place, they place live evil inside your body then remove it, then keep putting demon inside and said that demon keeps coming torwards you, the demon there put you can actually see it, it's like a black rat/bat, if you want your life to be ruin go there, I promise you they will keep telling you story to get your money. they just need your money then leave you to die
2 months ago Mark Shamblin
It was a nice experience with Mr.Kumar, I got my phone reading today and it's very informative and insightful.
1 month ago Ralph Wark
I am pleased to leave this review for Kumar. He is absolutely valuable to talk to, to get advice from. I think it was God's work to call him because he changed my life around when I was in very gloomy bad situation. Go to him with open heart and give him a chance to connect with you. Thank u.
11 months ago Lohri Kreger
I feel Mr. Kumar is God sent gift into my life. When I met him I was totally devastated, new problems coming into my life every day in the form of loss of job, quarrels in my love life, accidents, health issues, depression. I was in tears almost every day. My family thought I was overthinking or taking things seriously. I met many astrologers, but no one cleared my problems. And at last I met Pandit Kumar, he told why I am suffering and the ways to solve these problems. I felt he understood my problems better than me, he put me at peace, I don't know what he did to me, but I started to see some good changes in my life, my health is good, no quarrels in the family, but still I am waiting to get job which i am going to get soon. He understood my psychological problems and solved both material problems and psychological issues. I am glad I met him.????
3 weeks ago Juan Solis
Received a reading today with my bro , all i can say is that it was amazing and very insightful. He was on point about everything. We both came away very impressed and grateful for receiving such amazing reading ????????????????????????.
11 months ago Tammy Moody
I met with Pandit Kumar 5 months ago and had a wonderful experience. I guess the reason I delayed my review was to see how some of his predictions played out, and so far everything he said has been very accurate! Thank you Pandit, you gave me the confidence to trust and strengthen my own intuition, and gave me some great tools to use going forward. Your unique remedies played a crucial role in my life now. Thank you ????
5 months ago Lynneisha Yellardy
I never write reviews but I really had to after my meeting with Mr. Kumar a year ago. I encourage anyone with doubts to really look into him and what he does because he truly has a talent and a craft that he takes seriously. Within the first few minutes with him I felt relaxed and at ease, almost as if I knew him already. Kumar is thorough and accurate. He gives information with love and always asks if what he's saying is resonating. I completely appreciated his sensitivity. He knows what he's doing and he is so good at what he does. Kumar provided valuable insight to my life and gave me a whole new toolbox to conquer with. I strongly recommend him to anybody out there looking for astrologer opinion in a loving, caring and truthful manner. Had 5 or 6 repeated meetings with him to solve my problems. Thank you so much for everything, you've helped me in ways I can't even explain.
3 months ago Makayla Copeland
My Experience with Mr.Kumar is very nice. His reading is good. He provided many information about my future, career, and about my health. His remedies are very simple and easy to follow, which gives best results for me. I am going to consult him for all my future readings.
3 months ago tenzin lekpal
When I 1st came to Pandit Kumar, I wasn't a full believer of the whole healing process. However, after a few minutes it was clear just how incredible Pandit Kumar really is. I since come by to get a reading every time.
1 month ago Jesus Castaneda
Brother Pandit is a God send. Since I have been coming to him, I have had excellent results. Brother Pandit always has time for me. I will tell anyone he is the person to come to. Nothing but good work he do. You can pour your soul out to him.
4 weeks ago Matthew Coleman
Don't go there it's a scam, after the reading they took over 6000 saying that there in demon inside, anyone claimed he is a man of god will never charge you for money for prayer and blessing, it's a scam, there are the devil,
11 months ago Michael Cushman
Thise is the best astrologer . He is specialized in love problems . And iam very satisfied from him thank you sooo much pandit kumar for helping to get my love ones thank a lot ???? really u r best astrologer i never met once again thank you
5 months ago Kevin Li
Nice work done by pandith. Honest and good service.
1 month ago Kevin C
The Best astrologer I have spoken with, he has vast experience in the field of astrology and gives you very simple and precise remedies. Loved it. If I get a chance, will meet u personally. Thank u Kumar Bhai.
3 months ago Lu Dechev
Accurate and Honest! Kumar won't sugarcoat things and really help you with issues like a good friend or family. Always a positive experience for me.
2 months ago xinghui qiu
I spoke to Pandit and he is insightful. I cannot travel to see him but I think that if you need help, he can work out solutions for you. I am also working with others now and thus cannot afford to pay him for his remedies. But he confirmed many things that I already knew.
4 months ago Dilia Ramos
Pandit Kumar is very professional and efficient in his approach to work. He is straight forward in his communication and upfront about expectations. His prayers helped my family a lot, I recommend kumar to all the New Yorkers. I am grateful that I've met such an insightful and knowledgable pandit in Queens.
5 months ago Keara Jeter
Best reading I have ever had in my life. Straight answers, best advice and calm nature of Mr.Kumar made me to become a follower. Thank u brother for your guidance.
11 months ago Bob Kraemer
Pandit kumar is very experienced in his field, I've visited him on several occassions during my divorce proceedings. The court ruled in my favor and i got everything i wanted inculding custody of my child. Thank u for your guidance Mr. Kumar.
2 months ago Stephen Frost
"Kumar is a one of the most amazing person I have ever met. He is truly amazing with is knowledge and his technique. He will guide you through your reading and the information he collects are in abundance of facts. i've known Pandit Kumar for over 7 years.I went to him when he was in Texas and I am glad now for his success in New York. He deserves all of his success. I will be greatfull for him forever. He is kind and humble person.Very soft spoken with powerful information.."
2 months ago Hanks Wang
Good place to get astrology readings.
10 months ago Diego Trickshots
I have met many Indian, Guyanese, Spanish psychics and astrologers before in Queens, but Astro Kumar is the Best. The experience I had with him is outstanding. He solved my biggest problem till now in my life that is relationship. I thank u Kumar, no doubt you are the best.????
7 months ago Crystal C
Truly gifted. Very accurate, very kind and uplifting... gave me an amazing reading that was insightful and thoughtful. He is the real deal!!!
7 months ago Nadia Persaud
This was my first time going to a psychic/Pandit reading and I'm glad that it was with Pandit Kumar with in the first few minutes, he was accurately said what was happening in my life without telling him anything, he recalled all my specific details about my past and explain why certain things had happen to me. He verified and confirmed things that nowone knew outside of my family. His reading felt very really, and helpful. It's a huge plus that he has a very sweet heart and positive personality. He did some poja for me, and I felt very happy the way he cleared my problems.
11 months ago Peter Carey
Good pandith, nice experience with puja he did for our family. We got good results. Thank you panditji
1 month ago Eric Simmons
Best Pandit in Queens, he solved many problems in my life, his predictions are most accurate.
1 month ago Samiat Balogun
He is Amazing person, having vast experience in the field of astrology he solved my problems within short time and protected me. I am happy the way he handled my problems and the way he solved it. I am completely satisfied and I recommend him to many of my family and friends.
11 months ago BIG KOUNTRY
Good experiance with my work done here.
1 month ago Isaac Sanmarti
In the month of Jan 2018, I visited Pandit Kumar to get some remedies for the issues in my relationship life and my health, and he suggested some unique methods and prayers for my problems. Initially I thought they won't work, but after some time I started to see changes and was happy with the way he dealt with my problems and the way he solved them. I think he is a gifted personality with kind heart. His way of dealing is with root level, initially I was confused the way he is doing the prayers but I realised he is clearing the negativity from root level. Thank you for your help Kumar. I wish good luck for you.
3 months ago Subhash Prabhakar
I am from Connecticut, I called pandit Kumar a year ago for my love compatibility and horoscope matching, the reading he given is true and accurate, since then I am regularly meeting him for all my astrology and puja things. He is very honest, calm and good listener. You can definitely Try him for your astrology needs.
5 months ago BARBARA CABRERA
Pandit Kumar is the best advisor for love and relationship problems. Got best results from him, to be honest understanding and caring person. Thank you
2 months ago Janet S
I've been seeing pundit Kumasi for about 7 Year's now, I have walked out every reading feeling revived. Kumar allows you to wonder and feel empowered that ur still the ultimate person in charge of ur destiny. And a lot of things have been changed since I met him, He is specific and on point no sugar coating. Each reading has given me bits of joy, clarity and focus. I've recommended countless friends to Pandit Kumar, and we have all seen readings come to life. He is accurate, kind and intuitive.
4 months ago Joey Sirmans
Pandit kumar is a nice and very caring guy he is still workin on my case ..very help and kind . I recommend him to anyone who is facing any sorts of difficulties in his life .. he is personally trying his best to help every individual in his own way ... I big thanks to him .. From Hilda
2 months ago Heather Coley
I am so grateful to have discovered pandit Kumar. He is a remarkable talent with a kind soul. He offered me great insight and clarity to my life,into my future. Thank you so much all my problem cleared, once I came and took your perfect guidance.
11 months ago Gary Weber
He traveled all the way from New York to Indianapolis to perform puja and Homa in our house, we felt very positive and at ease after the puja. Since 5 years we met him several times, every time we feel very positive, enthusiastic and comfortable. Pandit Kumar is very nice and experienced. He is like our family.
4 months ago Michelle MacKenzie
Mr. Pandit is amazing! He helped me with my troubles and was spot on on his interpretation of what was happening. A true angel and guidance.
11 months ago Dave Neely
Nice Astrologer, my reading was good and insightful. First time reading very nice.
2 months ago mishia francis
I am from London i came for put me at peace and I felt Very happy to meet him . He really is a great person and understanding.
4 months ago Don Joslyn
Very good spiritual healer. He did the reading for me over the phone and he is so accurate, it blew my mind. He is the best astrologer. Try him once. Thanks.
4 months ago Beatrice Maimon
Saw Mr. Kumar yesterday morning and he gave me good insights to what is happening currently in my life and what needed to be done for a successful future. He's a great astrologer and the price for one psychic reading was inexpensive.
2 months ago
Popular places from the category Psychic