Certé
Caterer Certé, 20 W 55th St, New York, NY 10019, United States:
220 reviews
of users and employees, detailed information about the address, opening hours, location on the map, attendance, photos, menus, phone number and a huge amount of other detailed and useful information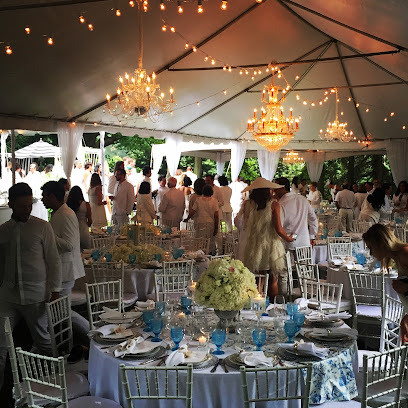 Address:
20 W 55th St, New York, NY 10019, United States
GPS coordinates
Latitude:
40.7619446
Longitude:
-73.9761822
reviews Myra Mansoor
Had by far the best pizza in nyc here. Maria totino is amazing superb service and superb food!
1 month ago Lauren Spanks
I had this place deliver to my office so I don't have an opinion on the atmosphere. However, I do have thoughts on the food. I ordered the chicken parm over pasta with a side of escarole. I thought the portions are a positive surprise. It …
3 months ago Ryan Beaber
The food is consistently fresh and tasty, staff members hands out great service. I love how clean it is and ambience. Worth a try.
5 months ago Trevor Dinsmore
Stopped in for a quick bite and we were not disappointed. We got the Lafayette, the Farmer's & the Bianco and could not say which is better since they're all so delicious! If you're in the area, stop in for a slice! Expect a teeny tiny …
1 week ago Alice Delacourt
Food was great and full of flavor 10/10 going to come back daily
3 months ago Keith Newport
The caterers that helped us that day (Berta, Derek, Daniel) were fantastic. Set up went quickly, display was nice and they were very friendly. They were also quick to clean up. I would not hesitate to hire them again.
10 months ago Merrick Levy
stopped in on a whim after reading some reviews . . . got the tomato and basil and the one with the egg plant. . . WAS NOT DISSAPOINTED!! I've tried 4 different pizza places since I've been in NYC. . . this place beats the others! the employees are super friendly as well!
3 months ago Terrance Stewart
Had a linguine carbonara delivered, it was delicious. However it was more of an alfredo than a traditional carbonara sauce, so that was disappointing. Portion was large, so I got to split it into two meals.
4 months ago Ansel Ringler
This pizza is exceptional! I'm a huge pizza fan... and I'm REALLY picky & hard to please when it comes to pizza... but this place is PERFECTION. Can't say enough good things about the food, the service, and the value. My new fav spot in manhattan!
2 days ago JoCee Porter
Quiches are outrageous and love their salads for lunch!
4 months ago Brad Coons
Can not say enough about this place! I ordered pickup a few times here.(Yummy!) Once they forgot my biscotti and i complained on the ordering app. To my surprise the next time I visited, the store owner remembered me and apologized and …
2 months ago Tamara Cantner
Their pizza - wow! I normally don't like the crust too much but jeez this stuff is soo good. The crust is PERFECT and it's so crunchy! The cheese tastes very good and fresh.
11 months ago Josh Little
last night was the first time we came to that good restaurant. But It is definitely not the last time. We had great time with the courteous service, with the high quality cuisine and fine drinks and with the honest cost. We will surely visit there in a short time.
1 month ago sofia aguilar
I crave their pizza. I'm a native New Yorker who loves her pizza. This is by far my favorite slice. When in the neighborhood I can't help but come by and get a slice...then a second. The salads, homemade pastas, soups, gluten-free pizza …
7 months ago Mike Balbo
Been a customer for five years and it's always the same song and dance also my landlord has lived across the street for thirty years and had an account with them but no longer as 1) food isn't fresh just heated and 2) never have change SO BE AWARE & take your business down the street where food is FRESH & they do give change
10 months ago Daniel Casey
Delicious food and very reasonable prices. Fantastic pizza. Try the Philly cheesesteak on ciabatta bread. Wonderful salads.
7 months ago Cici Kinney
This is in my top 3 easily. A must try! Perfection!!! One of the best Margherita pizza's I've had
10 months ago Meredith Briscoe
Really great take out Italian. Enjoy ordering in the breakfast wrap and breakfast pizza.
7 months ago Nina Star
The food here is awesome! The only issue I have is the limited seating but the staff are super friendly and always willing to help you with something. You should try the Buffalo chicken Stromboli, their pizzas are awesome too and their chicken milanese entree is splendid.
7 months ago Vidya Kollu
So glad we discovered Certé on our trip to New York. It was just a couple of blocks from our hotel. The prices were great and the food was delicious. We wanted to try so much of it that we ended up getting our breakfast here every …
6 days ago Aseel Tobail
I found out about Pizza by Certe on groupon. They are unique in that they use organic and fresh ingredients...No Cans nor can opener here...They use the freshest seasonal produce to make their tomato sauces. I tried their Margharita pizza …
4 months ago Kendra Lefere
Excellent pizza, top notch delivery service. Thankful to them for delivering during lockdown. They have a variety of pie sizes, crusts, even gluten free! A rare combination of quality and service - well done and thank you
1 month ago First name
Went above and beyond to make sure my slice was the way I wanted it.
5 months ago Phil Boldman
SOLID - Coming from the Westcoast. Got a plain slice and pepperoni for lunch (could have been heated up another minute) was in-and-out in 10 minutes at lunch rush. Good, classic NYC customer service (wink-wink!) Cheese was great quality, …
2 months ago Alexandre Magalhaes
All in all not bad tasting pizza but this is mostly due to the toppings, and the price is reasonable. Staff very nice and friendly. The dough (hard and bread-like), the sauce (apparently made on premise, although I am not sure how this qualifies as a plus), the mozzarella (or whatever cheese they shave on top of it) are substandard.
1 month ago Ralph Riddle
The pizza here is great. Even the cheese slice is unique and a force of its own. The toppings are creative and non traditional which gives it a distinct advantage. The staff is very friendly and you can tell this is a family owned business. Aside from the great pizzas, soups, cannolis and more the staff makes it a wonderful experience.
4 months ago Bruce Lafrance
If there was an ability to give this place 10 stars I would. The place is SO clean. The food is incredible. The service is out of this world. I have referred many clients I do business with here and they thank me every day for giving them …
3 months ago Siana Jannesari
IN ALL REALITY, 5 STARS WOULD WORK TOO!!! If you think about it, the demand for space in Midtown Manhattan is insane... This restaurant has managed to fit everything necessary to make great food into a location akin to a corner bodega... …
1 week ago Michelle Switzer
Good food at a great price. In addition, they will let you use the restroom unlike many other places.
9 months ago Tim Bitz
They have a good make but the taste is missing
6 months ago Hillary Bolter
After two days of heavy rain we stumbled upon this little oasis and felt like ... we've arrived. This place was extremely clean, the food was extremely fresh and delicious, the staff was extremely friendly and knowledgeable. The experience …
8 months ago jerry krugger
Come on guys, your quality now a days has come down. Is it because of two dollar tuesdays or it's like that every day? Anyway, coming to the good stuff, some good f their pizzas are delicious. Service is really fast but some times at the cost of the quality. Please slow down it's okay but maintain the same taste.
1 month ago Kaitlyn Conner
Amazing eating experience! Incredibly fresh tomatoe sauce made from scratch...on premise of course! The best, softest, most textured pizza dough I have ever had. Also I am used to having poor quality/processed cheese on my pizza. Having …
1 month ago Caroline Zapata
Amazing pizza ???? and service. When we asked the price of their amazing brownies, they gave us one for free :)
1 month ago Mallory Mahoney
Cute place. Tasty pizza. Got a groupon and the staff were friendly. Did not have to wait long for my order to be ready. Extremely limited seating.
6 days ago Trystin T
Customer service excellent. They were helpful. Will return to sample different dishes. Pizza looks great. We did sandwiches
1 month ago Jordan Square
A good sandwich or lunch place for weekdays. I like their chicken pesto sandwich a lot. Their pizza are delicious too
6 months ago Erlene Curtis
I love you guys. Fast , friendly , fresh. I am never disappointed here and the food always taste great, not sure if the blonde guy w blue eyes is the owner or something but he is like the best. Oh And the daily specials are a great deal. Love you guys. Keep up the amazing work and great customer service..
2 months ago Stacia Heinrich
BEST pizza ever, great service. Could eat here everyday!!
11 months ago jon martinez
We ordered meatballs burger and chicken parmigiano roll. It was the worst sandwiches ever. Very bad tasting , uneatable!! We contacted the delivering app trying to get a refund but no answer od course
1 month ago Linda Mueller
Fantastic service! Boris at the register is a wonderful and hardworking gentleman. Highly recommend the food & service here!
1 week ago E Gramifar
Best little hole in the wall pizza joint. The attendant was very pleasant and suggested a different type of topping slice of the day. It was a gruyere cheese and caramelized onion slice that was amazing! Totally recommeded it.
1 week ago Nancy S
3 stars is because of your extremely late delivery and non responsive phone, otherwise 5 star. The pizza was slightly cold upon delivery but absolutely delicious! I will probably be back at some point and if you get your delivery game on point, I will probably up my rating.
6 months ago Evgeni Enchev
This place has awesome pizza! Various artisanal flavors. It's even better on Tuesday, when you can get a slice for $2!
1 month ago Kaitlyn Groshong
Great place and food. We had a group of 19 and they got us in and out fast. Staff was super friendly and helped our students out. Will go back next year when we're in town.
1 week ago Joey Bracco
Fresh pizza, always open, nicest people in the city
11 months ago Michael Deignan
We came across this place by accident and man was worth it. The pizza slices are huge and fresh. The best pizza I have ever had. Thanks to the guys here !
4 months ago Elaine Baur
It's a small place to grab fresh & delicious food near Central Park. Since it's not a sit down place, the price is cheaper than other places.
7 months ago Drew
I ordered a sandwich from them and received the wrong one. I contacted the third party I ordered from and was refunded, no big issue. I was contacted by Marisol and Carlos who both went above and beyond to make up for the mix up. Impeccable …
1 month ago Linda Cave
Good slices. A little floppy but crunchy bottom crusts
1 month ago
Popular places from the category Caterer