PARK CO., REALTORS
Real estate agency PARK CO., REALTORS, 4170 41st Ave S Ste 102, Fargo, ND 58104, United States:
13 reviews
of users and employees, detailed information about the address, opening hours, location on the map, attendance, photos, menus, phone number and a huge amount of other detailed and useful information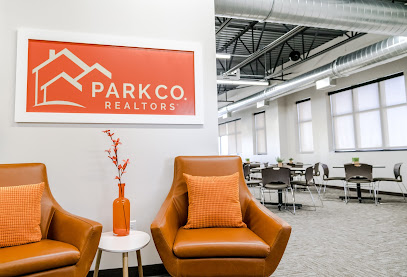 Address:
4170 41st Ave S Ste 102, Fargo, ND 58104, United States
GPS coordinates
Latitude:
46.8160390
Longitude:
-96.8497100
Location on the map
Reviews Rashanda Alexander
We worked with Tom Burns. He worked with us and our crazy work schedules, lender communication issues and indecisive house hunting. He was very professional and took real good care of us. Thanks for helping us with our new home.
11 months ago Alexandra Pinz
I worked with Kelly Mullaney and she went above and beyond expectations. She's out to not just sell you a house but to get you in house that you dream of. Thank you again Kelly!
6 months ago Josh Zaragosa
Jenn Johnson was amazing! She always kept us up to date, was very kind and understanding of our two children who tagged along to each meeting-giving the older one coloring, toys and other things to do. When we viewed our dream house at 8pm at night she brought us back to the Park Company building where she set up a purchase agreement and sent it to the seller at 11pm that night. If that doesn't show dedication to your job, I don't know what does!
1 month ago Valluca
We were helped by Cindy Schroeder to find our new home. Cindy was amazing! I would highly recommend her. She went to so many home showing with us. Most of which were at a moments notice because things were selling so quickly when we looked. We eventually found our perfect home and Cindy helped us with everything she could from start to finish. Overall, it was the best and easiest home buying experience. We would highly recommend Cindy at Park CO to anyone looking to buy or sell a home.
4 months ago Camden Davis
Highly recommend Dan Hedrick!! Amazing
2 months ago JORGE HERNANDEZ
current Web site is not user friendly where is theJUST LISTED icon
2 months ago Robert Granville
My husband and I have used Park Company and Realtor, Jamie R Swenson in building our first home and most recently selling that home and buying another. Our experience with Jamie and Park Co. has been nothing short of amazing, the attention to detail and willingness to help us find exactly what we were looking was extremely comforting. Knowing that Jamie had our best interest in mind gave us piece of mind and overall ease through the buying and selling process. Her knowledge and expertise was super helpful but more than that her can do spirit made us relaxed knowing we would find our dream home.
3 months ago Gene Starwind
Days before we were to relocate to Fargo from CO and close on our new home, the appraisal came back showing a staggering 625 sq ft missing from the square footage Ryan Mullikin (Park Company realtor) had advertised! Our agent, Vicky Matson (also a Park Company realtor) was more concerned about her upcoming nomination for realtor president than actually representing us. She tried to talk us into buying the home anyway, as did her boss, Jeff Botnen, the Park Company managing broker! We we forced to fight for ourselves, and when Ryan and BMW homes refused to correct the price to correlate to the ACTUAL square footage, we did NOT buy the home. Jeff Botnen claims that Park Company is not responsible, because we signed a square footage "waiver" with Vicky Matson when we hired her, therefore he claims they are released of all responsibility! Obviously a sq footage waiver is not intended to cover a 625 foot discrepancy, yet this is what Park Company is claiming!!!!!! We have lost thousands of dollars because we were forced to find a rental on extreme short notice and we sadly even had to rehome our 5 yr old family dog because he was over the weight limit for a rental property. Our children were absolutely crushed! On top of it, we have the added expenses of paying for an extra unnecessary second move when we finally find another home to purchase and can move out of our rental. Ryan has never once even tried to extend an apology to our family for what he has put us through, which pretty much speaks for itself. The BBB has directed us to take this to a higher authority, as they have no jurisdiction when it comes to legal documents. There truly are plenty of honest, hard working realtors out there who care about more than lining their pockets! Skip Park Company for the sake of your family and your hard earned money!
4 months ago Johnny Parker
Unreliable, irresponsible, rude, disrespectful, worthless. Most horrifying experience that we ever had. We dealt with this company twice. Once buying, once selling. Both times ended up as a complete disastrous nightmare. There are plenty of good, honest realtors and Park Company is definitely Not a choice to go with in Fargo/Moorhead area.
11 months ago gudi dhir
I have to agree, this company does not know what they are doing. They wasted my time, and lead me nowhere on top being super cocky about it. Remax and Prudential is a way better choice.
11 months ago Gavin Wu
Diane Nordhaugen with Park Company is by far one of Fargo's best realtors. She will work very hard for you no matter if you are buying or selling. Diane helped us buy our home in Novermber of 2015 and when we needed to relocate unexpectadly a year later, our home was on the market for less than a weekbefor we had a very fair offer. We ran into some issues along the way with closing on our house and Diane was amazing and made sure we were still able to close on our house. If you are looking for a realtor and you are not sure who to go with, Diane Nordhaugen with Park Co should be your number one choice.
9 months ago Billy Duck
Love Park Co. consistently deliver high quality service.
3 months ago Scott Decker
Dan Hedrick is the BEST!
2 months ago
Popular places from the category Real estate agency