Acreage Fences Inc
Fence contractor Acreage Fences Inc, 8551 Whitmore Ct, Omaha, NE 68122, United States:
208 reviews
of users and employees, detailed information about the address, opening hours, location on the map, attendance, photos, menus, phone number and a huge amount of other detailed and useful information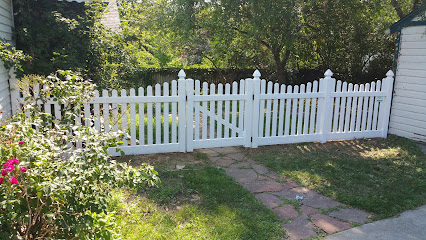 Address:
8551 Whitmore Ct, Omaha, NE 68122, United States
GPS coordinates
Latitude:
41.3217994
Longitude:
-96.0453233
reviews Olivia Johannes
Had a great experience working with Acreage Fences. Did have to wait a few months for the install due to a wait list, but they were great at keeping me up to date on when they were hoping to start. Also did great working through all the …
9 months ago Michael Brinson
I had them come out and give me an estimate. The estimate was very competitive with the other estimates I had gotten from other companies. Once I made the decision to go with Acreage the process was very simple to do the deposit and get …
7 months ago Lance Rogers
I don't have my fence installed yet, so I will update this review once that process is complete however, I do know that the quoting, decision making and re-quoting process has been amazing. I made a couple different requests which required …
7 months ago Carson Cotten
I can't say enough good things about Acreage Fences. Staff are friendly and eager to help. Installers are very professional and complete jobs in a timely manner. If something is not done to your liking, Tom is reasonable and very easy to …
9 months ago Joseph Baldwin
Great job installing new fence by Preston and Payden of Acreage Fence! These guys never took a break, and worked so hard I couldn't hardly watch!!! Thanks guys!!!
2 weeks ago Bonnie Morton
I had such a fantastic experience with Acreage Fence. I was on a deadline to have my fence repaired before I put my house on the market. I was frustrated that I was unable to have it fixed with another local company for lack of materials …
9 months ago Dudley Goodwin
My husband and I chose Acreage Fences to install our aluminum fence. It was one of the best experiences I've ever had with a contractor. They were all very knowledgeable and professional. Everything about the job went very smoothly. I highly recommend them!
10 months ago tommy allen
We knew that we wanted an aluminum fence. We also had just adopted a puppy. Craig at Acreage suggested that we run a test to make sure our puppy could not escape through the pickets. We did as suggested. The dog did not escape. Once the …
10 months ago Brittany Volanti
The process was quick and easy. Very professional. They were able to accommodate my timeline. I will absolutely use again.
7 months ago Julia Smart
Very good product and office folks great to work with too. We didn't have them do install as our situation was a bit unique but they answered all questions and were willing to to assist. Unfortunately the pandemic resulted in long wait …
3 weeks ago Jason Garner
Very nice, professional staff, promptly came to give an estimate of the job. Was a little more than what we could spend. This resulted in us having to use a different service provider.
10 months ago Bethany M
I really enjoy looking at my new fence that Acreage Fences installed, I highly recommend them.
7 months ago Leshia Wolfe
Acreage fencing designed and manufactured a custom sliding gate for our dog boarding business on our residential property! We had A LOT of specific needs due to our set up and they were great! We lost them there for a bit in communications, …
2 weeks ago Carlos Garcia
I will absolutely use Acreage Fences again if I have a need.
6 months ago lavonda banks
Always professional and quick to fulfill my orders. Always satisfied with their products!
7 months ago Philip Kugel
The salesman, Tom, was very helpful in creating the best fencing solution for my needs. The installer, James, did a beautiful job installing the fence. I am very happy with the fence.
10 months ago RITESH SHARMA
Had to schedule a few weeks out, but once they started our old fence was torn down and the new one was up in two days. And one of those days, the temperature was below zero! It's been up for about a year now and I can't convey how nice it is to not have to worry every single time there is a gust of wind.
6 days ago Jodi Jordan
Acreage fencing was by far the best priced out of the three bids we received for welded wire fencing. They were quick and responsive on getting the job done. The nice touch was at the end of the installation the gates needed to be …
4 months ago Marina Sinclair
Really terrific people. Professional, friendly, will happily answer any questions you have. An easy recommend.
11 months ago Chef Aboude
Excellent work and clear and consistent communication. Highly recommend.
10 months ago Diana Ciccolini
Very happy with the install team and quality of the product. They were delayed due to covid supplier issues but that isn't their fault. Beyond the delays I was very happy with the whole experience.
9 months ago Xavier Dias
I did not use AF because I wanted a wood fence. But I thought their bid was good for the high quality of the fences they build. When they came out for the bid they were on time for the appointment and provided the bid on the day they said …
3 months ago Ashley Morton
Best fence company in Omaha and surrounding area period!!
6 months ago Shelly Carpenter
Extremely responsive and really enjoyed working with them
6 months ago Anes Aickareth
Acreage Fences did a great job in realigning my vinyl fence gates. After 10 years, the gates were out of alignment and Acreage Fence was able to quickly and efficiently fix the problem in a timely manner.
7 months ago danny Rey
I inquired about fencing for my backyard and I was contacted by their them and got much needed info and a quality conversation. I am sure I will be using their company to put up my fence in the near future.
2 months ago shaun gregory
Everyone at Acreage Fences are great to work with. Great people, outstanding customer service, and very high quality product! We love our fence - have received numerous compliments on it. I highly recommend them for any of your fencing needs.
2 months ago Yamileth Gonzalez
First I'll say that I'll update this following completion of our fences. We are on their schedule and happily paid half down Why aren't they done yet? Why happily? 1. I had an idea of a fence type that I wanted for our acreage. I found …
3 months ago Jason Reinke
We had a great experience with Acreage Fencing. Great communication. Completed the estimate quickly. Only took a few days to install. Very pleased with the end result. We love our new fence!!
3 months ago Khaleel Abujarad
Acreage Fences finished our 6 foot vinyl privacy fence in the spring of this year. I waited to write a review of the fence so I could comment on the durability of the product and quality of the installation. I've been satisfied on both …
3 months ago anthony delmasto
Acreage Fences provided friendly service, a prompt price estimate with reasonable prices, and quick, professional installation of several hundred linear feet of fencing through uneven and wooded terrain. They actively avoided any …
4 months ago kisquin
Best fence company in Omaha based on quality of the fence. I love that the hardware is not exposed on this product and will not rust. Second I love that the gates automatically close and have a awesome adjustable latch with keys. You …
4 months ago Chris Dwyer
Acreage fence was wonderful to work with and very understanding with the last minute changes we had. Very professional and quality products.
6 months ago Sharon Ellman
The whole process from beginning to end was excellent. The quality of their aluminum fencing is superior to any other company and I am very satisfied with our fence. The installation process was efficient and thorough. Highly recommend this company.
6 months ago Badaaw AD
This company is great! They helped our family pick out a proper fence for our needs, allowed us to customize with keypad locks on both sides of the gates. They been very responsive with repairs and further assistance with adjustments. The …
9 months ago Sandra Klitzing
They installed our deck, our front porch railing, and our mailbox post...all years ago and they have all been beautiful and stood the test of time and Nebraska weather. However, last fall our roofers damaged our front porch railing and so …
8 months ago Dion Steinz
Great people to work with. Quality products and great service from everyone at Acreage Fences. I would highly recommend them for your fencing needs.
3 months ago Jessica Ware
This is an interesting review to write given that I didn't use Acreage Fences to build me the fence, but I wanted to speak of their professionalism and willingness to do what is right for the customer. I requested a quote for a vinyl fence …
7 months ago NM karimi
Thank you for a great experience. We enjoyed the cooking class that we took as well as the stroll around your grounds. Everyone was so helpful. Loved the food - innovative, fresh and always something new. We try to come each year and will be back again in 2020. Thank you for such a fabulous experience.
9 months ago reuben foodie
The quality of the installation was great! Ask them to come out to fill in the post holes with more dirt and they came within 24 hours. Salesman was a pleasure to work with as well as the install crew. Very pleased!
6 months ago Joe Paladino
Very happy with our new fence. From our initial contact with your rep I think his name was Tom With the pre install person and most importantly the install guys, everything was very well Done. We could not have asked for a better …
4 months ago Ryan Rucker
I'm a repeat customer of Acreage Fences Inc (AFI) and I highly recommend them! Their vinyl fence pricing is very competitive and they offer a great selection of materials for a more customized look. I also appreciate that AFI is a local business. Before you consider going to one of the big box stores, please give AFI a try!
3 months ago S Rombow
I did a lot of research on fence companies in Omaha and this was suppose to be one of the bests. I was very disappointed to find out that the company who I thought I hired (ACRAGE FENCES) did not show up the day of my install. Instead, a …
4 months ago Sara Siddiqui
When it came time to replace our home's aging privacy fence, Acreage Fences was head and shoulders above the multiple companies I contacted and compared. They provided personal service and expertise versus tossing a generic estimate to me, …
10 months ago Jameson Weber
Had some fence damaged. Called Acreage and within 2 days, they had it fixed. Great company and people to contact for all your fencing needs.
6 months ago Wen Qu
I had a railing put in for 7 retaining wall steps in our backyard. Looks and "IS" very high quality. I love it! Thanks for job well done.
9 months ago Patrick Benton
Great company to use; I would use them again. They have fair prices and build very good fences, and on schedule. I highly recommend them.
8 months ago Bryan Smith
We got several quotes and did a lot of looking into companies' reputations before we settled on Acreage Fences for our fence. I'm so glad we went with them. They were always prompt and professional with scheduling appointments and showing …
10 months ago Monica Colvin
I met the original owner still works for the company. Good man! The only reason I didn't use their service is price. Vinyl fence costs twice the cost of wood.
8 months ago Robb Hinds
Excellent Organization. Great communication and timely followup. Good Quality Fencing and value for the dollar.
7 months ago
Popular places from the category Fence contractor