Fry Family YMCA
Youth organization Fry Family YMCA, 2120 W, 95th St, Naperville, IL 60564, United States:
45 reviews
of users and employees, detailed information about the address, opening hours, location on the map, attendance, photos, menus, phone number and a huge amount of other detailed and useful information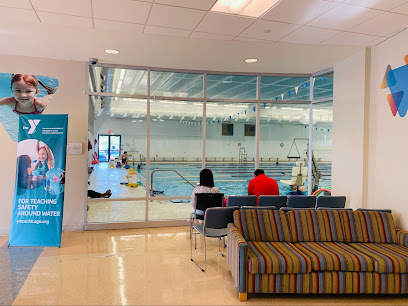 Address:
2120 W, 95th St, Naperville, IL 60564, United States
GPS coordinates
Latitude:
41.7092108
Longitude:
-88.1887394
reviews Claudia W
The Fry Family YMCA is a great place to exercise and stay fit! The Fry Family YMCA is more than a gym to exercise as it's a community with a diverse membership base that feels more like a family than a gym! We've been members for over 15 yrs and raised our kids around the various classes and activities offered. I would highly recommend the Fry Family YMCA to anyone single, married with kids the atmosphere is very welcoming!
8 months ago Joe Thompson
Awesome group fitness offerings. The instructors are some of the best around. They care about the members. It's a great friendly environment to work out in. They have so many classes from cardio, strength to yoga. Fry YMCA offers Les Mills BODYJAM which is only offered in a few places in the US. They also have BODYCOMBAT, BODY ATTACK and BODY PUMP classes. There is a strong Les Mills member group and they have cool quarterly events. I love that my teenage kids can come work out in class with me. During covid they have strict entrance procedures with temp checks and masks but that makes me feel safe. The place is super clean with ramped up covid cleaning.
7 months ago dogan saglam
YMCA, in all respects, has always been one of my favorite fitness centers. Being new to the city was the prime reason to sign up at my nearest YMCA—a wonderful place to socialize, make friends & get fit simultaneously. No matter what kind of membership you have, it's not gonna disappoint, in any way. I believe there's no service that YMCA doesn't offer — be it a Zumba class, Swimming lessons, Arts, Yoga, Ballet, Summer Camps, Sports & surprisingly, this branch of YMCA offers Pre-Kindergarten too. My 4years old goes to Summer camp nowadays, her teacher Ms. Rashelle is such a wonderful person. A couple of assistants look after all the children so well. So far as I have observed, this branch is busy most of the time, some or the other kind of class is always on. People of all ages just keep coming or going.
2 months ago NycBeauty
In March 2020, before COVID19 lockdown, I went to front desk personally, canceled our family membership. They said OK. Then at October 2010 now, I found out my credit card get charged from July... I went back to ask why, the front desk said they couldn't find my freeze request... That's insane. How you are able to charge me again from July? I demand the owner a full refund for whatever they charged these months. They are saying the didn't have record... This is robbing!!!
9 months ago Andrew Brama
Has good variety of activities for the kids and teens. Staff are really nice and helpful. This is a really good place to go to.
4 months ago Mil Tes
The pool should be open at all times. I only have member ship because I want to swim, they always have class so I cannot swim. I am for sure going to cancel my membership. They made this gym look so good, but really it is a dump. It should not be a gym it should be called a place for kids class and fun. This is not a real gym. That is why their ratings are so bad it is because they don't care about people do gym because they really want to make money off of class.
6 months ago Rick King
Hello, Where is my refund? They agreed to refund my daughter's overcharged preschool tuition and confirmed the refund has been issued 2 weeks ago. But the refund never appeared in my account according to their promised time frame. Communicating with them by email and in person, I was pushed around and has no outcome. This is a mouth to mouth world, reputation gets business. What you are doing can destroy all the reputation established by your preschool teachers' daily hard work.
8 months ago Khaleel Abujarad
Can accomplish what I come in for each time. At times the gym is full of people, but I was always able to avoid it by picking non-peak hours to go in. The free weights got modern dumbbells, and love the new clips for the barbells. Nice, Clean, Choice of activities and classes, Reasonable Membership dues, Close to my house are why I pick this facility. I read other comments on how rude the people who work there are, and I totally understand the disappointment when things like that happen. I have been there since 2013 and haven't run into one rude crew yet. So thumbs up for now!
6 months ago Brad Holmes
Some employees make Fry YMCA work better. If you need help, you should ask Brandon, Membership Director. He is very professional, polite and friendly. Alex and Stacy on the front desk were very nice to me, so I liked dealing with them.
4 days ago Zach Brown
I like this YMCA. I have taken a few classes and find the instructors top notch. My daughter does the swimming class and likes it. She also currently takes basketball and is trying out ballet next. Again the teachers are great and the price is right!!!
3 months ago Bill Roggenkamp
Staff up front is hit or miss. One lady straight up rolled her eyes and walked away from us. Terribly rude. Pool staff has no idea what's going on 2/3 of the time. SEVERAL TIMES they have told us different things and made us get out of the pool, so we just end up leaving. Probably cancelling our membership this month. Enough is enough. A couple of positives:: Classes are good, but do fill up quickly. machines are decent and there is always plenty of room to work out, even in peak hours. Childcare is ok, depending on who is there. It takes a little warming up to i guess. One star is generous, to say the least.
5 days ago Anthony Palma
Clean workout space that's generally not overcrowded. Lots of fun family events and activities. Great place for the whole family
2 months ago Jason Kurtz
It was informed to me that there would be a deep cleaning of the basketball courts on August 24th but the courts are just as worse.
2 months ago Jonathan Kidd
Very poor management and untrained staff who doesn't know how to talk to customer. One day I was late for one of the Zumba class and their Manager/ building supritendent pull me out of the class because I was late. It was very humiliating and embarrassing. I am a paid member of the Y and I have seen many times people are coming late and going early from the class. When I questioned her she said from now on suddenly their policy has changed. Whereas they did not mention of this rule when I joined Y or it has not been mentioned on their website too. When I wanted to talk to her about it she said she doesn't want to argue and walked away. So much attitude.
6 months ago Jesika Chism
The facility isn't well maintained. Broken equipment takes weeks to fix, general maintenance & cleanliness often ignored. Safety issues with young kids playing with equipment. People pouring cold water over thermostats to make the steam room hotter - which is a safety concern for the young & elderly. Issues brought up to the staff, but no corrective actions are taken. Management is slow at responding & following up
5 days ago Wendy Spears
Love This Place . Always Walk out feeling better!!
6 months ago Only Fun
Very bad experience here. Untrained staff. My wife and me had gonethere once as trial and the front desk told us we still had two extra trial. So we brought my daughters there for swiming as we wanted to see if they liked there. This time, people in the front desk changed and they said no to us, without any efforts to look for solutions, and regardless of it was their fault. Poor management and bad attitude to new customers.
3 months ago May Leahy
I like the Y but it would be nice if they had staff walk around the weight room and answer questions about the machines for some of us older adults who may be unsure of settings and form. Any time I've had a walk through.... they throw you into a looong personal training sales pitch. Hell, I'm already paying a lot to be a member. Also irritated that the Y prevented a South Naperville outdoor pool and Rec center from being built.
3 months ago Thomas Jullien
It's awesome and the bad reviews aren't true- Staff has been updated and very nice and several times asked me if I needed help- Pool isn't the cleanest but it's not dirty (a band aid here and there)- They do take care of the pool and workout room- The teachers are awesome and Kavita,Kelly,Marigold, and Lynn are my favs- I especially love the swim and preschool classes (my little sister does them)- in my opinion this Y is the best
9 months ago Frank xu
Zero stars! Worst staff ever for a non-profit orgainization. Occasionally my son and I attend this facility because of the later hours, however there's always an issue. My 12 year old son feels unwelcomed by one particular female lifeguard because of the color of his skin. Tonight, 30 degree weather, my son's 2 friends were unable to use the pool because their waivers weren't found on file. We stood at the desk for 20 mins while they searched for paper copies and interrogated a 9 and 12 year old about their names, parents names, address, date of birth, the last time they were there, and rudely called the boys names of other people who were in the system. Another lady steps in and calls the manager at home to ask what to do, and she's comes back to say sorry.... I interrupt her, and with a horrible attitude she states " are you going to let me finish?" Unbelievable, this woman should be ashamed of herself and should work in a less family oriented environment.
8 months ago tasha brooks
I personally don't like how they just use the basketball court for other things than basketball! Also I feel like they should tell you that there will be games in the gym if you are a member, I have walked in several times and couldn't do what I came for
6 months ago LaTonya Smith
They only allow members to visit their facilities. No day passes or other short term visits (for non members). Also it took 3 tries to reach someone on the phone there.
8 months ago Tammy Buxton
Went to the dupage children's mueseum and they had a camp there. Out of control and no sense of order. The camp leaders let the kids run wild. 1. Ran into my wife pushing my son in the stroller. No apology. 2. Wife was changing my sons diaper in the all gender bathroom. Counselor was sitting by the door with a group of kids and the started flipping the occupied sign to vacant so the door unlocked and they proceeded to walk in. 3. Not even 2 minutes later 3 kids were playing tag and knocked my daughter over. No apology and the kids continued to run wild. Spoke to the person in charge at the mueseum and she looked at me like I was speaking a foreign language. 3 employees sitting outside on break while kids are causeing chaos inside. If I could I'd leave 0 stars but unfortunately google will not allow me to leave such a low review.
4 months ago joel fuchs
Fry Family YMCA Isn't terrible, but I wish they wouldn't cramp so many equipment into little area's. The weight and cardio rooms for example are not the Largest. If you are like me and like lifting you'll end up waiting 10-15 minutes trying to get on one of 2 of their non assisted squat racks to lift. A lot of high-school students from Nequa also go their and don't even lift they just take up the limited space that's in there. Also they do not inforce the Weight room rules. People do not put back weights, IN THEIR PROPER SPOTS, and make the entire area messy. The cardio room is also always just so congested, and you'll never get the treadmill or stair climber that you want if you like working out in the afternoon on weekends.
6 months ago Clint Gresham
Rude people in the sauna and hot tub area. I don't want to be a racist and say what kind of people but they sing in the sauna and bring underage kids in. When the kids talk loud (they invariably do), these women won't stop them. In fact I've heard them tell their kids to lie about their age when staff comes in to check. After going to this Y since 1997, I'm finally canceling my membership.
4 months ago Shane Grant
I enrolled my daughter into the swim class at Fry Family about 4 months ago. The instructors were all nice but she didn't make much progress after almost 3 months. There were 3 or 4 times the water tempreture was very cold and my daughter got sick once which detered her from using the pool more often. After 5 weeks not using the facility I called Fry Family today (Monday) to cancel her membership. I was surprised when I was told that I had to pay for next month's membership (July) because the billing is made first of the month ( Friday 7/1) and they need 5 day prior notice. I spoke to the membership manager and was told it was my fault not being awere of the 5 day notice rule as it was written in the membership agreement. Four day notice is not enough to avoid the charge. I asked her to at least use the money left in my account to pay towards the membership she said she couldn't. She had to send my balance back in a check receivable in 4 weeks. I have to say that this is the worst membership experience ever. My total impressions of Fry is that this is not a customer friendly facility.
8 months ago Pankaj Ahire
The ymca staff is really nice
6 months ago Kim
Worked out in the pool for years here, no complaints.
6 months ago Ruth Shaw
this has a really good basketball facility.
9 months ago Robert Dusablon
For the most part it is adequate for my needs. Too bad they closed / sold the field house.
9 months ago Bruce Saffin
Clean environment with great equipment and friendly staff.
7 months ago Ghenadie Lihonin
Family friendly fun place
2 months ago Farid Parsa
Refuses to sell day passes to people visiting from out of town...only allows people with "membership" and their guest only. Places a frown on the YMCA, from a visiting alumni.
7 months ago Meg Cohen
Worst exprince ever I went to play basketball and one lady treated me with the most disrespect calling me nicknames and kicked me out because I wasn't wearing basketball shoes don't waste ur time here
8 months ago elana keller
Gym is always packed. Machine parts arent always kept where they need to be. The basketball courts are almost always busy because of camps and other classes. Courts are always dirty which makes players slide. Some staff are rude and some aren't.
9 months ago Jan Evans
Very clean
1 month ago Kami Maslonka
They have a large swimming pool.
2 months ago Terry Floyd
Would Not Prefer this YMCA as it is kinda outdated from other YMCAs
5 days ago Marla Mcdowell
Has pool and weight rooms and cardio machines, variety of programs
6 months ago Richard Dawes
Wonderful place, relaxed environment.
4 months ago Chad Zear
very friendly staff:)
2 months ago Alexei Fomin
Because of word limit I am attaching screenshot.
7 months ago Samrat Sur
Fun, Safe, friendly, and helpful
6 months ago Mark Harvey
Very friendly staff, you get what you pay for and a little more.
4 days ago Stephen Haggerty
Friendly staff. Some of them knows me by name after the first visit. Continent location. 4 starts only because most locks in family dressing room are broken and at least one shower wasn't working.
6 months ago
Popular places from the category Youth organization