Auto Parts Outlet
Auto parts store Auto Parts Outlet, 3650 G St, Philadelphia, PA 19134, United States:
164 reviews
of users and employees, detailed information about the address, opening hours, location on the map, attendance, photos, menus, phone number and a huge amount of other detailed and useful information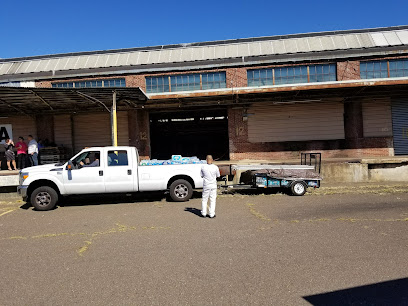 Address:
3650 G St, Philadelphia, PA 19134, United States
Website:
yourautopartsoutlet.com
GPS coordinates
Latitude:
40.0054758
Longitude:
-75.1139011
Location on the map
Reviews Carlos Arredondo
Amazing service, honest and reliable personnel at the service desk and warehouse workers are quick and efficient. Would recommend coming here for any and all parts needed in a rush.
5 months ago Alex Atapuma
I've been looking for a fender for the past month and couldn't find it anywhere near me. Checked every junk yard in the 40 mile radius. Then I found this hidden gem. I got the fender and the paint made to match the car! The customer service there is amazing! Very helping answering all my questions! I'll definitely be back for future parts.
11 months ago foufou akhrouf
Got all the body parts I needed for my 98 Camry. It was actually cheaper than going to junkyard. Junkyard wanted $580 for hood, fender,marker light,bumper and two hood hinges. I got everything for $260. They also carry all types of automotive parts. I will definitely come back.
8 months ago Mike Andrews
Great wholesaler. Saved thousands to fix my car. Observed social distancing guidelines. Only negative, there was only one cashier working and at least 12 customers waiting.
7 months ago John Downing
Said my order would be ready monday. (Today)went it wasn't there. . So I called around 3. Man said it was there and to go about 3:45 . So I go back around 4. And nope not there. Smh
6 months ago Olivia Raya
After being on hold over three minutes, a Lady will just say that answers and say, WHAT LOCATION... I never told her why I was calling and then she disconnected the call... That's ???????????????????????? service
7 months ago Deanna Hartman
I ordered a part over the phone and requested pick up on Saturday 11/21. Went to pick my part up and was told I could NOT purchase my pickup because they were doing inventory today. Why weren't I told this over the phone when placing my order? My car goes into the shop on Monday. I scheduled this appointment based on my Saturday pick up. Just felt like I should have been told this over the phone. I could have tried to make other arrangements. Better communication would have been nice.
1 week ago Candice F
The young man who gives you the parts was very nasty and rude. I had paid for my part already but when I went to get the parts is where they were the worst
6 months ago Sandrine Duchateau
Have some brand new part for older cars but they have great prices for new car parts. if you have a newer car they have some parts like fenders and that's all. I crashed my 2018 Kia a couple of months after I got her in2018 and came here and got the body parts I needed for under 100 but the lights and stuff I had to get somewhere else
3 weeks ago lucas wilde
I went to go get my parts it was a long line because they give good quality parts but they are attending me fast and had good prices for the parts of my vehicle I would recommend this place to anybody.
11 months ago Shannan Wheeler
I consider myself a Jewish American.
6 months ago Holly Dobney
The female sales rep was very welcoming . Nice doing business.This is South Philly.
10 months ago Travis Bray
THIS PLACE CAN GET YOU ANY CAR PART NEEDED. ALWAYS PRETTY FULL WITH CUSTOMERS BECAUSE THEY ARE MORE THEN EXCELLENT. THIS PLACE IS HELPING ME REHAB MY PROMOTION VAN.
1 month ago Nisajith Welikadage
Horrible service, miscommunication within staff, POOR CUSTOMER SERVICE!!! VERY POOR WITH TIME consuming just an over all horrible, redundant, displeased experience for my first time soing business with the company
9 months ago ernie littlefield
Prepare to stand in line... then stand again and wait for the whse. bols to pick your order eventually so ya can finally actually have, ordered a part, have it in your hand, and see how much if any of your day is left to do anything else haha
1 month ago Basharat Ali
Parts and car things and experienced people who can help. I would definitely recommend this place to my friends and family.
7 months ago Angela Cummings
Great customer service representative Yanni. Thanks for your help
1 month ago Yolonda Corothers
Great place to get car parts on the low
10 months ago Jessica Warrender
Great customer service and got my mirror for a great reasonable price.
2 months ago DAVID EADS
This place is the worst am standing in the office waiting for a part nobody could find the part
8 months ago Kelli Knight
Brand new car parts cheap!
6 months ago Ivy Loyd
This place is a mess! Waite in a hr and a half line to pick up parts that were pre-ordered and paid for! Waited another hr and a half in the actual warehouse with 20 other ppl some who have been waiting three to four hrs just to leave with a refund bc the staff could not find their parts! I ended up leaving with a refund on one of the parts I ordered and the wrong part bc the staff could not identify the actual part I needed! Mind you two of the parts I ordered were right and left front bumper mounts. So essentially I recieved neither mount bc although they're system said it was in stock it wasnt and the one they sent me on my way with was the wrong part. I didnt bother going back for the refund. I dread going to stand in line for the refund
4 months ago Curtis Kerton
They were very professional, fast i will recommend them
2 months ago Boh James
Very helpful and the ladies up front are beyond pleasant!!
2 months ago Art Mowad
Yanna is such a great person and has great customer service skills. Works very hard for her customers.
5 months ago Owen Luxton
Very long line, was waiting roughly 30-40 minutes. Finally wad our turn and we got our parts, we got to the shop to have our car fixed and turns out they didn't give us the right parts! They were not very organized at all, kinda all over the place.
11 months ago Wanyi Yang
Got my parts speedy fast and at a great price.
4 months ago Reedah Kasim
Trying to call the store in Philadelphia on Erie ave and no one answer for 45minutes and I just hung up .
6 months ago Susie McGowan
Ordered parts on commercial account got an ok over the phone the part is available went there waited in the line for exactly 1 hour 47 minutes got inside 1 lady taking coustmer 1 is taking calls waited when got to her she treated very disrespectfuly talked very mean gave her the account number then she said it's in Southwest Philadelphia location not here you are waiting our time although I spent almost 2 hours in line for get disrespected Never again It's G street location
5 months ago Nick Ryan
They very polite and had everything I need it.
7 months ago Dustin Ayala
New cheap parts friendly service and fast
9 months ago erick B
Quick professional help
3 months ago Abigail Hoffman
Shantashi is wonderful! She knows her stuff and she's very sweet! The outlet is perfect for consumers who want to work on their own vehicles. The prices are great!
8 months ago Eleanor Waters
The customer service is amazing they go out of there way too help you find the right party they are very friendly and knowledgeable
7 months ago Michelle Ingram
Great customer relationship and if they don't gat it they find it for u
6 months ago Missy Broadway
Good prices but terrible customer service.. cashier had a unnecessary attitude.
9 months ago Daria Gurina
Auto Parts outlet sold me the exact right parts at a great price. Their service on the phone was excellent; the representative I spoke to knew what she was talking about and helped me quickly. The customer service on site was great too! They got me my parts and on my way. Their price beat anything else i could find. I would definitely use them again.
2 months ago Jacob Frank
Great prices very helpful
11 months ago Thuy Nguyen
Worse place to do business associates are ignorant.. under staffed just all around a horrible experience
8 months ago Katie Thompson
The crew were nice enough tbh, but as usual they didn't have any of the parts I need. The store is little more than a dingy waiting line, roped off and essentially nondescript
7 months ago Sabine Pochon
Long wait and I usually have to return parts because they're damaged. But you can find what you're looking for.
6 months ago Tafica Terry
Prices are phenomenal. Cannot be beat.
7 months ago Saadiqah Kubheka
Nice place to get aftermarket car body parts .
6 months ago Kelli Wetsel
Customer service was horrible, like you needed them, after waiting in line for at least a hour. This was just the G St location, I dont know about the SW site.
7 months ago Marvin Garliepp
Very helpful
10 months ago Shabnam Khan
The worst customer service! My boyfriend called to see if they had a mirror for my car on 5/13/19, he was told it would be in on Thursday 5/16/19 at G and Erie location. I called Thursday morning to see if I could pick it up on my way home from work. I was put on hold for 10 minutes so I called from my work phone and what do you know THEY ANSWERED THE PHONE! I was sitting on hold for NO REASON! So the part was never ordered... The guy on the phone said he would place the order for me and I could pick it up on Friday (5/17/19) well I now been on hold for 5 minutes! Never going to APO again and I do NOT recommend them to anyone!
7 months ago Alessandro Casagli
Local aftermarket body parts for late models,great pricing great location ,no need to run to NJ anymore
7 months ago Jennifer Craig
Ask for Jamie'
8 months ago CHSV Funfest
HORRIBLE WILL NOT ANSWER PHONE AND WILL LEAVE YOU ON HOLD FOR AN HOUR
7 months ago Kelley Fadak
Good place to buy body parts, good price and good communication.
8 months ago
Popular places from the category Auto parts store