Cancer treatment center City of Hope Comprehensive Cancer Center - Duarte
Cancer treatment center City of Hope Comprehensive Cancer Center - Duarte, 1500 E Duarte Rd, Duarte, CA 91010, United States:
153 reviews
of users and employees, detailed information about the address, opening hours, location on the map, attendance, photos, menus, phone number and a huge amount of other detailed and useful information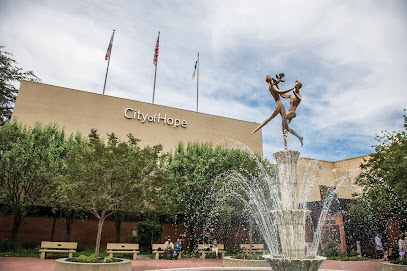 Address:
1500 E Duarte Rd, Duarte, CA 91010, United States
GPS coordinates
Latitude:
34.1298507
Longitude:
-117.9707722
Location on the map
Reviews Akram BINZAYED
City of Hope has been a blessing to my family. The doctors, nurses and staff are amazing people. My husband is being treated at City of Hope and it has been a blessing to our lives everything they have done and continue to do. Thank you.
7 months ago Kyara Dawbin
City of Hope Comprehensive Cancer Center is simply unmatched with it's world class superior technologies. And with It's great combination of Doctors and Nurses that strive to accommodate all of their patients to the fullest. It's no wonder all the them are HEAVEN SENT in my eyes. And without this Hospital, I just can't imagine what it would be like without CITY OF HOPE. Jus be grateful for our Lord to provide such a beautiful and caring place in our life.
1 week ago Ashley Afshar
City of Hope? More like City of Despair. If I could, I would give zero stars. As my father was running out of options with colon cancer that was metastasizing, Kaiser basically gave up on us so we were desperately looking for help. City of hope is well known for cancer treatments and clinical trials that have helped many patients, we were hoping that my dad would have been one of them. We walked in so hopeful and walked out with all of hearts the heaviest they've ever been. Dr. Lee was the absolute WORST!!!! He has NO empathy for his patients or their families AT ALL. He walked in, in a hurry and quickly started explaining how there's absolutely nothing he can do for my father. As my dad desperately pleaded to him to give him another option for a longer time with us or something, anything to help him, Dr. Lee interrupted my dad telling him he had 2 choices: die without treatment in 2 months or die in 6 months with therapy, but be paralyzed from the waist down. It felt so unreal how mean he was being, he could've let us down easier, nicer, not so rude and cold. His demeanor was unprofessional, so much that even the young woman who I assumed was the physician assistant or a resident deeply apologized as soon as Dr. Lee left us in the room bawling our eyes out. I would never, ever want anyone to ever feel so small, defeated, and helpless. This was the second worst experience in my entire life. Just for those who may wonder, the first is my dad dying.
8 months ago Eric Feeman
I Feel My Body Healing... Fountain of Hope... Main Entrance...
5 months ago ibrahim ahmed
This is the most overrated cancer hospital in the country. I've been to several of them and this is the worst by far. Most people don't know the difference. It is over crowded, lousy inexperienced doctors, so many mistakes they make and people don't even realize it. I could write a book on their short comings. Go somewhere else if you value your life.
10 months ago Julie McSorley
What are the best cancer research hospitals in the world. It was a pleasure to help set up an entertainment program for the children who are being treated
4 weeks ago Magda LAHLITI
They have much great help they are trying to provide for people. They have helped and tried to help many people get cured! That is the wonderful side. And, that is the reason I would like to see more physician access. The doctor I did see there was very good, but then went on leave too. I just think they could benefit from more availability of clinical staff, and need more doctors. And, my friend couldn't get in for weeks due to lack of doctors available for his case On the good side, their administration, patient advocacy, and billing representatives are very gracious, and I would like to give a higher score due to the mixture of factors. However, with the current system it is hard to coordinate call backs to the nursing station because they rotate, messages go to someone else and you have to start all over again. So, it is difficult to communicate this way
5 months ago Brian Perez
I am a cancer patient at city of hope around eleven years and love all the people there that have worked with me to save my life and extended the time with my family and I hope to have another eleven years
4 months ago Jonnyreverb
So much too share so little time. At times we were given appointments during holidays( like Labor Day) but then the personnel is compromised/short, longAlthough you do find effective treatment for cancer, the protocol can be aggressive, in other words a bit too much. Not giving enough spacing for the testing. Bottom line is about the big bucks. ????????
8 months ago rabia puri
The Village is a great place to stay its very helpful !
1 month ago Heather Lee
Doctors extremely professional; very clear, kind and human. Staff always there to attend the needs of the patient and family members.
5 months ago Yuji Shen
This is the best cancer and leukemia hospital in the world! The doctors are world class and participate in cutting edge trials and research so they have the best medical protocols at their hands with working knowledge they can apply to your case. They doctors are also extremely caring and compassionate because they actually care about you. The doctors are a perfect balance of brilliance and compassion. The nurses are equally amazing. They work day and night and care for you like you were their own child. The nurses are super sharp because they must be able to administer chemo, pain killers, stem cells, and all sorts of other drugs that must be precisely given without error. Those same super smart nurses also are super compassionate... they will respond to your every call quickly while juggling all their patients. They cover for each other to make sure the patient is cared for. The staff cares for the patients also... the ones who check you in, the ones who take your x rays, the ones who take your blood, the ones who give you breathing treatments... all of them care about you. The protocols are best in the business. If you have cancer or leukemia... come here, schedule your appointment, and experience the world's best cancer care center.
7 months ago Steve Kellogg
Number one cancer hospital in California. With thousands of employees working to cure cancer and diabetes. Main campus located in Duarte, San Gabriel valley.
7 months ago Keely Joslyn
Had a stem cell transplant 2yrs ago the care I received was excellent. I live in San Diego and have not found a facility that compares to you yet. If I could I would take the drive once a month to continue my treatment with City of Hope. When you've had the best care ever, it's hard to settle for less. City of Hope you're the Best!!!
6 months ago Anthony Edwards
My husband was diagnosed with late stage Multiple Myeloma in July of 2017... His Hematology Onchology team is headed up by Dr. Nitya Nathwani, who is an extraordinary doctor. He is thorough and committed through his excellence, yet, he's always very kind and always mindful. We truly feel blessed to be under his care, and at City of Hope. It has been nearly 3 years and my husband is currently in remission....I'm so grateful. I would only recommend City of Hope to any person I loved seeking cancer treatment.????
5 months ago herminia garcia
My brother was a patient at City of hope Duarte and we had so many bad experiences the nurse put the wrong formula in his gtube and my brother aspirated twice and he got really sick pneumonia then the nurses were talking about his condition and how he was already dying in the hallway me and my older brother heard the whole conversation they were talking about his privacy medical condition and I went to reported to the nurse in charge and they didn't do anything about it. They also wrote in the board his other medical condition that we didn't want other family mementos to know about so all his privacy was violated and nurses or Doctors never did anything about it. Dr. Masereli gave up on my brother really quick and said there was nothing they could do for him. My brother passed away at the hospital it seemed like they were just trying to let him die if you have a loved one at this hospital stay with them and you be the one to care for your loved one because some of those nurses are only there for the money. Not all of them but some of them are. Another thing the nurse we had told me she was really tired because she works at another hospital to make ends meet for her family so she's really tired sorry that she put the wrong formula in my brothers gtube.
6 months ago jeff johnson
Their will never be enough stars or any words to say how amazing this place is. We traveled from New Mexico praying for answers. Long story short we got more done in 1 week than we did in one year in regards to running tests and ruling out the what if's. For the first time I had a Dr tell me I was not being an over protective mom but what we were dealing with was very rare. A Dr who assured me that he would not give up till we figured it out. A Dr who didn't give us another pill or just a shrug and make me feel like I was the crazy one. I will forever be grateful for the peace of mind and the continued care we are receiving. We will continue to go back and will never think twice. Thank you! Their wasn't a single department from registration to billing to Dr Samoa's team in endocrinology that didn't treat us like we were someone special.
9 months ago James Moyle
As much as I do not want this place to be in business because of the unfortunate diagnosis that they strive to cure, this is the best place my family could have decided for treatment options. From the volunteers to the staff including, but not limited to, nurses, physician assistants, technicians, social workers, hair dressers, research department, Starbucks, cafeteria, bistro, masseuse, physical therapist, medical records clerks, billing, and doctors we could not be more proud of them for taking their jobs to the next level. Unbelievable oncologist, radiation therapist, pain management physician and surgeon! On, before and after surgery day, we couldn't have been more grateful to the surgeon for taking her time with our family unit. When you think you are alone, this team will work to support you. Thanks City of Hope for living up to your name.
6 months ago Ronnie Davidson
Excellent cancer hospital.
2 weeks ago Aziz Ahmed
I received a bladder replacement surgery in 2014 and always look forward to my 6 months checkups. So far no return of the cancer. This is a great hospital.
7 months ago Nrj Smak
It's good and bad. I was shocked when the attending nurse at ETA wasn't wearing gloves when she flushed my dad's catheter. A nurse who was attending to another patient went out of her way to help my dad to the bathroom twice, ensured of his safety all throughout the process.
11 months ago Nate Carlock
Saving lives providing hope with Wonderful Caring Doctors, Nurses and Staff. The most loving group of people gathered together for one common cause to make their patients comfortable through the trails of fight a fierce adversary Cancer. I Thank God for all that they do. Each and every one of them. Never have experienced the level of compassion from a hospital staff.???????? City of Hope Duarte the Absolute Best place to be if you or a loved one is battling Cancer.
8 months ago Nick Meredith
I am a Cancer patient and am disappointed about the care I have been receiving. I was told I will have a team of support. Dr. Xing is hard to contact, I ended up in the ER, twice. Had Dr. Xing called me, that wouldn't of happened, her nurse failed to help me.
6 months ago zeca vts
The staff dealt with an emergency situation for my family, and did an Amazing job! Kind staff, great doctor, addressed all issues timely. A million thanks for their help.
6 months ago Hillary M
I was diagnosed about a year ago and have been going to City of Hope for my cancer treatments. Without exception, each doctor I have seen has been very professional and caring. Unfortunately, though, the side effects of my treatment have interfered with my life and lifestyle, and have resulted in insomnia, fatigue and body aches and pains. While many doctors tend to stick to traditional, standard of care treatment options, one of my physicians suggested I explore complementing my treatment regimen with an alternative therapy. Thankfully, due to his suggestion, I am finally feeling relief. I appreciate that they are on top of emerging research and treatment options, and that their patients can benefit from this knowledge.
7 months ago Sarah Rodgers
The word "Hope" is the key. when you come to this place you know you are respected, loved, and gently taken care of. They don't treat you like you're sick but like you're a person with a problem that everyone here wants to fix.. Everyone here is naturally friendly and warm and compassionate. To top that off, you get the absolutely best care that you could get for your cancer. The doctors are all tops in their field and they work together for your best interests. Since this is a research hospital, you are getting the very latest in advanced care. Being sick is horrible but you will feel like family here.
8 months ago LATICA
I just spent the week in the most amazing place! It truly is a City of Hope - a little sanctuary apart from the rest of the world's negativity. It is filled with people that give everything they have, every day; and not only do they give their efforts but also their hearts. I am so grateful to the doctors and nurses who helped my dad through this journey. The road will not be easy but they all got us all through the worst. There are no words that suffice to thank strangers for treating you like family, and no words that are enough to describe the respect I have for them doing it every single day, without fail. To all the staff at City of Hope: You mean so much to so many people and you've helped change so many lives. Thank you from the bottom of my heart!!
6 months ago Tiffany Nicole
This is abouy their Rosie Garden and other areas. This is not about the hospital.
5 months ago Michelle Garrett
I have been a patient here for 15 years, followed by my oldest brother and now my Mom. We have received a level of care that's rare these days. The doctors and staff make sure all your needs are seen to. Everyone is friendly, and remember your name. The campus is beautiful. There's an actual Starbucks on the first floor!
5 months ago linda shreve
Fear of back surgery? Fear know more! With doctor mike y. Chen. He was able to get rid of my pain that I had for years. Just couldn't go on . Yes pain during recovery, as with any major surgery. My life gets better and better every day. See DR.MIKE CHEN WITH CITY OF HOPE, IF IN NEED OF BACK SURGERY.
11 months ago Natalie Imbrogno
The employees make this place, yet City of Hope is now making them pay for parking. Not taking care of the people that take care of you.
4 months ago Kody Clark
All staff have a positive attitude, nurses and physicians caring, highly skilled. Good place to receive cancer care.
5 months ago Amit Talekar
Best healthcare I've seen in my life! The pediatric wing had the most phenomenal people working there! I love City of hope!
9 months ago Tanya Stewart
I have nothing but gratitude and appreciation for City of Hope. My mother who passed away last August was admitted into this hospital May 2011 after a surgeon was refusing to operate on her breast cancer because her insurance wasn't approving the surgery fast enough. City of Hope took her in even though she was low income and her insurance wasn't going through. Even though they had caught most of the cancer, a little passed by and was what caused her death last year. The doctors and nurses were fantastic, helpful, and overall amazing. They helped her live another five happy years with us.
9 months ago Alondra Vargas
I work for a home health, and my job is to follow up with them when one of our patients get admitted. I called and asked if our patient was still admitted, this rude case manager judy tells me that the patient does not need out service and not to bother them. she gave me no reason why just to stop following up. i'm only doing my job, i don't need to be talked to like that. hope they teach them better customer service
9 months ago Old Goat
Dr. Courtney Vito, Dr. Joanne Mortimer, and Dr. Ernest Han are amazing. Everything at City of Hope, from the doctors and genetic counselors to the radiology department and patient navigators, is impressive. I could not have asked for a more smooth and positive experience. I thank them all for giving me great treatment for breast cancer and more understanding of the BRCA2 mutation. They have also been mindful of my family and have worked hard to help give them peace of mind throughout the treatment process.
1 month ago Lilan Yang
Outstanding care. Our grandma getting a stem cell transplant was treated with such kindness and great medical care. They even had most of her care givers able to speak her native language.
9 months ago Zhuldyz Alimbayeva
Been a patient for over a year, this is one of the best hospitals I been to, Doctors, nurses and my care team really care about my health and try to make you as comfortable while going through your treatments
7 months ago Kexin Yang
COH is a wonderful facility. Thanks to their caring Doctors and Nurses my brother survived his bone marrow transplant. We were all treated like family during those 18 months. May God blessed you all.
2 months ago Amy Durant
Horrible parking, only made worse by using more space for paid valet. Doctor's care for active cancer, then forget about patients with problems caused by their treatments (like GVHD, which can kill you just as bad as leukemia can). Have to get patient advocate involved to get anything done. Horrible patient services (was ok years ago, now terrible). Horrible customer service from doctor teams, was okay years ago. They care about the money and will badger you for donations while in your worst financial and/or medical crisis in your life. Skip this place, UCLA/USD might be better options specially if they're closer, this place isn't worth the trip anymore.
5 months ago Kristin Crampton
You are AMAZING. "City of Hope" is a perfect explanation of what they represent - true hope in the midst of worry, chaos and uncertainty. My fiance was recently diagnosed with Leukemia and we feel so blessed to have the opportunity to pursue treatment at City of Hope. He received a bone marrow transplant, chemo, and radiation and I am praying to God he is in remission. So thankful for the technology, medicinal advancements, and care from nurses and doctors to restore hope in an otherwise scary situation. Thank you so much City of Hope for your ground breaking research, incredibly intelligent doctors, and individuals who work together to create a center of promise for patients and their loved ones. God bless!
2 months ago Erick Chambers
Absolutely amazing hospital. Dr Laura Kruper and Dr Mark Tan have given me my life back after breast cancer. Staff is amazing as well.
5 months ago Lisa Thayer
My child tragically lost her life last year at City of Hope hospital, Duarte, CA. She was admitted to the hospital with an unresolved urinary tract infection. There were numerous mistakes made prior to the actions which ended her life but what I am about to tell you was no mistake. On the night before we hoped to be discharged, she was given an enema. Her bowel perforated. I begged and pleaded for over 9 hours for a surgeon, but the total lack of care and disregard put my daughter in a horrific medical situation which was ignored and dismissed to a point which was not survivable. Finally, at my wit's end, I dialed 911. They would not come because she was already in a hospital and it was not their policy. Only after I had called 911 did they make any effort and called the emergency response team. But to my devastation this team abandoned my child, as well. The call went out overhead and a whole team arrived including an emergency response physician and the hospital administrator. They acknowledged she was in critical condition and left the room. The doctor and hospital administrator went and sat at the nurse's station. A surgeon was not called for an additional 2 hours. This is abandonment! It was 9+ hrs after the enema before they finally called a surgeon. When the surgeon arrived she had to intubate my daughter in her hospital bed, as she was barely alive. My daughter was in respiratory failure, septic, and hemorrhagic shock as she entered surgery. Over those 9 hours all of her bowels died while they let her suffer in pain as I screamed for help. This was not just one bad apple, this was the entire staff The treating nurse, charge nurse, doctor on call, emergency response doctor and hospital administrator, etc. It was like drowning in slow motion while the lifeguard is swimming just out of reach, with no intention of rescue! I am telling her story because if this sadistic hospital staff will do this to a 26 year old young woman they will do it to you, me or anyone else for that matter. As a time perspective, my daughter had finished a full semester of school just 3 weeks earlier. And exactly one month later she would NOT be fighting cancer that night, but fighting to keep the hospital staff from killing her. I still feel the debilitating emotional pain of a mother who couldn't hold and comfort her dying child because I was fighting with everything I had to get her help. It should be simple, right? But Why? Why didn't they help her? I am asked this question every day. It's so hard to believe because it's their job, it's a hospital, and that is something hard to comprehend. We as patients, parents, family and friends enter a hospital in good faith that the staff is indeed in the business of saving lives. But as I can so horrifically attest, I watched my child die slowly and painfully by the intentional refusal of care. You are at their mercy and if they do not act, you will die and there is absolutely nothing you can do about it. I will say this clearly, I tried for over 9 hours to get this hospital staff to call someone to save my child. I can still feel the coldness, the disdain and lack of caring, it was palpable. I still become nauseated as the flashes of my child's face, her fading voice, and her legs, mottled, purple and cold from the lack of circulation because the extreme abdominal pressure from her exploded intestines. My child was intentionally neglected by this hospital staff in the most torturous way possible. This hospital proclaims to be the City of Hope. Then why did they put my child in a "Hopeless" situation which was not survivable? I will never understand the cruel intentions of this staff, but I will say the neglect and inhumane torture of my child was the greatest failure of the Hippocratic Oath I have ever seen. I owe it to my beautiful, kind and caring child to tell her story. No mother should have to beg for the life of her child while sitting in a hospital!
11 months ago Dan Betts
From my nieces experience, they treat the family great, but when it comes to her, they listen with closed ears. She often leaves stressed and crying. They have threatened to drop her, because she can't get a ride. Maybe it's because she's poor and they don't care. I don't know both sides of the story. I just feel so bad for her.
11 months ago Jason Dillon
Dr. Singh and Dr. Chung treated my husband four years ago for bile duct cancer. It's a rare and aggressive cancer, but Dr. Singh performed a miracle in a very difficult surgery. He and his team are gifts from God. My husband now volunteers there, taking first time patients to their appointments. This hospital, the physicians, nursing staff and volunteers are so dedicated and caring. Can't say enough about the care that we received.
11 months ago Christopher Flannery
They make my baby sister feel at ease which in turn makes me feel at ease. Because we just want what's best for her! And the nurses are great to her. Being a nurse myself it means a lot.
9 months ago Scott Holland
City of Hope treated my wife for over a decade. Sadly she passed away last month. But CoH never stopped trying, she received traditional, trial, and new treatments that aren't available in many places. My wife believed, and I believe, that CoH extended her life with a reasonably good quality of living. A cure was never in her cards, but I thank them for giving her as many days as they did. Dr. Warren Chow and Dr. Mike Chen are heroes in my book.
7 months ago Silvia Collasius
Superb healthcare that is easy to access. Staff is dedicated and helpful. Wonderful place
7 months ago James Cassady
A truly wonderful place that has made my mom's health their mission. They always exude positive vibes, which is truly remarkable considering the suffering they deal with. Cancer sucks but CoH rocks
7 months ago Lisa Jacques
Love City of Hope! The staff are awesome and they are taking great care of my younger brother.
5 months ago
Popular places from the category Cancer treatment center