Dollar General
Dollar store Dollar General, 244 E Palmdale Blvd, Palmdale, CA 93550, United States:
220 reviews
of users and employees, detailed information about the address, opening hours, location on the map, attendance, photos, menus, phone number and a huge amount of other detailed and useful information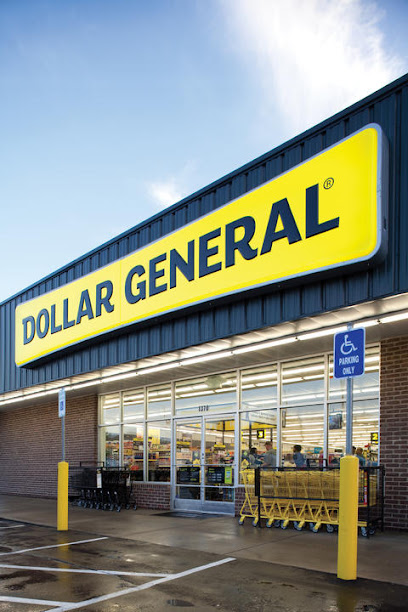 Address:
244 E Palmdale Blvd, Palmdale, CA 93550, United States
GPS coordinates
Latitude:
34.5789412
Longitude:
-118.1262584
reviews Nathan Neal
Great place to shop. Staff is the best. Prices are. Better then other retailers.
7 months ago Chris Francis
I love it ... this one won't let me couponing like crazy
6 months ago B Hamilton
I love shopping at Dollar General! I'm always finding amazing deals and saving tons of money. It's also a bonus that the employees are kind and they always help me find great deals. If you're ever interested in couponing, this is a great place to start!
10 months ago Amanda Stanfill
Line at the checkout was super long but the three Cashiers hustled and got me checked out within 3 minutes! Great staff here!
8 months ago Anu Chitrangana
I appreciate them staying open later than other stores during this virus thing.
5 months ago Sarah Strong
Wanting to know if you guys carry the diva silicone menstrual cycle cups?
6 months ago Barb Brock
They have a wide selection, everything's great just got to watch out for the local crackheads in the parking lot
9 months ago Elif Certel
East palmdale ... super ghetto and DOESN'T feel safe at times because of the homeless allowed to hang out in front of the store ... a couple of the male employees cool and helpful ...the LADIES NOT so much kinda rude in my opinion..
1 day ago Anthony Dunne
It's a decent site. Most dollar generals "FEEL" like a dollar store. This one however feels like a market place. It has alot of different items to choose from for a great valued price.
3 months ago Erik Roja
Item was out of stock online they said it was in stock this store is Trash
3 months ago Karen M
Great place to shop very affordable products.
9 months ago aditya mangu
The cashier was a beautiful soul. My first time visiting this location and because of her niceness and helpfulness I will be returning. I forgot your name ???? but thank you.
4 months ago Addy Harris
More than what I expected to spend. However they had everything I was looking for in regards to personal feminine hygiene
1 month ago Enam Hoq
DG has an overall 5 stars in?customer service. All you have to do is ask, and their staff will answer. Way better than the usual "duh" you get at walmart
2 months ago Joe LAYLO
Love this store friendly service and reasonably priced on everything. I shop here every Month and in between. Plus they have a discount that's on your receipt for the following Saturday if you come back with that receipt. That's extra savings.
4 months ago Timothy Oxner
I enjoy stopping by here and get last minute shopping and always find what am looking for specially if Janet is around I love seeing her shes always willing to help you and get what you need. That's my girl. Thank you Janet for being you
6 months ago Val Ruiz
Dollar General is my store I don't never have to go too far to get the basic things that I need the prices are good it's always clean and I love the people that work there
6 months ago Abi Goettsch
I ALWAYS find whatever last minute things I might need, at dollar general. Their money services are a great plus! Very convenient for me.
6 months ago Shimon Carroll
I've been coming here since the day they opened the door. It use to be convenient. Not anymore ! This store is so un-stocked it's not even funny. The shelves are so bare it looks like they're going out of business. Not one loaf of bread. …
5 months ago Denise Lindsay
Great place to shop
7 months ago Tiny S
The employees were awesome very helpful. The store was very clean and organized. Except they had clearance signs up for items that were not clearance.
4 months ago Mariana
Can always count on any Dollar General store to carry my sons diapers!!!!
8 months ago Alyssa K
Always great prices and selection
10 months ago Sacha H
Great store friendly staff clean store find everything I need .
6 months ago Angela Griffith
Great customer service here!
11 months ago Barb Mueller
Its where i use to live at im in lancaster now but i always go back to shop there it always clean and friendly..????
7 months ago Marcus Sherman
My most favorite place to shop.
2 months ago Brian Foulkes
this is my go-to store for my house phone snacks great sales. The customer service are familiar with me and my family we come to stop the great discounts and variety The One Stop Shop I love the store lots of handicap parking and the store is easily seen from the street. The owls are clean and neat
7 months ago Anu Chitrangana
Evelyn the manager was so nice to mdie. She took the time to teach me how too use my digital coupons. .
8 months ago Kyle Hiltner
Its was very well organized very clean store I always go there to buy my cats there cane cat food they have 5 for 2 bucks
4 months ago KEVIN GUTIERRES
I had the most AMAZING customer service Ever!!! She even helped me to my car!!! I cant remember her name!! But Wow was she a 10 Star at service!!!❤???????????????????????????????????????????? Thank you so much!!
6 months ago Nicole Brooks
Good prices needs better staff
2 months ago Ben Robinson
Jessica we love u and the way u run that store ????????????????????????????????????????
4 months ago Juan Arias
Great place to walk in and out with everything for the price of , FREE.99 ...LOL
4 months ago Ben Wilson
Very clean, everything in its spot, friendly stuff..
11 months ago Julia Lucash
Best prices for pet food. Store Manager is really nice. Store is always stocked and clean. Employees are always attentive. I come to this store instead of dealing with Wal-Mart because it's usually quick and they have almost everything I need.
5 months ago Hayden Stephenson
Friendly and helpful staff but there are always crazy homeless people screaming and talking to themselves in the parking lot. I WILL NOT bring my young kids with me when I go here.
4 months ago Alan Alda
Nice & friendly staff , well stocked store
4 months ago Yaneth Alvarado
Great service, well stocked. I go down every row because I might miss something great. My family has their favorite things they want. It has clothes, shoes, snacks, drinks, sweets, pet stuff and short sets etc.
11 months ago Kaz Soong
Busy store with little staff but still got my stuff. Be patient
2 months ago John Ordovas
Staff is nice and helpfull and the store is clean.will be going back for my bathroom rugs and crafts.
4 months ago Michelle Scofield
In light of everything going on, the customer service was still awesome.
5 months ago Heidi Schoonover
Always well stock, especially during Cov19 Pandemic.
4 months ago Paul Furioni
Great deals there and very low prices
4 months ago Greg Obar
You could find most of the things you need here at a good price
4 months ago Edward Kostakis
I found just what I needed
3 months ago Jean Burns
Shop here @ Least 2-3×s A Week. Love It...
2 months ago Brenda Kelley
Clean store friendly staff and great prices
2 months ago Daniel Messett
Manager was very nice employees were helpful.
4 months ago lavonda banks
Staff getting lil better.
3 months ago
Popular places from the category Dollar store