Canon Burbank
Camera repair shop Canon Burbank, 3400 W Olive Ave, Burbank, CA 91505, United States:
35 reviews
of users and employees, detailed information about the address, opening hours, location on the map, attendance, photos, menus, phone number and a huge amount of other detailed and useful information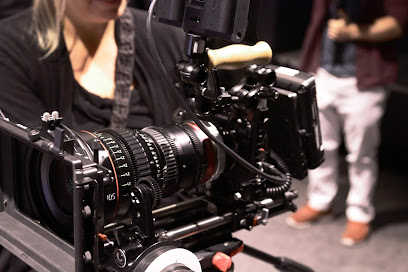 Address:
3400 W Olive Ave, Burbank, CA 91505, United States
GPS coordinates
Latitude:
34.1537958
Longitude:
-118.3367785
reviews raymond harvey
The staff at Canon is wonderful, multiple times they helped me out on small things and when the time came for a major repair on my 5d iv they came thru.
5 months ago Juan Castillo
It was beautiful, had a great time with playing lenses and camera.
5 months ago RACHAEL KEREKES
For older Canon Lenses and Cameras Canon does NOT offer support or service for these products. They will offer discounts on REFURBISHED newer equipment. Maybe time to look at Sony.
5 months ago Alfredo Pina
Love Canon. Best CPS experience!
6 months ago Lindsay Garison
Nice place, with High Tech
9 months ago Maikel Mora
Super helpful for my first time being here
2 weeks ago Varnith Nookala
Great customer service
5 months ago Mike Bales
This Aint no sales place
5 months ago Jennifer McGinnis
Usually I have a great experience with Canon CPS repair services but this last time I was seriously upset. My Canon 50L 1.2 is my go to lens (regardless of its notorious focus issues). I take good care of my lenses, I get them cleaned regularly and am a gold member. Last wedding I was shooting it just stopped working. Would not connect to my camera out of nowhere. I brought it in to canon and was told it would be $0 to repair because I had just repaired it late last year. A day later I got a bill for $350 because they *think* it was due to an impact that it was broken because the little screen on the lens had a crack in it. That was the ONLY reason they could give me as to why they were going to charge me. HOWEVER, that cosmetic crack has been on the there for 2+ years. I have had my lens repaired multiple times and not once has it been brought up until now when I was going to get a free repair. They literally had no other reason to tell me as to why they were charging me. Nothing. Best they could do was discount the repair even after they told me initially when I dropped my lens of it would be FREE. In addition, my 5d3 that I brought in for a repair late last year for issues, is having the SAME issues now that I paid hundreds of dollars to have fixed. All I can say is get your quote in writing from the beginning. If you ever get a scratch or dent on your lens, document it in photos when it happens so you can prove it to them and they won't use it against you in the far future.
4 months ago Nicole Rogers
Great facility and wonderful staff. They gave my school a private tour. It was a great experience. Thanks on behalf of the College if Southern Nevada.
5 months ago tom su
I've been going to Canon seminars and workshops for years, usually the Costa Mesa location but I've been coming here as well as they offer more industry and film/video events. All i can say is wow--the staff at Canon is the best of the best and they never fail to impress. CPS services are a dream. Every time I buy gear and lenses based on staff recommendations I am always blown away and nonetheless satisfied with the results. Come to Canon Burbank, bring a notebook and learn tons. I went to a recent seminar and afterwards had a one-on-one with Charles, the senior trainer there.... he addressed all my questions and concerns and I left positive and confident, making better photos the next day. I just recently attended the Canon Portals event in Santa Monica and Charles led one of the workshops and again, taught me so much. I am so thankful to Canon Burbank and everything they have to offer. TOP NOTCH A+++++
8 months ago Mike Mo
Friendly, Professional Business with a wealth of knowledge. Great lectures and demonstrations.
5 months ago Shelly Fowler
Camera was promised to be serviced within 5-7 days, 3 weeks pass, no update no call - each time I called to inquire no answer. Had to drive to office and was told it would be another few days before it was ready. Simple fix shouldn't have taken this long probably can get away with it bc it's the only place you can get a canon repaired
6 months ago chris griste
Helpful and generous with their time. This place was recommended highly by members of the a/v community and I can see why. Now I don't need to fly to tradeshows to see a product line-up.
4 months ago sara ganji
Walked in after years of debating a turntable upgrade. I live in the neighborhood and went into the old location a few times to look around. But the other week Maren styled me out with the just the right Pro-Ject table for me. Buying local is always a good choice, got her setup before I left and gave me all the advice I could need.
4 months ago traci novar
If you use Canon this is the best place.
6 months ago Rob Peabody
Smaller but incredible facility. Cinema focused given the location, but plenty for still photographers to drool over as well. Parking is plentiful in the garage.
11 months ago Geoffrey Lubbock
love this place always clean and welcoming and Amy does a great job of programming a never-ending stream of awesome classes and events
8 months ago me lol
Tiea at Costumer service just helped me out in fixing a big problem I had with a payment ... Thank You Tiea
6 months ago Laken Harris
Website link doesn't work and they don't answer the phone. Apart from that, they're stellar.
7 months ago Kayla Kapaun
Two words for Canon Burbank "Top Notch". Great service and customer experience.
4 months ago Jason Kapinos
Tecknicians very informative and very knowledgeable and they are always ready to answer all your questions.
9 months ago Kristin Boll
It's a great space to try cameras and lenses as well as to have your cameras serviced.
9 months ago Joshua Lalanne
It IS a CPS repair location, is open for walk-in service, is located in Suite 250, and parking in the garage can be validated by the staff, so free parking.
4 months ago Eric Rawson
Don t come between 12:00 - 1:00 PM no there to help you on drop off, no free parking.
6 months ago jeff Preston
Amazing facility with lots of great programming.
4 months ago Brenda Honey
Lots of professional gear, a little difficult to find.
4 months ago Chris Franklin
Adequate.
4 months ago Ashley Perry
High tech new Cinema quality
11 months ago Brandi Dalton
Awesome!
10 months ago Josh Thompson
Great peace for service!
4 months ago Charlie Frankel
Other than it's not a store, store and it's was hard to find that place rocks they do maintenance and services great people very friendly.
4 months ago Kyle Ballard
Excellent service
9 months ago Milly Caraballo
Had to go back 3 times for them to fix the camera they messed up
10 months ago Travis Folsom
10/10
9 months ago