The 215 Guys
Website designer The 215 Guys, 151 N 3rd St 4th floor, Philadelphia, PA 19106, United States:
94 reviews
of users and employees, detailed information about the address, opening hours, location on the map, attendance, photos, menus, phone number and a huge amount of other detailed and useful information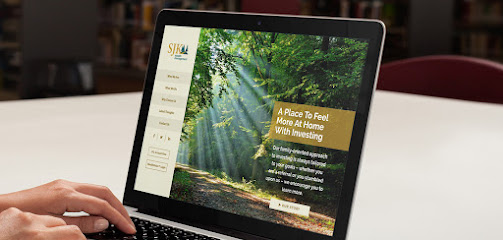 Address:
151 N 3rd St 4th floor, Philadelphia, PA 19106, United States
GPS coordinates
Latitude:
39.9536400
Longitude:
-75.1446530
Location on the map
Reviews Billy Mettlen
The 215 Guys have designed the website for the company I work for, Varas Insurance Brokerage. Their design was perfect and everything was done in a timely manner. They explain to you the process at the beginning and that is exactly how they do it. I will definitely recommend them!
1 month ago Naomi Chandran
I have worked with 215 Guys on two projects, one for my former employer and the other for a client of mine since becoming an independent marketing consultant. Not only are they a great group of people, but they provide fast, quality work for pricing that is affordable for all budget ranges, especially small businesses. My clients have been more than happy with the results of their work. They are very responsive to requests and are able to turn urgent work around quickly. They don't just do the work, but they go above and beyond by providing recommendations on how to optimize websites for visibility and they have the knowledge and experience to back their recommendation up. They act as true partners and I happily recommend them to anyone looking to build a quality website quickly or for businesses that need ongoing website support!
10 months ago Keiko Sakamoto
215 Guys just redesigned our website at Rittenhouse Electric. The experience was a pleasure, from start to finish! They were very responsive, usually getting back to us within the hour. Their pricing is extremely competitive, for excellent quality of work. They were really pleasant to work with - very professional, but also friendly and down to earth. They easily translated our vague wishlist for the new site into concrete, modern design that we are thrilled with. Follow through has been great. I highly recommend this company!
6 months ago Jeremy Terpening
Very clean, modern look, generous with our budget as a small arts nonprofit, and enjoyable to work with - Photography Without Borders
8 months ago Latrina Yates
We have used the 215 Guys for our website set up and they have been nothing short of amazing! Whenever we need a quick edit or a complete revamp they are professional, efficient and affordable. John is easy to work with and you will not be disappointed!
7 months ago KATHUS PLANET
We've used the 215 Guys for several projects and each time is better than the last. Any size organization would benefit from the high degree of expertise and attention to detail that the 215 Guys provide. We can't be more happy with the service we get each time we call on them. These guys know their stuff!!
5 months ago Victoria Lesce
We used The 215 Guys to help design and implement a website we needed for our newly formed company. We merged two existing companies with existing websites and they worked with us every step of the way to ensure we had something that covered both previous websites but was modern and sleek. They offered great design advice, were very attentive to detail, communicated everything with us along the way and we would love to use them again for any future projects!
9 months ago Gill Chester
Working with John and the rest of The 215 Guys team has been a great experience. They helped take the overwhelm out of developing a professional website that pops! They totally captured the vision and vibe I wanted for my Life Coaching business, and it definitely sets me apart from others out there in an amazing way! They are also excellent at helping maintain my site and make minor updates that I am unable to do on my own.
8 months ago kevin hiss
The 215 Guys provided such a personal and thoughtful customer experience. They completely understood my vision and elevated it! The experience was collaborative so my voice was able to come through on my site the way I'd hoped, and the finished product is professional and unique! Also-these guys are just great people all around!
9 months ago Casey Rosa
I have had the pleasure of working with Jeremy and the team at 215 Guys since we started our organization in 2015. Jeremy (and the rest of his time) are extremely responsive, personable, solutions-oriented, and are always a true pleasure to work with! We don't have much (any) website experience on our team, so it is very important that we can rely on the knowledge and expertise of an organization like 215 Guys to build and support our web needs. As a Philadelphia-based organization, it is also important to us to work with a local group that is also committed to and rooted in our city. Thank you Jeremy and 215 Guys!
11 months ago Jackie Sherwood
The 215 Guys are a fantastic group of devoted web designers and overall digital planners. They understand the ins and outs of creating, designing, and managing websites, and approach it from a comprehensive standpoint. They partner with your organization to meet your needs, bringing industry knowledge of the back-end processes and the front-end user experience. The 215 Guys very much care about the work they do, their clients, and the Philadelphia community. As a small, local nonprofit, with limited staff and resources, The 215 Guys worked with me to plan and create our new website, offering their services pro-bono. Our previous website was on an old platform which crashed and was no longer supported, so The 215 Guy had to basically build our website from scratch. John worked directly with me to identify our needs and challenges. He spent countless hours working to understand our mission, our work, and our community. He brought an industry knowledge of website design and simplified it so I could learn how to manage the website and I understood the work The 215 Guys were doing. He also engaged his larger team to help with additional work since we were understaffed at the time. The end product is a great, responsive website. It is easy for our small team to use and maintain. The 215 Guys took the time to listen to our needs and translate them digitally. I didn't need any prior web knowledge or cumbersome trainings, because they did it all! If you are a nonprofit, small business, restaurant - or anyone that doesn't have the time to fully devote to web design and creating - I would highly recommend working with The 215 Guys. They take any guesswork out of the process, and produce high functioning, responsive websites that fit your needs and reach your target audience.
11 months ago Frank Gao
These guys are the best. Incredibly responsive and always proactively reach out to make sure our site up to date. Highly recommend this team!
10 months ago Jorge Ribeiro
John, Dom and team did an excellent job with the design and execution of our new website. Even after they completed the project they are always just a phone call away to help with updating items on the page.
6 days ago George Field
They have helped StudentsCare so much with our website, and it looks AMAZING! We are so thankful and appreciative of how prompt they are at fixing any issues that we may have, and the quality of work is an 11/10! They are amazing to work with, and if you're looking for anyone to help develop your website these are definitely the guys to go to! Their knowledge of web development is exceptional! Thank you so much!
9 months ago David Rist
Look no further. The 215 Guys deliver consistently. We are always getting great comments from clients about our website. They took the time to understand our brand and how to showcase that on our website. Years after we started with John and the rest of the team we still have a great working relationship. I only wish we met them sooner.
10 months ago Brice Ulrich
The best guys and gals to do it in Philly! Thank you for holding us down over the past (phew...) 6 years!
9 months ago Damien Earl
John & the team at The 215 Guys are great! They make helpful suggestions, do great work, and are always available to assist. I definitely recommend their services.
10 months ago Destyne Jenkins
Super responsive and knowledgeable. Easy and enjoyable to work with! We'll absolutely use them again when it comes time for a re-design!
9 months ago Robert Harrell
My experience with 'The 215 guys' has been fantastic. John, Marc and Jeremy were helpful, sincere and went above and beyond our expectations. We have since done a few websites with them and they have always maintained the same level of professionalism and quality. I have no hesitation in recommending them to anyone who is looking for quality work and wants to work with a dynamic team of simply cool people. They are simply the BEST!
4 months ago Ariel Griffiths
I am updating my review to 2 stars because someone did reach out to explain how they could help me more. I will follow up with the vendors they recommended to handle my job and based on the performance and outcome I would be more than happy to update to a 5 star review.
9 months ago John Dunning
Great experience working with The 215 guys! Very pleased with our website! Thanks John! John is great to work with! He made an edit on my website when I couldn't figure out add to add an addition to my website. Thanks again!
9 months ago Amy Pretz
These guys are terrific!! My website looks spectacular.
8 months ago Shane Richard
Thanks 215 Guys for the awesome website!! We were looking to keep things simple and you did a fantastic job translating our content into something professional, yet still fun and conversational. You also responded to our questions quickly and put any concerns to rest with your knowledge and expertise! Thanks also for the early morning meetings at Old City Coffee - super convenient and relaxing and it's so cool that they are also a client of yours! I love that spot - and now you all as well! <3
10 months ago Rebecca Oslund
After meeting The 215 Guys, I never felt more at home in my city. They take pride in what they do and it shows in their work and employees. These guys and girls get jawns done and they do it well. #philly
11 months ago Judy Duncan
The 215 Guys completely revamped our outdated company website (we are a small law firm and have no ability to do any of this kind of work ourselves). They have been incredible in helping us to keep it current and make changes when needed. I couldn't recommend them enough!
9 months ago josh archer
John went above and beyond from beginning to end in helping us build our website. He's very creative and one step ahead of the game! I highly recommend him and his team!
11 months ago Wes Jenkins
We had a great experience working with John and the rest of the 215 Guys team! They were helpful, responsive and patient with our many questions during a complete overhaul of our website. They've been done with the project for over a year, but still answer questions and help us out with technical issues whenever we've asked for assistance. They're a great company to work with!
5 days ago Harjeet Singh
Really can't say enough about these guys - great group of people who were genuinely interested in the success of my business. I simply told them my budget, sent over some pictures, and they took things from there. It's amazing to confidently tell people to go check out my website when handing them my card... thanks guys!
2 months ago Melinda Masterson
The 215 Guys completely exceeded my expectations! We were looking for a more compelling design for our corporate website as well as education on managing our site internally. Jeremy was incredibly helpful throughout the process: planning, development and launch. I had many questions and updates throughout the process, and Jeremy was both patient and knowledgeable. If we requested something that wan't quite standard, Jeremy and his team figured out a way to do it. Additionally, I now feel confident in publishing updates to our site, which is critical for keeping content up to date. The education session was effective and the site/platform are easy to use. Thank you!
2 months ago Jae Clewell
215 Guys are AWESOME! They are not only quick to reply but their work is first class!
9 months ago Eileen Lightfoot
After weeks of trying to find a company that can re-do my website... i finally found the 215 Guys... honestly their name caught me... i liked the name... so I gave them a ring and John picked up.... we talked for a little bit and right there I knew it was going to be a good fit... One meeting face to face and several phone calls my website was completely redesigned and it couldn't have been easier!! These guys are awesome over there... easy to work with and great with communication. I will be sticking with these guys for quite some time! thanks guys!!!
6 days ago Jean Tacke
The 215 Guys are effective, helpful, creative, professional, knowledgeable, and bright. They have greatly helped improve our web business!
8 months ago Chandrakumar Mudugere
These guys are fantastic. Gave lots of immediate, actionable feedback without trying to push extras on us we don't need. Highly recommend!
11 months ago Rhonda Koppenhaver
Used 215 Guys for my first business website. Jeremy and his team were extremely professional, responsive, and overall great to work with. I will definitely be using this company to make additions to my website, as my business expands. Highly recommend 215 Guys for small and large companies.
8 months ago Destiny Swallow
215 Guys did awesome work! We are a social enterprise based in Uganda and they were able to fully accommodate our unique needs. Our goals for the website were exceeded. They had excellent communication throughout the development of our website, despite having an ocean between us. Furthermore they took the time to thoroughly train us in site maintenance and offered support for the future. I'm very glad we chose 215 Guys for this project and will no doubt choose them for future projects. Thanks for the great site!
8 months ago Kyle Booth
We worked on our website with the 215 Guys and could not be happier. Even though we were often slow to get them information (our day jobs often took president) John and his team were always there with gentle nudges to get us back on track. They listened, made great suggestions and gave us abreast product for a very good price. Thanks 215 Guys!
6 days ago AnthonyTiffany Wright
If you're looking for unfinished work, unmet deadlines, and zero follow through; 215 Guys are the perfect company. They talk a good game, but lack talent or integrity.
11 months ago Cary Pebley
these guys know what they're doing. their product is top-rate, they are affordable, and they are responsive. they get it.
2 months ago Daniel Flanigan
They really listened well to what i needed, but the skills are super, as well. Get the job done and EXCELLENT customer service, results. HIGHLY RECOMMEND.
11 months ago Aries
These guys were/are incredible. Coming from a less than technically capable person, it was easy and educational having the 215 Guys design and launch of our new website. Really personable, John even stopped by for a tutorial on how to make changes to our site directly. Definitely recommend working with them for your website needs. The work speaks for itself!
5 days ago HaloChild
I can not say enough about the job the 215 guys did for me and my company, Mother Compost. From my initial outreach, to the consultation on price, to the idea meeting, mock-up and final product, they made this process exciting and enjoyable. As a start-up in year one, I was working on a limited budget and Jeremy helped me navigate what was critical for the initial launch and what could wait for later updates. He spent time meeting with me and reviewed countless e-mails as we focused on the overall design, page layout and content. Before handing it over, Jeremy gave me a tutorial on how to make edits and changes and remains a resource for me, even after the final invoice was paid. I know I would have spent countless hours and significant capital attempting to create a site on my own and it wouldn't have looked half as good or functioned as well. Hiring the 215 guys was easily the smartest decision I have made so far in launching my company.
8 months ago Jessica Wakelyn
We tasked the 215 Guys with designing and building a modern, comprehensive website for an artist's estate. It was a complicated job with tons of archival and contemporary information from multiple sources that needed to be sorted through, rationalized, and curated. We are beyond pleased with the results. The site is dynamic and fresh, easy to navigate and sets just the right tone for a modern audience to learn more about the artist, her work, and her legacy. The costs were very fair and the team is a pleasure to work with, whether at my place, their place, or Honey's Sit-N-Eat! My relationship with John and The 215 guys is ongoing as we continually update the site and look to other areas of improvement such as SEO. I highly recommend the 215 Guys and hope to continue working with them for many years.
8 months ago kalpna singh
It's one thing to meet someone who "gets you", it's quite another to meet someone who "gets" your business and can present it in an entertaining, visually pleasing, and logical fashion. That is my experience of working with The 215 Guys. They "got" what our business is all about and converted it into a pleasing and effective website. My 215 Guys' liaison, John is a very quick learner and he picked up the overall philosophy of my business and learned the specific products as if he was going to be an outside salesman. In reality, what he did was create our website to act as an outside salesman; an informer, educator, and inspirer. These guys know their stuff; the technical web design stuff. The graphics and layout stuff. The wording stuff. But they're not stuffed shirts. They have an easygoing style that fosters a good working relationship. John in particular is the kind of guy you'd talk business with while having a cold beer. In fact, we have on many occasions. The only other thing I can say is these Jawns do Philly proud.
8 months ago John Krueger
The215Guys were amazing to work with. From the first phone call to the last meeting they were always on their A-game. Their talent and knowledge are resources we continue to use years after our project ended. Damn fine cooks, as well.
8 months ago Kimberley Rose
Great Experience working with John and the gang! Our website looks great!
10 months ago Tolis mpakis
I would not be able to fully appreciate John and the 215 Guys team if I hadn't worked with other firms before. These guys are awesome! They just finished the second project for me and I could not be happier. Their blend of creativity and professionalism is on point! So many other firms focus on how to empty their clients wallet. It is really refreshing to work with a group like The 215 Guys who deliver a high level of value.
2 weeks ago Judith Bisig
The 215 Guys were able to help me out with some website troubleshooting that was beyond my knowledge. John especially was super efficient with his responses and resolutions to the issues I asked him about. Highly recommend and thanks again!
3 weeks ago Kellee Williams
They went beyond my expectations. Would recommend them highly! Ben Carter A Dogs Path
10 months ago andrea scaramuzza
Working with The 215 Guys was a wonderful experience. They listened carefully to our needs, designed a beautiful and effective website, carefully explained every step of the process, and tweaked things until every detail was perfect before launching. We couldn't be happier and highly recommend their services.
1 month ago Tatiana Gmyrya
I've really enjoyed working with Jeremy and the team at 215 Guys! They're smart strategists and big creative thinkers. Most importantly, they helped us articulate our brand story and translated that story into a beautifully executed website that showcases our company. I'm a big 215 fan....even though I live in the 609 : )
2 months ago
Popular places from the category Website designer