Gray Fox Animal Hospital
Animal hospital Gray Fox Animal Hospital, 207 Glassboro Rd, Woodbury Heights, NJ 08097, United States:
136 reviews
of users and employees, detailed information about the address, opening hours, location on the map, attendance, photos, menus, phone number and a huge amount of other detailed and useful information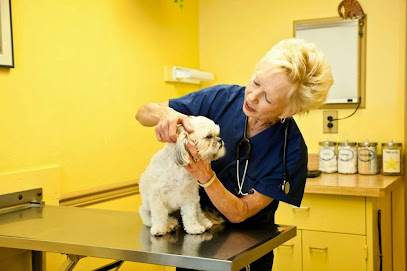 Address:
207 Glassboro Rd, Woodbury Heights, NJ 08097, United States
GPS coordinates
Latitude:
39.8258437
Longitude:
-75.1517523
reviews Kristin Hansen
Hands down best vet! Love dr lee won't see anyone but him! He's amazing and such a gifted man! God bless him for saving so many animals
5 months ago Christine Denstedt
Thank you so much for taking care of my fur babies! ????????
9 months ago Dawn Schutt
Peanut Slowey here for yearly check up
6 months ago Bruno possum
Gray Fox is the best! The doctors are wonderful & the staff is always friendly & helpful. They are knowledgeable & compassionate too, so happy we started going to them.
5 months ago Derek Stringer
This has been my regular vet for years now. I've never had an issue. My dog and I see Dr. Lee and he's always incredibly kind, soft spoken, and makes my dog feel safe (she's typically more cautious around men so I feel like that's an important point.) Their prices are also reasonable and I find their front desk staff to be kind and quick with their service.
7 months ago Jerry Fenski
Wonderful & Professional staff. They really take the time to explain everything. So glad I was able to take my 1-1/2 year old puppy to them.
5 months ago april giles
Their customer service even on the phone is outstanding. I was very comfortable letting them take my cat in while I waited in the car. We just got a puppy and you can be sure I'll be taking her to Gray Fox Animal Hospital!
6 months ago Sam Norman
Great Fox is the best veterinarian's office ! Everyone is so kind and knowledgeable. I wouldn't take my Trixy to any other place....
5 months ago Derek Snodgrass
Gray Fox Animal Hospital's owners and staff actually care for one's animals and are very professional and extremely knowledgeable in their field. They continue to keep up with their industry as far as new methods and medicines for treating ailments in animals. They are caring and experienced and listen to their animal owners. They treat you like Family!
8 months ago Janice Held
Our family became a part of the Gray Fox family sometime in the year 2000. With our first puppy, a Shepherd mix almost pure white named stormy who received excellent care from Gray Fox. Then some years later we bought a Bulldog puppy, we named him, Sargent dozer and that's when we learned that Dr. Lee Spector is a Bulldog Specialist. Sargent received the best care possible from Dr Lee, Dr Bernadette, and all the staff at Gray Fox Animal Hospital. And as part of the gray fox family we were always educated with the knowledge and tips needed to take good care of our specific pets. Both of those puppies who naturally became adult dogs lived a good healthy life. Due to old age we lost both of them, Sargent Dozer about 5 years ago. We went almost 2 years without a dog. Then we acquired puppy from the Gloucester County Animal Shelter, a pit / lab mix, 6 months old. Her name is Gemma, and our most recent edition to the family is another Bulldog named Gunner. Who is now about 11 weeks old and has recently received his second check up and Vaccine. Over the years we have always received courteous and professional care from everybody at Gray Fox Animal Hospital. We have never had to go to any other Veterinary Clinic in 21 years. We have always received Professional Care as well as reasonable rates for all services and supplies from Gray Fox Animal Hospital. So to everyone at Gray Fox Thank you very much. The Kube Family
5 months ago Brandon DeRocher
After using them for 20 plus years. I had an emergency with my bulldog during business hours and they told me to take my dog somewhere else. I never complained about a bill always paid my bill when I left the office extremely disappointed in how they turned out ! For 20 years had great service always had great service don't understand why it changed
5 months ago lele g
Always caring. Will answer all my questions and my dog likes them.
6 months ago Denita Rogers
I have a dog and 2 cats and we bring them all to Gray fox. They take wonderful care of our animals and facilitate our needs down to walkins just for getting our animals weights. We have had zero issues and they always treat us with respect. I highly recommend Gray Fox!!!
6 days ago Jane Park
Our 13 year old English bulldog is in the best of care with dr. Lee and the entire staff. Everyone is so attentive, questions are always answered and the greatest of care is given from puppy to the more mature dog!! Thank you Gray Fox for alleviating so many of my fears of being a first time dog owner!!
11 months ago Joseph Rudnicky
Love this place! They take great care of my puppy!!
5 months ago Conner Marston
Wonderful compassionate care. I trust Dr. Bernadette and Dr. Lee implicitly. I have been taking my pups to them since 1998.
8 months ago Chuck Holliday
Gray Fox has always been my go to for my pets. They are responsive if I call with a question and very compassionate
8 months ago BREI SILVIA
We love Gray Fox and have taken our pets here for over 30 years. The staff is warm and caring and the docs are the best! We recommend them highly!
2 months ago nadia Martel
Wouldn't go anywhere else. Family run and they are honest folks.
7 months ago Patricia Z
I absolutely love this animal hospital. Dr.Lee is the absolute best vet! Dr.Lee has handled everything in a very caring and understanding manner. I don't trust anyone else to take care of my pets except Dr.Lee!!! I also appreciate his understanding in the newest health developments and studies in certain breed dogs, he is most definitely on point and I promise you will not be disappointed going to him with your pet! His staff is also very caring and promptly return all calls, regardless the urgency! You Rock Dr.Lee, and staff!!!!
6 months ago Jt Myers
We have been going to Gray Fox for years. They have taken great care of my dogs over the years.
9 months ago Josef Arrianza
We've been using them for years! They have been excellent with our dogs. Drs. Spector and staff are wonderful and highly recommended!!
9 months ago Laurin Hart
Knowledgeable and friendly staff. Dr Lee is an amazing, caring Dr.
9 months ago Dongjin Kang
They are very friendly, informative and seem to really care about your pets. I have been going here for years and have always been very happy with them.
10 months ago William Holland
My father was a DMV until he past away this year. Gray Fox Animal Hospital reminds me of his three locations called the Animal Clinic. They have been taking care of all of our animals since 2000. I highly recommend them.
11 months ago pravjyot Buttar
From the moment you walk in the door, your pet and you feel right at home. Everyone at Gray Fox are wonderful. The professionalism of everyone is also prevalent. Bowie, CC2, Scruff, Lucifer and Missile all say Hi and thank you for your kindness.
8 months ago Peter Rondeau
I can't write enough good stuff about this place!! The office staff and vets are amazing. Dr Lee I absolutely love how you take care of my fur babies. Especially my Duncan ????. My Duncan was a 21 year old orange cat. He was my baby! He was the love of my life. Duncan had diabetes for the last 10 years of his life. And with out Dr Lee I wouldn't of had him that long. Usually a cat will only live 3 years with it. Thank you so much. I am great full for this vet! I wish I could give this review a million starts. Keep up the good work!!
8 months ago Brandon Knitter
We have brought all of our "babies" to Gray Fox for the last 25+ years. We have always found them to be caring, professional, and have felt that we are giving our dogs the best care possible. Our dogs are our family, and we use the same philosophy in choosing a vet as we do to choosing providers for ourselves. They are the best!
2 months ago Katie Buswell
miss luna visiting the gray fox animal hospital for her yearly check up. I love this place, the entire staff is so pleasant, informative and helpful. visiting the doctor is never a fun time, however they always make it as pleasant as possible for my baby. they are also helpful in locating other places for services if their prices for certain things are out of your price range which is a solid plus.
4 months ago Karen Parks
I have had the good fortune of having Gray Fox caring for my dogs for 40 plus years. Those that have past lived long healthy lives. I trust the knowledge and care my dogs receive is the best that they can receive. Joseph martino
2 months ago Ben Nelson
Excellent, the veterinarian actually explains everything to you. Great compassion with the pets.
9 months ago Atiyah Jemison
2 dogs, 2 cats place is great animal primary care. Staff is great and friendly, doc's the best and tells the truth to make sure the health of your fur babies are is good.
10 months ago William Herragi
Have used them for years always a good experience. Staff is very knowledgeable an super friendly.
8 months ago Mickey Mishra
Gray Fox is caring and top quality care for your dog and cat. That may sound like a sales pitch but it's true. Growing up in the area we have experienced most of the local vets and Gray Fox is just the best. They have been there for our routine and our emergency visits and have always given great care without breaking the bank so to speak. We are so grateful to them for all the care they have given our pets through the last 12 yrs!
5 months ago Ressa Haskins
The service was great a usual, Lee and Bernadette are nice people that love their animals, and take fantastic care of them!
11 months ago Sally Sinclair
My family and I have been going to Gray Fox Animal Hospital for 10+ years by now. Their staff is always courteous and friendly and the vets are top notch. Thanks again. I have been taking one of my cats there for almost 2 years. He was diagnosed with Megacolon and Diabetes, thankfully he is managing very well on Cisapride, Lactulose, Miralax, and Prozinc Insulin.
11 months ago Nelly Fraga
We have been taking our animals to Dr Lee & Dr Bernadette for close to 20 years, they've always treated our animals with such love and care. This past weekend we had to make the decision to allow our fur baby to cross the rainbow bridge. Dr. Bernadette offered compassion and care as we said goodbye to our baby. I've got nothing but positive things to say about Grayfox.
3 months ago Jonathan Shapero
The girls, lisa and Michelle love their ceasar
11 months ago Brayan Sanchez
Very friendly staff,questions? They have answers.
4 months ago Quinton Hall
Gray Fox has always been very attentive to our needs, taking the time to explain situations and offer options to ensure we are completely comfortable with our pets' care. Highly recommended.
10 months ago JP Cast
I think doctors are knowledgable. Love them. They are high in prices but very good.
1 month ago Bling Dog
My dog passed .but gray fox took very good care of her
1 week ago Brian Elshoff
Been going here for years!! Always good experience. Doctors very friendly and knowledgeable as well as the staff.
3 months ago Brenden Harmston
Despite human drama and Animal emergencies, the staff was professional and courteous
9 months ago Sarah Moseley
Very thoughtful and caring staff.
6 months ago Peifeng Qiu
The treatment my Sugarbabie gets here is priceless. Wouldn't take my lil dog anywhere else.
2 months ago Martha Maynard
All was very good! Saw Dr. Lee and we are on the same page, which is a good thing. ????
3 months ago Melissa Westbrook
Friendly staff with great hours. Open late most nights and open on the weekends too. I take our dog here for everything from shots to annual checkups. They always give the dog the attention and care he needs and are extremely friendly. No complaints, and if you want your fur friend taken care of, I suggest going here.
6 months ago James Fruze
What can I say about this place except that it is THE BEST animal hospital!!! Dr's Lee and Bernadette are amazing with aminals. Ive been taking my fur babies there since in the early 1980's. I cannot NOT recommend them
7 months ago Monica Dang
I have been going to Gray Fox Animal Hospital for more years than I can remember. They are the best doctors around. They have taken fantastic care to every one of my babies over all the years I have been going there. All I have to say is Dr. Bernie's name and my dogs over the years beat me to the door to go see her. The staff is always so kind to us when we get there. We love them.
4 months ago
Popular places from the category Animal hospital