University Executive Physical Program: Shawn Veiseh, MD
Internist University Executive Physical Program: Shawn Veiseh, MD, 8900 Wilshire Blvd UNIT 360, Beverly Hills, CA 90211, United States:
12 reviews
of users and employees, detailed information about the address, opening hours, location on the map, attendance, photos, menus, phone number and a huge amount of other detailed and useful information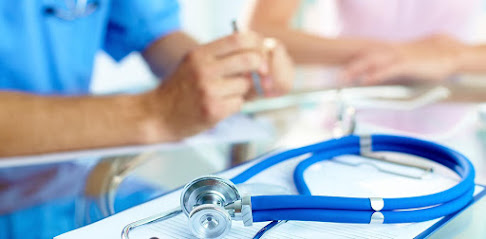 Address:
8900 Wilshire Blvd UNIT 360, Beverly Hills, CA 90211, United States
Website:
executivephysical.com
GPS coordinates
Latitude:
34.0668493
Longitude:
-118.3859128
Location on the map
Reviews eva anderson
Dr. Veiseh and his team are professional, courteous, and thorough. Their Executive Physical program is top notch. I have trusted Dr. Veiseh with my personal health care for many years, and will continue to do so for many years to come.
6 months ago Sam Jenne
Dr. Veiseh is very nice and it is very unfortunate that their billing department is so incompetent. I have a "pending" $60 dollar copayment since 2019 that I payed on the day of the visit (per my bank statement) and again just so they would stop sending me letters. The letters never stopped and every time I call the office they claim I owe a different copayment visit date and when I pull up the statement they chance the date. These new dates are never part of the billing letters they send me. Today, in 2021 I got a collection letter for the same $60. It looks like I'll be paying for this $60 for the rest of my life!
6 months ago Taylor Carpenter
We needed a house-call in the LA area. Dr Veiseh was there within the hour. The visit was thorough, professional and with a warm smile. He's a class act.
2 months ago mark leclere
I have been seeing Dr. Veiseh for nearly 20 years. Top notch. Very intuitive. Great bedside manner. I trust him with my life.
6 months ago za sandfan
Thank you for always taking care of me Where ever you move or I Will always drive to you. Be safe and take care
6 months ago Dmitry Tarasev
I have the highest decree of respect for Dr.Shawn Veiesh, his nurses & staff.I have been under his care for 20 years & the professionalism has never waverd.I have & will continue to recommend him to one & all.I am proud to be his patience.Fondly, Frank E. Ready
6 months ago Ayush Nair
Dr. Veiseh provides excellent medical guidance and has an awesome staff. I have the Executive Physical every year and will continue to do so.
7 months ago Rodney S
If I could give ZERO stars to Shawn Veiseh, MD and his staff I would. Shawn Veiseh, MD is negligent and this led to me spending an entire day in the ER. I saw Shawn Veiseh, MD for 2 years and each visit his attention to detail worsen. I HIGHLY suggestion going elsewhere.
7 months ago Mariel Martinez
Great team. Great doctor. Efficient and comforting.
10 months ago Austin Scogins
I saw Dr. Veiseh as I'd heard he was well-connected in the medical community, though my friends did warn me he was gaining a reputation at their company (for whom he did "executive physicals") for ordering unneeded and expensive tests for all patients. Mine was a more specific problem, so I made an appointment. On the day, I waited in the waiting room for a short time before being ushered back by an assistant who took the usual measurements. I was then shown directly into Dr. Veiseh's office. He asked me some general medical questions and then asked about the symptoms I was having. I described them as best I could and asked if he wanted to examine me. He declined, made an (as it turned out, incorrect) diagnosis, and referred me to a specialist. I was in his office for a total of five minutes. When I was having trouble booking an appointment with the specialist, Dr. Veiseh wrote him an email and managed to get me in the same day. The specialist correctly diagnosed my issue immediately and performed the corrective procedure there in his office. Dr. Veiseh earns two stars for the quick referral, and personal effort to have me seen the same day. However, three months later I received a bill from his office for $350. This was described as "New patient office or other outpatient visit, typically 30 minutes." I called the office to dispute the bill, as I could not believe I was being charged $350 for a five minute conversation and incorrect diagnosis. They simply repeated that this was a "new patient charge," which had been rejected by my insurance company. And no wonder. All prospective patients: Dr. Veiseh may be a very good doctor. I wasn't impressed with him, personally. But if you do visit his Beverly Hills office, look at how much money has been spent decorating it, and imagine what the rent and staff cost must be. Then read the reviews here. Be prepared to pay top dollar for less than stellar service. It's a big city, there are plenty of other doctors more interested in patient care than lining their pockets.
8 months ago Meghan Rose
As always, everything was handled expertly, thoroughly and efficiently.
4 months ago Monica Davis
Executive physical, highly recommended.
8 months ago
Popular places from the category Internist