Best Seller Publishing
Book publisher Best Seller Publishing, 253 N San Gabriel Blvd unit b, Pasadena, CA 91107, United States:
70 reviews
of users and employees, detailed information about the address, opening hours, location on the map, attendance, photos, menus, phone number and a huge amount of other detailed and useful information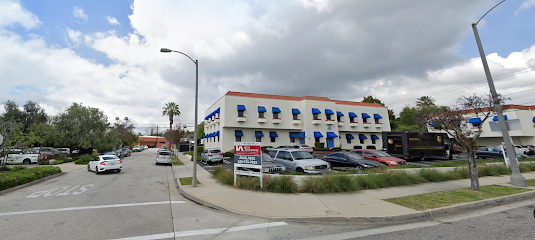 Address:
253 N San Gabriel Blvd unit b, Pasadena, CA 91107, United States
GPS coordinates
Latitude:
34.1510252
Longitude:
-118.0946871
Location on the map
Reviews greysy tejeda
Working with Rob's team gave me the ability to clarify the plan, format and content of my book. Highly professional and responsive at every turn. I cannot recommend them highly enough. Every question was answered quickly and fully. The after care is phenomenal and the support at every step of the way has been excellent. It is easy for me to say that this team works at delivering excellence in everything they do. Made the whole process seamless and stress free.
9 months ago Tonya Fowler
At its heart, book publishing is more than writing, editing, and printing a manuscript. I know this because I had published three other books before finding Rob Kosberg and his company Best Seller Publishing. His promise of preparing, marketing, distributing, and exhibiting my life's work as a trauma psychologist, and getting audiences to notice, has been absolutely remarkable. Something I was unable to achieve by myself. I had come to a place as a teacher and writer where I needed someone to care about my message. Rob's company (and his staff) gave me individual attention when/where it was needed and became genuinely interested in my book. Today, I can now say my work has achieved global reach, amazing! Domestically, I ranked #1 on Amazon in multiple categories (i.e. self-help, counseling, psychology, and spirituality) and ranked between #1 and #3 internationally. Finally, I can focus on building a community of professional helpers, spiritual seekers, and others who share my interest for a better world. And, I have a credible platform from which to step…how exciting is that! Thank you BSP.
8 months ago Mudit Agrawal
I highly recommend BSP. Rob and the team at Best Seller Publishing delivers exactly what it promises which is a process to get your book published and reach number one in your categories on Amazon. That's a tall ask and they absolutely delivered for me and my book The Playmker Mindset. I found them to be very professional, patient (which was critical in dealing with a new author!), and creative. Every step was a bit of a learning curve for me and they walked me through it until I fully grasped the process. I also participated in their anthology book The Experts Cure which went on to be a Wall Street Journal & USA Today Bestseller.
8 months ago sunny day
I love the people at BSP, they are professional, warm, fun, kind and make you feel like family. Rob, Amy, Bob, Liz, May and so many others make it their job to help you succeed. I felt confident through the whole process. BSP is constantly giving you great tools as an author and as an excellent marketer of your book once it hits #Bestseller. Highly recommended
8 months ago Sophia Harika
Not only did BSP deliver what they promised, but they over-delivered. My experience was amazing from before I was a client until now. My book, Rearranging Change, hit #1 in five categories and in four countries. I will continue to be a client and highly recommend BSP for any and all of your publishing needs!
2 months ago Gabriel Carter
It's been a pleasure working with Rob's team. They're all very responsive and committed to the process and to getting the results that we want as authors. It was a great experience. They answered all of our questions along the way and were always ahead of schedule. They have a well-oiled machine that makes it easy to work with them.
9 months ago Raul Duke
This publishing company delivers exactly what it promises -- a BEST SELLER. There are many publishing companies out there who will be happy to take your money and print your book, but without the professional marketing, it will remain a secret. I tried to launch my book on my own and it had very little traction. However, with Rob's coaching of changing the book cover to a better one, cutting the page numbers to an optimum number of pages (had to shave 70 off), and the marketing the company did for me, it immediately reached #1 in the Amazon Motherhood category in 3 countries within a few days, becoming an INTERNATIONAL BESTSELLER. (And many other #1's and #2's in other categories - see screen shot of the listing.) Bob, the Client Experience Manager, has spent hours with me talking about how to position the book and best steps to move forward with it to make this a profitable venture. That is where most books fall off. What people don't know is there is not a lot of money to be made in the SALE of most books, but Rob and Bob and their team train you on how to make that happen. Rob holds weekly live Zoom calls and also give you access to incredible training online through a membership site. Also, if you are not experienced in writing, no problem -- they will ghost write it for you and it can be a best seller within months. (Believe me, if you are able to let them do that for you, it is WELL WORTH it rather than suffer through years of trying to learn/do it yourself.) This is not a unique testimony! There are many others, including my friend Gena Lester who I referred to them. She wrote the book in the Spring and it was launched and an international bestseller by end of the summer! If you would like to talk further about it, message me through FB messenger at my Coach Mom page. Happy to answer any questions.
3 months ago Mithout Gomez
Rob Kosberg and his team are simply the best. The entire experience from first call to best seller status has been absolutely great. The BSP team takes the time to outline a plan, assign the right specialist depending on the phase of the project, and takes pride in over communicating throughout the entire engagement which is refreshing. Engaging BSP has been one of the best decisions I've made. Becoming an international best selling author is proof they deliver on their promise.
10 months ago Allison Rae
The best decision I made in 2020 was to partner with Best Seller Publishing! Rob Kosberg is dynamic, knowledgeable and has put together an exceptional program for authors. My book is an International Best Seller thanks to Rob and his wonderful team at BSP! They are professional, personable and they get the job done in record time! : )
1 month ago Carisia Lloyd
Best Seller Publishing took me through launching my second book. The process started at assistance with writing the text and went right through to a full launch program. The writing and editing process produced a book of far higher quality than I could have ever imagined. Best Seller Publishing is exactly what they do with my book reaching Number 1 best selling status in several categories across five countries.
6 months ago Cary Pebley
Could not have come close to completing this book without the BSP tea. Outstanding group of people who helped me every step of the way, This project would not have been possible with out them. Thanks to each one of you.
3 weeks ago Nick Higham
Partnering with Best Seller Publishing has been one of the best decisions of my writing career. Founder, Rob Kosberg, is a force of nature, and his formula, including the use of your best-selling book as a platform for success, is a sound one. A critical component is that you retain the copyright to your book, unlike traditional publishing deals in which you sign away the rights to your creation forever. My book project was fairly complicated, and the Best Seller Team delivered beautifully. I signed up for the "done for you" service, which included book formatting, book cover design, and bestseller promotion. Being a perfectionist, I needed some back and forth to get everything just right, and the team was willing to oblige. In the end, I was elated with the results and believe the total value was outstanding. The package also includes access to the online University, where Rob's videos give many ideas about how to monetize your bestseller status. There are more options than anyone could handle on their own, but by focusing on the methods most attractive to you, and getting some outside assistance, the possibilities are practically endless. Highly recommended for anyone looking to grow their career and expand their influence in the world. Good luck! Justin S. Grant, MA Master of Arts ~ Transformational Psychology #1 International Best-Selling Author ???? Business & Spirituality ???? ~ Secrets of Personal, Professional, & Planetary Evolution ~
8 months ago Evgeniy Stepanchenko
Rob and his staff take you from the very beginning of your book to getting it to a best seller. He also has weekly virtual seminars and answers your questions. Someone is always available to answer questions. Can't say enough good things. If you are having trouble starting a book that has been in your mind, give Best Seller Publishing. They will guide you through to getting it published. Can't say enough good things.
3 months ago John Dunlap
Absolutely incredible team! They are absolute masters at everything they do. Becoming an international best selling author would have been impossible without bsp. But with them, they got it done!
1 month ago Elisha Shamblin
The BSP is both very professional and very friendly and easy to work with. Every member of the team was pleasant to work and really knew their aspect of the publishing business. The handoffs from one team member to the next in the sequence of steps were seamless, as the publishing flowed smoothly through BSP's well designed publish and promote process. I have previously published books through Prentice-Hall and through Academic Press, and this experience with BSP was much smoother, and the team members much more vested in the success of my book.
3 weeks ago Steve Schlesinger
I'll be doing injustice using words to express how delighted I'm with the fantastic results on going- 100% recommend; Some people have a good talk game, they deliver exceptional results.
1 month ago John myers
I've now worked with BSP for several months on my first book, so candidly, i had zero idea of what to expect and what needed to be done. They were helpful every step of the way, guiding me, helping me understand and in general better positioning me. I am proud to now say, I'm the author of a book that has been published and i could not have done it without BSP. If there were 6 stars ...
5 months ago Emma Gober
Everyone has a book inside them, but almost no one will ever write one. Like all things you can do it the hard way or the easy with with a coach, mentor, ghost writer, and team. ROB KOSBERG & BSP are top notch and will deliver you the results and outcomes you desire to achieve for writing your book!
7 months ago Jennifer Hampton
For some time, I have thought about writing a book to share my 30+ years of experience in my profession. However, it always seemed overwhelming. I can truthfully say teaming up with BSP made it possible. Not only possible but the whole process has been very smooth. They know what they are doing and were always there to answer any questions I might have. Thanks so much, guys!
7 months ago Stopbeingnoisy getyourownlife
BSP was instrumental to turning my wish into a reality. They professionally balanced inspiration, accountability and flexibility. My approach evolved as my heart and head aligned to write a manuscript that felt like "me" delivering the reader a clear progression of stories with "aha" points. Best Seller status unfolded as promised. The combination of one-on-one and group coaching calls along the way are a huge bonus for maintaining focus on one's publishing endgame.
5 months ago Marcin Staniszewski
Best Seller Publishing delivers on their promises ... and then some! I found the entire team and experience to be smooth and well-coordinated, providing me with everything I needed to launch my book. Kudos to Rob and his remarkable team for a job well-done!
5 months ago lele g
Wow what a ride! In April 2020 I was displaced in the medical field because my spouse was high risk for contracting Coved. Then what shows up on my FB feed, Rob Kosberg and Best Seller Publishing. I took a seven day turned into ten day BSP Challenge. Seven months later I've published a Best Seller in multiple countries. Can't say enough about the guidance and support through this whole fabulous journey. Thank you BSP, Rob Kosberg, Amy Dix, Bob, Matt, Steve, Sydney & Elizabeth you guys are amazing, professional, efficient and a positive experience for a first time author. So blessed and grateful.
1 month ago Zoomer Cage
Choosing Best Seller Publishing, BSP was the best business decision! They are very professional, responsive, and they know their stuff. Rob Kosberg over delivers every time because he genuinely cares. BSP is a publishing and mentoring strategy that gets the job done!
2 months ago Scott Kaplan
Was more than I thought could be achieved with the little knowledge I had to put together a book. Working with the group of professionals made it even easier.
6 months ago Randall Messerschmidt
Delivered as promised. I find Rob and his team committed to the success of their clients, bold in their offer, and genius in their delivery. Thank you, BSP. You all are amazing.
8 months ago Sharon McNally
BSP did exactly what they said they would do and I would recommend them to anyone looking for results with their book!
5 months ago Allison Champion
Best Seller publishing as built the most professional team we could've asked for. Going through the process of writing a book was made easy by the team that we now call our family. Each person we worked with is now a close and dear friend of ours. If we write another book we will definitely use BSP One more thing we are now international best-selling author's!! This is going to change our foundation of helping children immensely. International Best selling authors: David & Melora Vogel (Protecting Troy)
9 months ago Sarah Carnahan
As an Indie author, I have had some disappointing experiences in the past. The decision to partner with Best Seller Publishing was one of the best decisions I've ever made. The staff is professional, informative, and efficient. The BSP team is a well-oiled machine. The investment was well worth it as I create my brand. "You get what you pay for." I look forward to continuing our partnership for the last installment of my triology.
2 months ago Katherine Desjardins
BSP made my book into an international best seller in three categories!!! When I stumbled upon BSP's, I had no idea what a profound blessing I had found. Every single person I worded with at BSP was amazing and I cannot recommend them enough.
9 months ago Paula Ryan
"Best publishing experience around. Real people with real results and real personalized feedback. I always had someone to talk to throughout the process. And now, I can claim I'm an International Bestselling Author!"
11 months ago Latonja Payton
BSP went out of their way to walk me through an unfamiliar process with kindness, expertise, and RESULTS! They delivered exactly what they promised, a #1 International Best Seller status for my new book. BSP is much more than a service, they are partners with us in the good work of helping families. Thank you BSP!
2 months ago Katie Lyons
Best Seller Publishing is amazing! From the beginning, they had the heart and desire to get my book, The Family Letter, to Best Seller Status. I am reporting that the mission is accomplished and I reached International Best Seller status. I am thrilled!!! Could not have done this without BSP!!!
2 months ago Laura Lanham
I tried to hit the best seller list on my own to see if I could do it by myself during my per launch stage and could not find the right formula to hit that best seller list. I'm so glad that I decided to partner with BSP instead of trying walk this path by myself. When BSP took over the promotion phase of my book launch not only did I hit the best sellers list but the exceeded my expectation and I hit the International Best sellers list as well in nine different categories. The best decision I ever made.
9 months ago Kevin Tillett
BSP helped me take my book from an idea to an International Best-Seller. I already published sever books myself, so I know how much effort and time I usually need to invest. With BSP, it was much shorter and easier, and the result is better by orders of magnitude - which is why I decided to use them in the first place. English is not native to me, and so my writing is not nearly as perfect as should be in a book. BSP were able to maintain my 'voice' and style while improving it greatly, and they have a wonderful team of excellent professionals that follows a very robust and clear process. Working with them was easy and pleasant. Most important - they deliver the results. Yes, I paid for it. Yes, it was not cheap. The best never is. BSP are the best. I highly recommend them to any would-be non-fiction author, and if you are, like me, a non-native English speaker and wishes to make it big with your book, doubly so. Maybe, just maybe you could find several other providers that will together give you what BSP did for me. It will take you two years or more, the results are not assured, and I doubt that it would cost less. Shmaya David, International Best-Selling Author of "Love, Simplified. Practical Habits to Having Your Ultimate Loving Relationship"
3 days ago Erick Nunez
I will say it was worth it going with BSP. With them formatting the book and doing all the Amazon work and getting it to bestseller, I would not have been able to do that by researching it myself. And they are OVERLY helpful and professional!! It was worth it because the profits that can come from this from the rest of my life are going to be huge compared to their fee. They called it an 'investment' and that is exactly what it was. I hope my feedback helps you in your decision. You all have great books within you! Now go write!
9 months ago Alta Toole
Amazingly effective publisher, I could not possibly be happier with the results that they generated on launching my book.
10 months ago Angel Salas
Wiritng a book has been a long time dream. I could not have done it without Rob and the BSP team. They are legit and If you are ready to write your book, then this is your team
5 months ago Keith Perry
What an exciting week as Best Seller Publishing took me to becoming Amazon Bestseller in 7 countries with over 3,000 downloads. I couldn't have done it without them. They are the best! If you are looking for a publishing team who will walk you through each step, deliver with authenticity and bring you results beyond your wildest dreams, give Bestseller Publishing a call. I highly recommend them.
2 months ago David Cutter
From the initial phone call all the way through to the end, Best Seller Publishing staff was there to address all my concerns and questions. I initially self published my book in 2015 under a different title. It was recommended to me that I change the title and book cover to make it more appealing to a bigger audience. Best Seller Publishing helped with the new title and Steve designed a cover that speaks volumes to what my book is about. I look forward to what lies ahead and what other ways BSP can help me expand my business.
4 weeks ago Marc Jones
I have been working with Best Seller Publishing since the fall of 2015 to publish my book, Bulletproof Your Marriage. Their team is amazing and through their efforts, Bulletproof Your Marriage became an international best seller in 3 categories. Additionally, it has won international accolades as a finalist in the Parenting and Family category of Bookvana International Book Awards. We are just entering the Publicity phase of their program and I am excited about the results we will see. If you have a book that you want to write, or have written, you owe it to yourself to reach out to Best Seller Publishing to assist you in writing and launching your book. You will be glad you did. I know that I am thrilled with the results my book has achieved thus far.
2 months ago Jeff Bennett
Rob is an excellent teacher and knows his craft extremely well. I highly recommend attending his Million Dollar Author Summit. The content is on point for any aspiring author. He also knows when to bring in speakers and ties their message into this teachings better then any conference I have attended. Thank you for the opportunity!
8 months ago James Seymour
From first contact to the completion of my book, the entire team has been amazing to work with. They were supportive, guiding, and responsive during the entire process. I could not have asked for better representation and guidance through this process. I am a first time author and would highly recommend this team for anyone who has a desire to write and successfully publish their book.
2 months ago Sugandh Verma
The Best Seller Publishing team was a pleasure to work with. Their patience and professionalism made the intimidating task of publishing enjoyable. I appreciate their attention to detail and their accesibilty. It has taken me YEARS to build up the courage and discipline to pen my initial thoughts, but in a short time this team helped to birth this book and the experience has encouraged and inspired me to write many more. Thank you Best Seller Publishing. You guys rock!
8 months ago Christina Vaughn
I give Best Seller Publishing 5 ✨ stars!! They are a great company that follows through on what they say they are going to accomplish. They treat us like family and are very helpful. They have a lot of information to learn how to further and improve yourself and book sales. They are the real deal that gets your book to best seller status.
3 months ago Luciana Prieto
This company pretty much launched my speaking and publishing career. I had been struggling for many years as a Speaker and Author. No one had heard of me. I lacked confidence because I was living in the shadows of my business. I was a published author with practically zero sales in books. Then Best Seller Publishing came along and took my second book to #1 best seller on Amazon. That's when everything took off in my business. Not only did my confidence grow, I increased my speaking engagements and my book sales increased as a result. Best Seller publishing does not make promises it does not keep. You get exactly what is stated in the agreement. This is a company with integrity. I owe a lot of my business success to them, and I'm glad that I made the initial business investment with them.
2 months ago Fredrick Romel
Oh, my gosh! These people are absolutely amazing! They are extremely professional, courteous, caring and hard-working! I am so glad that I used Best Seller Publishing to publish my first book. The results have been astonishing. Thank you to the BSP Team. You are the best!
1 month ago Joel Sheakoski
"Best Seller Publishing" made my "Little Book about Big Body Transformation" a best seller. It's a team of dedicated professionals. If you want to write a book and make it a best seller don't look any further. It was my passion to write a book, and Rob Kosberg as a true leader made me think outside the box, showing a bigger perspective of business opportunities a bestselling book could provide me. I would highly recommend this business to my friends and family. Thank you guys! Keep it up!
2 months ago Arif A
Rob and his team are first class when it comes to service and results. My book, Mind Over Market, became a Number One Best Seller is 2 categories on amazon. Their publicity team also had me on several of the top real estate podcasts in the country, and published in a top real estate publication. If you're going to write a book, don't be some one who puts it off...hire these guys and watch your success soar!
4 months ago Nathan Miller
As a retired U.S. Special Agent, I had wanted to write a book based on my experience and expertise to help others. Rob Kosberg and his dynamic team at "Best Seller Publishing" made the process simple and provided me with an outstanding book that became a # 1 Best Seller. His team also helped me to be interviewed on ABC, CBS, NBC, and Fox News. If you're looking to write a book to help promote yourself and your business, then I highly recommend you contact "Best Seller Publishing". Rob and his team are the real deal!
2 months ago Christina Looney
Great organization that takes a personal interest in driving your success. My book became an International Best Seller within days of the promotion. The team has been great to work with and very responsive. I look forward to the next stages but also my next book endeavors.
1 month ago
Popular places from the category Book publisher