Dan Paladin, Mortgage Lender & Broker
Mortgage lender Dan Paladin, Mortgage Lender & Broker, 4515 E Anaheim St, Long Beach, CA 90804, United States:
32 reviews
of users and employees, detailed information about the address, opening hours, location on the map, attendance, photos, menus, phone number and a huge amount of other detailed and useful information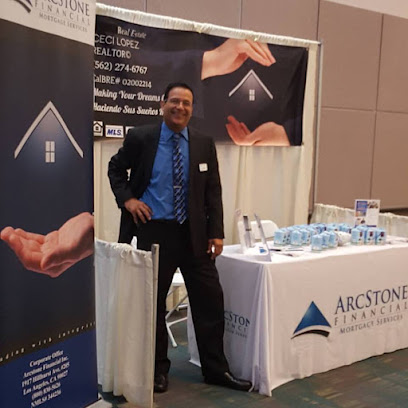 Address:
4515 E Anaheim St, Long Beach, CA 90804, United States
GPS coordinates
Latitude:
33.7827171
Longitude:
-118.1400446
Location on the map
Reviews Marius Bodor
Dan Paladin was so helpful in securing us a loan for our forever home. He was available for questions or concerns at all times, even took our call when he was out of town. Dan is very professional but also personable, my wife and I felt very comfortable with him. He helped with our home owners insurance and kept us abreast of every detail throughout the entire process. His system of uploading documents was fast and simple. At the closing he was right there with us, to the very end. We would have no reservations in referrring anyone to Dan for financial assistance. Thanks for everything Dan! We are now enjoying our forever home, thanks to you!!
8 months ago Guillermo Marinero
My wife and I recently purchased a new home and with so many lenders to choose from, I made the decision to use Dan Paladin. One of the best decisions I've made. Dan made the process so easy. I've purchased homes in the past and it can be a hellish experience. This time around, it was so effortless on top of closing in 22 days on a jumbo loan. I still can't believe we closed as quickly as we did and so seamless. A big thanks to Dan and his team. I would recommend him and his services to anyone who is in the market to buy or to refinance their existing mortgage. Great Job Dan!
8 months ago Alexa Barretero
I am writing this letter recommendation to you for all the excellent service you and your team have provided my family and me for my recent purchase. This is the second home that I have purchased with you, and you have always shown me the highest level of professionalism. The level of detail that your team coordinated throughout the process was very organized and clear for me to follow and respond with the needed information. Your creative planning, thinking out of the box were well received when we found ourselves in a pinch. I had an issue resolving liquid assets to close my loan, and you were able to provide a solution quickly and restructure my loan without skipping a beat. Confidentiality was very high and essential for me, you have always kept my personal information protected, and I never had any worries during my process with your team. Constant communication was always provided and available for me to reach out even after hours. I appreciate the extra efforts to respond to all of my questions. Positive and professional experience is what you have shown throughout the entire loan process, from open to close. I have and will always continue to promote your services for my friends and family. I have only great things to say when I talk about you and your team. Thank you again for making our dream home purchase a reality!
8 months ago Alec Merlington
Dan gets it done. I'm a tough lend and he worked hard to find a lender for me and get it through. I really appreciate it!
10 months ago Eric Nieves
Dan was wonderful! He truly went above & beyond and was always there to answer our million questions as first time home buyer's. Dan did everything he could and gave us all the options for loans, which resulted in almost covering all of our closing costs. I would never go with anyone else for a loan! Dan is the BEST! Highly recommend!!!
5 months ago John Reily
Mr Dan Paladin is amazing! He just helps us closed with a very good interest rate for our home. We are blessed and thank you very much. It's a pleasure working with you. Very quick to calls, emails and questions, and easy to work with. We appreciate your work and support.
9 months ago Patton Dickson
Dan was amazing through the entire process! Great job in explaining and being available when needed. Highly available and extremely knowledgeable
5 months ago Kellyn Todd
I had a good experience with my refinance . I recommend Dan to anyone who needs a home loan or refinance.
4 months ago Monica Acosta
Dan was the best who handled my refi loan from beginning to the end and stayed with me. Again, he is the best and will take care of you.
9 months ago Richard Kamin
IT WAS A GREAT JOURNEY WITH YOU HELPING US TO HAVE THE LOAN. TOU WERE ALWAYS AVAILABLE TO ANSWER OUR CALLS . NEVER YOU GOT ANGRY. VERY PROFESSIONAL. AND FINALLY WE GOT THE INTEREST RATE YOU HAVE .PROMISED ..NOW WE ARE ENJOYING OUR BEAUTIFUL HOUSE BECAUSE OF YOU. THANKS AGAIN.
9 months ago Hope Mitchell
Dan is a person with integrity and professionalism. I am really grateful for his help on our purchase. He's very trusting and inspires trust amongst his clients. It was a pleasure having him to help us with our first home purchase. He is also very knowledgeable with a positive attitude and was always available for any questions we had. Thank you Dan
2 months ago Charles Giles
I had a great experience working with Dan I was able to refi in a timely manner and he was also able to save me some money on my insurance.
5 months ago Rachel Daff
Dan went out of his way to help us facilitate our loan...We had a Heloc loan which delayed the process although Dan helped us to keep us updated during the entire process and explained everything in detail....along the way....I recommend him and his company...
6 months ago Charlotte Shelton
My wife and I have been through five real estate closings. We had the pleasure of using Dan as our mortgage broker/consultant on this last one that just recently closed. Not only is Dan the most knowledgeable and professional of all of the mortgage specialists we've used in the past, he is one of the most efficient, helpful and caring professionals we have ever had the pleasure of working with...both personally and professionally. Thank you Dan, for making this experience a seamless one. Russ & Cindy
10 months ago Diana Arp
Dan has helped me since day one when I first purchased my home! He's now assisted me with 2 refinances! He's always been very professional, friendly when I've had questions and gets things done!
10 months ago Helen Bryant
I am very grateful to have had Dan be part of my home-buying process. Dan is very knowledgeable and was easily available and willingly to answer any questions that I had about the loan process. His positive energy was a HUGE plus. ???? Excellent customer service!!!
10 months ago Darren Hargreaves
Dan is amazing I love using him especially with difficult loans. He has the experience and knowledge necessary to solve most all problems . He takes his time to make sure my clients understand the process. I know that I can call him in a pinch and he will come through for me. I have done several types of loans with him including business , residential and hard money loans. I love that he is a learner and always gaining new knowledge which he shares with us. I recommend him to all my clients.❤️
8 months ago Quinten Reid
Over the last three years Dan has been so patient with any question I had, no matter the time of day or the day of week it was. He was always, and I mean always, so happy to answer any question I had, even when it felt like I might not be able to purchase a home for many years to come, if ever! He is so knowledgeable about his business and once I found a property I was interested in he got to work on it immediately, ensuring on his end that he was doing everything he possibly could to enable the sale of that house! And due to him working so quickly and seamlessly along with my realtor, I was able to purchase my home! I truly feel I would not have been able to purchase my home without his amazing efforts and would very highly recommend Dan as a lender!
10 months ago Lisa Barton
Dan is very experienced and knowledgeable. He helped us buy our duplex and we are very grateful! Thank you Dan.
11 months ago Tabitha Samuelson
Dan is great I recommend using him to all my family and friends
9 months ago Ronald Brown
Working with Dan on purchasing my first home was a wonderful experience. He was incredibly knowledgeable, helpful and invaluable in ensuring I was equipped to be successful in my purchasing endeavor. I can't recommend him highly enough.
10 months ago Angie Pena
Dan worked with my brother and I on a complicated refinance. He was always available to answer our questions and helped us navigate the entire process with ease. I highly recommend Dan for any of your home financial needs. In fact, this is how we found him....by reading Google reviews!
8 months ago Ash Baker
I have to admit that i have not worked with an agent like Dan Paladin before. He works hard for his client to get a good rate/deal. He was referred to me by my boyfriend who used Dan's help with his refinance too. Then Dan helped my former sister-in-law also with her refinance. Thank you for making my refinance easy and smoothly, Dan. Dan is a very honest guy. He explained in details to me what the docs were about and what to get, to pay, fees, rate, pros and cons. I am very happy and pleased with how he handled my case. He worked hard for me to get the good rate for my situation. He replied asap everytime i had a question or if i questioned things i do not understand. I referred him to my sister and friends. We need an honest agent like Dan, one that works for you to get a good deal. He is always available when you need help, anytime of the day. Again, thanks Dan for all your help. I appreciate it.:)
11 months ago Sam Tip
I had a great experience working with Dan Paladin. It was my first time purchasing property in the US and he helped me every step of the way. Dan Paladin is professional, works diligently and is always available.
4 days ago Laura Drago
Dan was great to work with. He was very expeditious and was able to process everything within the short time frame that I provided. He was quick to address any questions that I had, even when he was out of town. I would highly recommend him to anyone.
8 months ago Ahmad Alkasaji
Securing a high-risk mortgage loan can be very stressful. Dan is very professional and thorough. He anticipated issues before they arose and demonstrated an ability to shift strategy when it became necessary. When adversity occurred, his calm demeanor, diligence and expertise greatly contributed to a successful conclusion.
2 months ago Anita Bergman
Dan Paladin is one you can trust, he always anwser our question he is very honest and always there. Even our credit score went up and we were able to refi our home twice. He made it so easy, no stress! always with a smile! Thank you Dan! For finding us the best deal.
4 days ago Salman Khan
I use Dan twice now once for my home purchase and I recently use him for my refinancing. He works hard on getting you the best rates and informing you in every step on your process. I'm definitely using Dan on my next Mortgage needs.
5 months ago Steven Ryan
Dan is awesome! Dan always looks out for the best interests of his clients, and works hard to get them a low rate while minimizing the hassle of getting a mortgage. Dan comes with my highest recommendation!
2 weeks ago Noobbreakdown Torres
Dan will go to bat to get you the best terms possible for your situation. He understands the importance of establishing long-term relationship with his clients over gaining short-term profits.
3 months ago Travis Folsom
Dan was great in helping us purchase a condo He is well informed and did great guiding us through the process Highly recommended
1 month ago Victor Torres
Dan was absolutely great in getting a Loan for us when our qualifying situation was not the most ideal. I am self employed and my wife had maternity leave which affected her income. Even with our difficult situation dan worked deligently to get us a loan where we closed escrow in time. Thanks much to dan as he was one of the main reasons we were able to purchase this home. He worked above and beyond in our situation to get the Loan we needed. Thanks again dan.
11 months ago
Popular places from the category Mortgage lender