Elevate Salon Institute
Beauty school Elevate Salon Institute, 4050 Crooks Rd, Royal Oak, MI 48073, United States:
89 reviews
of users and employees, detailed information about the address, opening hours, location on the map, attendance, photos, menus, phone number and a huge amount of other detailed and useful information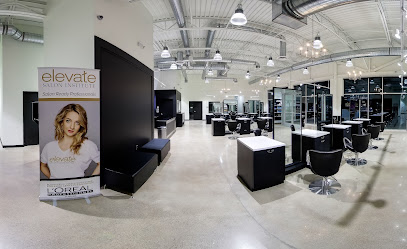 Address:
4050 Crooks Rd, Royal Oak, MI 48073, United States
GPS coordinates
Latitude:
42.5251497
Longitude:
-83.1646629
reviews Ayesha Chowdhury
Came here for a manicure/pedicure. Student and staff are friendly but its been a week and my manicure is already peeled off on most of my nails. I felt more attention could be given to cleaning skin and cuticle around nail as done at other salons. Manicure was just shaping and color. I have been to several cosmetology schools so I understand these are students. We conversed and she was very nice but more attention to detail is needed. It looks like I did the manicure myself at home.
6 months ago Cathy Spencer
If you don't want to be disappointed don't go to this place, maybe just for hydration or maybe to trim the ends of your hair, no more than that. Teachers do not pay attention while students are working. I didn't ask for an asymmetrical cut and that's what I received on two completely different sides. I'm glad my hair grows fast.
9 months ago Lucas Gillette
Got a gel manicure here. The first attempt came out extremely clumpy and she attempted a second time. The second time came out tolerable, but still uneven and not clean. I understand these are students, but still expected a semi-professional result. It looks like a I gave myself a manicure. Gave 2 stars instead of 1 because of the student's effort in trying a second time and she was very nice to talk to.
10 months ago Maartje Kluiters
Beware of their GROUPONS for NAIL SERVICES .... I absolutely cannot stand companies who deceive people into buying their products .... called them and they only can book appts 3 days a week, AFTER 5:15pm‼️ No where on the Groupon does it forewarn people about this horrible timeframe. Very deceptive.
6 months ago new Owner
I got my first set of acrylic nails and they are beautiful thanks to Shelby's attention to detail. Love them.
1 week ago Lazari Ol
I purchased a groupon for a facial prior to COVID. I had a friend attend their school throughout the pandemic and i was told and SHOWN pictures of how disgusting the facility is and that they never have it cleaned. I called and told a worker that i do not want to come in when their location has not been cleaned at all. She told me to go to groupon to get my refund, but didn't seem to care that i was bothered by the complete lack of cleanliness. I told her maybe they should address the cleaning situation and all she had to say to that was okay thank you. That is so disgusting. I can't even tell you how many horror stories I heard from students who attended this school. If i were you I'd take my money elsewhere.
10 months ago Gary Jones
Raquel did an awesome job on my cut and color!!!
6 months ago Desiree Graf
Idalis & Lynn!!!! Are the bomb.com My feet and hands are sooo soft. They were gentle with my rough feet.
3 months ago Lori Bresnahan
Absolutely great service. My first time ever going to a beauty school and it was so professional, affordable and I look great!
1 month ago Dale Strand
Great school to attend in the area. Great curriculum, educators, and director. Definitely recommend to anyone thinking of attending beauty school
4 months ago Mary Suarez
I just absolutely love this place! Very clean and very professional. Very friendly and inviting too. I had my first ever mani/pedi here and it was wonderful! I was very satisfied and impressed with Jordan. She took her time and did an amazing job. She even helped me pick out the colors. She was friendly and very sweet. As always, I will be returning for more services.
3 months ago Genie Baker
Keep in mind that these are students practicing. It is not a professional salon. The facials are nice, but they repeatedly use the same product. Hair color was terrible,hair cut even w the instructor was awful. They do not have any tools to perform professional services. If u just wanna be a guinea pig go for it!
3 months ago Scott Lemieux
I just had my first facial by Kaitlin (Kate) and it. Was. Great. Get her while she's in school. Seriously. Perfect amount of everything. She definitely makes sure you have a great experience and encourages you to let her know when you don't like something or would like more. Also gave a wonderful hand and arm massage while I had a mask on. Great person to get for a first facial at this facility.
7 months ago Tengbeh Fallah
Megan gave me a facial tonight and it was absolutely amazing. It was one of the best facials I've ever received, so I was shocked to learn it was only her third facial! I've also had a gel manicure and a number of root touch ups here. They really are preparing their students for salon life, and all of the students display great guest handling skills. I love this place!
8 months ago Kaitlin Magee
Took my daughter here today to get a haircut. Drove 45 minutes in 100 degree heat (in my old car with no a/c). A lady came out and took my daughter's temperature as well as mine & sent us away saying we were too warm. The same thing happened to us at the dentist yesterday. We had to wait in our car in the parking lot for 30 minutes so by the time we went in, we were sweating. The dentist's office took our temperatures 3 times, but it did go down. No covid-19 here, The lady at Elevate Salon didn't seem patient or nice! She just told us to go! Like I'd risk driving for 45 minutes to be turned away again. Reviews on this place are mostly bad anyway. I should've known! We won't be going back!
4 months ago Chelsea Love
Had a great experience getting my hair cut with Bianca and have now gone back multiple times. She really shows a big interest and makes me proud as a student how well she's doing. I thank Elevate Salon Institute for their clean, modern environment and their great skills on training for their students. Definitely will let others know about this school and of course Bianca.
6 months ago Charles Hobbs
Everyone here is so nice and friendly! Had the best first pedicure and loved that the girl and I had a good conversation the whole time! She got me interested in actually becoming a student here! Coming here is definitely better than most salons as everyone is passionate about learning the ways of cosmetology instead of people in regular salons rushing to get you done so they can get paid and not care about the job they did. (I'm specifically talking about nail salons, most hair salons are actually good and they care.) Definitely coming here again!!!
6 months ago LuizCarlos Silva
The place was very nice inside. Modern clean. The staff was all friendly. Bianca Palazzolo cut my hair, she face framed me and I loved it ! (her shampoo job felt amazing also :)
7 months ago Shamar Gibbons
After going through all the reviews, I thought I will give my share.. Well I was doing my hair cut after 2 yrs. and had very high expectations. But its all ruined :( I was assigned a student and I should agree she is very detail about doing what she want to do but major problem was they were not telling me what they are doing to my hair!!! She had an instructor observing over and they kept discussing on what is happening and what they are doing and what more needs to be done but I was the confused one who gave the hair and sat there wondering whats going on. I had a Group on coupon for Haircut package worth $49 and all I understand is they CANNOT do Balayage on my hair which takes so long to do So decided to go with just highlights and they did a bleach foil pack.. Guess what, I am charged additional $15 for the highlights :| Then the worse part was with haircut, What I showed and what I got was completely different. It took a good 5 and half hrs (10-3:30PM) to perform this and by this time I am fed up and want to get out of the salon.. I can sure tell its the same with the student, She is like when the hell will you leave..LOL.. But I couldnt complain because she is a student and I dont knw the consequences if I am upset there. SO I ended up paying a $20 TIP !!! But with my experience, They better discuss what they are planning to do and be detailed about each phase which unfortunately didnt happen in my case.I am never going back.. NO....
8 months ago Prakhar Srivastava
Got my hair cut by Holly a while ago. I ABSOLUTELY LOVED my hair and Holly was such a sweetheart, very personable and attentive to my picky style! Will continue to, and already have recommended Elevate and Holly! Thank you so much Holly!
8 months ago Andrew Cembor
All I wanted was a simple french braid so I figured I would give this place a try. This was my first visit so I was hoping for a good experience, but unfortunately it did not work out. They were 15 minutes lately taking me for my appointment. The receptionist did come over and say they were waiting for an educator to be available so since they acknowledged my wait I wasn't too bothered by that part. Stylist brought me over and told me she would be doing my french braid, but that she didn't know how. I showed her a picture of one and figured since this is a school someone would show her how to do it. I figured wrong. It took forever to get an educator over there. I also showed her the picture so she tells the stylist to tease the top of my hair, pin it up, and then just braid it. Clearly the educator didn't know how to do the braid either, but didn't want to admit that to the stylist. They start filling my hair with product and teasing it up. Which is not at all what I wanted. Even a different stylist watching told me to show them the picture again, because she knew that wasn't what I wanted. Finally a second educator comes over and I show her the picture too. This person did actually know how to french braid so she quickly showed the stylist. I could tell she was showing her correctly so at this point I felt better about the situation. The second educator was too busy to spend enough time with the stylist and she still didn't understand, but was left to do the style on her own. She admitted to me she didn't know what to do, but would make my hair look good. She reverted back to what the first educator had shown her. All she did was tease my hair, pull it back, and do a regular braid. I assumed an educator would check her work before I was finished and tell her this was wrong, but no one did. At this point I had been there well over an hour for something that should have taken 15 minutes and I really needed to go. It did not look good and I wasn't satisfied, but I couldn't stay there any longer. I don't fault the stylist that much as she is still learning. I put more of the blame on the school as she did not seem to be able to get the support she needed. I do regret not being more honest with the stylist and telling her that was not a french braid and I didn't like it as she would have learned more that way, but I was way too irritated at this point. My hair would have looked better had I stayed home and done it myself. I do not think I would try this place again. I will say there were other customers in there at the time that were happy with their services. One girl got her hair colored and it looked really good. If you are lucky enough to get a stylist that knows how to do what you want then it is probably fine, but I won't chance it again. There clearly were not enough educators there to give the needed support to the stylists.
7 months ago JustAfterSunset MonnettWasChecking
Hands down the best place!! I brought my 3 and 5 year old to get their hair dyed as well as mine...i couldnt be more grateful. They did such an amazing job on all our hair. The staff were very helpful and friendly. Great prices and very knowledgeable. I will definitely be returning or following the hair dressers that are graduating!! I forgot the girls names that did my hair but you know who you are, thank you. You Rock!!!!
9 months ago Judy Panek
Safa is amazing! This was my first facial and because of her it won't be my last. Book her you won't regret it. Five star's isn't enough. One of the sweetest people I have ever met!
9 months ago Zaro Dimitrov
HUGE fan! I'm an out of towner and my aunt took me to get my hair pressed and my make up done...lol I look like a dolled up version of me! LOVED IT! They took great care with my hair and showed me each product that they used. Great communication with the client! Love this place!
6 months ago Paula Schwartz
Danikka Aparente Me and my daughter always look forward on our monthly facial visit with Danikka. She gave us relaxing facial and massage. She gives our skin looking radiant and we feel that our skin looks amazing. I am sure our skin are in much better condition now. She is very friendly and really understands skin care whatever your age. Big thanks for her amazing skills and kindness. Surely higly recommend her. Great job danikka!!
8 months ago Kayleigh Schoppe
Went to Elevate for the first time with a Groupon for a gel manicure then a spa pedicure Alexis did a great job, such a sweet personality, Today she is doing my color. I will definetly be back! Front desk staff very professional. Her coworker Natasha very sweet to converse with while getting my pedicure!
9 months ago Thuy Nguyen
This place is a joke run by a bunch of jokers who have no clue what is going on. Very disappointed with my experience. Had to wait 30 minutes before taking the appointment and then the employee disappeared. Avoid this place
7 months ago Bram Jj
Always a great experience here at Elevate! Everyone is welcoming and very knowledgeable. Briana M. did an amazing job on my facial and hair treatment with a blow out! I will definitely be back
9 months ago Troy Waldon
I questioned wether or not I wanted to come in to this particular salon. Considering all services are performed by students i wanted to make sure of my decision. Salon is beautiful. But words can not explain how unbelievable the service was. Beginning to end. Safa is unbelievable. Her hands are magical and her energy is so calming and positive and somewhat addicting. I am beyond grateful for everything.Thank you Elevate Salon!
11 months ago Anita Cappalla
I got my hair cut and got highlights in it with a walk-in, and that experience as well as the end result were gorgeous. The second time I went in, however, I had an appt scheduled for hair and makeup for an event. The student I was scheduled with never showed up, so I didn't sit down till almost half an hour past my appointment time. The student who curled my hair didn't do a very good job. My hair looked greasy and my curls were gone an hour after because the hairspray he used was greasy and not strong enough. So I went home and fixed my crooked eyeliner myself and got my professional photos done praying the last of my curls would hold up. I was too shy to speak up at the time because I figured they were students and to cut them some slack, which is mg bad, but I also figured the instructor would say something about the end result. It definitely wasn't worth the $50 I ended up spending. I think next time I'll do my makeup and curls myself and I'd advise you to do the same, as the quality is about the same.
1 week ago Stoian Vidolov
Kayla M. was super nice and did a great job dealing with my indecisiveness. She wasn't afraid to ask a teacher if she wasn't sure about something which was great! I'd rather someone admit their faults. I would highly recommend Kayla. ???? Also, her teacher, Amanda, was nice as well. I would recommend Elevate Salon, great prices and people. ????
9 months ago Lynneisha Yellardy
Had a facial done by Monique, and what a great experience! Will return to see her again and will be referring her to others.
8 months ago Amber McDaniels
Wasn't impressed. Went in for a facial, student didn't talk to me at all, tell me what I would be getting, ask me any kind of question. Facial area is like a hospital room, wasn't relaxing. To top it off, the steam ended up spitting out boiling hot water on my face, still in pain. Definitely will not be back.
9 months ago Lyne Morrow
The one star the previous writer gave this place was spot on. I had an appointment for early on a Saturday - and after waiting 15 minutes.....Some extremely rude person came and told me the student that was to cut my hair didn't show up and they had no other openings for the day and couldn't do anything for me. It is worth noting the place was completely empty. Don't waste your time dealing with this place at all. Plenty of other reputable Salons in the area.
1 month ago Candice Martin
I had a great experience at Elevate Salon. I had Briana give me a facial, hair cut and blow out and she was super professional, friendly, funny and great to work with overall. Definitely would recommend the salon and her as a stylist. I will be going back for more services.
10 months ago Randy Lominick
I never leave bad reviews but this place is so unprofessional. Rescheduled me three times while still calling me every day to make sure I was coming?? Trying to make appt is too hard because they do not answer the phone. Lastly the student who was suppose to do my nails didn't even show up. No wonder the place is so cheap. Save your time and go somewhere else.
10 months ago json Moore
I went in for a haircut, The stylist who cut my hair, Holly, did an AMAZING job! For the price it's unbeatable, I would absolutely recommend anyone looking for a haircut here to request her.
10 months ago Sara Perry
I visited Briana M. about a month ago and my cut and color still looks fantastic. You can tell she really cares about her work, and the overall happiness of her clients. Can't wait to see her again soon! I would highly recommend.
11 months ago Eric Carlisle
Hannah gave me a gel manicure and it looks great! Would highly recommend!
7 months ago Debbie Blackwell
Elevate Salon Institute has a beautiful, clean campus with students that are very energetic, positive, and wanting to learn. The staff is lovely and polite and always nearby to assist or answer questions when necessary. They use all professional products you would find in a salon and overall the atmosphere is very professional- sometimes its easy to forget this is a school!
10 months ago Blue Jeans
Great place to get a facial!
9 months ago Erikka
They never answer the phone
5 months ago Maker Melton
Briana was pleasant and kept me laughing. She cares about her work, and kept in the bounds of what I wanted. My hair looks awesome! Highly recommend!
10 months ago Kim Anderson
This was the first time I went to the Elevate Salon (I usually go to places like Fantastic Sams). My haircut came out great, thanks to Briana M. She made the whole experience fun and enjoyable with her personality! I'll definitely be back for another cut.
1 week ago Michaela Greene
If the students wernt so nice I wouldn't have even given two stars they are so unprepared it's sad they don't have the proper equipment or knowledge to be taking money from people for the services not only did the first tech have absolutely no experience painting nails the second when I had to go back to get them fixed didn't even know how to remove the polish properly resulting in file burn on all of my fingers she filed the polish off instead of using a solution both students came right out and said they have no experience so I don't hold them accountable the instructors need to be doing some actual instructing I have been to many beauty schools for various services which are usually in the same running as a standard salon this place shouldn't be open to the public
3 months ago corey starbuck
I asked for a haircut with bangs, hair colored blonde and eyebrows waxed. The color came first. I knew going in that this is a school. I showed a couple of pictures and let them do their thing. I ended up with a orange-red bayolage that fried my ends.I wanted full color! The girl that was doing my hair, this was her last day. She was graduating into the real world. She didn't know how to cut bangs so her teacher had to do it and she screwed it up too! The girl that did my eyebrows was nervous but did a great job! The receptionist couldn't get my name right to save her life not even on the paperwork they have you sign. Overall, skip this place and buy a Groupon for a real salon. I did and my hair is exactly what I wanted now. Fay at Luxeva salon fixed my hair beautifully!
7 months ago Peggi Sturmfels
I am currently a cosmetology student.The school/ salon is beautiful. The staff is great & the student all get along like family. Its a wonderful environment to learn & work in.
1 month ago Shantell Wilson
The customer service, cleanliness, and price all deserve 5 stars! I was nervous, being that it was a beauty school, but the only difference between here and your local nail salon was that it took a little bit longer than usual because she paid attention to detail, and my mani and pedi turned out great! Not to mention good conversation, a generous nature and sincere concern about how i was feeling, and how i was liking my nails, which made me feel comfortable. Thank you so much, Elevate!
2 months ago Jordan Denmark
Elevate has an extraordinary staff that makes you feel welcomed and comfortable! I truly enjoyed my visit while getting a manicure. Everything was very clean and the campus is stunning!
10 months ago Mylinda Cash
I've recommended Briana M to everyone I know she's amazing at what she does and I always leave the salon feeling so confident after she colors and styles my hair. This place really produces great hair stylists who will go far in the industry.
1 week ago
Popular places from the category Beauty school