NPL Home Medical
Medical supply store NPL Home Medical, 13500 Darice Pkwy, Strongsville, OH 44149, United States:
19 reviews
of users and employees, detailed information about the address, opening hours, location on the map, attendance, photos, menus, phone number and a huge amount of other detailed and useful information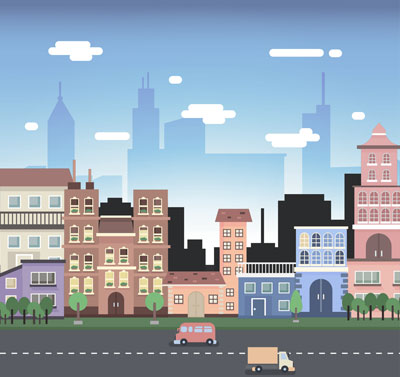 Address:
13500 Darice Pkwy, Strongsville, OH 44149, United States
GPS coordinates
Latitude:
41.3152900
Longitude:
-81.8752630
Location on the map
Reviews Eileen Fields
Christy Kennedy was out at my house today to adjust my electric wheelchair she adjusted what needed adjusted and answered questions she is very knowledgeable.
9 months ago Chris Romp
Christy K. is the most professional NPL rep that I have dealt with. She is informed and responsive to all of our needs, is prompt and fair. Christy is genuinely the nicest person to deal with in respects to our wheelchair needs. I will always use NPL and specifically request to work with Christy again.
9 months ago Lee Ober
Christy Kennedy is a true asset to NPL. She is approachable, friendly, very helpful and informative. I felt very confident working with her through each step of the process until I received my power wheelchair. A very personable and assuring experience introducing me into a life of more independence. Thank you Christy and NPL!!
9 months ago Cody Christofferson
I contacted Christy Kennedy from NPL Home Medical about a power wheelchair that stopped working she told me she would stop and look at it. Her findings were the batteries were dead. Advised us both batteries needed replaced we paid $715.00 for 2 new batteries and chair still didn't work. The technician then notified the nursing home not the resident or the family who Hired them and was paying them that the joystick needs replaced. The new batteries wouldn't hold a charge either. Now they want $1,395.00 more to replace the joystick this was the problem from the beginning batteries were fine just not able to charge cause of the bad joystick there NPL technician advised me of Christy also promised a discount on the batteries because we purchased the chair directly through them after I looked at their website I seen I received no discount and the price she quoted me were the same exact price on their website. Then she told me she sent me a refund check which I never saw. This company is taking advantage of paralyzed people in a nursing home cuz their family are unable to be in the facilities right now due to covid. I sure hope they try to make this right somehow but I haven't had any luck as of yet.
11 months ago Pixie Melody
Josh has been excellent with answering questions, getting back to us in a timely manner, taking over with other problems we have and an economical way to solve the problem. His techs are awesome and so very helpful too! Love this company!
11 months ago Ray Wang
Great customer service. Any time I have questions or concerns they always get addressed timely. I do not order custom chairs from anyone else.
3 months ago Michael Burke
Posting for my mother: I acquired a power-tilt wheelchair from NPL. Francesca oversaw the measuring of it to fit me personally. Francesca made several visits to my home to adjust the chair to no avail, leaving her to change the back rest completely. After changing the back rest to the chair, the seat adjustment should have been changed to correspond with the new back rest. She failed to do this, leaving a large gap between the back rest and the seat which caused a pressure sore on my isthmus resulting in five surgeries and 17 months of bed rest . A family member had noticed the needed adjustment, but Francesca said it was necessary to provide air to the area. Unfortunately I listened to the "professional". I asked her to return so she could learn about the important change of adjustment. She didn't return. I also ask her about special cushions that would be pertinent for skin breakdown. She knew of none but said she would get back to me. She failed to do so, leaving me to research several companies that make them. I believe in her field she should have known this. Also after receiving my new chair, I asked Francesca to reset my factory speed and control settings which she returned several visits to do. Still not satisfied, I asked service to come out and set them. He was successful in setting them to my satisfaction. I am very satisfied with NPL's service department. They often came the same day, if not, the next day. This is my second chair from NPL. If you purchase a special need chair and order from NPL, I highly suggest suggest you ask for Greg, (company manager) to over see Francesca's final adjustments. And most importantly, ask to have Greg pressure map you before signing off on your new chair.
4 months ago Arnold Pradhan
Failed to maintain equipment after many calls
9 months ago Yee Richard
Such great staff and always helpful and willing to come out whenever required. They will work with what you're looking for and want to make sure that you and the patient are satisfied.
5 months ago Shahid Aslam
Christy is AWESOME! Always answers questions and takes time with patients.
3 weeks ago Meyowmeow
My daughter has been trying to get her chair fixed, that she bought from them. She gets no return calls. DON'T buy a chair here service is terrible.
17 hours ago Olesya Sting
For over 6 years and through multiple facilities they have always delivered fast personalized customer service to our patients.
12 hours ago Petitjean Emilie
NPL is by far the most amazing company I have ever worked with. Christy Terwilliger has been nothing short of the best with our family and we are beyond grateful for her. We have used several other companies in the past for my daughters chairs and were never this satisfied, NPL has our business for life!
2 months ago Spencer Knight
MY GRANDDAUGHTER RECEIVED A WHEELCHAIR FROM NPL PER RECOMMENDATION FROM THE NURSING FACILITY SHE IS IN IN COPLEY/FAIRLAWN AREA. SHE HAS CEREBRAL PALSY AND WAS TO BE FITTED PER HER NEEDS WHICH WAS NOT DONE TO SAY THE LEAST! NPL HAS BEEN NOTIFIED OF THIS MANY TIMES TO NO AVAIL. IT IS A DISGRACE TO OUR DISABLED SOCIETY THAT NPL DOES NOT STAND BY THEIR PRODUCT AND NOTHING IS DONE TO REMEDY THIS. THE PERSON WHO "FITTED" HER WAS INCOMPETENT OR JUST DOESN'T CARE .SHAME ON YOU, NPL
8 months ago Julian Cuacos
Always receive the best customer service, the products are great and the follow through is outstanding!
7 months ago Emily Bird
Very nice to me and my mom and Dad thank you
3 months ago zakaria aazri
Had great experience, francesca is awesome she cares so much about her client's. .i would definitely recommend npl home care for all you home heslth care needs....
10 months ago Tess Land
I have not had personal business relations but personal friendships with the owner and his family, and he/they are wonderful people. If you are in need of medical equipment then this is your place to go.
5 months ago Mississippi Sunshine
Very friendly and prompt staff!
1 month ago
Popular places from the category Medical supply store