Invisible Fence by StayDog
Fence contractor Invisible Fence by StayDog, 21 Plank Ave #212, Paoli, PA 19301, United States:
220 reviews
of users and employees, detailed information about the address, opening hours, location on the map, attendance, photos, menus, phone number and a huge amount of other detailed and useful information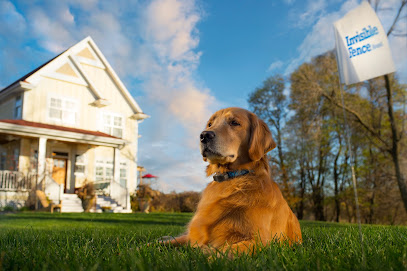 Address:
21 Plank Ave #212, Paoli, PA 19301, United States
GPS coordinates
Latitude:
40.0428960
Longitude:
-75.4881327
Location on the map
Reviews Nicholas Naclerio
We are so thankful for their entire companies service. Everyone was extremely professional and great to work with. We specifically worked with Alexa. She was incredible. She was so knowledgeable and always on time. She helped train our dog and it truly has helped us so much. We are forever grateful to her.
9 months ago B Ca
Throughout the purchase and training, Kyle and team were amazing to work with and went above and beyond to ensure we were satisfied. Kyle and team are very flexible and will work with your schedule throughout the training, explaining the "why's and how's" in a way that translate easily for non-dog trainers. I couldn't recommend them enough and wish I could give more than five stars.
2 weeks ago Taryn Jacque
Such great service! On time, easy to communicate with, and they've delivered everytime they have been on site. Mike is great! Thanks for keeping our dog safe.
11 months ago Kristin Marcum
StayDog installed an invisible fence 10 years ago. We replaced our driveway and had to cut the wire. We buried PVC for new wire before the new driveway asphalt was installed. StayDog came on time and repaired/ ran new wire. It's worth the investment. Prior to StayDog, we had a store bought system, it didn't last very long. Go with the Pros to keep your fur babies safe.
1 month ago Assibey Blake
These guys are professional! Kyle is great! He's super helpful, answers all questions with ease and is easy to talk to. Tyler and Neko were great with the install and first training session. They are all super dog friendly and Huck LOVED chasing the stuffed squirrel. Our yard is very rocky with a lot of hills and trees and they were able to make it work easily. Thank you so much for your help and care!
5 months ago Jeff Laurinas
I interviewed several electric fence companies and went with invisible fence by staydog because we heard their customer service and quality of the product was better than their competitors. We have had our fence for about a month and are very satisfied with the trainings, install and effectiveness of the invisible fence. And what made me take the time to write this review is that they stand by their product. After we had a scare with our puppy approaching delivery trucks in our driveway the company was willing to reconfigure the fence to eliminate the driveway at no cost to me. They could have easily charged me something for the time and labor but I was so pleased they did it for free without hesitation.
3 months ago Tania Semenova
Paul is Outstanding. He was excellent with his knowledge of the invisible fence and saved the day with our dog. Our dog is now safe, secure and we all have piece of mind. Paul is a true champion and refused to leave until the entire job was done to his level....World Class!!!! Thank you Paul! Also thank you John and Sara. Also....Paul you are truly a friend of our puppy and of course our family. You are the greatest!!!!
7 months ago kristina s
The installation team was fast, prompt and detail oriented. And Alexa our trainer was what really made this a great experience. She caters to all dog types and temperaments. She helped me get comfortable with allowing my dog out in the yard to run with his new invisible fence! Great product and if you get one installed you MUST ask for Alexa. She is the best! Thanks a lot!
1 month ago Lee Goldstein
We employed StayDog to install our Invisible Fence and to train our dog on it. From start to finish, we were impressed by this company. They responded the same day to our request for an estimate, and came out the following morning. The workers who installed the fence were professional, courteous, and friendly. Kelly, who was our sales rep and also our trainer, was fantastic. In 3 brief sessions she taught our timid dog to respect the boundaries, even bringing one of her own dogs to the last session to ensure that our puppy couldn't be tempted to cross the line. Our puppy liked her as much as we did! A home run.
6 months ago Laura Palotie
My dog passed over a year ago and we finally decided to get the kids another dog! We called invisible fence and Adam showed up a few days later and set us all up for another dog fence. They were fast efficient and very friendly. They gave us everything we needed and are even coming back to help with training to use the new fence. Thanks!
6 months ago Mikhail Hanney
The whole process went swimmingly. Kelly came out for the initial consultation. She was not pushy or salesy at all. You can tell she really believes in the product. The installers were very professional and clean - took great steps to ensure my property was not damaged including having PA ONE CALL mark all of the electrical and gas lines. Kelly did three great training sessions with my puppy - and even said he was one of her smartest students. (I am sure she tells everyone that ;). Reggie got the hang of it very quickly - he loves being outside all the time. I would definitely recommend this product
11 months ago Dion Steinz
Purchased our invisible fence for our dogs about 8 years ago but stopped using as our dogs got older and more predictable. We are home more and dogs were getting more adventurous so we called to see if the fence could be checked and reactivated. I was afraid they'd ask me to install whole new fence so I was pleasantly surprised at how quickly and inexpensively they repaired it. Quick appointment and courteous technician so very pleased!
5 months ago Joe Stein
Very knowledgeable and patient with my complete lack of knowledge. Got us all set up with our new member of the family. I didn't even know that our new puppy, (with training) could be so well behaved. This alone paid for our new system by saving me time, money and aggravations by not having to replace phones, shoes, remotes and my fiancées' purses.
11 months ago Gordon Stephens
They sent Mike out this week to change the frequency on my electric fence. He was knowledgeable, polite and solved the issue quickly. He also helped my neighbor who is not a stay dog customer fix her issue. I would recommend stay dog and Mike to anyone who needs an electric fence!!
5 months ago Gail Blanco
We love our invisible fence and our dog lives the freedom to roam the entire yard. Stay dog was great on installation, training, and sending battery replacements. They recently had to repair the line that was cut by landscapers and were fast, efficient and professional. I recommend them to friends and neighbors regularly!
6 months ago Sophie Fonte
Wonderful experience! AJ and Tyler were personable, friendly, and great with my dog. Their installation was flawless and recommended actions for us to take in the future if we need to do hardscaping. I appreciated how they were thinking ahead so we'd have the best result. The entire experience has been fantastic.
2 months ago Tara Long
We had an electric fence installed for our dog, Lola. Our installer, Mike, was extremely knowledgeable and professional on both of his visits with us. The install was quick, easy, and he was excellent with training our dog (and us) on how the fence system works. He was patient and answered all of our questions throughout the install and training/testing process. Customer service and quality of the product was top notch from start to finish! Will be highly reccomending StayDog Invisible Fencing to friends and colleagues.
4 months ago Alexandros Fats
Tyler and AJ were here in time, got started on the invisible fence installation right away, and did a great job. They were very professional and patient with me and my dog to help explain the concepts and training techniques. Tyler shared personal experience about his own dog and installation, which was great to hear. During the training session they were very hands on and helpful.
5 months ago Leen Hussein
Our experience with the Stay Dog Company installing a electronic fence for our dog has been great. The staff has been professional and courteous throughout the process. The installer workmanship was superb and he was a super nice guy. Although we still have some training lessons left to do, so far this is been good experience.
5 months ago Jeff Cibulka
Thanks for moving our Invisible Fence line for us. The dogs understood exactly what was going on and have responded quickly to the new line. I appreciate you coming out to help so quickly!
3 months ago mar jmz
I cannot say enough about this company! They came to every appointment on time, if not early. Worked with my crazy schedule. Provided expert, professional advice as well as training for both my pup and my family. This fence is PERFECT!! We all love our pets, and it was a big deal for us to trust anyone besides family to keep him safe. They made it so easy! At a fraction of the cost of an actual fence which I believe is less secure (and an eyesore) we have a easy to use secure perimeter. We have a corner property and all the neighbors' dogs come hang with ours when they stroll by! It was really cool to see the training and watch the family help our pup learn the boundaries. All questions are answered quickly and politely even after install/training. What a great investment for our family. If you're "on the fence" pun intended hahah just do it! Thanks Guys!
10 months ago Nail Yuce
Adam was awesome with the installation and initial training. The perimeter was mapped exactly how I wanted it to be, and it was a quick job. Thanks again for the great service!
3 months ago Mullin Studio
Great experience with Invisible Fence by Stay Dog! Technician was very knowledgeable and answered all of our questions regarding the invisible fence and how to best train our dog. Installation was quick and easy, and we were up and running in no time. Since then, the invisible fence has been very effective, and we were able to train our dog very easily using the guidelines provided by Stay Dog. Would definitely recommend to anyone considering an electric fence.
7 months ago Chris Orchard
Kelly and her crew installed an electric fence around our property to keep our two 9 month old great dane puppies from running after deer etc. It is a major improvement from our old system and has worked perfectly. We are also very impressed with the two small portable electric discs that we have been able to use inside to stop them from chewing the walls and counter surfing! Kelly promptly addressed our needs and was professional and provided options to help with our budget needs. Thanks so much to Kelly and her crew for giving us peace of mind while our pups enjoy running in our yard!
7 months ago Abdulmajeed
Andrew & Tyler fixed up our invisible fence. They showed up on time, were courteous, knowledgeable, friendly, and got it all done quickly. They did the initial training. I'd use them anytime and recommend them!
7 months ago Alex Calderon
Adrian and Mark are kind, and professional. They were on time and able to fix the broken fence and managed to let my dog play with them as they worked. They are great employees and seem to enjoy what they do to help people.
4 months ago Ahmed Kamal
We decided to get an electric fence for our puppy. Not only did they do the work quickly and conveniently but Kelly came out and helped me with training my puppy to use the fence properly. We have had the fence now a few weeks and it works wonderfully. We are very happy with our purchase and highly recommend this company.
7 months ago Adel Bouzid
From start to finish Staydog was incredibly professional and amazing to work with. Every step of the process was seamless and put us at ease for training our puppy to use the new fencing system. The trainers were amazing and truly helped our puppy get used to the freedom our new invisible fence allowed her in our yard. So happy we used them!
6 months ago sona lencesova
Stay Dog provides excellent service and stands by their work. Mike, in particular, is friendly, professional, and wonderful with dogs. In this Covid environment he was respectful of social distancing and understood the particular challenges I have with a new puppy and first time dog owner. I learned a lot from him!
5 months ago Keith Newport
They moved our invisible dog fence to new home. Very professional, highly recommend
3 months ago HIMANSHU JAJU
This company and their product has completely changed my life. I cannot say enough good things about this company. The entire staff is top notch. Product is great, but the people are truly what has them above any competition. You will not be disappointed. Grateful dog owner Julia
7 months ago Yanti Sutrisno
We've had Invisible Fence for many years. Service is always great & timely. Folks working in the store are very nice too!
3 months ago Matt Murray
Fantastic service & very knowledgeable. Adam figured out right away what was wrong & quickly fixed it. Luckily it was covered by warranty ????
5 months ago Bill Neal
To whom it may concern. I am a recent customer of Stay-Dog and I wanted to reach out and let you know that your company was absolutely a pleasure to deal with from every aspect of the project. From the moment I called for an estimate to the help and support we get even after the fence has been installed. The way that your company not only installs the fence, but the care and training you do for the pet and its owners is supportive all the way through. I can't express enough how helpful Kyle Kentworthy has been and still is to our family. It doesn't feel like we just bought an electric fence, it feels like we bought into a long term relationship with a company that has our pets best interest in mind. Again, I just wanted to let you know what a great job your people are doing out here, and we will absolutely recommend your company to all. Thanks again.
8 months ago Charles Covington
Mike is great! Professional, friendly and competent. We are upgrading our invisible fence for our dog
3 months ago Matt Post
My wife and I are so fortunate to have such a caring company that focuses its attention on us and our wonderful dog. We recently engaged them two different times to address two different issues. This company (Mike, Sarah and most important, John) went so out of their way to fulfil our request. While their focus is providing world class customer service, it is 100 percent evident that they care about our puppy ! Thank you for being the most awesome people that you all are !!! Even as we battle through this global pandemic, your thoughtfulness is reassuring that there is good in the world. I have been clients of this team for over 14 years and would not even think a second thought to go elsewhere. Thank you again, Dave, Connie and Dudley !!!
9 months ago Mark Ross
Stay Dog Invisible Fence was friendly and competent. Highly recommend Deb and Adam to others.
3 months ago Jay Sweeney
Everyone at Invisible Fence was responsive, helpful, on-time, and very caring. They were very respectful and professional. Thank you for making the experience a positive one!
9 months ago Kyah
We have had an excellent experience with Invisible Fence and Stay Dog. Kyle and the staff have been incredibly responsive and taken great care to train our dog and help her get used to it. Our dog is a sweet but reticent mutt that we got as a puppy from a shelter. She is wonderful but took a bit more management to help her acclimate to our yard and the fence. Kyle and the dog trainer came out to help and make adjustments as necessary. I am so appreciative of their informed and conscientious help.
9 months ago Hannah Hawk
Needed a service call. Very responsive and professional. Super friendly. Would recommend.
5 months ago Merlin Gonzalez
Tyler and Aj were awesome. Very professional and efficient . I would recommend them to everyone !
7 months ago Biology Concepts
Highly recommend. Deb was prompt and thorough in her explanation of all aspects finance, logistics, training, etc. She was also accessible for questions beyond our meeting. Adam installed our fence and reviewed basic safety, procedures, and helped us in starting to train our puppy. He was prompt and efficient in navigating some rough terrain in our yard during the install. Couldn't be more pleased so far!
10 months ago Jeff Boldman
Very easy buying process. Our 6 month old lab already understands the fence within the first week!
8 months ago Webmaster CW
Mike repaired a broken line around our home a few days ago. He did an excellent job. He was courteous, knowledgeable and thorough. Checked everything and left with the job well done. Dan
10 months ago Michael Sobel
We have had an Invisible Fence for about 30 years at 3 different homes. It is one of the best investments we have made toward enjoying our pets. The company does an excellent job of installation and repairs when necessary and cares about training the animals appropriately. We have successfully used both the indoor and outdoor systems. I recommend them without reservation.
9 months ago Diana Stein
Repaired my electric fence..found the problem and fixed it quickly. Highly recommend their service.
2 months ago Anett Ka
Would recommend. The sales person was very informative and took the time to go over everything in advance. There was follow up and we even got a postcard with a pic of our dog and our son that the lady had taken. The install was super easy and Adam was very thorough in explaining things and showing us how to start training our dog.
10 months ago Daniel Clay
Mike was outstanding in quality, responsiveness and punctuality. We have had an invisible fence for over 10 years. We needed somebody to come out and help train our new puppy and check our fence since my hubby cut it by accident while gardening. He fixed the fence quickly and efficiently and then moved right on to the dog training. We already have two others. They followed him around from the first minute. Our new puppy is a timid rescue dog and he had no problem feeling comfortable with Mike. Mike was patient and kind with him and also my teenage daughter that is learning how to train our puppy as well. Before he left, he gave us a thorough plan to continue the training and answered all of our questions. I'll be sure to request him again. Thanks again Mike!
9 months ago Jean Pierre
Great installation crew! Tyler was very professional and personable.
6 months ago Brooks Dunlap
Very professional, arrived on time, super clean inside and addressed all of my questions. The were quick and efficient and extra careful hand digging around the marked power lines. They took extra care making my somewhat nervous pup comfortable. I highly recommend Invisible Fence by StayDog!
11 months ago
Popular places from the category Fence contractor