Cremation Society of Alaska
Funeral home Cremation Society of Alaska, 1306 E 74th Ave, Anchorage, AK 99518, United States:
18 reviews
of users and employees, detailed information about the address, opening hours, location on the map, attendance, photos, menus, phone number and a huge amount of other detailed and useful information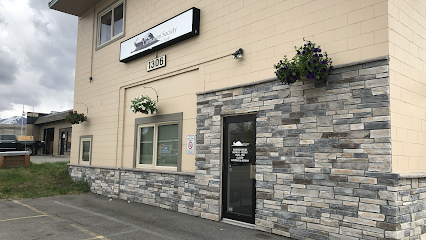 Address:
1306 E 74th Ave, Anchorage, AK 99518, United States
Website:
alaskacremation.com
GPS coordinates
Latitude:
61.1530844
Longitude:
-149.8583249
Location on the map
Reviews Dawn Davignon
Dominik and crew were awesome. Paperwork was easy and completed on my phone. They took care of mom so we could take care of the family. The doctor took 30 days to sign the death certificate but Dominik called every day after two weeks and we finally got it. Good work guys.
11 months ago Susan King
We lost my father in law the weekend before thanksgiving and then we lost our son two weeks later. Very nice people and very understanding. Answered all of our questions in a very timely manner. Made the process so much easy and we didn't have to worry about anything.
10 months ago Gibson Rowe
Professional, timely and compassionate for those who are dealing with death of a loved one. I was able to take care of a family member in Alaska all the way from Indiana via email after the initial phone call. Highly recommend. Thanks for helping our family, Dominic.
11 months ago Peter Bonem
Very knowledgeable and caring people. Dominic was especially helpful through the entire process. Would highly recommend using them.
11 months ago Alex
After a horrible experience with another cremation service, Cremation Society of Alaska stepped in with a gentle professionalism. They walked me through all the paperwork online and stayed with me on the phone through the whole process. The previous service did not pick up at the ME's office when they were suppose to, so time was important. When we got done with the paperwork, they told me they were going to pick up at the ME's office right away and let me know after that it was accomplished. They did exactly what they said they would do. Later, I called and asked if they could email me the receipt for some legal issue, and I had it in my email in less than 5 minutes. This organization has assisted my family in two cremations and they will be the first call in the future. Their kindness and professionalism was outstanding!
11 months ago Bettina Archer
Dominic was very responsive, kind and helpful. The process was made much easier thanks to Alaska Cremation Society. They quickly responded to all of our questions and promptly helped us through the arrangements. The staff is warm, caring and professional.
10 months ago Jerome Dennis
Super rude and horrible service. The front desk helper was a old man who had no people skills. He insulted my father as I was picking his ashes up. Would not recommend going unless you want to ruin your day.
4 months ago Tred Hines
Quick and simple experience during a difficult time. Staff was friendly and helpful, and I liked the convenience of being able to fill out paperwork online.
2 months ago Jeanne Barry
Finding out my Mother passed at 3a the day before she went into hospice was very unexpected and would have been very stressful had The Cremation Society not been there to answer the phone. Fast & effective from start to finish. I'm so …
7 months ago Victoria Milano
Professional, efficient, and caring. At every stage we were given full attention and consideration. We felt respected and supported. Little touches like the staff using homemade quilts and wearing business casual (not suits) and taking the …
11 months ago Paul Thompson
They were informative and patient with me while I was grieving. Let me know all of my options. They were up front about charges and they respectful of my father's remains. This was a good experience amid the sadness. Thank you.
7 months ago Alaina Hansen
Cremation Society of Alaska was amazing. Swift and effecient while having compassion to your loss. Very informative on what will happen at each step of the process. Thank you for everything and caring for us. M.C.Solis
7 months ago Joe Rosing
They were very thoughtful and helpful with me in handling my husbands creamation.Its very hard to lose a loved one and harder to have to deal with the emotional part of what you need to do after they have past.They walked me through the …
10 months ago Julia
The owners were very helpful and compassionate individuals who took loving care of our loved one. They were always available to answer our questions and help us which was difficult for us from thousands of miles away. Reasonable priced, professional and helpful.
2 months ago Mahek Majid
Handled professionally and didn't try to push me into adding services.
5 months ago D F
My mom passed peacefully Aug 28, 2019 and I was very pleased with the whole process in handling her arrangements. As a fellow funeral professional, knowing the whole process and know how things go, they definitely were top notch. I was at …
11 months ago James Tate
Amanda was so caring and kind and treated us like family. She helped me through my darkest day. Thank you Amanda!!!!
8 months ago Earl Lawson
Thoughtful and professional service. We lost two parents in less than a month, and these folks really helped us make the best of a bad situation. We've never had to go through this process before, and they were very helpful and patient with us. Many, many thanks to these fine folks!
11 months ago
Popular places from the category Funeral home