Coronel-Perey Annette MD
Doctor Coronel-Perey Annette MD, 1045 W Redondo Beach Blvd #100, Gardena, CA 90247, United States:
34 reviews
of users and employees, detailed information about the address, opening hours, location on the map, attendance, photos, menus, phone number and a huge amount of other detailed and useful information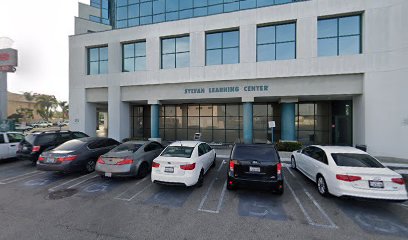 Address:
1045 W Redondo Beach Blvd #100, Gardena, CA 90247, United States
GPS coordinates
Latitude:
33.8928279
Longitude:
-118.2928130
Location on the map
Reviews Maxim Shomov
Honestly I am ashamed of myself as a parent. This place as absolutely no sense of urgency for my kids well being. In particular the Front Office Staff. Definitely not Monique or the other attending PA. Dr. Coronel-Perey really needs to revamp her office with friendlier staff. I am beyond disappointed, this place has taken me out of character but as a parent this is who I become when my kids well being in not taken serious. I will definitely be looking for an alternative. Shame on me!!
8 months ago Lauren Mayfield
The only reason why I haven't switched is because Dr. Coronel Perrey is an angel but the staff needs to be way more friendlier it's a PEDIATRICIAN.. the wait is horrible 3+ hours I have a new born now so I will be looking for a new dr :/ a baby cannot be patient for 3 hours sorry
8 months ago Kelly Ibelegbu
I was lived in LA, and I lost my kids Immunization record I moved to Wisconsin I was waiting for 8 months to send me, but, I still don't get they are very bad unprofessional people I wish I don't even went there..
7 months ago Manfred Sprenger
unprofessional receptionist, impertinent acts noble when supervisors are around
8 months ago Nada Forsman
Worst place ever my kids been coming here for 14 years they are never seen on time 2 hours after there appointment time they don't have enough rooms for there patients this is the last time they are coming here
9 months ago Dequon Martin
I have came here for 16 years never had a problem the drs are very friendly. the rooms are always clean I love this place wouldn't take my kids somewhere else. It is a very professional area yes the waiting was long but because it was to much people coming in every day. But the fixed that and I thing it is way better how they have their walk ins ????
9 months ago JD Burmeister
Worst place ever! Don't bring your kids here I really need to switch Dr for my son. He has a fever of 104 and have been waiting 4 hours. They kicked us out of a room because we are walk ins and we are the last people they will see. I really dislike this place. Very unprofessional
7 months ago scott eberlein
I been in this clinic for years i havent change for one reason my kids love the doctor Minnie ..but some of the nurses are rude they always take long to see u even if u have and appoitment If i could give the doctor 5 stars i will but not the clinic or the nurses????????
6 months ago Wayne Ely
Wait is long, people are not nice and looks messy. Their desk are overloaded with files and see no organization. The main thing I don't see the nurses being nice or sympathetic with the families. Is possible because their is alot of medical patients.
10 months ago Luo Cecilia
Waiting time is horrible 2+ hours and I had an "appointment".
5 months ago amit kumar
Woow so many bad reviews.. there is a long wait even if you have a appointment i understand there's a lot of children that attend this place . Sometimes the front staff are rude I just don't like the fact that I have to ask for a key ???? for the restroom, your kid might pee before you can make it to the restroom. Overall the doctors are nice and respectful. I love Monique Craig and the lab guy !!!
3 days ago Sherry Ward
The doctors here are good but that isn't enough for me to deal with the bad personal that works here. Las time i came here I waited 1.5 hours when i got up to ask why people who came after me were being called the receptionist said: "oh I forgot to pulled her file" I was so angry yet I decided to give this place a second chance. Today I came and I waited 1hour and then went to ask, and I was told "oh we called you" I said I was sitting in the waiting area outside and no one came to call me. Well she tells me I need to fill out papers, she tells me this one hour later. I filled out the papers and I have been waiting now for 2 hours. Once I'm done with my appointment I will taking my daughter to another pediatric office. Never again coming to this place.
4 days ago Rhagen Butts
Not only are their office staff rude, like previous reviews and an appointment will definitely take over an hour to be seen, like previous reviews but they are also insurance scammers. I sent my son in with a physical release form to play school football (something he has been playing for years, along with other sports) and they are insisting my extremely healthy 14yo see a cardiologists. I spoke with numerous doctor offices and his medical group and no one recommends a healthy kid see a cardiologists to play school sports. IF there was something out of the ordinary on his physical exam, I would expect the doctor to inform the patient or parents of. I was told nothing. So either they are trying to get medical to pay for uneccesary specialists or they are going out of there way to make it difficult for kids to play school sports.
9 months ago Mujahid Khan
This office is a joke. Parents if you don't have to please don't take your children here! I have been meaning to switch pediatricians but I'm unable to find one that meets our needs. Every single time we come here the front desk employee and the back office staff are always and I mean always rude. If they like you then you're safe, if not they provide you with attitude and rudeness. As I am also in the medical field I find this highly unacceptable and unprofessional of their part. I brought my daughter in yesterday evening with an appointment mind you she had a fever that didn't brake and was very congested and still waited 2 hours in the waiting area to be called in, once we got to the room I was told the Dr would be in soon. Still waited over a half hour. When Dr Coronel-Perey walked in She started to explain this and that and she took a long pause so I thought she had finished talking so when I started to ask a question she raised a finger up looked at me and said "I'm still talking let me finish talking" mind you she said it in a very rude way. I felt belittled at that moment. I felt I wasn't able to advocate to my daughters needs and symptoms. The Dr then said "it might flu but she looks ok just keep an eye on it" I didn't want to ask anymore questions because I didn't want to be shut down again. We got home and I started to notice my daughter was getting worst, fever kept spiking and wouldn't come down. So I took her to the urgent care where I work and they said she had an ear infection!!! I was so upset, the Dr at the urgent care didn't understand why Dr Coronel-Perey didn't prescribe her antibiotics because she said the infection was clearly there. I will not be returning here. Parent please be careful with your children. P.S I only gave 1 star because that was the only option if I could I would give it ZERO STARS.
3 days ago amy marceaux
Waiting time is too long. Had my appointment at 3:30 and its 5:14 and still waiting
7 months ago Jorge Varella
This Dr. Provides low income families quality care. The waits are long and there are a number of patients who stick with this clinic and these doctors because they are dedicated and professional. So be prepared to wait. From Torrance Memorial, to Little Compa y of Mary, and now here in Gardena our family conti ues to entrust this clinic, its staff, and doctors with the care of its most precious children. Highly recommended.
10 months ago Y Y
I can see why they are not rated the 5 Stars. The staff they have working the desks and back need to have basic training. Simple steps to prevent spreading germs from sick children to non sick children are not done. Mixing well and sick kids with fevers and coughs. I didn't see any staff washing hands or wearing gloves. No hand sanitizer dispensers were filled. The back room where they weigh and measure children is not wipped down after each use. They are NOT preemie friendly. Do not bring your child if they have an incompetent immune system. They do not take any steps in insuring your child's health isn't at risk.
10 months ago bhargav ram
Be ready to wait with your sick baby for at least 2 hours...even with an appointment
6 months ago Nancy Quaye
This pediatrics office failed to diagnose my son's autism back in 2009. He was their patient from the time he was born until he was 3.5 years old. I kept bringing up at his yearly check up that he wasn't talking and that we had noticed some peculiar behaviors. Their response: He's a boy and boys tend to develop speech later than girls. After three years of not receiving answers, I contacted the LA unified school district and requested an assessment thinking he had a speech delay. The school psychologist didn't even wait to the follow up appointment to tell us that he was autistic and referred our family immediately to the regional center as she had also noticed characteristics in his younger brother as well who was 18 mos. old at that time (he was also a patient of Dr. Perey's). The regional center confirmed it, but because he was past the age of 3, he was not eligible for intervention services and was referred back to the school district. They barely provided any services (didn't even receive speech even though he wasn't talking and when he did, it was gibberish), but we were blessed with a kindergarten teacher that was able to help us and now, at the age of 9, he is high-functioning and is very articulate. To this day, I am still upset with this so-called medical office. They never took any of my concerns seriously and ignored the obvious signs that my son displayed every time he was at their office and because of that, my son lost three years of services that would have helped him and our family greatly. After both of my sons' diagnoses, I found another doctor that was better suited. Turns out that my son also had asthma, which was never diagnosed, even after the multiple visits to the hospital for pneumonia and bronchitis, which Dr. Perey knew about but never said anything. I would never recommend anyone to this place.
2 days ago Mitchell Seargent
The Doctor herself was good and attentive with my granddaughter. But the patiens room was very dirty. I approached the sink to wash my hands and it was disgusting. It seemed like they hadn't cleaned the sink or counter in weeks. I brought this up to the doctor and all she said was "this was one of the cleanest medical office she's worked in" and if i had a problem with it "I should tell the front desk"
2 days ago Rebecca Carrington
My appointment at 3:30 and its 5:30 and still waiting. Waiting time is super long and doctors and staff, they don't care about patients waiting in the lobby.
3 days ago Cherrie Shofner
The staff is very unproffesional. They never have any idea of what they're doing! With or without appointments they see you an hour later! they have you wait in the lobby for 45 minutes then call you in to check your kids vitals and ask you to go wait in the lobby for another 30 minutes until they get a free room! This clinic is always crowded because they can't organize themselves. Dr. Annette is NEVER present! She should be around more often to see what a horrible job the staff is doing. After all this is her clinic, Shouldn't she be the one seeing patients!!!
3 weeks ago Kyo Inoko
I hate this place first of all the fat ladies on the front desked don't care and they are really racist and they give you an attitude of they don't want to work then they should quit . then the waiting room is so cold and smells weird and it's disgusting. The only thing good about this place are the two docters Monic and Annette the other docters is horrible she doesn't check and is so useless . So if you decide to go to this place you should hope to get Monic and Annette because the other docters is useless.
2 months ago Melody Russell
Dr. Perey is never in the office , the staff does not care about the patience and the other doctors do not know what they are doing. Don't take your kids to this place.
11 months ago Quanta White
Terrible office had my appointment at 3:15pm didn't get seen until 5:30 horrible service.
4 months ago Lisa K
This office sucks the females at front are so rude and really don't care they just want there day to be over with . And even if I liked one of the doctors the wait alone is not worth it . HORRIBLE HORRIBLE
10 months ago john freeman
Love the Doctor but the wait its too long
10 months ago Alice Foster
Never ever come to here .
3 days ago Deborah Farr
Very good doctor dr Annette
3 months ago Adam Saadi
Not good at all staff so rude the waiting time is worst than if you go to hospital not professional at all
2 months ago Julia Samton
Long waiting even with appointment. Receptionist are unhappy and don't smile.
1 month ago Connie Jennings
ES LA PEOR CLINICA, EL TIEMPO DE ESPERA ES UN ABUSO, A TODO MUNDO LE DAN CITA A LA MISMA HORA Y ME HA TOCADO ESPERAR HASTA 4 HORAS, ES UNA ATENCION DE LO MAS DEFICIENTE, TE MANDAN AL ESTACIONAMIENTO A ESPERAR DESPUES DE QUE TE REGISTRAS, PESAN AL INFANTE Y TE VUELVEN A MANDAR AL ESTACIONAMIENTO A ESPERAR A QUE TE LLAMEN PARA METERTE AL CUARTO DONDE TARDA OTRA ETERNIDAD EN LLEGAR LA DOCTORA, ES PESIMO PESIMO, PESIMO.... BUSCARE OTRA CLINICA PARA MIS HIJOS , AQUI HAY BASTANTE DISCRIMINACION Y NO SON NADA AMABLES ... LAS DOCTORAS MIS RESPETOS, PERO EL PERSONAL DE LO PEOR.
10 months ago Sarah Bucher
La atención allí es una decepcionante Y luego la espera es horroza Y luego para que te pasen ala doctora el paciente tiene que estar grabe y para medicinas igual así que por eso tendré que cambiarme después de tanto tiempo
10 months ago icanhaz goodgame
El lugar es el más feo que he conocido se mira sin higiene y las personas que traban ahí son las más horribles personas que conozco y no me refiero físicamente si no son unas groseras déspotas
3 days ago
Popular places from the category Doctor