BAS Trucks B.V.
Used truck dealer BAS Trucks B.V., Macarthurweg 2, 5466 AP Veghel, Netherlands:
212 reviews
of users and employees, detailed information about the address, opening hours, location on the map, attendance, photos, menus, phone number and a huge amount of other detailed and useful information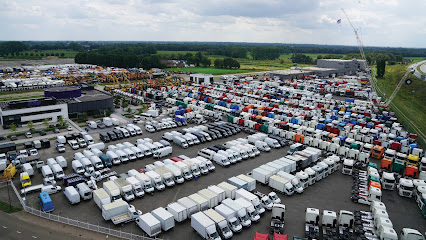 Address:
Macarthurweg 2, 5466 AP Veghel, Netherlands
GPS coordinates
Latitude:
51.5971609
Longitude:
5.5146603
reviews Jason Landry
Friendly but not professional. the wheel loader we bought had several problems we had to change its radiator and a few tubes. The transportation took for them 3 weeks to Prague. They after 10 days from purchase mistakenly sent a driver to pick up a loader instead of bringing one.
1 week ago cameron gonzalez
you bought without any warranty, in addition you made repairs, if you calculated the purchase price of the material and repairs and the delivery AND" the six month warranty", finally you bought more expensive than directly at home !! ! you have to do some calculations before moving.
3 days ago Paulina Guerrero
Very very disappointed I waited 3 days for them and everyday they kept telling wait on Monday and I waited on a machine I had bidden 25000 on we were about to do the bills and papers I get messages by the guy telling me sorry we don't sell FOR 25000 which I waited on for 3 days and told my clients to wait and made the money ready to send and the chauffeur was waiting.... very very unprofessional and disappointed I had many people buying from them and I bought many from them unfortunately
4 months ago Shahid Aslam
One best truck shops in world
2 weeks ago phillip gautreau
Very nice people work. The driver is free toilet and shower. The first time is ten points ????????
7 months ago Scott Bradbury
Best tuck dealer in the EU? Probably.
6 months ago LORENZO Westbrooks
They unloaded the truck very quickly Professional team They understand their work
1 month ago Catherine Hodges
I bought a tipper truck that was said to be in good condition. I trusted and even paid BAS Trucks additionally for complete servicing of the truck before shipping to me. Shockingly, I received a truck with a leaking axle, disfunctional emission system and the vehicle simply not serviced according to what they claimed they will offer. To add insult to injury, they would not even avail themselves when I in contacted them to find a resolution. A very disappointing experience!!!
3 months ago Wendy Leech
Full Pro.
6 days ago Jonathan Scott
The beat in europe
4 months ago Patrick Fisher
Impeccable browser customer service
1 month ago Roman Ulembekov
Best truck supplier in Europe
11 months ago NancyKay Pugh
Professional staffs and top of the range quality !
1 month ago Salman Omar
A lot of trucks and other techniques there of various years and conditions. Perfect service for costumers.
11 months ago Ariel Cabreraz
A big company that offers a lot of services and trade. Trucks are usually fair priced and the sales people will send you pictures and talk to you friendly. A trustworthy company where you can pay up front and do business with
5 months ago Scott Marion
Top services
1 month ago Vivien Colville
Very nice
9 months ago Sharon Hurt
The personal with out respect "Bogdan"
2 months ago Leo B
They do a lot of things when they sell a truck
3 months ago Steve Longpre
Ok
11 months ago Nathan Davis
Excelent services, nice people. I'll come back anytime.
2 months ago Jenna Jeffers
Nice Service. Good collection of trucks
11 months ago Joseph Garrett
people there are ok. everything was super fast. it just might be better.????
3 months ago Jeric Tamayo
Thank you for the Mercedes Vito
3 months ago Julie Green
Exellent and fast service, friendly stuff.
3 months ago Oleksandr Evil
I trusted bas trucks to give information about a tractor head they reply it is perfect condition I brought this tractor head what was the result ? The result come out with damage engine - all air valves not working - fifth wheel changed - gearbox stick damaged speed and oil pressure sinsours plus EDG system are missing
9 months ago John Canfield
Quick and easy reception. They speak many languages.
5 months ago Ana Cervantes
King
2 months ago Brian Vlogs
Everything Ok
1 month ago Ryan Fowler
Unpleasant experiance!
3 months ago Cynthia Wills
Nice people!
11 months ago Emile Denichaud
Very nice experience
2 months ago Connie Bossenmeyer
Very cool!
3 months ago Chandan Narayan
great company
11 months ago Tabitha Barnett
Trucks and more. Good.
4 months ago steve simmons
Very nice!!!! ????
2 months ago Elizabeth Villalobos
Supper
5 months ago shirley hill
Top
11 months ago Alex Rader
Large collection of second hand trucks
2 months ago Sara Thompson
Great place for truckers buying
7 months ago DIANA JEFFRIES
Good
11 months ago Cultural Buds
Excellent very good company
5 months ago dipps kaur
je déconseille cette société, certain vendeur "BAS" DE GAMME ! Matériel sans aucune garantie; une fois vous payez ....! pour les Français il faut bien, bien réfléchir avant d'acheter
2 days ago Debra Burke
Один из лучших автобазар в которых я видел вы нидерландия возможности по коммуникации в любую язык со мной был русскоговорящая по именем Олег был очень приятное и помог По всем вопросу быстро и чётко Спасибо рекомендую всем русскоговорящим продавца по имени Олега
8 months ago Devin Wilkinson
Leuk modern bedrijf. Inclusiviteit wordt uitgedragen
11 months ago Jeff Kraemer
Se nota que detrás de ahi muitissimas horas de trabajo.. Cada oficina tiene un deseño fantástico y práctico.. El montaje es Expectacular en cada sección.. El personal mui educados y preparados.. Desde luego con Pícatto os seguiremos comprando.
1 week ago vinita Mishra
Tem um site impecável e apelativo para navegar e encontrar o que se procura rapidamente
3 months ago Todd Steele
Salut ,nu recomand bas trucks,are pe cristian romanul care lucreaza la ei ,te ia frumos ca admnistratia nu este de acord in unele cazuri ,am primit fact ,am facut plata de avans 4500 euro ,nu am mai putut sa platesc restul pe motiv de pandemie .,mi sa comunicat ca nu imi poate restitui doar 1000 euro ca asa spune administratia ,.aveti grija ca sunt hoti ordinari ,eu ma voi adresa in instanta ????
4 months ago Karen Barbu
Ik ben zelf een exporteur van vrachtwagens ik heb via mascus op paar zoekertjes gereageerd via E-mail ik krijgt een email terug dat ik via Whatsapp contact moet opnemen zo gezegd zo gedaan, ik vroeg of 2 vrachtwagens die op internet stonden nog beschikbaar waarop ze antwoorden van wat de referentie nummer was heb ik gestuurd. Daarna geen antwoord meer gekregen. Ik vind dat de eigenaar dit soort dingen moet weten vandaar de reactie, en wat ik heel jammer vind ia dat ik de 2 vrachtwagens heel graag wou want die waren prieces wat mijn klanten wouden in Afrika. Mijn boodschapje naar jullie toe duidelijk zijn, als jullie het druk hebben zeg duidelijk op de email kom maar langs dan had ik dat gedaan!! Zodrag de baas hier op reageert zal ik de reactie verder verwijderen, waarom? Omdat ik zie dat er uitgebreid wordt investeerd maar de juiste peraoneel ia heel belangerijk.
7 months ago