Canvas Credit Union DTC Branch
Credit union Canvas Credit Union DTC Branch, 6850 S Yosemite St, Englewood, CO 80112, United States:
22 reviews
of users and employees, detailed information about the address, opening hours, location on the map, attendance, photos, menus, phone number and a huge amount of other detailed and useful information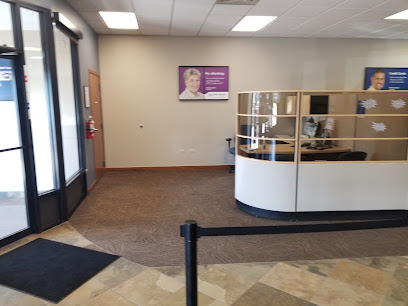 Address:
6850 S Yosemite St, Englewood, CO 80112, United States
GPS coordinates
Latitude:
39.5925061
Longitude:
-104.8869804
reviews Don Varney
I have been a customer of this credit union for about 5 years. They have always helped me when I need help. More recently, I went into the branch HURRYING to get preapproved for a home loan. Twee was amazing, so on top of everything and I feel like she went above and beyond to ensure I was taken care of. They have helped me refinance and lower payments for loans I had taken out years prior. I'm definitely sticking with this company! I also like this location because it's hardly busy (unless it's lunch time [12-1] during the weekday) and it has an ATM right out front.
10 months ago Shani Robinson
After closing my account I was unable to access estatements for tax purposes. I had no choice but to go in and receive my documents.
7 months ago Elizabeth Lancaster
I've bought 2 trucks in the last 18 months through canvas credit union and each experience has been effortless and convenient. I was helped by both Connor and Danielle. I'm soon to get a travel trailer with their help too
1 month ago Samantha Leeman
very friendly, they take the safety of their members seriously.
10 months ago Anthony Ellis
I miss public service. The new online banking system is garbage and doesn't work in even the newest iPhone. It takes 10- 20 minutes for the system to even open, then glitches after that, and times out. My card keeps being declined when I have more than enough money in the account. I've had Public Service Credit union for years, as soon as it switched to canvas it trash. Do not recommend Canvas, and want Public Service back. Will switch banks this week.
7 months ago Josh Wheeler
Horrible people!! No heart whatsoever!! Repos during Covid... Beware!!!!
3 months ago John Lovetere
Check with other banks if your dealership selects this one for your auto loan, interest rates/fees are ridiculous for customers with good credit. You should only stay with Canvas Credit Union if you have no other options.
5 months ago Jenniffer Hurlburt
45 minute wait to open a checking account (takes literally 10 minutes). Apparently they prioritize their customers. Banker said I would be "next" to open an account with a banker. 35+ minutes later they helped another customer who got here 25 minutes after me. Apparently they had a "closing" which i can care less about. Closings don't happen at a bank. They happen at a land title company. So the gentleman clearly lied about it. Don't tell someone they're next and send them to the back of the line when other clients come in AFTER them. A bunch of people standing around doing nothing.
6 months ago Lisy More
I had visited this branch for a cashier's check. The teller was very helpful and courteous. They work with co-op credit Union accounts. So, you can operate your out of state credit Union account from this branch. It's just a little weird that they are next door to restaurants! :)
11 months ago Jolene Beeson
This location is easy to get to, and it is awesome to work with a professional branch manager like Miss Danica Christensen. Javon Hall
3 months ago Siuzanna Khachatryan
Closed early, so many people outside reading your sign. We are all out in this small nothing of a snow storm. Must be nice...
5 months ago Judit Cseterki
Great credit union. The staff is truly there to help you and your needs. The best part is they know me by name when I walk in.
6 months ago Vincent Bonilla
Love this place. The people who work here really care. It is like going back in time. Here people get to know your name and needs. Wonderful staff! Hello its a credit union! Great location! Good hours.( I do wish they were open later on Saturdays.) No charge accounts available! (As in no monthly fee!) Help to build credit!
11 months ago Numbers Moreno
Worst bank! The branch is ok but company as a whole is awful. It's like pulling teeth to get something simple done correctly and technology is so out of date. Need to order checks? Great but you have to call and wait on hold for an hour. Even to change an address you have to call in. Business owner? Forget mobile banking,you need to hunt down an atm to deposit checks and that's if the machine is working.
8 months ago Frank Juda
The service is quick and helpful
4 months ago will dobbins
I took a check that was cut by Canvas with the bank name right on it into a Canvas branch and they refused to cash it. If you want your checks to we worth anything at all, if you want your money to actually be available to use, choose a different bank.
2 months ago Karen O
Banking here is always easy and the service is genuine.
7 months ago Joe Paladino
How does a bank run out of cashier's checks?
2 months ago Abimbola Mpindu
Have tried calling several times for a loan and never got a call back. Horrible customer service.
8 months ago Feli Krue
Fair
8 months ago John Pienta
Worst bank ever. You would think that a multi billion dollar bank would have somebody at each store who can answer a phone instead of a a call center that keeps you on hold for over 30 minutes. Worst customer service any business could possibly have.
2 months ago Aaron Spaulding
Very friendly
2 months ago
Popular places from the category Credit union