West Side Rent-a-Car
Car rental agency West Side Rent-a-Car, 1244 W 132nd St, Gardena, CA 90247, United States:
37 reviews
of users and employees, detailed information about the address, opening hours, location on the map, attendance, photos, menus, phone number and a huge amount of other detailed and useful information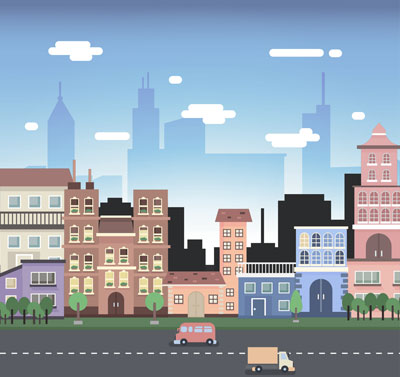 Address:
1244 W 132nd St, Gardena, CA 90247, United States
GPS coordinates
Latitude:
33.9121999
Longitude:
-118.2981120
Location on the map
Reviews Leah Lester
This is a location that I highly recommend. The service crews were tidy and friendly.
8 months ago Quanna Griffin
Great prices and fair service. Highly recommended!
7 months ago Joshua Anderson
West Side Rent-a-Car is best deal on the market, by far. If you are under 25 and looking to rent a car in Los Angeles, this is the place with the absolute best prices. Radu is very accessible and the place has flexible hours, making it very convenient. If you have any sort of problems, like locking your keys in your car, they will help you immediately. I have rented a car there for consecutive summer internships, and would gladly rent again next summer.
3 weeks ago Dave Hammond
If you are looking for cheap car/reasonable price, this is the place!
2 days ago Fiodoras Lucanovas
I was so lucky to have found this place. Radu the owner is a great guy and I would rather give my money to him and his family then to these rip off car rental places. Great prices and a nice selection. I rented a benz for 2 months!! Thanks Radu!!
1 day ago Frank Haferland
I rented 3 times from Radu. On each occasion I was very pleased with the service and the car condition. It was very clean and reliable, never had a problem. The price is very affordable and you get the best value for it. The overall process and paperwork was very fast and efficient and I was on my way in a matter of minutes. Very nice people to work with. I will definitely rent with them again.
5 months ago George Boateng
I've used West Side Rent-a-Car for years and I've always found the experience great. Radu and his staff or flexible, helpful. They deliver great value particularly compared to national care rental companies (even discount ones). I've never had a problem with a car I've rented from there. I recommend West Side very highly.
6 months ago Mohanraj M
Radu and his cars should not be in business. He rented me a car for a month that almost got me into a car accident less than a week into driving it because it would randomly shift into other gears (like neutral or park) while it was in drive. The first time it happened it was in the middle of a busy intersection. Radu picked up the car immediately and apologized but then had the audacity to rent me a SECOND car whose engine died a less than a week later as well. I can't believe West Side rent a car is so highly rated. Yeah, the cars are cheap, but it'll cost you so much more in terms of time lost, grief, and danger. Do not use West Side Rent-A-Car
10 months ago Imtiaz Alam
Great car hire company. Moving to LA as a Brit with no credit history and not wanting to pay extortionate long term car hire costs, I found this business online. The cars are used but in great working condition and Radu (the owner) is quick to respond if you have any problems or questions. They are the best priced car hire in town and the service is way beyond what I expected. Would recommend to anyone looking for a longer term rental.
2 months ago fatima alavi
I had to rent for weeks and I'm so glad I found West Side!! The car was nice without any issues and the price was reasonable. Radu was friendly and flexible to work with. I would recommend West Side for local car rental that can be a hassle without a major credit card. If I ever need to rent again I know right where to go!!
10 months ago Jason Waln
Better alternative than big name rental cars. Highly recommend. Get more car for your dollars.
10 months ago Carl Stuber
Perfect place to rent from whether you're a student or in LA on vacation! Reliable cars and great customer service! Will definitely be renting from Radu again!
2 months ago Morgan McQuown
First things first, the man renting us the car was unprofessional, trying so hard to have us rent the car. He was rushing through the process, and some of the things weren't clear or stated in the contract. When I called to ask about a car, he straight away told me he has one car available so he just hung up and sent a photo to my private phone. He was making strange jokes about his business and how successful its been for 10 years. We also noticed how he kept on pushing us to go straight to the payment which was a $250 deposit fee and the rental amount. His business is very simple and located at a small garage next to his office. The car we had was a little rusty, we had an issue with the AC cooler, there were ice and water dripping from the car and when we texted him about it, he made an unprofessional joke and never gave us an answer or a solution. However, the price was better than other rental businesses. The car was very simple, the process was simple, but as a business man he was not professional.
2 months ago Joe Wilson
I rented a car at West Side Rent-a-Car for three months. It worked well and they were very helpful and service minded, for instance free airport pickup and drop off. I would recommend them to anyone looking for the cheapest long term car rental in the larger LA area. The cars are not new, but for this price they are still in good shape and they also offered a fairly cheap liability insurance.
10 months ago Brandon A
Radu and West Side Rent a car were everything we were wanting for a 4 month rental period. He notified us of a new purchased car that he thought we would like and we agreed. It was wonderful, met all our needs and ran very well. It was a VW Jetta and was loaded with lots of extras. Thanks Radu! Next time! The Herrons
6 months ago Rebecca Swab
I had a long term consulting assignment and needed a rental car in LA for 3.5 months. The national rental car companies were extremely expensive. I was able to rent a reliable car from West Side Rent a Car for a fraction of the going price. The car was not new or fancy, but it was clean, well maintained. I had a VW Passat. During the time I had the car there was a mechanical issue, the car was immediately changed out. The staff was extremely polite and helpful. If you are looking for a shiny new showy car, this is not the place for you. If you are looking for solid reliable transportation for a good price, with a friendly staff, you have found the place.
6 months ago asmita subedi
Quick and friendly service. Definitely one of the most affordable and efficient car rental service in LA.
10 months ago rajesh gosavi
I rented a car from West Side Rent-a-Car for 18 consecutive months, and it was an awesome experience. Radu and Laura look after their cars and their customers. The cars that I drove were always in good, clean, reliable condition - and always at a good price. In the very rare case that an issue arose with the car that I was driving - or, more likely, if I had left the headlights on and drained the car's battery, which I did often - the guys were always incredibly responsive and attentive. I just purchased a car, so now I've returned my rental back to the shop. But if I ever need a rental again in the future, I will definitely be calling Radu. If you're looking to rent a clean, safe, reliable car at a very fair price - and from truly great people - I cannot recommend these guys highly enough!
2 months ago Sam McClellan
I rent a car here for a month. The car was not new, but I had no issues and the price was unbeatable. Don't hesitate to book here.
6 months ago Ace Balangitan
Great Rent-A-Car place, I visited from Japan longer term like 6 weeks and could rent Passart around $900 that was very good deal. It includes liability insurance which is not easy to obtain one whose living abroad. Radu and assistant was nice and things clearly explained. I will use again next year I visit.
20 hours ago Creator BLKMRE
My girlfriend rented a car here. Prices were the best we could find and the staff was friendly. Car wasn't amazing, but the pricing was.
6 months ago William Wallace
Would definitely recommend to anyone looking for a hassle free rental car service company in the Los Angeles area!! 5/5 customer service!
9 months ago C O
I rented a VW Passat for 6 weeks and was very pleased with the car and service. My battery ran low at one point and Radu immediately came out of his way to help me. Really good value too. Will rent again. Thanks!
6 months ago Dainer Cornieles
Radu is very helpful and always available to assist with your car rental needs. This is the second time I've hired from West Side and I will be returning again. I hired a VW Passat, the cars are very reliable and the most affordable hire you'll find in LA (maybe the whole of the states). Don't hesitate to contact them and see what they can organise for you - very approachable and kind. Thanks Radu!
6 months ago Thelma Furnell
The team at Westside Car Rental provided personalized service in a quick and friendly manner. My car was the best deal in the city, and I will certainly return next time I'm in LA.
2 months ago Jonathan Warren
The best part is the price! and of course plenty of good cars from Radu, Cheers, Peter
2 months ago Regan Huey
Radu goes above and beyond to assist his customers. And if there are any problems, he fixes them and follows up.
6 months ago howard Bell
Great. 3/3. Radu does a great job of giving you cars which are basically what you would want to drive at home! The Passats are good cars, reliable, and drive well. He services them all himself, or with a little help from a trainee mechanic, and he runs this whole business from one garage. It's a local business and he's trying really hard, so I appreciate that. The cars aren't the cleanest you'll find, but they're not dirty either. Imagine your own car after you've driven it for four or five days after a clean - that's what to expect. It is certainly cheap, and he gave us a discount at the end too - nice man. Radu used to be a software engineer btw. He picked us up from the hotel and dropped us off at the airport himself.
5 months ago Brent Blankenship
I was with my family in LA for 4 months and we were prospecting on renting a car for longer time,but somehow discouraged by the high prices charged by the big rent-a-car companies (Sixt,Avis,Herz etc). Luckily I found Radu and his car rental company on a Google search,which proven to be a great deal in the end. We rented a car two times (once for 1 month, another time for 2 weeks) and the working experience with Radu and his wife Laura was excellent each time. The cars were Passats, older but reliable, never had any issues with any of them, which should come as no surprise, as Radu cares a lot about them, servicing them itself. What I appreciated very much was their customer care and how supportive were in finding a solution to my requests ( for instance, at my first rental they offer a bigger car than what I initially wanted,at the same price,due to unavailability of model requested by me, while at my second rent, they agree to drop me and my family at the airport,after returning the car). In conclusion, I would highly recommend West Side Rent-a-Car to anyone interested in renting a car on long term , for a fair price and with a great customer care. Great job guys,keep up the good work! ;-)
48 minutes ago Feriel Ouerghi
Radu is very nice. I rent a car on Dec for one month. Unfornately, when I drove my car from LA to Los Vegas, we hit the bump in late evening , the car is damaged, and we have to repair it in Las Vegas the next day. We did a improper repair in Las Vegas, The engine oil continues leaking after the repair. When I called Radu, they drove to Las Vegas in the same night at 3am, and helped to towed the car back to LA the next morning because my husband have to catch the flight next day. Radu and his friend helped us a lot. It was so nice and appreciated. When I dispuate with the improper repair the autoshop in Las Vegas, asked them to refund the money back, which charged me for 650$, Radu helped me to show evidence that they actually did a terrible repair. During all these troubles, Radu helped a lot. Also he charged a fair fee for this repair, finally my credit card insurance reimbursed me. I high recommended his shop for long term rental and repair.
17 hours ago Chris Gardiner
Family owned rental car business based on a fleet composed of European/German cars. Great service and customer service.
11 months ago Hannah Hawk
Great customer service! They have the cheapest monthly car rental in LA.
1 month ago Alicia Pusch
Well priced and reliable service, I am quite happy I found you guys, the cars work great and I could get my tasks done while in town without spending a ton of money the owner is a cool guy too thanks !
1 month ago rahi arora
Rude! Asked for information and was talked to as if I'm a second class human being. The Asian man that answered the phone needs to learn customer service.
10 months ago Paula DeYoung
Great owners
10 months ago Krissy Moore
Small bussiness, great service.
6 months ago Sonny Jefts
Super service, super services...
6 months ago
Popular places from the category Car rental agency