Army Springfield North Recruiting Office, MO
Military recruiting office Army Springfield North Recruiting Office, MO, 2445 N Kansas Expy suite d, Springfield, MO 65803, United States:
19 reviews
of users and employees, detailed information about the address, opening hours, location on the map, attendance, photos, menus, phone number and a huge amount of other detailed and useful information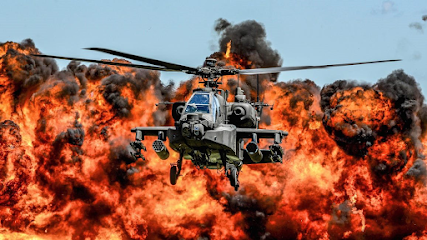 Address:
2445 N Kansas Expy suite d, Springfield, MO 65803, United States
GPS coordinates
Latitude:
37.2425027
Longitude:
-93.3118462
Location on the map
Reviews Mark Vento
Sargent Esparza was like God incarnate with his helpfulness to get me recruited and is like Springfields tarzan
6 months ago george young
The recruiters at this office were outstanding. I had SSG Esparza as my recruiter and he answered so many questions about the Army. Even my old recruiter before he left answered my questions. The people there will give it to you straight. There are no games to what they are saying. If your someone who is interested in the army go there and check them out. And if your having trouble working out or concerns about what you need to do they will guide you!
3 weeks ago Konstantyn Kylymnyk
Sergeant Esparza was EXTREMELY helpful with getting me into the Army very smoothly and get the job I wanted.
9 months ago Chad Meyerhofer
I highly recommend this recruiting station. As soon as I walked in I felt welcome and appreciated by everyone. Even when everyone knew what they were doing I highly recommend (SSG) eaparza, he was honest and straightforward with me at every step of the recruiting process even though I have a heavy work schedule he still took time off his personal day to help me with any questions and paper work I had. Thanks to him im going to join the united States army.
3 months ago Tara Schonhoff
The recruiters here are pretty cool and they can definitely help you out. I recommend talking with SSG Esparza because he talked with me when I was there and he was very helpful
1 month ago Eddie Villarreal
SSG Holmes might be the best recruiter I have ever dealt with! As well as the crew he works with! Going from guard to active duty as an E6 was a tough and daunting task but this man worked diligently day in and day out to expedite the process as much as possible! He really puts your needs above his own! So whether you're a new boot or prior service go see these guys! Serve your country proudly! God bless
7 months ago Ben Cooley
The Recruiters at the office are experienced and very helpful. My recruiter SSG Holmes made the process of enlisting extremely easy with no stress at all. He will tell you your options and based on what you tell him he will help you into the best fit career of your choice. The office is neat and welcoming. If you are interested in the Army come to this Recruiting Station and ask for SSG Holmes!
8 months ago Justin Plotnikoff
SSG Holmes did a great job building my packet and making sure everything was in place. Especially with 5 kids! Lots of paperwork to keep track of. Would recommend him. Especially if you are prior service or wanting to transition from the Reserves or National Guard.
9 months ago lmia meeks
SSG Holmes worked with me throughout this whole pandemic to finish my packet and get everything in on time. Would recommend him as a recruiter to anyone. He is honest about answering any questions you may have.
3 days ago Vigicin Services
Everyone there is so cool! It's an amazing place to be at. The recruiters are very helpful with any question you have. I recommend Esparza, he is really cool
10 months ago Brent Utley
Hey I'm very happy with staff Sargent Esparzas help in getting me to the army. He's very very nice and respectful. Hes getting me what I want and making it easy for me and my mom to set up times to meet with him. Definitely suggest going throught these guys.
7 months ago Arthur Dickinson
I went in last year and was helped as soon as I walked in my Recruiter SSG Maurer was waiting. He awnsered all my questions and talked to me about my concerns he helped guide me through building my packet and helped me get into shape I went up to MEPS in October and was sworn in. I'm thankful for everybody in the office they worked with me and am glad I went to this recruiting station I highly recommend to anyone wanting to join the armed forces to come into this office sit down and ask questions they will help you no one is rude or disrespectful they are the coolest recruiters
8 months ago Jena Payton
Amazing atmosphere, staff is great. If you do sign up they never give up on you and give great tips on how to improve yourself. Great support for practically anything in life.
6 months ago Coumba Soumare
All of the recruiters are helpful, and have your best interest in mind. They work hard to make sure you have a successful military career. Especially Maurer, request him if possible.
2 months ago Pokemon wrapped
Great atmosphere and nice people who will answer all your questions without expecting anything in return.
9 months ago Robert Sanchez
Great staff here, super friendly, they'll never give up on you if you do ever decide to join.
8 months ago Susan Sanford
Career advancement and hands on training opportunities, easy way the look into what else life has to offer. Not obligated to join just coming in to talk about what the Army has for you.
9 months ago Jack Stonington
Great people to get you started in either reserves or active duty.
8 months ago Josh Gate
Recruiters are very friendly and willing to answer questions.
6 months ago
Popular places from the category Military recruiting office