Islington Council
City government office Islington Council, 222 Upper St, London N1 1XR, United Kingdom:
157 reviews
of users and employees, detailed information about the address, opening hours, location on the map, attendance, photos, menus, phone number and a huge amount of other detailed and useful information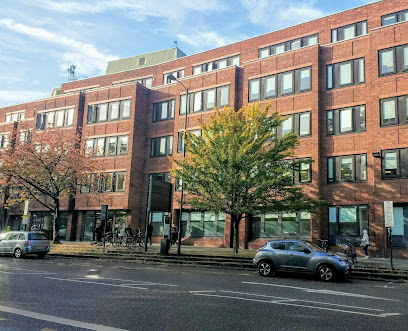 Address:
222 Upper St, London N1 1XR, United Kingdom
GPS coordinates
Latitude:
51.5441414
Longitude:
-0.1037123
Location on the map
Reviews mar jmz
I appreciate that times are tricky but councils in London have shown themselves up to be even more unprofessional , poorly managed ,poorly staffed and frankly lazy. Islington are in the elite - No one picks up a phone , no one replies to your emails , no information about COVID testing apart from the very basic and god help you if you get caught in the maze of road works ,one way diversions ,random street signs and carefully placed penalty cameras ... but do not fear .. they can still issue a fine . I'd love to see these guys work in the private sector .
11 months ago Joe Reinholz
I paid for the parking ticket and my parking ticket is valid for 3 hrs as the time frame, I did not scratch the seconds off because of my forgetful mind and it makes no difference anyway. ( see attached photo.. I tried to explain but Islington Council do not care. I am very upset.
3 months ago Thomas Miller
Unfortunately I have to write it so that other people will not be in my situation. Please don't trust those people. Their words mean nothing. I was waiting 3 weeks for my case to solve (adding additional person to the council tax). I contacted them through the website on Monday and I was assured that I will get this document on Wednsay. Of course I didn't. If they say that they will do something, they will probably not. EDIT: After a delay I received the document which was of course wrong. I gave up trying to solve this issue, probably you also should.
10 months ago Anna Kokko
The absolute worst people I have ever had the displeasure of talking to. Emails are never answered, its literal luck whether you manage to speak to a half capable person on the phone. I understand people are working from home and its harder to organise your time with less people working but a bit of common decency never goes a miss. A simple request turns into a barrage of irrelevant questions and attitude when you make them wait the whole of 30 seconds to check a document. Also I've been hung up on more times than I'd like to count just as I've been "transferred" the 3rd time by what I am told would be the correct department.
2 weeks ago Maria Casten
Dealing with Islington Council is akin to getting your teeth pulled out. If you request anything, the 1st month is spent telling you that there is a 15 working day time lag. If you task isn't done in one month (it never is), then the agents will start to look at your issue. Expect to call up repeatedly and be given promises that aren't kept. At some point you'll get lucky, and as agent will actually take 5 minutes to solve your problem
8 months ago Dylan Cameron
Deliberately ignoring A.S.B online forms so problems never get resolved .The drains are leaking and there's water all in communal areas . Waiting for about a hour then phone goes dead happened numerous times. There to help in a flash if collecting council tax and rent !!!!. Never answer emails and repairs team help the lucky few and usually want to charge you for all repairs!!!!.
11 months ago Jawad Masood
Trying to get hold of someone for a simple task sorted is a complete disaster Passed from pillar to post no one seems to know what they are there for or even doing, apart from doing a poor job Communicating with the public is dire Occasionally you will find someone who is really helpful but on the whole they all need customer care training
1 month ago Philip Demers
Shame I Have to give it any stars, this council really is the pits. They're dishonest, send you invoices for overpayments that are incorrectly calculated and when you raise a dispute, tactically don't respond and then send threatening letters after the period of time allowed for disputes has elapsed, never responding to anything you have actually written to them. Nothing is calculated correctly, yet none of the calculations that are put forward instead are even looked at and they conveniently stall then plonk you over to Enforcement. They are shockingly appalling and whoever sits at the top of this deceitful shambles should be ousted and replaced with someone who cares about all 'corners' of this mess.
11 months ago Anwar Alomaisi
Zero star if I could. Council have no commen sense and only care about ripping people off and making money from the public.
1 month ago Ian Covington
They might be ok with already automated basic requests (getting parking, council tax). Everything else: parking tickets, fire security, planning, building regulations -- utterly unprofessional. Slow or no response, contradictory statements, ignorance of policies and legal practices. Such a shame.
1 week ago Jacky Galan
Disgusting road closures and unfair ticketing people. See you on vote.
10 months ago Janet Whitmore
Every experience I've ever had with the council has been a disaster. I've never rated anything on google before but am so sick of not hearing back from calls and emails spam trying this. Arghhh. I would give zero stars if I could.
4 months ago Krystal Woods
credit where credit is due. phoned the council due to driving in a school zone unaware, they were very helpful
11 months ago Marjeen Collins
Horrible service, horrible people, genuinely don't care about their work or people at all.
2 weeks ago Zakaria Sheikh
Just spoke to Gerrard from the business rates department, he was really helpful and polite. To be fair every person I've spoken to in the last has also been helpful and respectful. Sometimes we all ain't in the best mood and we have to understand people over the other side that deals with disrespectful people over the phone. All the best to everyone, have a good day.
9 months ago sanela trajkovska
If I could give no stars and withhold my council tax I would.
1 week ago Randall Whitman
This council is TERRIBLE. They're so extremely rude and unhelpful. They're cut throat in acquiring their means and nearly impossible to get in touch with.
4 months ago Britt Ann
Very poor customer service
8 months ago laxman karateschool
Do me a favour. This council is beyond a joke. No one in any dept has a clue what their doing and are downright rude in their responses. Once they answer the phone (if ever) they will then simply put you on hold and leave you on hold never responding. So there is effectively no service at all. Useless. Useless. Useless!
9 months ago Shake Moe
In two minds as have two ends of the line experiences. One, very pleasant, helpful and polite. The other one, a very rude woman that wouldn't even look at me. Guess some days are better than others. Be prepared and don't be surprised...
9 months ago Milly Cheung
The staff are friendly helpful and do there best to help you they reply to your calls and emails
7 months ago lani shamah
Hung up the phone on me after waiting ages.
1 month ago alireza heidari
Islington Council answers only to itself. Whenever you are in contact with it over any important matter, and however friendly their employees may seem to be, take notes and keep evidence. It is a self-serving organisation and NOT to be trusted.
10 months ago Michelle T
If zero stars was an option... disgraceful service. If you have to deal with them I feel sorry for you
6 months ago Jen Slough
Always very helpful
3 months ago Tay M
I payed all my taxes, bills and what not any payment towards the council and now I'm Trying to get the business grant money for 6 months which was told by the government during covid19 and I'm getting asked all sorts of proof to provide and they asked me these documents when I was paying them, now its time to get our money we get asked all sorts of rubbish again and again after providing all the information required.
4 months ago francis sankei
Welcoming, polite. Get all my PPE from here when needed...
7 months ago Channon Smith
I can't give it a zero so giving it one star. First of all no one ever replies to the phone or the emails. Website has errors, hard to set up an account, errors when trying to change address , barely any action can be completed online. You are then at the mercy of the phone queue. No one answers there either. Lots of bills never get sent, only summons. Disgusted with how they treat citizens, it's like a nightmare form a third world country!!! How can you not answer an email? What is wrong ????????????
7 months ago alyssa horn
Two calls and a walk-in, all 3 encounters were professional and helpful. I am impressed
7 months ago Reyes Reyes
rude - unprofessional impossible to pay a PCN website constantly in maintenance
5 months ago James Dollarhide
3 times that the gas engineer came to make the inspection and 3 times he couldn't do it because this bunch of liers and incompetent staff decide to change the lock of the gas meters and the 15 times I called them they told me that they provide the key to the gas company. This is how they care about the safety of families living in there houses. We talking about gas here.
7 months ago Stacy Webster
The rudest council Tax agent I have ever spoken to
6 months ago Mark Allen
Good luck with repairs. Awful.
1 month ago Dryce Roe
The level of incompetence shown here is staggering. 90% of the staff don't even try to hide the fact that they simply couldn't care less.
9 months ago Sana
Asked for furniture recycle , the time slots arr flexible and stuffs arrived on tine and they were very polite and friendly. Very helpful
7 months ago Mississauga Dolphins
Philip bant i worked in their traffic engineering department 15 years ago was cool
9 months ago Vanessa Yanez
The most incompetent council service I have ever encountered. It is a nightmare to have to require their assistance at any point in time. Disgrace. Think twice before moving in Islington because the council is horrific.
7 months ago SRIRAMULOO APPANNAH
Make sure you save enough time to request everything you need at least five times
4 months ago Judy Duncan
Wasn't possible to give zero! I never leave reviews, but just felt i wanted to this time. Council tax team are terrible - even when explain something simple to them. The lights are on, but no one is home! Overcharging and incorrect bills. Quick to take your money, leave vms and send incorrect bills, but not quick to help resolve when it's their fault! I just don't think they have a brain cell between them. Still trying to resolve an outstanding issue with them.
10 months ago Chester Sulborski
Extremely poor customer service, incompetent staff who are incredibly unprofessional, rude and unhelpful, it seems to be part of the culture at islington Council that you must have a terrible attitude to work in there customer service department. There doesn't seem to be any accountability for the way they talk to customers. I will be writing a letter of complaint to the chief executive office as all calls are recorded. I would like to know if the cheif executive is satisfied with the mannor in which their staff behave!! Or does this unprofessional attitude stem from the top??? (SHAME ON YOU ISLINGTON COUNCIL)
9 months ago Linda Czerwinski
You are the greatest thieves and extortionists. And I'll tell you why. With the yellow line after 18:30 all over England where you can park, you will steal people by fining them, because in your area there is the controlled area. There are no statutory signs about parking You have left some yellow lines on the Central Street and signs are not properly positioned These are tricks for drivers to steal by giving them fines. Shame to be embarrassed you are.
2 weeks ago Natasha Montiel
As many others say, this council really doesn't care about you. They don't care about helping you, they are all very misinformed, no communication internally or any organisational skills.
8 months ago Will Norwood
I can't believe the level on incompetence / ignorance they have. Once I sent email to change my vehicle permit. On my emails I clearly sent my old car and new car details. I got a reply from them asking my old car details. They don't even bother to read an email properly. No wonder why all the public sector are so inefficient.
10 months ago larry Horel
Worst council had deal with. Very unprofessional on taking any matters.Had problem with pcn. I showed sufficient evidence to cancel the pcn and the guy asking for recepit on double yellow line. This is ridicules non educated dumb. When I complained higher they refunded my money. Unbelievable this is inhumane.
9 months ago Reuben Hall
What a joke lady who pick the phone told me to call someone else and she was very rude not helpful when so ever get staff who no how to talk to people with sum respect
4 months ago Phil Santopietro
Classic civil service. Paid for furniture collection, made me stay at home for the entire day (they said they can come at any time between 9am and 5pm, speaks volumes about their scheduling), never showed up. When i called to get an update they said they cannot do anything about it and that it is my responsibility to call the day after and arrange another scheduling. Typical civil service untouchable attitude. Incompetence not punished, mediocrity encouraged
1 month ago Gato
Always been helpful and supportive
8 months ago Jody Resnick
I'm a female student from Finland; I've been harassed by several neighbours , waiting for repairs since much over 3 months to be still done, sent council tax summons to me whilst student and they know it and provided them proof my flat was burglared into and police nor council did nothing! On top of that I was blamed for making "things" up and sent to a sectioned hospital although my own country hospital says I'm fine and still I'm getting blamed and I suffer from anxiety and panic because of them now and still unsure what's going on with this unbelievable situation etc.. , letters sent over that I am in fault for not getting my repairs done when we've had none do the jobs since last September after numerous calls to the repairs team/reference numbers and all of it and oh...apparently they've lost my 'service excellence repairs team' complaint I called in about 2 months ago and so it just is 'nonexistent' It's beyond below what human rights laws say, so Ive contacted Amnesty UK about them. I am beyond belief!
1 month ago Junior Ayuso
Called at 8:59am they told me to ring back in 2mins because they open at 9:00am.
7 months ago Gagandeep Singh
My toddler and I have been suffering noise and nuisance for the last four years from my neighbour directly above me and got little super from my council. When I to contact my housing officer she take sides and do whatever it takes not to offer the noise machine/ pro- active visitors and she's always on annual leave for months. The out of hours contact centre phone just ring out and when you do get hold of someone on the phone the noise and nuisance officers take one hundred years to come out. They are just useless. My daughter and I have no peace in our home despite paying my full rent/council tax.
10 months ago
Popular places from the category City government office