Sir Speedy Print, Signs, Marketing
Commercial printer Sir Speedy Print, Signs, Marketing, 900 W 223rd St, Torrance, CA 90502, United States:
153 reviews
of users and employees, detailed information about the address, opening hours, location on the map, attendance, photos, menus, phone number and a huge amount of other detailed and useful information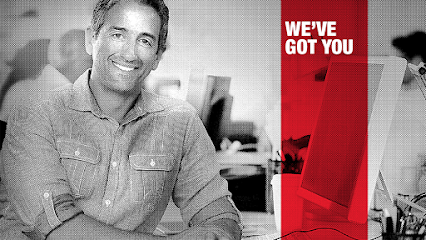 Address:
900 W 223rd St, Torrance, CA 90502, United States
GPS coordinates
Latitude:
33.8241704
Longitude:
-118.2905059
Location on the map
Reviews Corky Ray
We are happy with the order we placed with Sir Speedy. They were fast and they answered all of our questions and concerns regarding our order. The reps were courteous and professional. Thank You Sir Speedy!!!
6 months ago Carla PC
This was my first time using Sir speedy for a print of the lake Chadwick Boseman. So me and my creative firm made this special poster in the remembrance of Marvel's Black Panther played by Chadwick Boseman and Sir speedy print exceeded our expectations. Now we are off to go and deliver this beautiful piece to a well deserved home. 10/10 would recommend again.
4 weeks ago Ana Lopez
I've been using Sir Speedy services for a while now and I have to say that their service is always the best. Their quality work and amazing customer service is unbeatable! Sir Speedy is my go to place when it comes to quality prints.
7 months ago Treasure Mkwebula
Sir Speedy has printed our outreach materials, such great quality and service! Our clients love the prints that we have provided them! Definitely recommend!!
8 months ago Jim Henry
I have a large nonprofit organization that has used Sir Speedy for many years. They have never failed me. Perfect service.
7 months ago Dujo Lisnic
Stopped by today to print and make copies for a couple of documents and it went smooth! The quality of the print was great and the service was awesome. It was my first time there but I'll be back in the future for sure! Recommended!
9 months ago michael Cormier
The entire team at Sir Speedy is friendly and helpful. They have competitive pricing and the quality and service is a hundred times better than any online platform like Vistaprint. They helped us with custom cut tags for our shop that came out beautiful and a large pop up poster for vending which is an absolute hit. We will only be using Sir Speedy for all of our marketing and signage. Couldn't recommend more highly.
8 months ago Evgeni Enchev
Great service. On time delivery. A lady, l'm sorry I don't remember her name was a great person and facilitator for my job.
7 months ago Lindsay A
Wonderful experience. Friendly environment. My business card is great value at a high quality and very professional looking.
8 months ago Kapila AGM
Great company! I've always had great experiences everything I have used them. Service is great and the quality of their work is backed by integrity. I've needed signs made super quickly and this particular business has always made my deadlines. The design department is also really good and understanding. For sure they get 10/5 stars from me. Thank you!!
4 months ago Jonas Hardell
Always doing there best for the client. I would highly recommend them.
7 months ago Markai Pickett
I was very much satisfied with Speedy prints, they Completed my invitations & stationary. I would highly recommend them and will be using them again next year for my next event. Cj Gray
9 months ago Syed Ali
Thank you for making it an easy process to create a new document for the company. We will definitely be back for more creations. Very Fast and accurate and helpful.
1 month ago Justin Hong
I went in the store to inquire if they could make invitation cards and a poster using my dad's photo. They were very helpful showing samples of cards and different poster sizes and styles. The cards and poster were available for pick up the next business day, and were nicely done. Everyone at the event commented that my dad's poster stands out, in good quality and sturdy. I'm a very satisfied customer. Thank you Sir Speedy!
3 months ago Kevin Tillett
Rasheed was profesional and friendly when he helped me come up with my design for my car. My friend was not good at making a design so he went ahead and helped me create it the way I envisioned it. Within a few days I got my vinyls right away with friendly service and professional quality. I highly recommend Sir Speedy for any prints or Vinyls needs.
10 months ago Heather Willer
Sir Speedy in Torrance has always been my reliable print source in the South Bay. AJ always watches over my projects and makes sure they're delivered on time and on budget. Very happy with their quality and services.
2 weeks ago Lisa Kelley
I have been a continuous customer for the past 20-25 years. They are always responsive to my needs, and will bend over backwards to make everything as specified, and timely.
6 months ago Carin Croker
Sir Speedy is our source for printed material. They print everything from member mailings and program book inserts to our award winning program book. We are happy with their pricing and delighted with the quality. Peninsula Symphony Association.
3 weeks ago mark riphagen
Appreciate all Sir Speedy does for our company. Very reliable and timely with print jobs. Nice to have a printer you can depend on. People in the office are very helpful and friendly. Look forward to many years of service.
2 months ago Vicki Robinson
The entire crew are the best and deserve 6 out of 5 Stars. Thanks AJ. You make magic happen. Regards, Warren
10 months ago Alan Thomas
Great service! Wonderful people! Whether they print our design or design for us, Sir Speedy is the best! Our business card and letterhead layouts are saved for fast printing and easy reordering. We appreciate their suggestions on design that help us save paper and money. Always on time, excellent communication. Thank you Sir Speedy!!.
10 months ago Kamran Jaffery
I had a large order of prints needed. Daniel assisted me from the beginning to the end. Everything was perfect! I would highly recommend Sir Speedy for your printing needs!
4 months ago michael graber
Ion TJS holiday season, I asked them to print a few stuffs ASAP. They managed to turn it around the job in one day for me. I really appreciate how they have done. My client was anxious to receive the new menus for the ta Evette's day. I could have deliver them on time. Thank you very much!
2 weeks ago Bria Anddaka
The staff at Sir Speedy are all friendly, professional and ever so helpful with suggestions to get the perfect outcome for any project they undertake. Quite simply, you can't go wrong...they will get the job done!
2 months ago song rao
Great service, super nice and professional people Best quality materials with very reasonable prices Rachid, Daniel are super professional and friendly. I did many job through this company.I am very happy and satisfied.
2 months ago Kallie Wallick
I enJOYed the Full Customer Service the staff showed my first time visiting for information! I came back an purchased a banner for a couple events. Great products for the dollar .
3 months ago Subbu Achar
I have used Sir Speedy for years. They have printed everything for multi-copy service forms to banners for racing. I'm rally not sure we could live without them. Thank you Sir Speedy Staff, We appreciate you
4 months ago Nadia McIntosh
Used them several times for marketing materials for my business. Each time I was pleased with the quality, and speed of service, and price.
2 hours ago Lawrence Fontana
Everybody is at Sir Speedy is great, but specially Danny.
7 months ago Jimmy D
Friendly and professional service, great quality product, fair prices
11 months ago michael middleton
Fast, efficient, professional at a good price, need I say more. Jeff
10 months ago Anu vikraman
Quick, easy, and great quality!! Emailed them my file, sent me an estimate and got the order all in the same week! So happy with my order and appreciated the great customer service
5 months ago Joseph Dobb
I worked with Sir Speedy for over a year and they are very responsive and always able to make tight deadlines. They have always been a great value with good quality.
4 months ago Murray Briggs
I was assisted by Ms. Anjanette Rousaville aka "AJ" on my printing project and I was able to get my quotes back very quickly and I then pulled the trigger on the print job(s) shortly thereafter. AJ could not have been more helpful in designing proofs for my review and getting the job done quickly and within my very limited budget. I was very impressed by the overall quality of the final work product that was created. My marketing collateral now looks professional and reflects an image of the highest level of quality I too strive for in my small business. I will be returning for more print projects in the future because I was so satisfied with their overall performance. Give them a try, you won't be sorry!
3 months ago Rachel Bernzweig
We have used Sir Speedy for our Homeowners Association Newsletter for years; I have also used it for personal projects. Work is always top-quality ... excellent print quality, fast turnaround, and easy to work with. Daniel, in particular, is fabulous! Highly recommended!
7 months ago Jennifer Cornish
They are fast, accurate, and overall a great service! I couldn't ask for anything more.
11 months ago Don Decker
Sir Speedy gets us what we need in a timely manner and are always easy to do business with.
2 months ago Greg Laden
Great place to get all your printing needs very professional
4 weeks ago Cindy Stevens
Great service and excellent quality in productions. Great people too, terrific customer service.
3 months ago Ron wedge
Wonderful experience. Great quality, good price and always ready when promised. Have been a customer for over 10 years, wouldn't go anyplace else for quality printing. Save the Date bookmark was as requested, full color, quality card stock and visually appealing.
7 months ago Brittany N
I've worked with AJ now for 2 years. Each year, I've been involved in a project requiring printing brochures, letters and a 4'X8' banner. AJ & the team is a dream with whom to work. Last year, I was way out in front of the deadlines. The service was great. This year, the deadlines were very tight. That wasn't a problem for them. Everything was delivered in the very short time frame and looked great as usual. Thank you for making our project team successful with professional looking printing.
3 months ago Chris Rogers
They are great people they do the work right
2 weeks ago Gerald Cook
I've been using this Sir Speedy for a number of years and they have always treated my right and "Speedy".
11 months ago Kimberly K
Fast and reliable service. I use Sir Speedy professional and personal projects.
5 months ago Kelsey Cole
My business has used Gary and his team for years. Not only is their quality amazing but the service is the best around. They work overtime to make sure you get what you need when promised. Great people and great product!
7 months ago Mia Zavala
Great service, Quality, always ship on time. I will do business with them again. Richard 9-12-20
3 months ago Dimpho Cathrine
Great experience, professional and fast. We use them again in the near future for sure.
4 months ago Guiliana Orbegozo
Been a client of Sir Speedy for over 2 years, and all I have to do is just reorder our marketing materials through email and Aj will respond within 3 days (sometimes 5) and will deliver on their committed date. They're very efficient and quality is great. One time they printed our business card in a lighter color, and I just gave them the feedback, they reprinted it and they did not charge us anymore for that second batch. Other than that everything is really great that's why we always keep coming back. Thank you Sir Speedy!
6 months ago Nancy Rossley
They were efficient, patient, and got the job done with a smile. What more can you ask for?
2 months ago John Rose
Needed a marketing insert printed and shipped to our office within a couple of days and Sir Speedy was able to turn it around with speed and quality!
6 months ago
Popular places from the category Commercial printer