The Antique Jewellery Company
Jeweler The Antique Jewellery Company, First Floor, 49 Maddox St, London W1S 2PQ, United Kingdom:
220 reviews
of users and employees, detailed information about the address, opening hours, location on the map, attendance, photos, menus, phone number and a huge amount of other detailed and useful information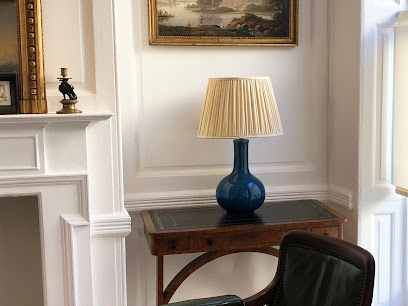 Address:
First Floor, 49 Maddox St, London W1S 2PQ, United Kingdom
GPS coordinates
Latitude:
51.5123702
Longitude:
-0.1439555
Location on the map
Reviews madhavi naredla
I had been looking online for a pair of diamond earrings for my daughter's wedding and came across The Antique Jewellery Company. I saw a pair of stunning French 18ct gold and platinum diamond set earrings. I contacted the company and spoke to a lovely lady called Olly who put my mind at rest, as I had never purchased jewellery online before. Olly was so helpful and advised me that I had 30 days to return the earrings if I was not completely satisfied. I made my purchase and they arrived the next day and oh my god they were absolutely amazingly stunning :). Thank you so much again Olly, apologies for the late review as I have only just signed up to Google :).
8 months ago Sarah Bochenek
Beautiful bracelet exactly as advertised and delivered promptly. Excellent service both prior to purchase and when I needed to get the size altered. My wife is delighted! Thank you to Olly and the team - great job!
9 months ago Gibo Geebmeister
My first time buying from this company was amazing! I requested for extra photos of a pair of earrings I was interested in during the evening. By morning Molly contacted me with multiple pictures of the earrings worn. I was totally sold and made my purchase. The earrings shipped the very quickly and from the day they were picked up by the carrier and delivered to me it was only 3 days (and I live in the US, too!). The earrings themselves are beautiful and just as pictured. It came in a very cute jewelry box with a lush insert for the earrings. Alongside my purchase was a note declaring what my purchase was for authenticity, as well as notes on how to care for my jewelry. The website for the store is great, easy to navigate, and the jewelry are all listed with lots of detail which is very much appreciated when deciding what to get. I really appreciate their quick and genuine customer service, and I would recommend The Antique Jewellery Company any day! I'll for sure be a return customer. :)
9 months ago Albert Yuan
Everyone at the Antique Jewelry Company were really helpful. They always got back to me right away when i had questions. My fiance loves her engagement ring and I think its beautiful also. When i asked if i could make payments they made it super easy for me through PayPal and I highly recommend them to anyone that wants an easy and pleasant experience with buying jewelry .
9 months ago Piyush Labhsetwar
This was the nicest buying experience ever. I had a lot of questions before doing the purchase and every single email had been answered promptly and politely. The transaction itself was very smooth without any problems. The item had been dispatched same day of purchase and reached our home in Germany after 7 short days! We were happy and pleased as it arrived just before Christmas. I can absolutely highly recommend this company. It is trustworthy and reliable. Purchasing from them is safe and the items' description is 100% like the things really are when you hold them in hands! I cannot thank you enough..you know why I have bought that special ring and I couldn't be happier!
9 months ago Audrey Paumie
This is a very good website, with lovely clear images and beautiful antique jewellery. I asked for more details and the staff were very helpful, providing full information and more photos promptly. Delivery was fast. Highly recommended - I'm already looking for my next treat!
9 months ago Kylene Pastorius
I absolutely love my ring, the amazingly kind and knowledgeable staff, the process for my purchase, the condition of my ring and the certification of authenticity. I highly recommend working with these professional jewelers. You will not be disappointed!
8 months ago kay aycock
I love this site. There is a lot of choice. I think it is a very popular site so if you see it buy it because the next time you look it's gone. I bought an opal ring , a black opal and it's beautiful. It wasn't cheap but I'd always wanted one so I grabbed it. The people I dealt with were super cool and efficient. I highly recommend this site. In fact I've got my eye on something else..........
2 weeks ago Brandon K
Quick response to questions and quick to process sale. Made importing to Australia nice and simple. Great customer service.
9 months ago Meredith Schindler
After looking at their website for a few months, I decided to travel down to London to the Antique Jewellery Company. I immediately felt welcome as soon as I arrived. The shop is warm and inviting, and the staff were patient and informative. After a couple of hours of scanning all their engagement rings, I finally found the right one! I'd like to thank the team for making the trip down a day to remember. My finance loves the ring. It'd be very hard to try and find such a beautiful ring again!
2 months ago Joe D
I am delighted with my first purchase from The Antique Jewellery Company. Ollie was very helpful during the purchasing process. My ring was sized before it was sent to me. I couldn't be happier. I hope this will be the first of more purchases. Keeping an eye on the website is great fun. Well done Ollie and your team xxx
1 week ago Sunny Jay
Thank you, Olly and your team, for your helpful, considerate and efficient service. The piece of jewellery is absolutely beautiful, my wife will be so pleased! Without your knowledge and skills, I never would have discovered such a piece.
10 months ago Zach Hadafield
Found the exact ring to match her grandmothers and made her day. Great service and a lovely website. Thanks
9 months ago p mauk
The team made the whole experience of finding an engagement ring so special for us, offering professional advice while allowing us plenty of space to make the right decision. We were both so impressed and would highly recommend AJC. Thank you to Molly and the team!
9 months ago Lauren Martin
I (almost) never write feedback but the people there truly went out of their way to make it special. I had no idea what to expect walking into what would seem to be a low key jewellery shop, but the quality of the people, the friendliness, and the after service (resizing the ring, shipping it free of charge) made it feel really special. Don't go waste your money to buy another Tiffany's ring, and get yourself a little piece of history.
1 week ago Andrew Olim
The delivery of the item was very quick and to be fair the pictures really don't do the piece justice. My partner, who the gift was for, absolutely loves it. You can purchase with confidence as they offer a full money back guarantee.
11 months ago Garrett Bradley
Absolutely thrilled with the beautiful Victorian pearl earrings my husband gave me for our Pearl anniversary. He knows how I love your website and thanks for helping him so well.
10 months ago Tabbitha Dilley
Incredible ring, great service and friendly staff. Recommend everything about this company!
9 months ago Elaine Odell
I returned to The Antique Jewellery Company for a second year in a row for the ultimate in unique holiday gift for my wife. The service is impeccable, the selection exceptional, and the pieces have always arrived on time, as advertised, and well packaged. The best recommendation I can give is I will return next year to see what new and interesting pieces are available for another holiday gift. (no photo yet as the gift is wrapped and under the tree)
2 months ago Hayley Geiwald
Great service, quick delivery and ring as described and shown in the pictures. Pleasure buying off AJC.
9 months ago Michelle Moore
We had an incredibly wonderful experience at The Antique Jewellery Company. Olly, Jemma, Zuleika & Molly were wonderful to work with and helped us source an engagement ring and two beautiful gold wedding bands. After some internet searching, my partner landed on the Antique Jewellery Company's website. He decided that he wanted to buy me as ethical a ring as possible, hence his decision to purchase something that was pre-loved. He went in for a consultation and met with Olly and Zu who gave him fantastic advice and helped him pick a ring. He decided to purchase a beautiful sapphire and diamond ring which I absolutely loved when he proposed to me with it. The ring was slightly too large, so we went back to have it resized - the ring stayed with ACJ and once it had been resized, we went back to collect it. It took a matter of days and the service was impeccable. We wanted to keep all our rings 'in the family' so we went back to ACJ to purchase our gold wedding bands. Molly was our consultant on this occasion, and presented us with a number of gold bands in various shapes and sizes. We knew pretty early on which were our favourites but Molly took the time and effort to talk us through our options so by the end of our consultation, we were confident with the rings we had chosen (she even triple checked the weight and carat of the rings!) We are really happy with the service we received at ACJ! Not only is the jewellery beautiful, representing great value for money, but the customer service and care has been exceptional. Buying such expensive life-long (hopefully) items can be a stressful experience but Olly, Jemma, Zuleika & Molly were great to work with from start to finish. We could not recommend buying from ACJ any more! We'll certainly be encouraging our friends to shop there.
9 months ago Katherine Chie
A thing of beauty is a joy forever. This certainly applies to the two rings I have purchased from the AJC. One is an antique, the other slightly newer but no less beautiful. And sparkly! Ollie has a great eye for such things. The AJC is a family run company and everyone I have dealt with has been friendly, polite and one hundred percent trustworthy. Highly recommended.
1 month ago Reggie Pinkney
A great piece of art deco jewellery for my wife.. She loves it. Great service. Will be buying from here again in the future.
1 month ago Sreeja Sree
We were thrilled by our purchase of the gold seal. It exactly met your description and your service was excellent. I have no hesitation in recommending you to others, thank you.
1 month ago Alton Lewis
The staff at AJC are absolutely fantastic! They were very helpful,kind and patient. I definitely recommend and will shop there again! Their jewelry is one of a kind and absolutely lovely. I love the locket I purchased from them!
3 weeks ago TJ Ungerland
I found this store after doing an online search for an antique tie tack. I found the perfect one for my dad! I was blown away by how beautiful it was when I received it. It came fast and with a little card with a handwritten description. I highly recommend the Antique Jewellery Company.
3 months ago Josh Ruby
Thank you for the 5* service, and for all the people that are reading this review, this is the best company for the vast amount of quality jewellery.
10 months ago Charles LaPrade
Very pleased with purchase. As seen/described. No issues with delivery, arrived promptly.
11 months ago J Peyton
Absolutely first class service from this family retailer. Straightforward ordering process, with prompt confirmation and dispatched the following day. Most importantly, the item was completely as pictured and described. In fact, in reality, exceeded my expectations. It was beautifully presented and packaged with a handwritten description. As this will be a gift, this is an added bonus. Would gladly recommend.
4 months ago Leo White
Very informative website and responsive and helpful staff. Provided additional pictures and information promptly on demand. Efficient delivery with good packaging. Product matched photos on website. Would highly recommend.
1 month ago Addison Adams
I have always received superb service from everyone at the Antique Jewellery Company. It has lovely pieces of unusual jewellery that have made all the members of my family aged from 70 to 17 very happy. I could not recommend them more highly.
3 months ago Mark Leadingham
I'm an infrequent customer, but what I have bought from AJC is quality. No problems, lovely items accurately described and perfectly (exquisitely) presented. A treat to receive. Thank you.
1 week ago Ryan Rademacher
The team at the antique jewellery company is one of the best I have ever had the pleasure to deal with. They have an exquisite range of antiques for all occasions and the expertise to assist you in choosing the perfect item. Thank you all very much. Simon.
4 months ago Jason Boggs
Fantastic customer service, I was really well looked after and got the help I needed. The jewellery arrived next day and was exactly as ordered. Thanks
11 months ago Al Remetch
Wife hasn't seen them yet so jury out but earrings arrived promptly and safely and are entirely as expected. Thanks !
11 months ago Rich Pagan
The Antique Jewellery Company exceeded my expectorons. From delivery to the customer service, everything was fantastic and if I was to buy another antique piece online I'd definitely be looking on here before looking anywhere else.
10 months ago Tiwain Eberhardt
Great customer support when I called to ask about international shipping and import duties. Fantastic necklace, even more beautiful in person. I'll be keeping my eye out for more unique items! Thank you so much!!
3 months ago Andre Roman
I received wonderful service from AJC. Olly promptly answered any questions that I had and provided additional photos immediately upon request. The piece I purchased is absolutely beautiful and needless to say is one of a kind. They did an excellent job sizing the ring and promptly sending overseas to Canada. They provided excellent service and value. I would definitely purchase from here again.
6 months ago Janice Deans
Really happy with the service received. Great communication, delivered on time and the ring is beautiful.
11 months ago Sung Alexander
We have purchased twice now from The Antique Jewellery Company and both times we have had great service from Olly and the team. The rings we have are beautiful and just perfect!
2 weeks ago Anton Andrtab
lovely product , exactly as shown in the photos . Good value too , with quick delivery .
11 months ago Jasmine Campbell
Extremely helpful. Very prompt service. Delighted to have found them.
1 week ago Josh Fearson
My partner was buying me a special ring for a significant birthday. The whole experience at AJC was wonderful. We were in the midst of the pandemic and they managed to still make it feel like an exceptional experience. Appointment time agreed, thorough cleanliness at all times and yet still made me feel very special I absolutely adore my ring-the team could not have been any more helpful I still cannot believe how lucky I am to own such a wonderful ruby ring Thank you everyone for your care, attention, solution advice and making the experience feel so special. Huge thanks to my amazing partner for buying the most beautiful antique ruby ring
7 months ago Joseph Torres
Perfection! I am completely and utterly in love with the ring purchased. The team were fantastic, Olly was extremely friendly and helpful and all queries were answered very quickly! Communication was brilliant throughout and the website is really nice, informative and easy to use with a wonderful selection of jewellery. I would certainly recommend and use again! Thank you for all your help!
6 months ago Alice Delacourt
We have adored our experience with AJC from start to finish. The ring is so beautiful and their service has been impeccable especially considering we got engaged during a lockdown, we were able to get the ring resized quickly and easily.
1 month ago Omar Duenas
As always, a wonderful experience. Beautiful piece and delivered quickly. Thank you for being such a trusted institution!
2 months ago Sara Wilder
I couldn't be happier with my transactions with you! The jewelry is beautiful! You are a delight to do business with! Thanks! Happy Holidays!
2 months ago Bill Lacava
Very beautiful items. Large selection from various periods.
11 months ago Velma Stevens
Excellent service. Item exactly as described. Delighted with the purchase.
1 week ago shirley hill
Amazing personal and helpful service. Will use again for my future marriages ;-)
11 months ago
Popular places from the category Jeweler