Meat N' Bone
Butcher shop Meat N' Bone, 2229 Coral Way, Miami, FL 33145, United States:
172 reviews
of users and employees, detailed information about the address, opening hours, location on the map, attendance, photos, menus, phone number and a huge amount of other detailed and useful information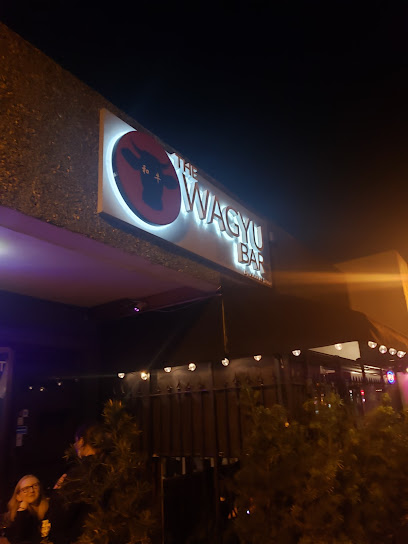 Address:
2229 Coral Way, Miami, FL 33145, United States
GPS coordinates
Latitude:
25.7507473
Longitude:
-80.2308435
reviews Ariel Peinado
Meat and 'Bone is a fantastic meat shop for its wonderful tasty food and staff. They are extremely helpful and will always visit again. The food price is also great.
4 days ago Kayla Shoffner
One of the few places I was able to find Jamon in Miami. I was pretty positively surprised how many great products they have, along with full-on meat selection and butcher shop. Fair prices, excellent product selection, and extremely nice and friendly staff. Everything we bought was delicious. So glad I discovered this place and can't wait to go to their restaurant right next to it.
3 months ago Elizabeth Pearson
UPDATE 06-25-2021 - After posting my original review dated June 20, 2021 Luis M from Meat N' Bone contacted me, then followed by Gabriel LL from their Customer Service Division and offered to me the choice of either reshipping a new Picanha or refunding the cost of my order. I did choose to have my order refunded and Meat N' Bone promptly refunded the total purchase price of $88.64 to me, thank you. I was very impressed with Meat N' Bone fast response and their willingness to correct my order in a very timely manner, which showed me Meat N' Bone is a very honorable company and they did the right thing for their customer. This shows me Meat N' Bone is a stand-up-company regarding customer service and satisfaction, so I would give them 5-Stars in that area. Hopefully Meat N' Bone will improve their shipping methods for future customers. ------------------------------------------- IF I could leave 0 stars, I would… On Sunday June 13, 2021, I placed an order with Meat N' Bone - Order #60338 for Picanha USDA Prime Large 3-4 pounds at $59.99 with shipping at $29.99 including a protection plan cost of $2.99 and state tax of $1.96 for a Grand Total of $88.64 of hard earned cash which turned out to be a waste of money. I should have set the money on fire; I would have had more satisfaction watching the money burn than this inferior rancid piece of meat gave me and my family… The Picanha arrived on Thursday, June 17, 2021 in a sealed box. Inside the box was a sealed with tape Styrofoam container (lid to container), warm to the touch. I removed the tape and inside was the Picanha completely thawed with (2) small thawed gel packs leaking onto the vacuum sealed Picanha. These small gel packs are the type one would use for a short-term application like a bruise or similar application; they are not, or were not 'dry ice'. Mean N' Bone states on their webpage "ships in a cooler with dry ice". Gel packs of this type are not 'dry ice' and will not keep anything cold or cool for long. The temperature of the Picanha was 49.4 °F on arrival. Had I known Meat N' Bone would ship without dry ice I would never have ordered from them. It is my extreme hope someone reads this review and maybe they will not become a victim to such false advertising and waste their money on such an inferior product. I removed the thawed sealed Picanha from the cooler and washed the leaking gel substance from the sealed packaging the best I could under cold water and placed the Picanha in the refrigerator still in the vacuum sealed packaging. On Saturday, June 19, 2021 I made the Picanha via grilling and the meat was inedible. The meat had an off-putting smell and tasted rancid or spoiled; the meat was thrown away, uneaten… My best advice is to stay away from Meat N' Bone as they do not even know what 'dry ice' is, so can you trust them with cuts of meats.
11 months ago Tasharra Pinkard
Meat n' Bone is often a very nice shop that has all kinds of meats. I ordered a couple of different cuts of steak, we have got an excellent assortment of various sorts of steak that one simply can't get anywhere else I might wish to come and out their service. I mostly come here for the Steaks.
2 weeks ago Bill Warhop
Meat N' Bone provided very gorgeous & Delicious food and there's nothing else to be said. They Cooked & Served by a passionate American. . We shall sure visit again.
11 months ago Margaret Cramer
Meat and 'Bone is ​Simply Superb. I applaud all the staff of the. Every dish was beautifully prepared and presented. The taste again contained every correct ingredient.
11 months ago Edgar Hortiz
Meat N' Bone is super. The food is cooked fresh and therefore the service is great. The environment is extremely welcoming and features a fresh -style design.
11 months ago Perniece Moore
The dishes are very well presented in Meat N' Bone. It's clean and served Moroccan style. the price was great. I am personally impressed.
11 months ago Justin Alfonso
This review is long overdue. Ordered from them and had my delivery from Florida to Colorado in 3 days. Had steak, ribs, pork tenderloin, and Iberico ham, and I was not disappointed one bit. The prices aren't expensive, they reflect the quality of the meat you receive and I'm more than happy to pay. Excellent and would recommend.
3 weeks ago Omobola David
Meat N' Bone is very worth for meat shop. Beer, eggs, juices, coffees were amazing to test. And the treatment of staff was so helpful!
4 hours ago CornRed TheGreat
Don't believe the negative reviews. I've been buying all types of cuts and meats from Meat N Bone for a while now. Weather it is online or in store they have always been super friendly and helpful. They carry great cuts at good competitive prices. Any time I need an interesting cut or something special, I always check out Meat N Bone. Oh yeah don't forget to stop by MB Kitchen for a great sandwich too!
2 months ago yashira rosado
I have never posted a Google review before, but please do not listen to the troll 1-star reviews you may see below. This butcher shop is one of the best I have had the pleasure of visiting. Their customer service has been excellent each time I have visited, and their meat quality is unmatched. They were extremely accommodating for my needs, and even brought out multiple samples of their USDA Prime 45+ dry-aged Porterhouse (vacuum-packed to maintain quality) for me to look for myself. I have not found a butcher shop as top-tier as this one.
2 months ago Isak Nuhic
I was surprised when I first walked in because it is not a traditional butcher shop that has freshly butchered meats in display cases. The fact that the chicken sausages with sun dried tomatoes and basil were frozen didn't matter one bit once I got them defrosted and cooked over charcoal before the Panthers vs Hurricanes game. They were some of the best sausages I have ever eaten and they turned our first tailgate since the before times into something even more special. Also, they sell some fantastic sauces, rubs, and wines.
2 months ago Jennifer Upegui
We placed meat online and picked it up an hour later. It was really super quality. Communication was great and? Meat N' Bone's was impeccable. Many thanks to Meat N' Bone.
1 week ago Ordinary Muggle
Meat N' Bone is great in front of Florida., well decorated with super quality meat and wine. This place is one of the best places with the best views.
14 hours ago Brandi Logan
Meat N' Bone is famous for its great food service- the and meat were delicious and the staff asked me to try out their new dish, which was awesome.
11 months ago Brian Willett
I absolutely love this company and their service. As a full-time working mom of three young children, I do not have the time to run around town to get my butchered meat. Supermarket meat just does not cut it if you want to have a good quality cut. This company was a life changer and I have been able to order the meat and get it delivered the same day. Nothing like a last minute BBQ!
2 months ago Dan Padilla
If you're searching for high-quality meats at simple costs, Meat N' Bone is that the place! the sole place that sells real western Meats, from high grades selection. Glorious service with free hand-delivery
3 weeks ago Joe Pierce
The service of Meat N' Bone is really fantastic. They serve healthy lunches. The price is less than another meat shop in this area.
11 hours ago Sarfaraz Shaikh
Meat N 'Bone is a very nice place to have a snack. There is a very attentive staff. The quality of food is a very tasty and fantastic price.
1 week ago Mitzi Lewis
Sincere customer service, nice choice of high-quality meats. we tend to were greeted by friendly faces and given an entire breakdown of their quality meats. I am considering shopping for meat completely from them.
1 month ago Jose A
Meat cool little spot with the best choice of high-quality meat. Actually, like all the other things they serve great meat which accompanies an excellent price. Unquestionably great when you order beep meat the best.
1 month ago Fillimo
Absolutely fantastic! I ordered a BMS 8-9 Picanha roast and it was delivered to me in Duluth, MN. (A day earlier than expected!) The meat was frozen solid and packaged beautifully and it was even in a nice reusable freezer bag I can take to the beach! I'm very happy with the order and would recommend MnB to anyone who wants a beautiful piece of meat! Sincerely, Randy Crosby Duluth, MN.
4 weeks ago Susan Sanford
Definitely the simplest Midwestern meat I've found altogether of the high-quality meats Beef, pork in Meat N' Bone, in Florida zone. Cool little spot with the simplest selection of high-quality meat. They serve high-quality.
2 weeks ago Jungyoon Moon
The food of Meat N' Bone is very tasty. Everything is neat and clean than I expected. Another plus point is the polite staff.
1 week ago Tara Dabney
I was keen on an item from Meat N' Bone that they convey and I message the proprietor and he answered back quickly. I went to his and buy some seafood I needed. The team was fine and pleasant from first to last.
4 weeks ago carl Engle
After buying meats and fish from Meat N' Bone, I want to say I have satisfied. The team is very Cordial, however proficient staff with the extraordinary support of their clients. I am very happy.
3 weeks ago Bonnie Morton
I purchased 2 packs of hotdogs, 2 packs of "the brisket burger a skirt teak and Shrimps. This absolutely has to be the worse meat I've ever had. Will never go there again. The only thing that was good was their shrimp. Maybe they should change they name from Mean N' Bone to The Shrimp place. Below is my order number for the companies records and proof that this is a valid review. ORDER #54448
3 weeks ago tristan lamay
Meat N' Bone was unimaginable. The flavor of the meat was out of this world, and therefore the delivery workers were terribly helpful. I'll be shopping for from Meat N' Bone properly. Really affected.
3 weeks ago Chryssie Simms
My favorite meat shop is Meat N' Bone in this area! Great selection and quality! Fast shipping and amazing packaging! My favorite food is beef meat!
2 weeks ago Dana McCombs
The 45 day dry aged steak is hands down the best piece of meat I've ever had. This place is great. Highest quality imaginable.
2 months ago Paul Carter
Best local butcher shop!! The staff is friendly and knowledgeable! They won't try to over sell you anything you don't need. The product is outstanding from the meats to their chimichurri!!! The Delivery service is always timely and convenient!
2 months ago Married Young
Their product is very good, high quality. Prices are a bit high but consistent with prices for the kind of product they offer. They also deliver based on minimum order. One factor that I don't like is when you place an order online they don't tell you if they have the product available or not. It happened to me more than once that I place the order online and arranged to pickup on store. Once I arrive on the store they told me they didn't have the product (for which the accepted the order, took the payment and accepted the pickup on the day I choose). At the store they tried to push me another product (substitution). They insisted a bit but I push back and asked for a credit, which they did. I felt they wasted my time as the item they didn't have was actually what I wanted. A company dealing with premium products should not do this, they accept all orders even if they don't have the product and accept the pickup. The clear have a "do not decline any order, take it and try to switch the customer to something else" approach. I have reduced purchases from them due to that and will not order online anymore, if I need something I will go to the store.
5 months ago theshinndog
We have purchased from Meat N' Bone for my daughter's birthday celebration. Their service was really amazing. Moreover, they gave us the best quality food.
4 weeks ago Josh Huebschwerlen
Nice quality and rating on a burger! wanting forward to making an attempt steak, poultry, etc. throughout Pandemic was very easy to on-line and develop.
4 weeks ago Kevin Moody
I have never ever had a bad experience from Meat N Bone. Their meat and fish is exceptional and the best anywhere I have bought. The customer service is also exceptional! They have never ever let me down!
2 months ago Jonathan akoetey
Been living in Miami for 6 years. As a barbacue enthusiast from Brazil I've been looking for a prime meat market. My search is over. Great meat quality, great customer service. Best Tomahawk so far.
2 months ago Ray Crayton
I've been looking for a reasonably priced (meat and shipping) butcher for almost 6 months now. I especially wanted pork with skin on and it has been really difficult finding quality meat that was priced reasonably. I purchase $150 to try Meat & Bone out and was not disappointed - delivery was first and foremost prompt and very reasonable. Second, my order was delivered the same week I placed it. Third, the meat was packed professionally and put to shame almost all other premium food purchases I've made. Fourth, I'm grilling some steaks tonight but I can tell from the meat that they will be awesome! I will be placing two additional orders (for delivery to the Rockies and to New England) to get my kids to weigh in but I'm pretty sure we have an awesome new place to indulge ourselves!
5 months ago Caleb Hawk
Although we tend to love our go-to search in our zone. Once researching, we tend to determined to go to Meat N' Bone first.
4 weeks ago Marissa Green
This place has really fostered a new love for grilling in me. From basics like hotdogs and hamburgers to crowd pleasers like Tomahawk steaks, Meat n Bone has given me nothing but the best quality meats. Staff seems to be knowledgable and gave me some tips on how to grill my Picanha. Love all the accessories they offer too.
8 hours ago Kara Gaines
Meat N' Bone is located in a quiet place in the center of Marbella, Malaga. There has a variety to eat, neat and clean with a staff with the best deal. I recommend Meat N' Bone in Marbella, Málaga for both tourists and locals.
1 week ago Colan Mctaggart
I usually do not write bad reviews, but this situation warrants it. I have been ordering for the past couple of years and have enjoyed the product even though it is very expensive. This past year has been troublesome for a lot of people during this pandemic. Again, Meat N Bone was the last thing on my mind because I thought it would always deliver quality meat but they didn't. Not only did they ship out the wrong order which I never received but was charged for, then they expected me to pay an additional 50% of the order if I wanted to receive it again. Really? All I wanted was a refund of an order I never received but I was refused and expected to pay more if I wanted it again. I would have stayed on with the company had I received a refund but they are more interested in profits than customers' lives.
3 months ago Anastasiia Selivanova
I'm a happy customer :) It is so good to find a butcher shop with high quality products and excellent customer service! I love the Skirt Steak and we tried beef Carpaccio and Ora king Salmon Carpaccio, outstanding flavors! they also offer free delivery!
3 months ago Lee McCullough
Just purchased some fish from them and it was absolutely fishy and came frozen. I thought it was fresh? Guess not.
1 month ago Naftali Kark
Nope. I should have read more reviews of this company. I placed an order and part of my order was missing. I called and they were unwilling to ship out the rest of my order unless I ordered another box. They didn't even refund me the proper amount. I called several times trying to talk to a supervisor but it never happened until I posted a negative review on Facebook. After talking with the supervisor their policy is the "policy" above the customer until the customer leaves negative feedback on a social media site. I would not recommend this company. Just buy from your local farmer.The owner is terrible at customer service. I'm surprised he lasted this long in the business. Go to Josh's Premium Meats instead!Stay away from this company! Such a rip off!
1 month ago Bisher Aqeel
I been ordering for around six months I have gave Meat and Bone good reviews in the past. But the delivery service they use is terrible, they leave my order outside my apartment building... Boxes delivery at 9:30 pm. I have called four times out of 6 order with a problem. They need to new delivery service, like UPS or FedEx. I called today about delivery problem. They told me I have to call to the delivery company.
1 month ago MaxMakesIt
This place rocks! They have some some of the best cuts I've ever witnessed. They carry american Wagyu and Australian, but even the incredible A5!! Definitely a fun place to shop, German is a really nice guy. Can't wait to get my lamb shoulder for Easter!!!
2 months ago Kristi Durham
I have currently just made my second order with this company. I am fortunate enough that I am live fairly close to them but slightly outside their local delivery area. My first order was shipped promptly and the meats were excellent. Loved the ribs and thoroughly enjoyed the pork belly. I recommended them to my friend in Idaho place an order and she was happy with the quality of everything and mind you she is extremely picky lol. Just placed an order that includes the Argentine red shrimp. Can't wait. I highly recommend this company.
7 months ago Rudy Gonzalez
Bought two boxes from Meat n Bone and the meat quality wasn't good. The chicken breast had a weird texture, and the steaks were just okay. Never will order again. Absolutely horrible steaks - ordered Wagyu that costed over $300 and it was completely thawed! I would not recommend them for steak lovers. A complete disappointment and waste of money. I contacted the company and their response was "sorry there's nothing I can do." I was shocked.
1 month ago Steven Chabot
You walk into the store and no one greets you then you have to order off a screen which is their website?? Very odd to me and so un-personable. Go somewhere they care about the customer.
1 month ago
Popular places from the category Butcher shop